For affiliate links and as an Amazon Associate I earn from qualifying purchases.
Root Beer and Rum Ice Cream Float. Yeah, baby! On the way home from camping this weekend, we suddenly wanted steamed crabs. But, alas, crabs go quickly around here, especially early in the season, so there were no crabs to be had. But in our quest for crabs, I saw some root beer and suddenly wanted a good root beer float. I don't drink them often, but I do love root beer floats.  However, I decided the usual root beer float was simply not going to cut it.
You see … I also wanted to enjoy an evening cocktail on the porch. There was no way that I could—or wanted to—indulge in both a root beer float and a cocktail. What's a girl to do? How about combine the two?
Oh, yes, I did, and pretty easily and very deliciously as it turns out. All you need is a little rum!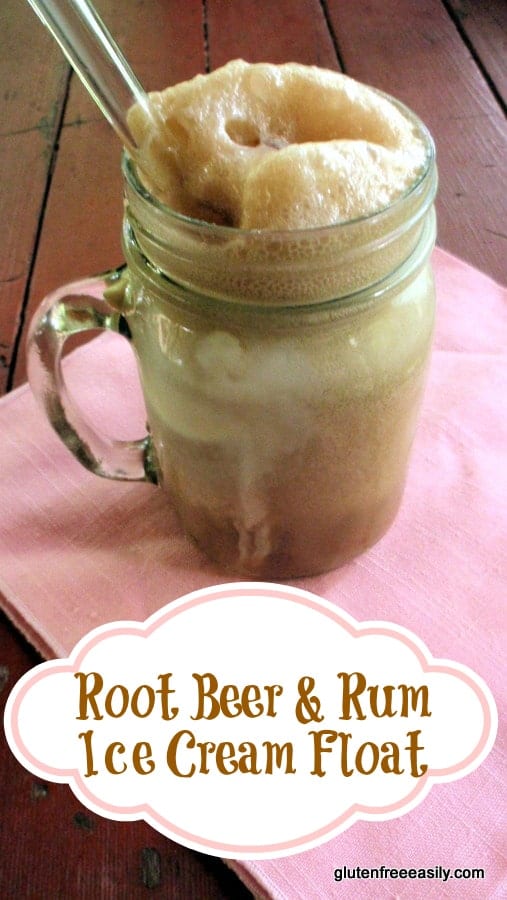 Yield:
Root Beer and Rum Ice Cream Float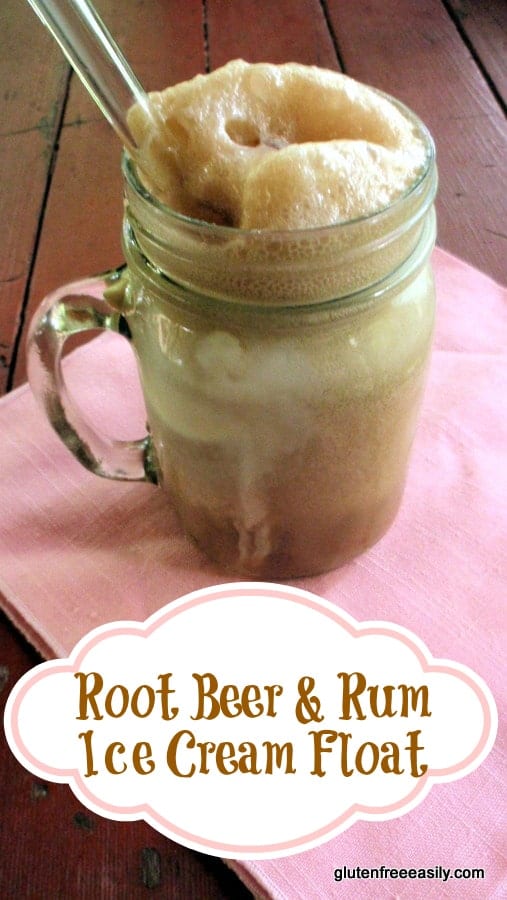 Ingredients
About 1 cup of gluten-free root beer
¼ cup (a little more than 1 shot) rum (I used light rum)
About 3 scoops of vanilla ice cream (dairy-free ice cream works just fine), with more in reserve as needed
Instructions
Pour root beer into a mug.
Add rum. Stir.
Add ice cream until the mug is full, allowing a few seconds for root beer mixture to foam up and calm back down.
Serve with a straw.
Notes
Keep a mug in the freezer and enjoy your float in a frosty mug.A local restaurant offers root beer floats. They always bring extra root beer "in case you need it." In my experience, it's not extra root beer, but extra ice cream that you need! That's why I note adding extra ice cream in the recipe---per your personal preference, of course.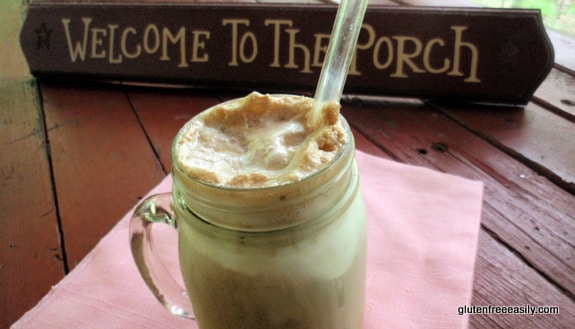 More Cocktail Recipes on GFE
Oh, how I love a good cocktail! And I love them year 'round. You'll find recipes here for every season. Enjoy!
~ Frozen Watermelon Margaritas
~ Pineapple Upside Down Martini
Originally published June 9, 2014. Updated June 19, 2017.