For affiliate links and as an Amazon Associate I earn from qualifying purchases.
Today is the last day of Celiac Awareness Month. I'll keep spreading gluten-free awareness here at gfe every month but, I do want to bring this month to a fitting close. I don't know any better way to do that than with a brief, well-deserved spotlight on my dear friend and fellow gluten-free blogger, Melissa McLean Jory, of Gluten Free for Good (this site is no longer active), especially since today is Melissa's birthday. Happy Birthday, Melissa!
I found Melissa's blog nearly 3 years ago. I had made my way there via the blog of another mutual gluten-free blogger and good friend, Steve, of Gluten-Free Steve. Melissa specializes in Nutrition Therapy and Exercise Science. To put it frankly she really knows her stuff and lives it—with the exercise part being demonstrated by these snapshots of Melissa's "spur of the moment," 45-minute routine on the backyard trampoline of another friend's children. Fortunately for us, she shares all of her knowledge and passion on food and exercise … in the best possible way. The fact that she has celiac disease and lives gluten free is just an added bonus for all of her readers—perhaps a simple, healthy strawberry topping on a lovely bowl of homemade ice cream, if you will. Melissa "gets" those of us who are gluten free and how critical nutrition and exercise are to our healing, but her guidance can be applied to all. Her posts usually get me to look at topics in a completely different way. That's usually helped by her well-placed tidbits of facts and humor (more on that in a moment). Melissa's also a self-professed science nerd. One of her "guilty pleasures" is blood chemistry classes. Mine is America's Got Talent. Seriously, on both counts. Although I do share Melissa's fascination with many scientific and medical subjects (especially those related to celiac and gluten intolerance), my eyes cross and my brain goes numb the minute some of the "nerdy" terms start getting tossed around. Thankfully, I've got Melissa to decipher them all and translate the subject matter into real English for me.
The first post I commented on at Melissa's blog was Sugar A Good Thing Gone Bad. Even though she wrote that post in 2008, it's as timely today as it was then. And really that's pretty much true of all of Melissa's posts. You could work your way through her entire archives, reading post after post … taking notes and nodding your head. Then you would get busy printing out her recipes and making her recipes. While Melissa would appreciate that I'm sure, she'd probably appreciate it more if you checked out some of her blog and follow along from this point on. You can subscribe to her blog via a reader or email (enter email address on the left side of her blog), "like" Gluten Free For Good on Facebook, and follow her tweets, so you don't miss a thing she has to share.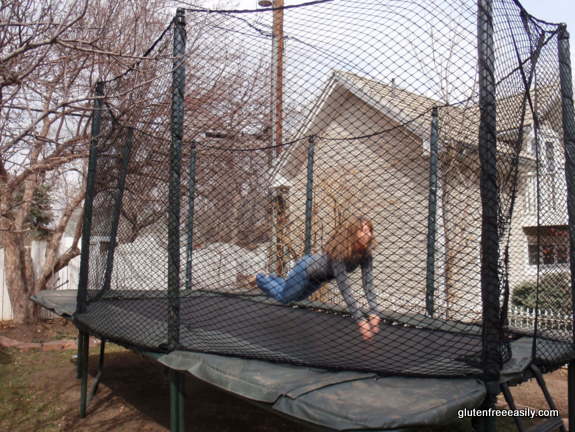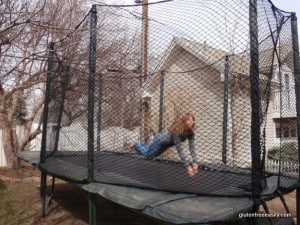 In teaching us all how to best nourish our bodies with the proper food and keep them fit with movement, Melissa emphasizes "self-care." Frankly, most of us fail at self care. Repeatedly. We take care of children, spouses, pets, friends, and parents, but we leave ourselves at the bottom of the list. Case in point, I'm well known for my super lengthy posts that include everything but the kitchen sink. In highlighting Melissa's fine body of work, I could go on and on and exhaust myself in writing "the best post ever," but I'd be doing a disservice to all that Melissa's taught me if I did that. Melissa would urge me—nicely—to get off the computer, go do my yoga, take a walk, and drink a smoothie. So instead of attempting to write the best post ever, I'm going to share 10 (plus 1!) of my favorite posts from Gluten Free for Good and then do what Melissa advises … probably drinking the green smoothie in the car as I'm headed 90 minutes down the road to help Son move to a new apartment today. See what I mean about others being at the top of one's list and failing at that whole self-care thing? I need Melissa so I can continue to do better at it. While I'm working on that, you can check out some of my favorite posts from Melissa.
Gluten-Free Food Rules (part of 30 Days to Easy Gluten-Free Living series)
For Girls Only (Nutrition for Women)
For Boys Only (Nutrition for Men)
Sugar Part 2—HFCS Commercials
Fuzz Food Inflammation and Movement
Bucket List and Spinach Pesto
Does My Butt Look Big?
The Secret of Gluten-Free Fruity Funk Cereal
Neuron Nutrition Top 8 Brain Foods
Gluten-Free Pumpkin Pecan Boyfriend Bait
Can Dogs Get Celiac Disease?
For more thoughts on Melissa, you'll want to check out Diane's post, Melissa is Gluten Free For Good here. Hope you'll check out Melissa's blog and more and give her some birthday love there and elsewhere! I know many of you are already fans and I anticipate more of you will be soon. Some of you who are not familiar with Melissa may even be saying, "Hey, that girl looks familiar …" Well, if you're a Kroger shopper you probably just saw Melissa on the cover of your Kroger My Magazine for the article "our expert shares her secrets on Enjoying a Gluten-Free Diet." (Special thanks to another great friend, Wendy of Celiacs in the House, for giving us the heads up via her Facebook page!) Yes, Kroger is sharing Melissa's wisdom as one their experts. Very lucky Kroger shoppers/readers! I don' have a Kroger near me, but I can stop into one when I'm "visiting" with Son today. Maybe I can sweet talk someone who works there into giving me a copy. (I believe they are only given to Kroger shoppers who subscribe.) Once again, I'd like to wish Melissa a happy, happy birthday and send her huge thanks for always being my inspiration and gentle voice of reason. I think we would all benefit from Melissa of Gluten Free For Good being in our lives!