For affiliate links and as an Amazon Associate I earn from qualifying purchases.
If you're on Facebook, you've probably seen the "Be Like Bill" meme. Perhaps you have even created your own version and shared it with your Facebook friends. As these somewhat amusing memes continue to pop up on my Facebook friends' timelines, I can't help but think of some of the serious issues in our gluten-free community and how you should support your gluten-free friends. How ALL of us should support our gluten-free friends, I should say.
Specifically, I'm thinking of the various types of responses to these issues to date. With these responses in mind—and a little help from some dear gluten-free friends—I created this "Be Like Annie" version of the meme. Be like Annie.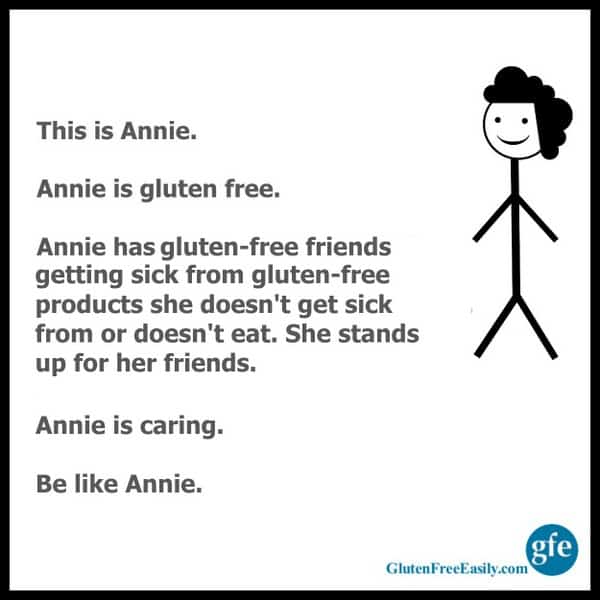 Read more on the emotional aspects of living gluten free and always support your gluten-free friends.
Originally published January 25, 2016; updated January 23, 2018.