For affiliate links and as an Amazon Associate I earn from qualifying purchases.
Today is Day 4 of sharing gluten-free muffin recipes for March Muffin Madness (MMM) and the recipe of the day is Gluten-Free and Grain-Free Rocky Road Muffins from Jennifer of Predominantly Paleo.
I've known Jennifer for so many years now. She is one of the most generous and caring people in the gluten-free community and she's always willing to participate in events or help out in other ways.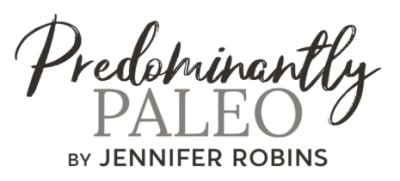 When Mr. GFE passed, Jennifer sent meals from Paleo on the Go to me and Son. It was an incredible act of friendship and caring (which I'm glad to say that I've been able to pay forward). While neither Son nor I eat paleo, these meals were perfect for us as we're both gluten free and he's 100% dairy free as well. We enjoyed delicious and healthy meals for days and only had to heat them up. Truly wonderful.
Jennifer is also one of the most transparent and vulnerable individuals in the blogging community—when she thinks her sharing will ultimately help others.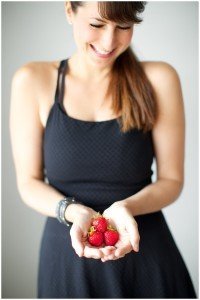 Some of the recipes I love from Jennifer's Predominantly Paleo site are her Paleo Brisket and "Cornbread" Casserole (no, you don't have to give up wonderful cornbread if you go grain free and/or paleo), Spaghetti Casserole, Creamy Enchilada Soup, The Best Fried Grain-Free Donuts, Gluten-Free Potato Chip Haystacks, Grain-Free Paleo Beignets, and Breadsticks Stuffed with Cheese.
Some non-recipe posts from Jennifer that I recommend are: Four Painful Truths in Chronic Illness and Coping Mechanisms, To Health and Back Again, and 8 Clean Reef-Safe Sunscreens from the Drugstore.
Jennifer also owns and operates her grain-free product company, Legit Bread Company. As the saying goes, Jennifer does not let the grass grow under her feet. And honestly, there's so much more that she does that I don't have time to share with you today.
So you'll definitely want to follow Jennifer on her blog, Facebook, Instagram, and Pinterest so you can keep up with everything she's up to!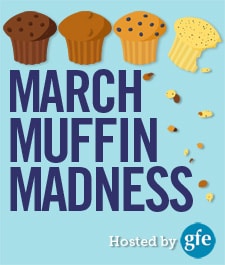 Now back to these irresistible muffins …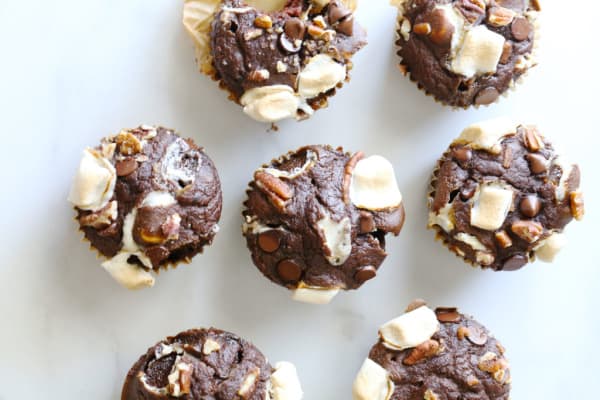 Grain-Free Rocky Road Muffins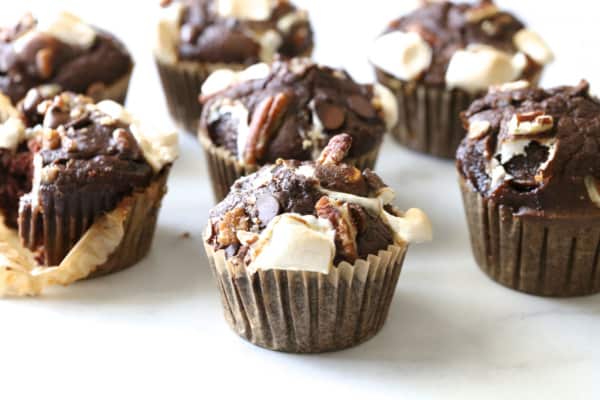 Today's recipe is a little different from the ones shared thus far. That's because it uses a mix. In this case, a Legit Bread Company Pancake Mix, one of the many beloved grain-free products created by Jennifer's Legit Bread company.
If you're grain free and paleo, you may already be a fan of this mix and keep it on hand.
Yield: over 12 muffins
Grain-Free Rocky Road Muffins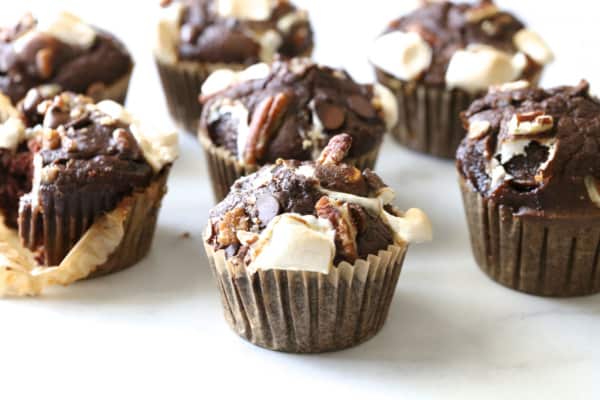 Nobody minds a Rocky Road when the lumps and bumps come from pecans, chocolate chips, and marshmallows. Especially in a muffin!
Ingredients
6 eggs
2 cups water
1 tablespoon apple cider vinegar
6 tablespoons avocado oil or olive oil
1 cup chopped pecans
1/4 cup cocoa powder
Instructions
Preheat oven to 350F.
Combine pancake mix and eggs, water, apple cider vinegar, oil, and cocoa powder.
Mix well and then add in the chocolate chips, pecans, and mini marshmallows, reserving some of each to add as toppings for the muffins.
Spoon batter into a muffin cup-lined muffin tin.
Top with a few extra nuts, chocolate chips, and marshmallows.
Bake for 20 minutes and then carefully remove from oven, allowing muffins to cool before serving.
Today's MMM Prizes
All giveaways are now closed. Thanks to all who participated!
~ Cookbooks
~ Affordable Paleo Cooking with Your Instant Pot: Quick + Clean Meals on a Budget (one winner; sponsored by Page Street Publishing)
While I confess I'm personally still not an Instant Pot (IP) convert, I know that many of you reading are over the moon about your IP and thrilled at the prospect of having more recipes for it! If that's you, then this cookbook is definitely for you. Especially if you eat along grain-free, paleo lines. And don't mind saving some money along the way.
This is another one of Jennifer's cookbooks that has a 4.5 rating on Amazon. This review in particular stood out:
"I originally rated this cookbook 5 stars and now I've come back to rate it 5 stars again. I've tried almost all of the recipes and I have to say I haven't really come across anything that wasn't a crowd-pleaser. This cookbook has been an absolute lifesaver in quarantine. If you own only one instant pot cookbook, pick this one. The author is incredible and really knows what she's talking about. My family has bought several copies for other people. If you care about your health and love to eat and save time, this is cookbook you're looking for!"
Because there are always some negative reviews and folks having problems with a particular recipe or specific ingredients (because fresh ingredients can vary in moisture content and more), Jennifer did this very thoughtful post to respond to some individual concerns regarding a few recipes in her cookbook. That is truly caring, folks!
~ The New Yiddish Kitchen: Gluten-Free and Paleo Kosher Recipes for the Holidays and Every Day (one winner; sponsored by Victory Belt Publishing)
This phenomenal cookbook comes from Jennifer Robins and Simone Miller (you probably know Simone from Zenbelly!). This is an impressive cookbook, both from a viewing standpoint and from the recipes. Think bagels—several versions—babka, latke, chocolate chip mandlebrot, challah, marble rye bread, and so much more. Jewish readers and non-Jewish readers alike love this cookbook—for the successful and delicious recipes, clear instructions, and a bit of quirky humor, including that shared in "Bubbe's tips." If you follow Jennifer or Simone, you likely already appreciate their non-boring and entertaining way of sharing info and you'll enjoy this cookbook!
~ Paleo Kids Cookbook: Transition Your Family to Delicious Grain- and Gluten-free Food for a Lifetime of Healthy Eating (one winner; sponsored by Jennifer Robins)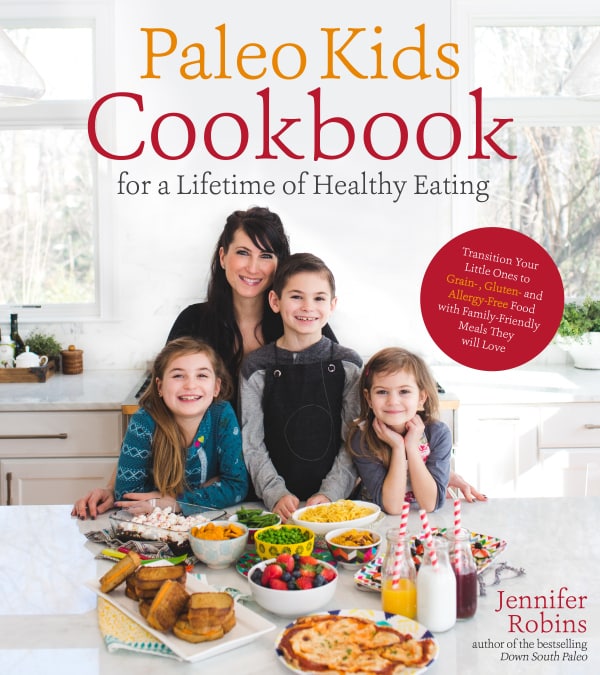 This is another terrific cookbook from Jennifer. (Yes, she is a prolific cookbook creator!) I'm obviously not a kid and no longer have kids at home but it remains one of my favorites. With Jennifer's permission, I've shared several great recipes on gfe from this cookbook in the past: Mini Muffins for Kids (allergy free; I make these often as all of us in my family and even extended family love them), Sweet Potato Bacon Tater Tots, and Pigs in a Blanket.
Her Legit Sandwich Bread (reader review: "the Legit Bread alone is worth the price of this cookbook!") and Cheesy Dip are some other reader favorites. All the recipes are gluten free, grain free, dairy free, nut free, shellfish free, and soy free, which makes them a gift for so many in our allergy-free community.
~ Ingredient
~ Legit Bread Company Pancake Mix (2 packages, 2 winners; sponsored by Jennifer Robins via her Legit Bread Company)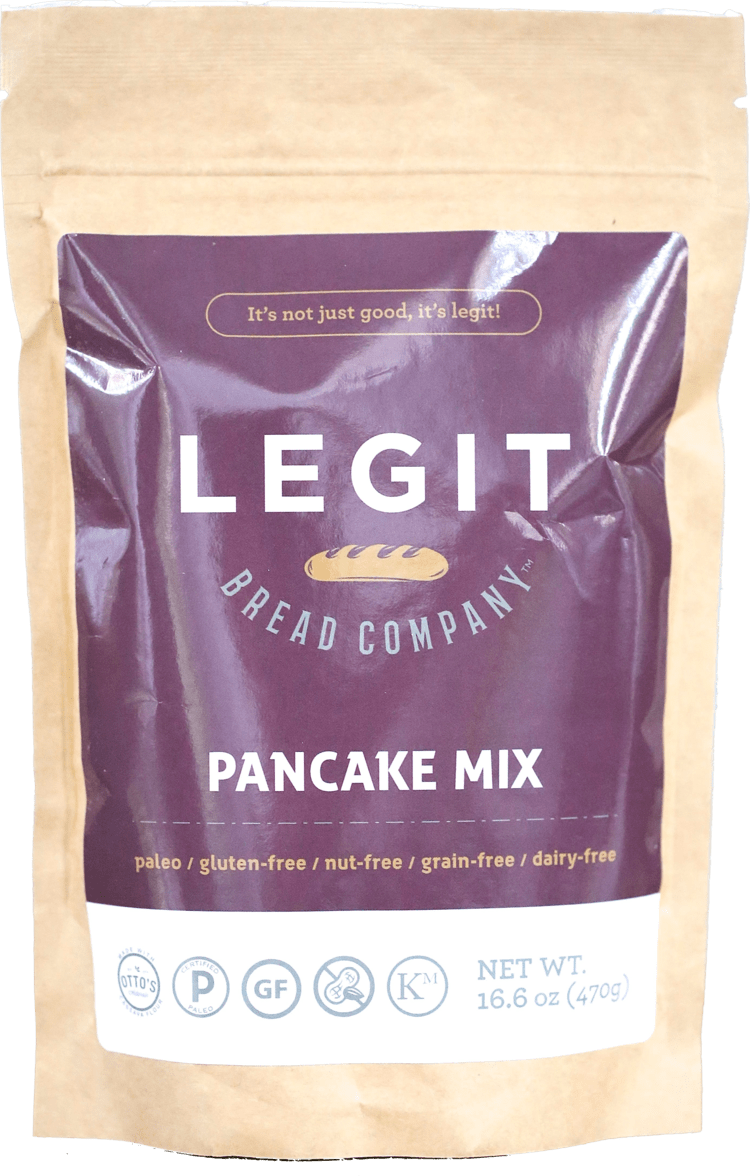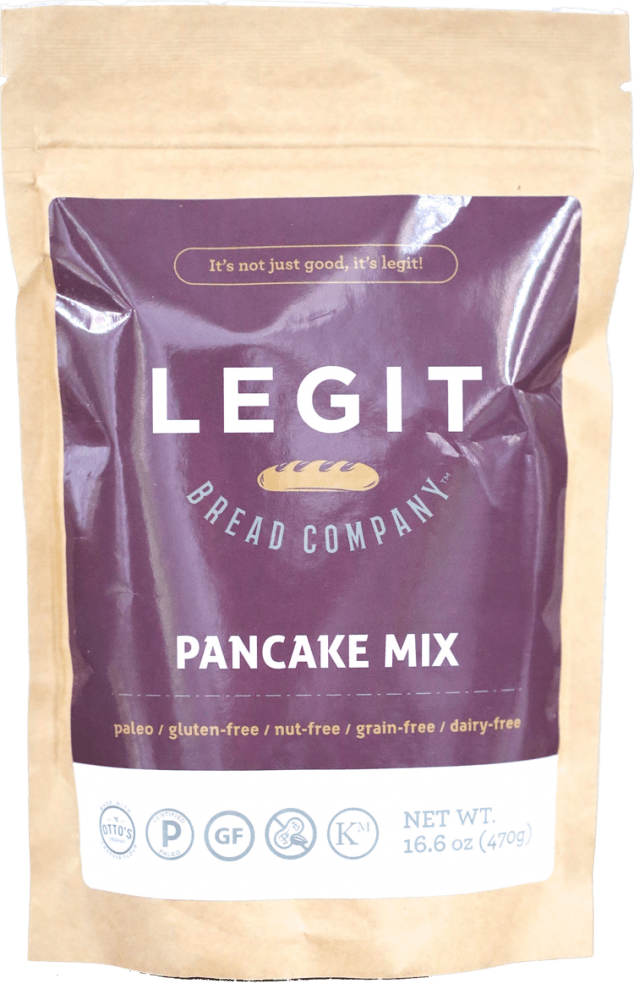 If you eat grain free and/or paleo, you may be familiar with Jennifer's Legit Bread Company. Yes, the same Jennifer of Predominantly Paleo and the author of all the aforementioned cookbooks (and that's not even all of her cookbooks!). She's giving away two packages of her Legit Bread Company Pancake Mix.
By the way, the Pancake Mix is just one of the many products that are offered through her gluten-free and grain-free mix company.
Grand Prize Giveaway
All giveaways are now closed. Thanks to all who participated!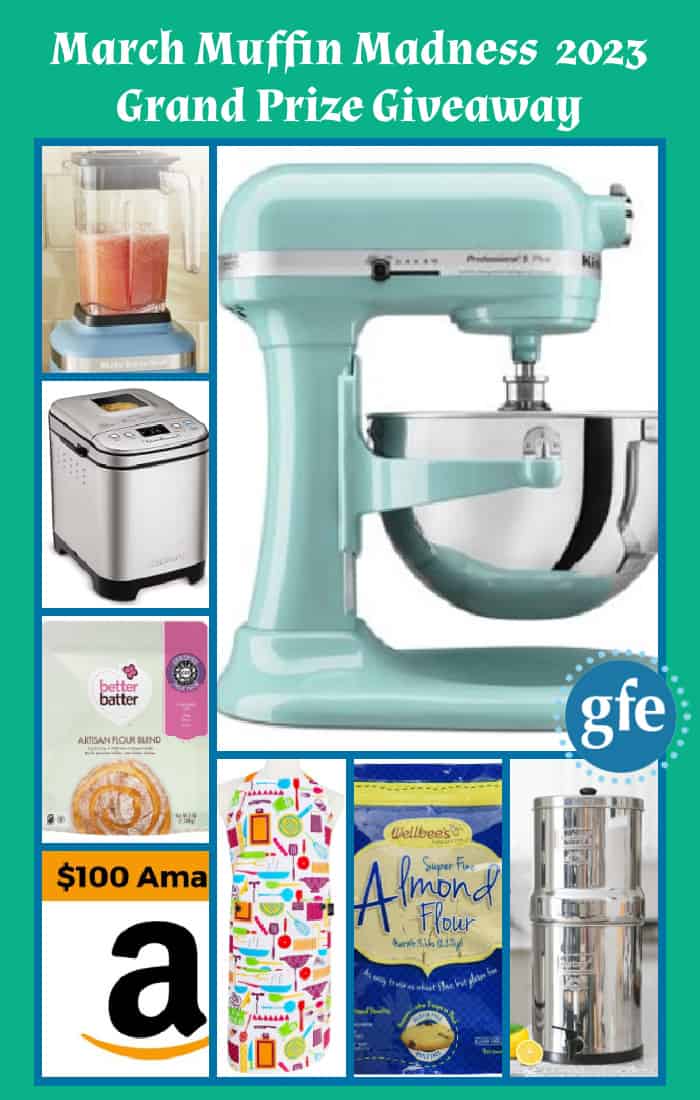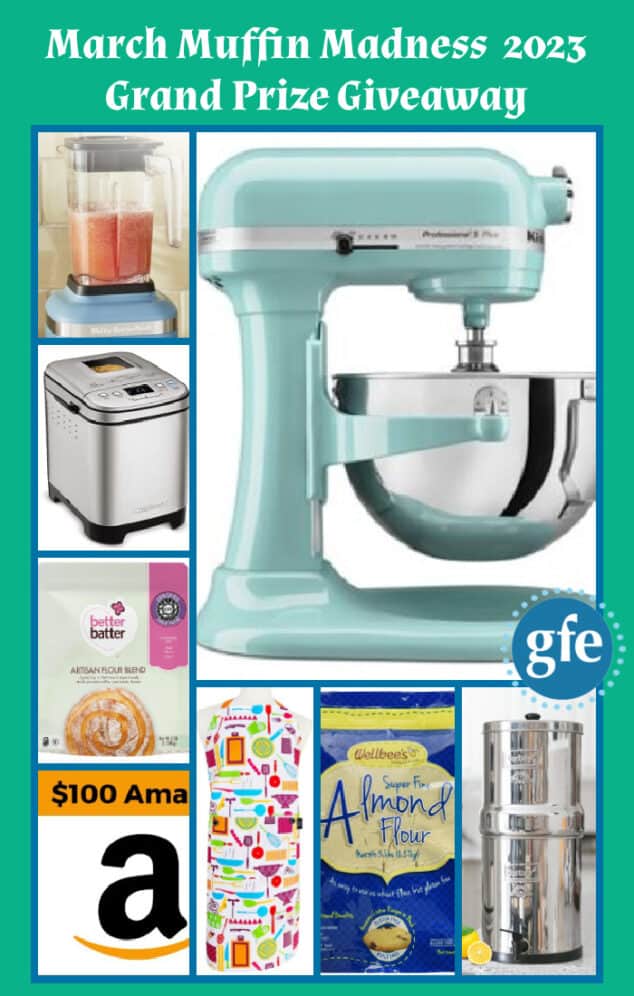 a Rafflecopter giveaway
Originally published March 16, 2023; updated April 8, 2023.