For affiliate links and as an Amazon Associate I earn from qualifying purchases.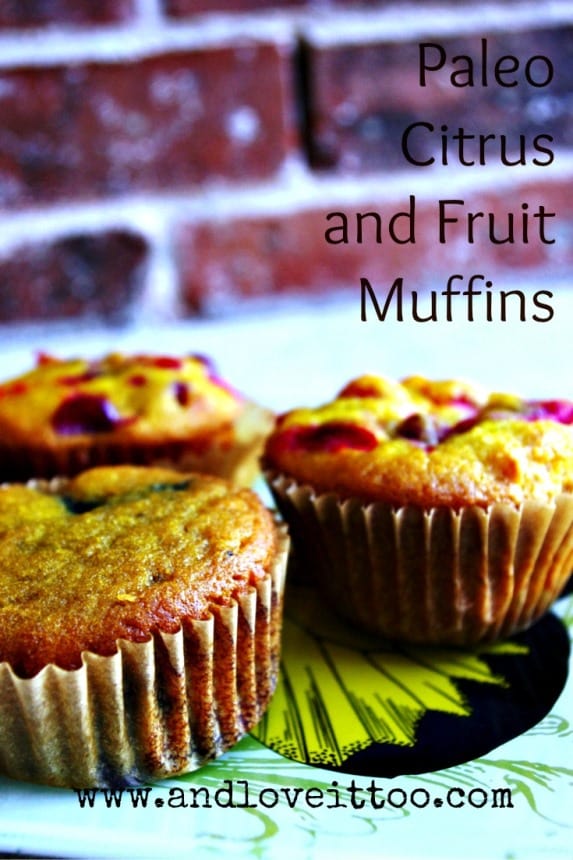 Welcome back to March Muffin Madness (MMM)! Today is the halfway mark for this fun and tasty event with all its gluten-free muffin recipes and prizes. There have been 11 gluten-free muffin recipes with entries for daily prizes and the overall/grand prize available and there will be 11 more fabulous days of each before winners are announced! Now let's get to Paleo Citrus Fruit Muffins …
Paleo Citrus Fruit Muffins from And Love It, Too!
Our muffin recipe today is Paleo Citrus and Fruit Muffins. These muffins are brought to us by Sunny of And Love It, Too! They look so vibrant and so appealing!
Sunny says these grain-free, nut-free, "delightfully tangy" muffins "go together quickly and make for an easy addition to any breakfast or brunch spread." She adds that you can "mix and match flavors to find your favorites!" I love a muffin recipe that gives you that kind of versatility and personal "tweaking" freedom.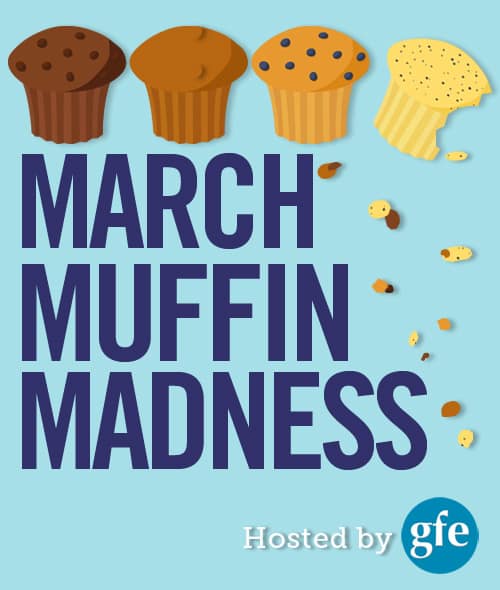 There are some more muffin recipes over at And Love It, Too! that you'll want to check out:
~ Peachy Coconut Streusel Muffins
~ Strawberry Banana Muffins (from Tia's Kitchen)
A few of my other favorites from Sunny that work really well for Spring and Easter are Vegan Carrot Cake Coconut Macaroons with Maple Cream Glaze, Chocolate Pecan "Toll House" Pie, and Coconut Flour Country Biscuits.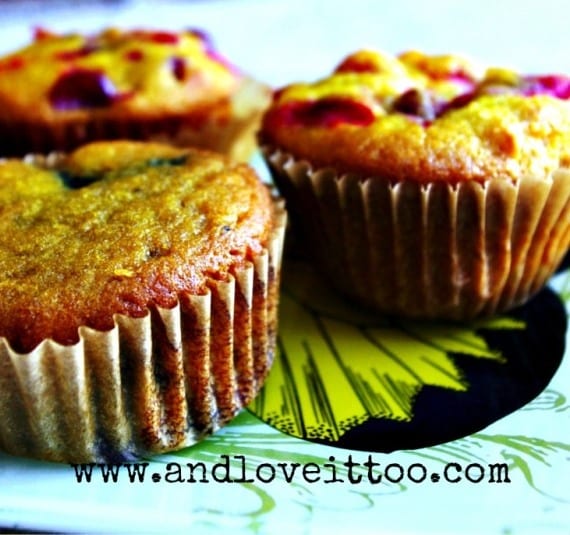 Before you head over to Sunny's for her Paleo Citrus and Fruit Muffins, take a minute to read on for today's daily prize and make sure you're entered in the drawing for the overall/grand prize giveaway. There are so many prizes that you're bound to love and don't forget that the grand prize is a Blendtec Designer 625 with a Wildside+ Jar and a Twister Jar. Thanks once again to the Blendtec folks for sponsoring this baby! You even get to choose the color if you win. Remember that every single comment on every blog post during this event is an entry for the overall/grand prize giveaway and I keep adding surprise additional items, so you won't want to miss a post on gfe!
Today's Daily Giveaway
~ Down South Paleo: Delectable Southern Recipes Adapted for Gluten-free, Paleo Eaters (2 winners)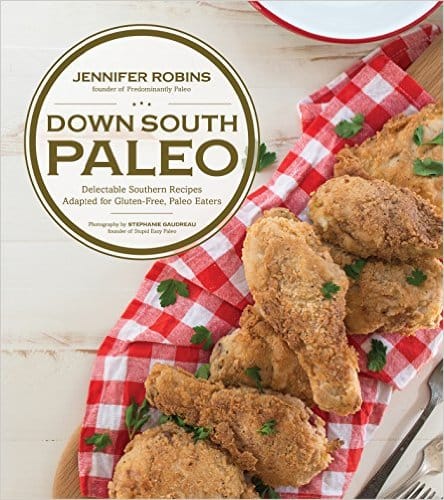 Jennifer Robins of the blog Predominantly Paleo puts her heart and soul into her recipes. She is known for re-creating kitchen staple recipes and delectable family favorites that work for those who eat paleo (basically grain free, dairy free, and refined sugar free) and she's always up for a challenge! Of course, the paleo diet also works for those who eat "just gluten free" as well. That's good because almost all of you are going to want to eat the recipes in Down South Paleo. We're talking Southern Fried Chicken, Chicken and Dumplings, Chicken Fried Steak, Lump Crab Hushpuppies, Sweet Potato Casserole, Biscuits and Gravy, Fried Okra, Chocolate Chip Georgia Pecan Pie, Bourbon Street Bread Pudding, and so much more. It's no surprise to me that this cookbook garners 5 stars on Amazon. p.s. I'll be sharing Jennifer's newest cookbook, co-authored with Simone Miller, The New Yiddish Kitchen:  Gluten-Free and Paleo Kosher Recipes for the Holidays and Every Day, later in March Muffin Madness.
a Rafflecopter giveaway
Grand Prize Giveaway (1 winner for each)
Be sure to enter the overall/grand prize giveaway at the bottom of this post and come back tomorrow for another terrific gluten-free muffin recipe and another daily giveaway. Remember that commenting on every post during the MMM event gives you additional entries into the grand prize drawing, which includes:  1/2 gallon Hidden Springs Vermont organic maple syrup, USA Bakeware 12-cup muffin pan, Kettle & Fire bone broth (thanks to the folks at Kettle & Fire!), 5-lb bag of Honeyville almond flour, Cuisinart ice cream maker, Paderno World Cuisine vegetable slicer/spiralizer, Crockpot casserole slow cooker, Instant Pot pressure cooker, and—the grand prize, which is sponsored by Blendtec!—a Blendtec Designer 625 with Wildside+ jar and Twister jar.
You can see the up-to-date listing of daily prizes and the complete lineup of bloggers and recipes in the kickoff post here.
a Rafflecopter giveaway