For affiliate links and as an Amazon Associate I earn from qualifying purchases.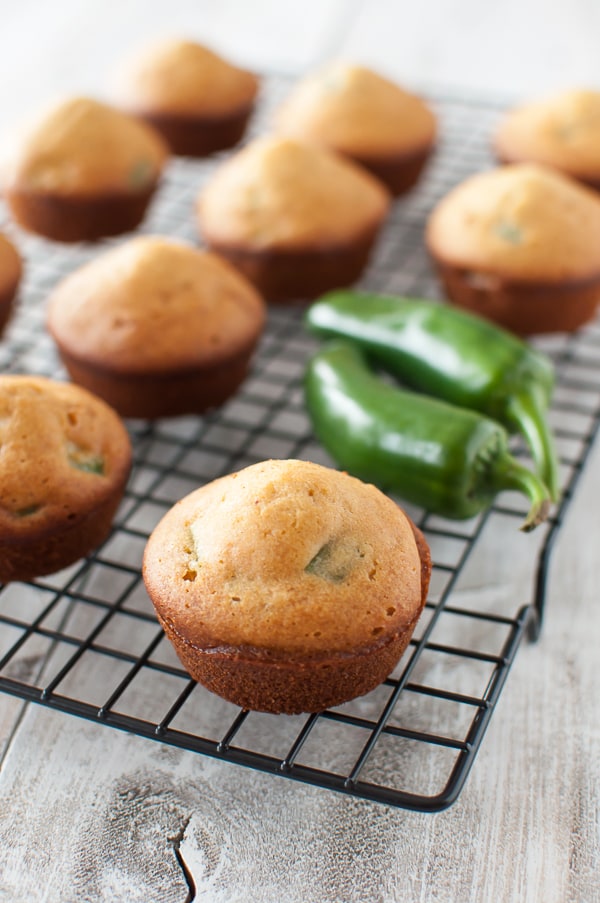 Welcome back to March Muffin Madness (MMM)! The creativity of our participating bloggers in their gluten-free muffin recipes and the generosity of our community's cookbook authors, resource authors, and more continues to amaze and delight me every day. I hope you feel the same. Now let's get to our Gluten-Free No Corn Jalapeno Cornbread Muffins, shall we?
Gluten-Free No Corn Jalapeno Cornbread Muffins from Allery Free Alaska
Megan of Allergy Free Alaska is sharing No Corn Jalapeno "Cornbread" Muffins. She says: "They are tender, slightly sweet, and a little crumbly with a hint of jalapeno. While these muffins aren't as gritty in texture as cornbread, I think you will be pleasantly surprised by how close in taste they are!"
Megan doesn't have to convince me. Both the name and her photos have me ready to reach through the screen! If you're one who doesn't consume corn but miss cornbread, you're especially going to love these muffins.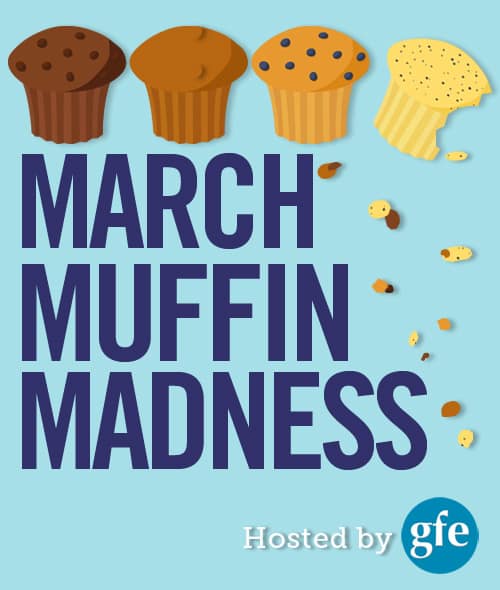 Of course, Megan has some more delicious muffin recipes that you'll want to look up as well!
~ Apple Cinnamon Oatmeal Muffins,
~ Breakfast Muffins with Ham and Veggies, and
~ Zucchini Apple Muffins (or Bread).
In the last MMM event, Megan shared her Delicious Carrot Cake Muffins, a paleo recipe. Think individually portioned, portable carrot cake. Yum. I could share many more of Megan's recipes, including her Multigrain Rice-Free Bread, which is one of the stars in this Top 20 Gluten-Free Breads recipe roundup, but we better continue on!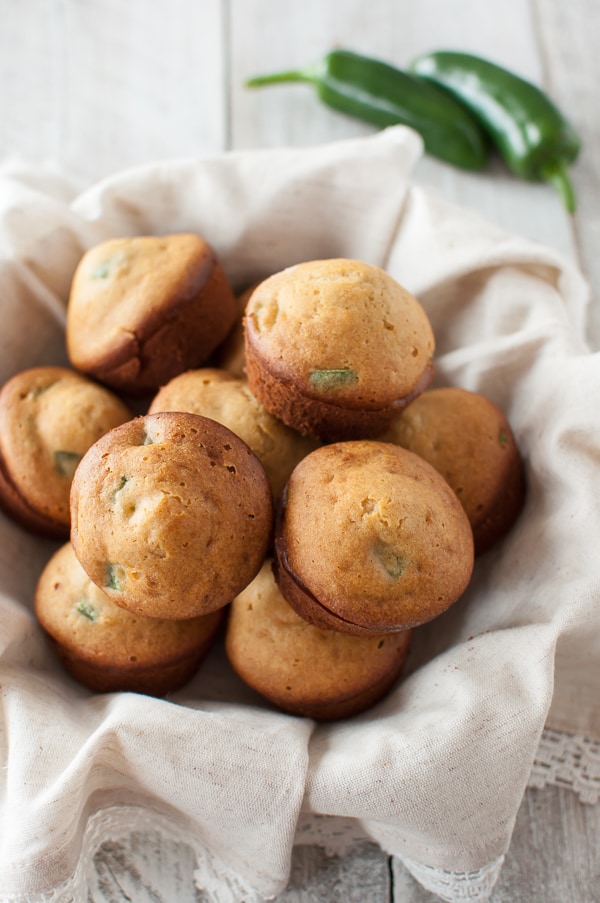 Before you head over to Megan's blog to save her No Corn Jalapeno "Cornbread" Muffins recipe, take a minute or two to check and enter today's giveaway and the overall/grand prize giveaway below. Spoiler alert:  The grand prize is a Blendtec—thanks so much to the kind folks at Blendtec! This Blendtec Designer 625 comes with both a Wildside+ Jar  and a Twister Jar. But some of you might be just as happy about winning any of the other prizes. Perhaps 5 pounds of Honeyville blanched almond flour? a Cuisinart ice cream maker? An Instant Pot pressure cooker? A Crockpot casserole slow cooker? The list goes on. Every single comment on every blog post during this event –my posts and the participating bloggers' MMM posts—is an entry for the overall/grand prize giveaway. I'm adding additional items as the event goes on, so you'll want to stay on top of MMM. Subscribe to gfe so you don't miss anything and keep reading so you can enter all the current giveaways.
Today's Daily Giveaway
~ Go Dairy Free:  The Guide and Cookbook for Milk Allergies, Lactose Intolerance, and Casein-Free Living (2 winners)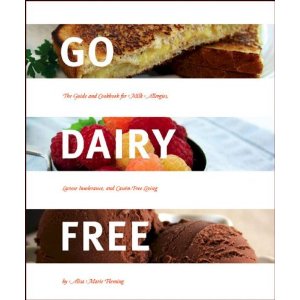 I'm such a big fan of this resource book/cookbook from my good friend Alisa of the Go Dairy Free site. While this is not a strictly gluten-free book as far as recipes (although many are naturally gf or adaptable), the info on living dairy free is invaluable to all who are living (or planning to) dairy free. When I was leading my gluten-free support group, I shared it with any member who also had to be dairy free. This book was always checked out even though most members got their own copy after they read this book. Yes, it's the kind of book you want to own and reference often. You can read an earlier review and get Alisa's wonderful truffle recipe here on gfe.
~ Native Forest Organic Classic Coconut Milk, One Case (12 cans) (1 winner)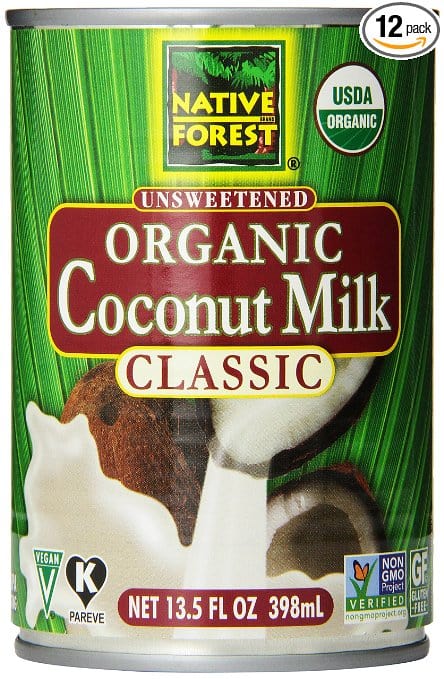 My favorite ingredient for living dairy free is canned full-fat coconut milk. I use it for both savory and sweet cooking and baking. This is my favorite brand and I buy it by the case (using my Amazon Prime membership). A case lasts me a long time, but I love knowing that I always have coconut milk in my pantry when needed. If you want a lighter version of coconut milk, simply add some water for a more diluted version with less fat. (Tip:  Ready-made light/lite coconut milk actually is full-fat coconut milk that's been diluted but you usually pay the same price or close to it. Save money by making your own lighter version as you go if that's what you prefer using most of the time.)
Grand Prize Giveaway (1 winner for each)
Be sure to enter the overall/grand prize giveaway at the bottom of this post and come back tomorrow for another terrific gluten-free muffin recipe and another daily giveaway. Again, remember that commenting on every post during the MMM event gives you additional entries into the grand prize drawing, which includes:  1/2 gallon Hidden Springs Vermont organic maple syrup, USA Bakeware 12-cup muffin pan, Kettle & Fire bone broth (thanks to the folks at Kettle & Fire!), 5-lb bag of Honeyville almond flour, Cuisinart ice cream maker, Paderno World Cuisine vegetable slicer/spiralizer, Crockpot casserole slow cooker, Instant Pot pressure cooker, and—the grand prize, which is sponsored by Blendtec!—a Blendtec Designer 625 with Wildside+ jar and Twister jar. You can see the up-to-date listing of daily prizes and the complete lineup of bloggers and recipes in the kickoff post here.
a Rafflecopter giveaway