For affiliate links and as an Amazon Associate I earn from qualifying purchases.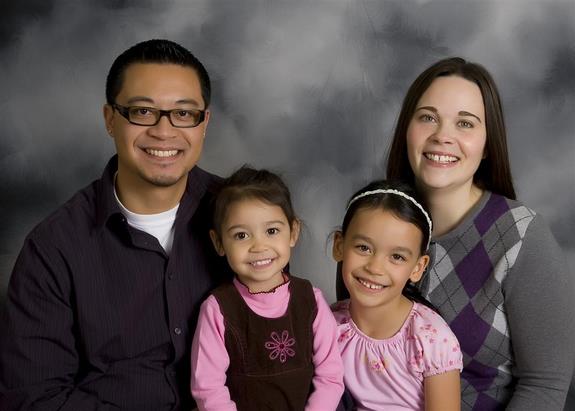 Today we get to hear my friend Megan Everitt Ancheta's personal story through her guest post. Megan left a comment on my blog just over a year ago. After I replied, I quickly headed over to check out her blog, Allergy Free Alaska, where she shares gluten-free, dairy-free, corn-free, soy-free, potato-free, tomato-free, peanut-free, and (mostly) refined sugar-free recipes. We immediately become "virtual" friends and have enjoyed connecting with each other ever since. Megan is a beautiful person in so many ways. She consistently amazes me with her kind and generous ways, positive spirit, and love of life … not to mention some amazing recipes. Have your seen her gluten-free, rice-free Multigrain Bread or her grain-free, dairy-free, egg-free, refined sugar-free Chocolate Chip Cookie Bites? I'm so honored and grateful that Megan has agreed to share her story with us all.
As most of you know I believe that personal stories are one of the most powerful tools, if not the most powerful, for getting people diagnosed as celiac/non-celiac gluten sensitive, or getting others better if they are already diagnosed or may have other related diagnoses. Sometimes simply giving up gluten is not a complete "fix" but for many it's a big, big step forward. Personal stories can provide the missing pieces of the puzzle, validation, encouragement, and much more. I know that Megan's story will be as valuable as all the other personal stories that have been shared on gfe. (Note:  You can find more personal stories in the Discussion and Diagnosis category here on gfe.) 
Megan Everitt Ancheta is a stay at home mom to two little girls (Kylie-6, Abbi-3) who are gluten, dairy, and mostly corn free. She is a homeschooler, the new owner of a rambunctious yellow lab puppy named Thor, and the author of the gluten free and allergy friendly blog, Allergy Free Alaska.  Megan grew up in Kodiak, Alaska but now lives in Wasilla with her family. When she is not attempting to chase her girls, moose out of her yard, or the dog, she is perfecting her gluten-free/allergy friendly recipes for her upcoming cookbook, drinking coffee, and spending time with her favorite guy, her husband.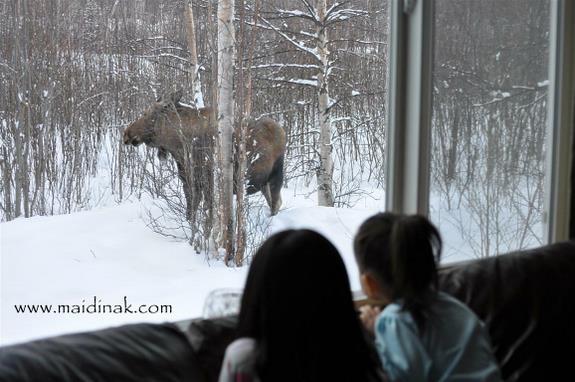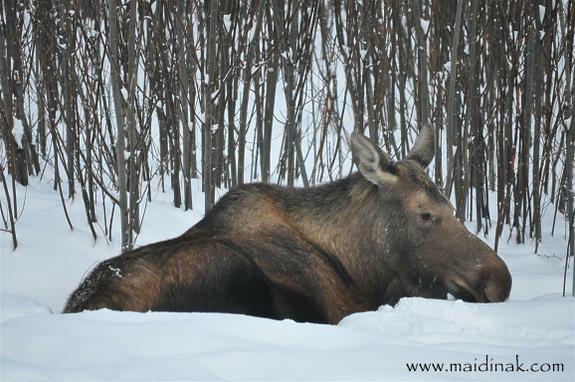 When Shirley asked me if I would write a guest post for gfe titled "When Giving Up Gluten Isn't Enough" I was honored she asked me to share my story. What I didn't anticipate, however, was the difficulty I would experience writing about it. Thinking about everything I've been through over the last several years made me very emotional. There were some feelings that surfaced I didn't realize were present and I needed to work through. I love talking about food. It's my passion and something I can talk about all day long, but if you ask me about my diseases I begin to build up walls and shut down. I'm okay answering simple questions, but when someone wants to know how I'm really feeling it's very difficult for me to be genuinely honest.
Thank you, Shirley, for allowing me to share my story with your readers, and for giving me the opportunity to be brutally honest with others and myself. You inspired me to do some much needed soul searching and self examination!
I have a chronic illness called Psoriatic Arthritis (PsA for short), which is a combination of psoriasis and arthritis. It is a chronic, systemic (whole body), inflammatory autoimmune disease that affects my skin, joints, connective and soft tissues, and even organs. With PsA, my immune system malfunctions and attacks itself. I experience pain in my feet, ankles, knees, hips, lower back, spine, chest, shoulders, neck, and eyes (just to name a few).
I also suffer from Secondary Raynaud's Phenomenon (also an autoimmune disease). My body limits the flow of blood to my hands and feet. It makes my fingers and toes feel cold and numb, turning them white, blue, or purple (even in 70 to 80 degree weather).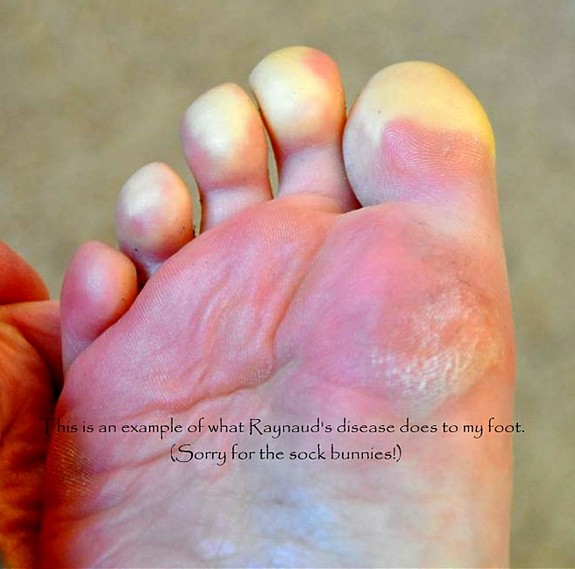 I am a relatively "healthy looking" 31 year old woman. Just by looking at me you would never know I battle chronic illness, that's why these types of diseases are also called "invisible chronic illnesses."
Here is the brutally honest run down of my body:
Right now, both of my feet are swollen, especially my left foot. It has been swollen for nearly 7 years now. Walking and being on my feet for long periods of time causes me severe pain.
My right Achilles tendon is inflamed and has been inflamed for over a year. My rheumatologist is worried it will rupture over time due to stress inflammation has put on it. Any type of hiking is completely out of the question because of it.
I can't sit in one position for long periods of time because my knees become very sore and stiff, nor can I easily walk up or down a flight of stairs. My husband and I are discussing selling our house (which we absolutely love) sometime within the next 5 years because the stairs are an issue when I'm having a bad arthritis day.
I have dull aches and stiffness in my hips, spine, neck, shoulders, wrists, and hands. Some days I have to ask my 6 year old daughter to help me open things like jars and packages of lunch meat. Other than jotting down grocery lists, taking messages, or making notes on a recipe I'm working on, I usually don't write because my hands will cramp up and become very stiff and sore (thankfully typing is not an issue… on most days anyways).
I have psoriasis patches on the back of my scalp, behind my ear, on my chest, my left leg, and the base of my spine.
There isn't a day that goes by that I don't feel some sort of pain, although my pain varies from annoying to very painful, depending on weather, stress, and what I've eaten. Thankfully, my quality of life has improved tremendously by simply changing my diet and I have been able to stay mostly medication free. I've had this disease now for nearly 7 years, yet I don't have any joint damage (which is such an incredible blessing)!
When I was first diagnosed with psoriatic arthritis by a rheumatologist in 2009 I was prescribed a few different oral medications to alleviate my symptoms (first sulfasalazine and then methotrexate, both are low dose chemotherapy drugs). They did not work for me and my arthritis continued to progress. My doctor wanted to then try Humira or Embrel (both are genetically engineered drugs given by injection and are very expensive), but after reading the list of side effects (suppressing the immune system, cancer, hepatitis B, etc.) I decided they weren't for me.
At that point in time, I was in so much pain I could hardly get out of bed in the morning to get my daughter from her crib. It was awful. I remember lying in bed sobbing, in horrible pain, and feeling absolutely helpless and incapable of taking care of my own children. On a whim and a prayer, I made an appointment with a naturopathic physician I found online. I was so incredibly desperate for help when I walked in Dr. Amy Chadwick's office at Soaring Crane Clinic. I was prepared to do/give up whatever she wanted me to (coffee being my only exception). Dr. Amy put me on what's called the "Anti-Inflammatory" diet. I went from eating anything and everything I wanted to becoming gluten, dairy, soy, corn, tomato, potato, orange/grapefruit, peanut, white rice, and refined sugar free overnight – totally cold turkey. It was a shock to my system to say the least, but Dr. Amy also loaded me up with probiotics and other homeopathics to try to boost and balance out my system.
My body went through an intensive detox period, but after about two weeks, I started gradually feeling better and gaining more energy. Getting out of bed in the morning wasn't such a chore. As more time went on, I continued to feel better. I still had pain and inflammation, but the pain wasn't as great as what it was prior to starting my new "diet." It wasn't a cure, but it gave me the ability to function!
Looking back on my life, there have always been obvious signs of gluten intolerance and other food sensitivities, but only now am I able to make the connection. In my pre-teens, I remember diarrhea and other IBS symptoms being an everyday occurrence. Psoriasis first made its appearance on the back of my scalp when I was 14 years old, symptoms of Raynaud's appeared over the years(although I didn't know what it was then), and I was clinically diagnosed with moderate post-partum depression a year and a half after the birth of my first child in 2005.
IBS symptoms, autoimmune disease, depression… I contribute all of these to gluten sensitivity and overall poor gut health, although I also believe my own genetics had a hand in it too (my grandma and great grandma both had psoriasis). I have been sick and my gut has been damaged for a long time now, which is one of the reasons I'm on such a restricted diet; my gut is going to take a while to heal.
In addition to healing my gut, the pain and joint inflammation produced by corn, potatoes, and tomatoes is another driving force for me to stay well away from them. I don't know what the future holds for my body (joint replacement surgeries, a ruptured Achilles, a blown out knee, etc.), but I have peace in knowing I'm not causing further damage to my system by using heavy duty genetically engineered drugs. This isn't a diet for me anymore; it's a lifestyle – something I will have to continue for the rest of my life.
It can be hard to consider a disease a blessing, but there have been so many positives that have come about because of my PsA.  My family eats clean, mostly organic, whole foods now instead of the processed, modified, sugar filled foods we were eating before. I've discovered my real passion in life – helping people eat well on restricted diets, which is something I would have never considered 5 years ago! Not to mention some of the lifelong friendships I've gained over the years with others on restricted diets and those battling various autoimmune diseases. I really am blessed!
Hugs,
Megan
Just a note to all of you reading this who may be taking (or know someone who is taking) Embrel, Humira, or another biologic drug or medication. Please understand I don't think badly of anyone taking medication to treat their disease. Autoimmune diseases are very serious, incredibly painful, disabling, and sometimes life threatening. Treatment is a personal decision and one that I feel should be respected.  Megan
Update: See where Megan is in her health journey now here.