For affiliate links and as an Amazon Associate I earn from qualifying purchases.
Today I have the honor of sharing another personal story with you all. This story on healing Crohn's disease using the specific carbohydrate diet comes from Vicky Rockcliffe, author of the terrific blog Gluten Free SCD and Veggie.
I don't remember how Vicky and I "met" originally. It was probably on a mutual friend's blog, but it's been almost 2 years since Vicky first left a comment here on gfe and we've followed each other's blogs (and Facebook pages) and stayed in touch ever since.
I have loved Vicky's positive, supportive attitude and warm, friendly nature from Day One! And, of course, she creates some amazing gluten-free recipes that are Specific Carbohydrate Diet compliant, too.
That's what Vicky is going to talk about today, how the gluten-free diet and Specific Carbohydrate Diet have helped heal her family, most notably healing her son of Crohn's. She'll also share how she approached the diet from a vegetarian, aka "plant-based," standpoint.
I'm convinced that the sharing of others' personal gluten-free stories changes lives. You can find even more personal stories here on gfe.
The Specifics on Vicky's Family Healing Crohn's Disease Using the Specific Carbohydrate Diet
I asked Vicky to share her bio and I love this snapshot she gives of herself below. And now I'll turn the floor over to Vicky (for a while) …
"I've been married since 1977, vegetarian since 1977 and gluten free for a couple of years. I'm lucky to have 3 wonderful children and a fantastic daughter in law and THE most adorable grandson.  I work full time in finance, I'm always thinking of new things to cook and I quite often fail at cooking!  I like to grow herbs and love watching films, especially rom-coms.  I like chocolate but only the plain organic type these days.  I look after a cat called Tilly who was abandoned by her mother and that's about it really!!" 
Adopting a gluten-free diet is hard enough but the immediate transition from a regular diet to a grain free diet (without chocolate, gasp!)  is an enormous challenge, especially when you are vegetarian!  My son was diagnosed with Crohn's Disease in 2006.  I'm a heavy believer in trying to tackle the cause of an illness rather than the symptoms of it, so I was determined to try and find a cure or at least something that would put the disease into remission to prevent the doctors from prescribing the heavy medication usually recommended for this disease.  Trawling through the internet, I came across The Specific Carbohydrate Diet and the science behind this diet supported the research I'd discovered about Mycobacterium avium subspecies paratuberculosis (MAP), bacteria which is known to cause a similar disease in cows called Johne's Disease.
"Our research has shown that these Mycobacteria release a complex molecule containing the sugar mannose. This molecule prevents a type of white blood cells called macrophages from killing internalised E coli." Scientists have shown that people with CD have increased numbers of a 'sticky' type of E coli and weakened ability to fight off intestinal bacteria. The suppressive effect of the Mycobacterial molecule on this type of white blood cell suggests that it is a likely mechanism for weakening the body's defence against the bacteria."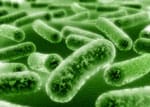 Basically, the overgrowth of e-coli due to the presence of MAP causes damage to the gut wall and since my son had drunk water from a stream in an area known to be a hot spot for MAP, I believed this was a possible reason why he had been prone to contract the disease.  While the possibility that MAP causes Crohn's Disease in some people is not fully supported by everyone studying the disease, I think it makes a lot of sense in my son's case.
So how does the Specific Carbohydrate Diet (SCD) help to "cure" this crippling disease?  The science supports the research about MAP, to put it simply, the SCD eliminates all carbohydrates which cannot be easily absorbed by the gut and which leave a residue for the e-coli to feed on and multiply.  Over a long period of time the e-coli dies off.   Carbohydrates which are composed of monosaccharides are fully absorbed by the gut and are therefore OK – hence the term "Specific".  Anyone who chooses to embark on the SCD must adhere to it in a very strict manner, there is no room for cheating or else the recovery can be delayed.
If you are following a gluten-free diet you may be interested to know that this diet was originally developed by Dr. Sidney Haas for sufferers of celiac disease.  It has also been known to help conditions such as autism as well as Inflammatory Bowel Disease. Inflammatory Bowel Diseases (IBD) are conditions with chronic or recurring immune response and inflammation of the gastrointestinal tract. The two most common forms of IBD are Crohn's Disease and Ulcerative Colitis.
So, what can you eat when you are following The Specific Carbohydrate Diet?  It was certainly not designed with vegetarians in mind!  Elaine Gottschall wrote the book,
Breaking the Vicious Cycle
, after her daughter made a remarkable recovery from Ulcerative Colitis.  It explains both the science and practice of the diet.  Elaine's work and dedication have probably helped hundreds of people suffering from IBD. In
the book
and on the website,
Breaking the Vicious Cycle
, is a list of legal and illegal foods and plenty of advice for the newcomer to the diet.
Since, as I've said before, we believed that MAP was one of the primary causes of the disease in my son's case), as well as following the SCD very strictly we adopted other precautions to help the body heal.  This included the elimination of tap water and uncooked dairy products.  For instance, because yogurt was an integral part of the diet I made sure that I boiled the milk for three minutes to ensure that any MAP that might be present was killed.  My son also started to exercise very regularly. Even though he was in sports teams at school; he also started to go to the gym three times a week.
How did we manage?  The book encourages everyone to begin with an intro diet mainly consisting of chicken broth, not something we could consider but an obvious choice for meat eaters.  I always remember my dear grandma, who lived to the grand old age of 92, turning to chicken broth whenever she was poorly.  We decided to progress by eliminating all illegal foods.  Surprisingly, this on its own did the trick!  When the yogurt maker arrived, I started to make a litre every other day to keep up with the demand!  We didn't look back, my son's blood tests returned to normal over the next three weeks and he continued to improve.  Now, seven years later, he hasn't shown any symptoms of the disease and he's determined to stay on the diet for life.  Thank goodness he didn't have to take any of the medication the doctors wanted to prescribe since they would have brought on a whole host of other problems including arthritis and osteoporosis.
After a few weeks, I decided to find some breads and cakes on the internet and came across a wonderful banana bread loaf and carrot cake recipe on SCDrecipe.com.  If you haven't tried this carrot cake, I urge you to because it is wonderful and something I made regularly for guests who honestly couldn't tell it was made from nuts and carrots, so beautifully light textured and simple to make.   My son LOVED his baked beans before the diet and since navy beans were "legal" I made a simple alternative to the tinned variety.  He ate these most days in addition to his other foods and they really helped to cheer up him up in the first few months.
I think the key to success on this diet is ensuring that the food is kept very simple at the start, legal snacks are always on hand and plenty of yogurt is included.  For the first few months my son mainly ate the following foods:  SCD yogurt (fermented for 24 hours), the baked beans mentioned above, carrots (raw and cooked), broccoli, onions, cabbage, peas, courgettes, raisins, bananas, apples, grapes, oranges, lettuce, tomatoes, cucumber, fresh herbs, garlic, mixed nuts, eggs, cooked cheese, banana bread, carrot cake, fresh fruit juice and lots and lots of mineral water.  I then bought every SCD recipe book I could find and he soon started to enjoy a huge variety of SCD legal foods.
He became very interested in food and developed his own recipes while he was at university, some of which appear on my blog.  We were so proud of his talents in the kitchen, one Christmas he even made a wonderful deconstructed nut roast for all of us!  My son encouraged me to start my own blog to share my recipes and since those early days, a whole host of blogs and websites have appeared to help followers of the diet and I regularly make food from these sites, even though my son has now left home.  We have all felt the benefits from following a mainly grain free diet.
Here are some links to sites you may find useful:

Mine is Gluten Free SCD and Veggie

Others include:

Specific Carbohydrate Diet for Life

Straight into Bed Cakefree and Dried (the first site I found)
Shirley here again … I'd asked Vicky earlier about her own gluten-free status. She shared:
"I'm gluten free because it makes me feel so much better.  The link between auto immune thyroid disease and gluten sensitivity is recognised and I don't suffer from bloating any more.  My thyroid medication has been reduced also.  My daughter, however, is dairy free and gluten free not because she has been diagnosed as celiac but because of other health issues which have almost cleared up—it's taken over 2 years. She was born with a dairy allergy which seems to have come back and hit her once she reached her late teens (I don't actually think it ever went away given the amount of ear infections she had)."
You can read more about Vicky here. Last, here are five of Vicky's recipes that are on my "to make list." All are gluten-free, grain-free, and SCD compliant.
~ Grain-Free Raspberry Ripple Cake
~ Grain-Free Chocolate Chip and Hazelnut Cookies
~ Ginger and Lemon Tart in a Glass 
~ Rosemary and Garlic Bread Rolls
Many thanks to Vicky for sharing her family's personal story of healing Crohn's disease using the specific carbohydrate diet! Are you familiar with SCD? I was and had read Elaine Gottschall's book, Breaking the Vicious Cycle, which Vicky cited (and I actually ate somewhat closely to the SCD after I first went gluten free), but I learned much more from Vicky's post. I hope you all did as well.
Originally published May 15, 2013; updated October 26, 2017.