For affiliate links and as an Amazon Associate I earn from qualifying purchases.
Today I have the pleasure of sharing gluten-free Mother's Day recipes, the favorite dessert recipes—most viewed on Mother's Day–from my previous desserts site. But, first, Happy Mother's Day to all who are mothers and "mother figures" today! You truly do such an important and appreciated job!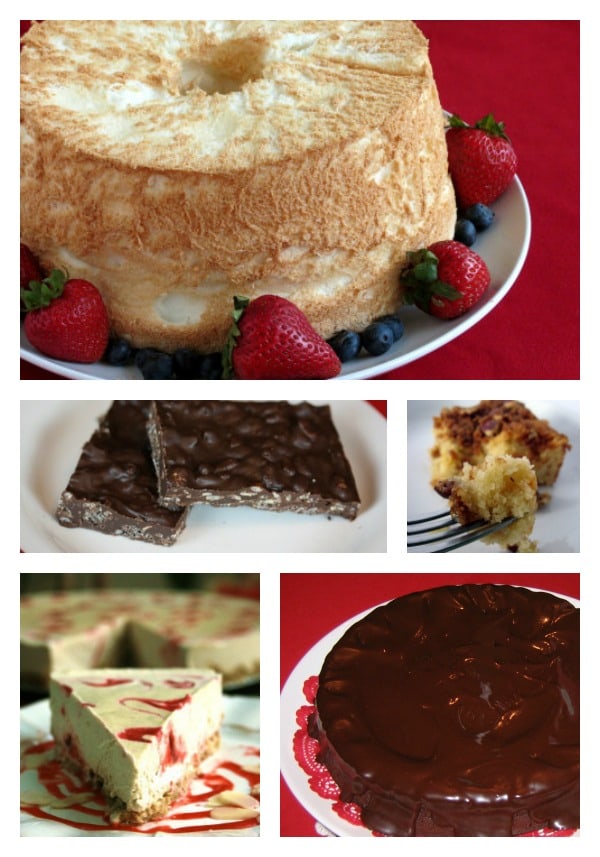 Now Back to Those Top 20 Gluten-Free Mother's Day Dessert Recipes …
Starting with #20 and working our way to #1, they are:
#20 Two-Ingredient Homemade "Nestle Crunch" Bars from Lynn's Kitchen Adventures
#19 Almond Joy Bars from Elana's Pantry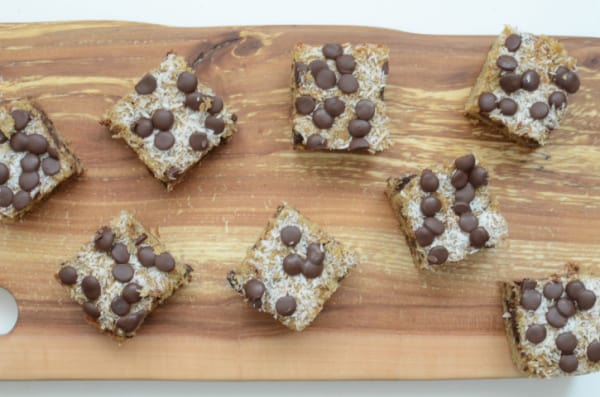 #18 Real Deal Chocolate Chip Cookies from Against All Grain
#17 Vanilla Macadamia Ice Cream from Daily Bites (unfortunately, neither this site nor this recipe is available now so check out one of these three delicious homemade ice cream recipes on gfe: Creme Brulee Ice Cream, Honey Cinnamon Grand Marnier Ice Cream, or Banana Ice Cream.
#16 Raw Lemon Strawberry Cheesecake from Sweet & Healthy Living (unfortunately, this site is no longer active so please check out my Lemon Cheesecake Pie or Mini Cheesecakes.)
#15 Sugar Cookies from Gluten-Free Homemaker (note that I've linked to the recipe on the Wayback Machine as the recipe on the original site is no longer active; be sure to scroll down a bit after you click on the link)
#14 Cool-Aid, Not Kool-Aid from Flo and Grace
#13 Coconut Rice Pudding from Sarah Bakes Gluten Free
#12 Sugar Crunch Coffee Cake from The Mommy Bowl
#11 Earthquake Cake from Premeditated Leftovers
#10 No-Bake Brownie Bites from Cassidy's Craveable Creations
#9 Texas Sheet Cake from Simply Living Healthy
#8 Healthy Cadbury Crème Eggs from Chocolate-Covered Katie
#7 Perfect Pound Cake from yours truly, Gluten Free Easily
#6 Paleo Graham Crackers from Elana's Pantry
#5 Chocolate Decadence from Flo and Grace
#4 No Joke Dark Chocolate Layer Cake from Zenbelly
#3 Dreamy Carrot Cake from Gluten Free Spinner
#2 Flourless Chocolate Cake from yours truly, Gluten Free Easily
And finally …
#1 Angel Food Cake from Gluten-Free Homemaker via gfe! This is a very worthy dessert to be number one. I've enjoyed it firsthand and it's an amazingly delicious cake. You can happily serve it to everyone and bring big smiles to their faces!
Isn't it fantastic how much talent all these bloggers have? And phenomenal that they share it with us? And, last, the really tough question, which recipe will you make first?
Originally published May 12, 2013; updated May 7, 2022.