For affiliate links and as an Amazon Associate I earn from qualifying purchases.
So often those of us who are gluten free elicit sympathy because we have to eat less than stellar desserts. Or so others think anyway. There are many amazing gluten-free recipes that don't sell anyone short—whether they are gluten free or not—and this gluten-free Angel Food Cake from Linda, Gluten-Free Homemaker, is one of them.
Eat it plain, top it with fruit or maybe a little whipped cream, or even serve it with lemon curd as Linda did for her husband on Father's Day.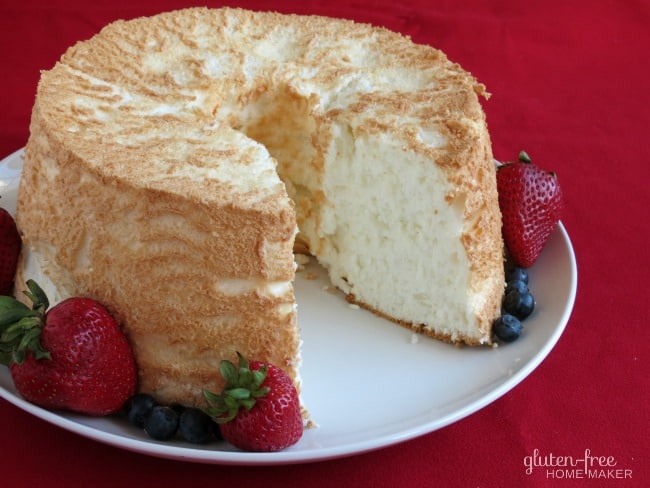 Or perhaps you would like to try my personal favorite way of eating this cake … sliced into chunks for dipping in this Chocolate Fondue. I'm not just "waxing poetic" here; I'm speaking from personal experience on this cake and its heavenly fall into chocolate grace!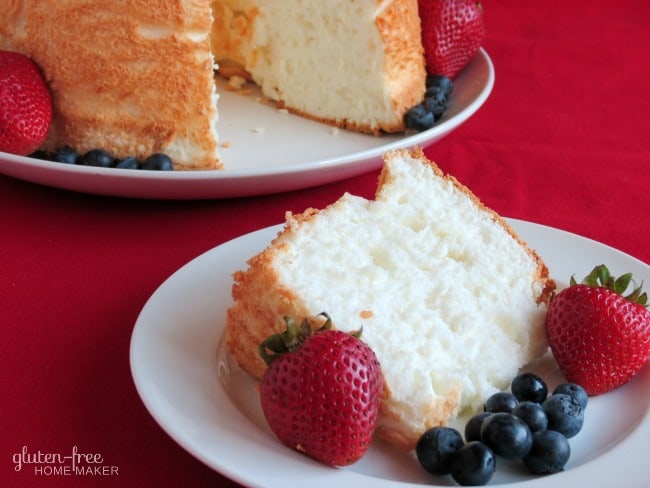 Click the link to get Linda's gluten-free Angel Food Cake recipe over at Gluten-Free Homemaker. And have you seen Linda's ebook, How to Be Gluten Free? It's a great resource for both those who are new to gluten free or have been living gluten free for a while.
Originally published January 11, 2103; updated October 11, 2019.