For affiliate links and as an Amazon Associate I earn from qualifying purchases.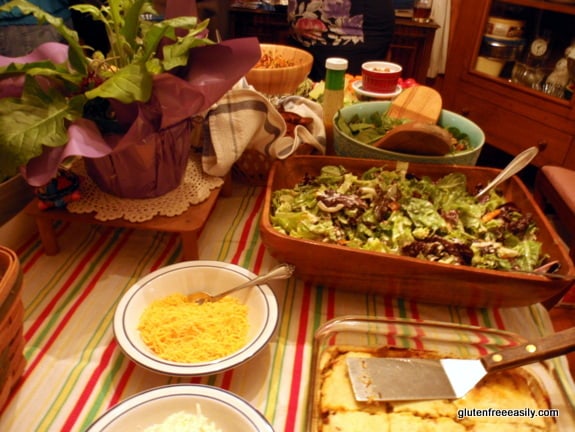 When:  Monday, April 28, 6:00 pm
Where:  My (Shirley Braden's) Home in King George, VA (Note: Please email Shirley for directions if you are local and plan to attend.)
What:  This meeting will be our regular monthly meeting. Members John and Anne Mikszewski have graciously agreed to give us a presentation on their trip to Japan last summer. Fittingly, we'll have an Asian theme for our potluck dinner.
As most of you know, eating Asian food out is very risky for those of us who are gluten free because of the prevalence of soy sauce in Asian cuisine. While you can buy soy sauce that's gluten free (La Choy, which is available everywhere, and San-J wheat-free tamari, which you can purchase at more upscale grocery stores like Wegmans) for example), most soy sauce that is used in restaurants contains wheat and is, therefore, not gluten free. (By the way, many who are soy-free find Coconut Aminos to be a great substitute for soy sauce.) There are also more instances of gluten-full flour being used as thickener in sauces in Asian restaurants.
Please don't feel like you have to bring an Asian dish if that's not your forte, of course. We always enjoy gluten-free salads, sides, desserts, and beverages. If you're new to gluten free and not sure what you can bring that's safe, keep it simple. We can always appreciate the contribution of basic beverages (e.g., iced tea, Limeade, Lemonade) for our meal and, likewise, put items like napkins and bottled water to good use as well.
FYI—We're hoping to change our meetings up a bit and try some other days of the week and meet at other members' homes for our meetings over the next several months. Hopefully, more of you will be able to attend our meetings on non-Mondays. Stay tuned to our meeting announcements!