For affiliate links and as an Amazon Associate I earn from qualifying purchases.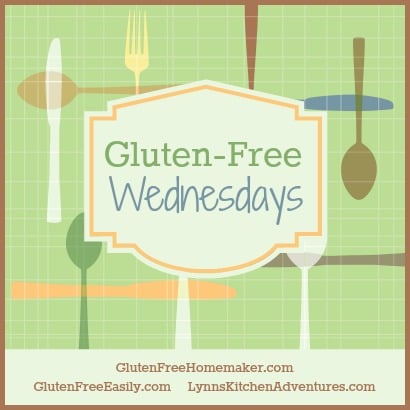 Welcome back to Gluten-Free Wednesdays! If this is your first time here, GFW is the weekly blog carnival event that I co-host with Linda of The Gluten-Free Homemaker and Lynn of Lynn's Kitchen Adventures. All gluten-free food-related posts are welcome, so GFW is a great opportunity to learn about living gluten free via recipes, safe dining options, the best ingredients for the best results, and more.
I hope all of you reading will take a moment or two to check out all the entries and if you're a blogger, be sure to link up your gluten-free food posts. Remember that you only need to link up to one of our blogs, but your post(s) will show up on all three. When you link up, please remember to use a title that will best share your recipe and also include your blog name (abbreviated) in the description if possible. (You have 100 characters you can put to very good use.)
My Posts from This Past Week
~ On gfe:
* 15 Favorite GFE Recipes for Easter (Including a Few That Also Work for Passover)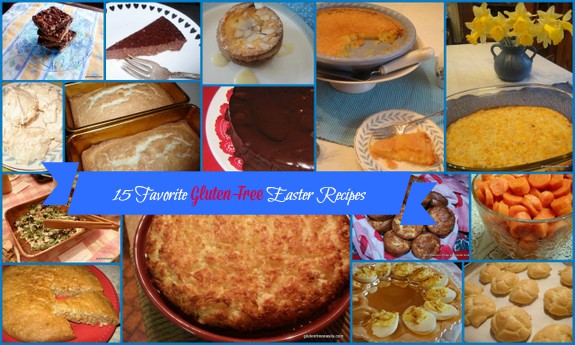 ~ On All Gluten-Free Desserts:
* Crustless Coconut Pie from Gluten Free Easily ~ This one is every bit as good as it looks!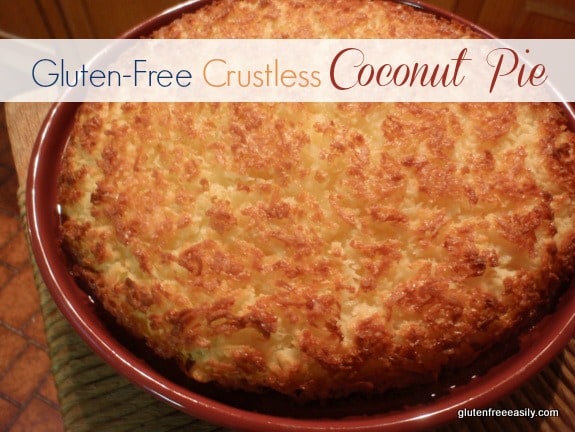 * Pink Lemonade Cake from GF Jules ~ Four recipes in one create this luscious cake!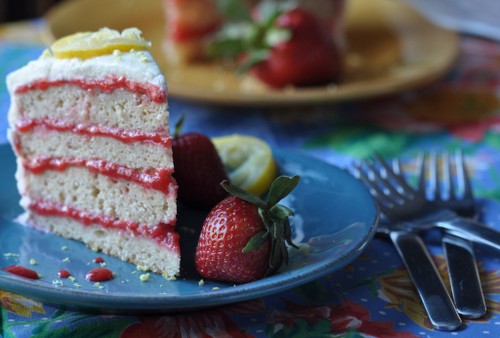 * Top 20 "Best" Gluten-Free Desserts for March
There were lots of amazing cakes and …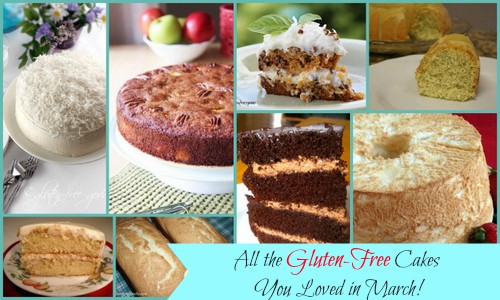 and scrumptious desserts in several other categories, too!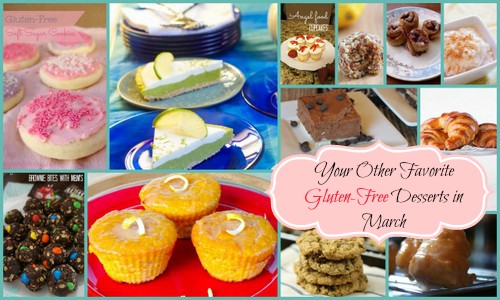 The Most Popular Post on Gluten-Free Wednesdays Last Week
We had a tie between two posts … put them together and you have dinner and dessert:
* Oven-Baked Chimichangas from Tessa, The Domestic Diva and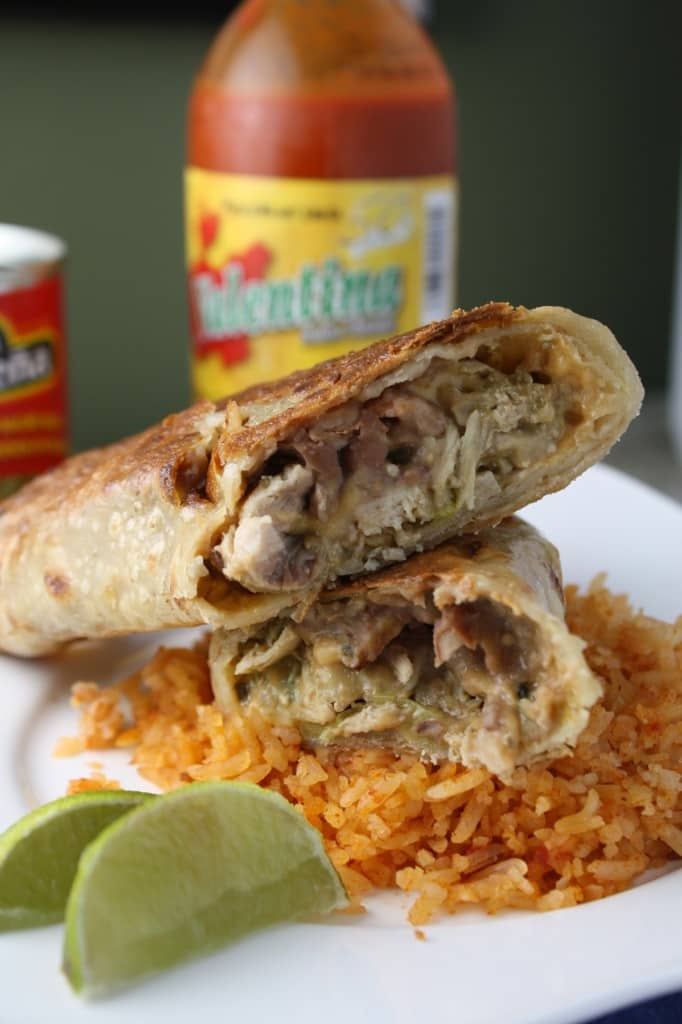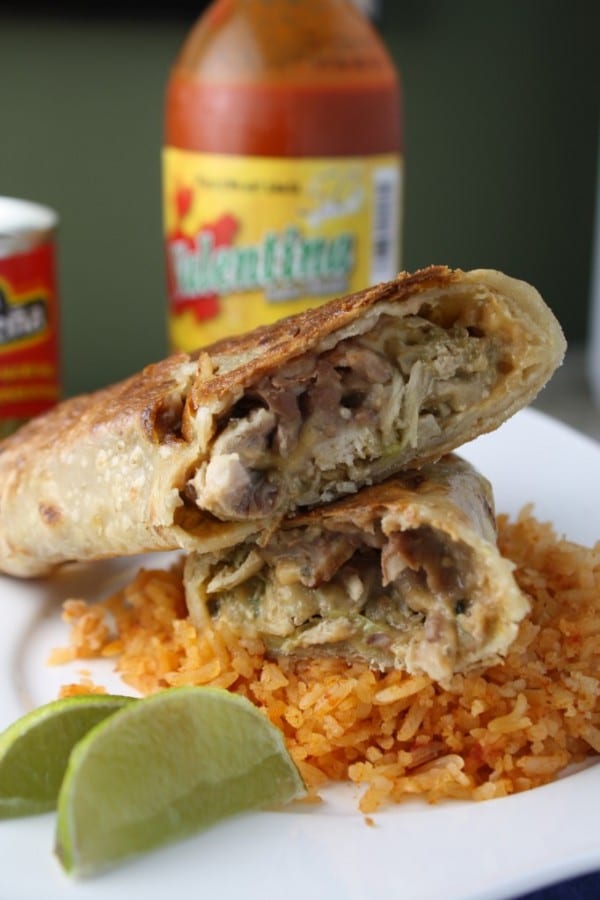 * Vegan Brownies with Marshmallow Fluff from Gluten Free Vegan Love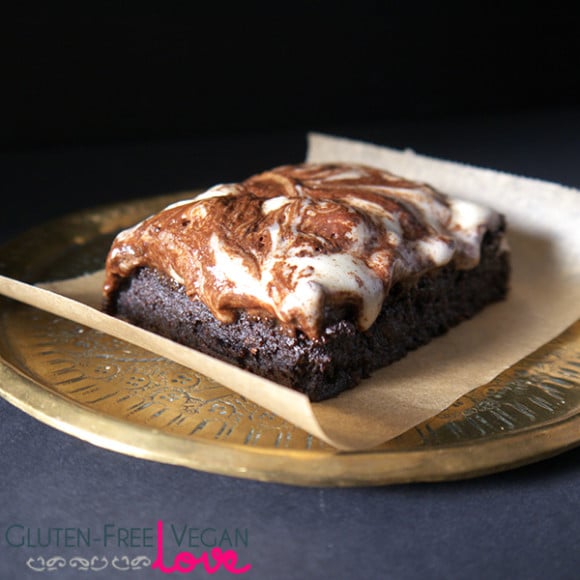 My GFW Post Picks from Last Week
The following posts caught my eye last week:
* Easter Chocolate Crackle from The Gluten and Dairy Free Bakehouse (unfortunately, this site is no longer active) ~ Kylie uses only two ingredients to create these lovely candies.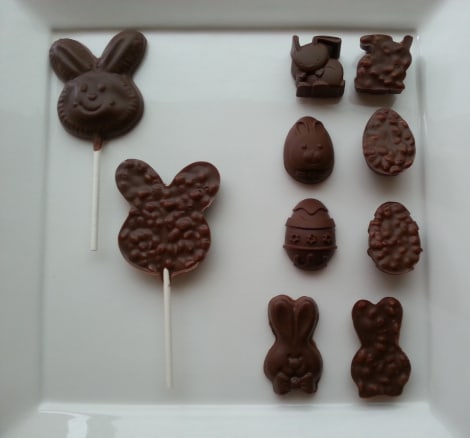 * Light and Fluffy Gluten-Free Bread from Lynn's Kitchen Adventures ~ Lynn simply took her popular light and fluffy rolls recipe and made it into this beautiful loaf of bread.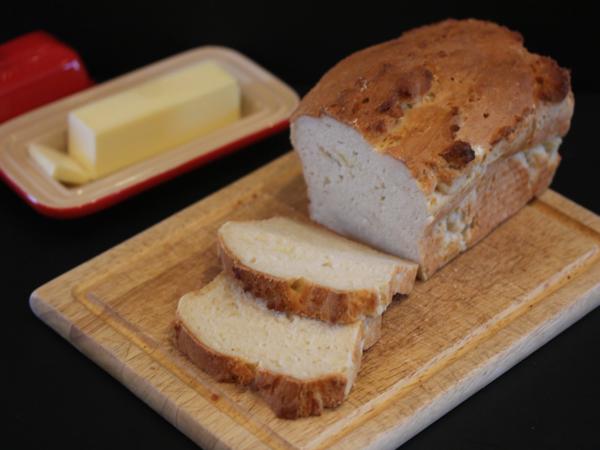 * Moist Carrot Cake with Fluffy Vanilla Frosting from Allergy Free Alaska ~ With this recipe, the title and photo say it all. Megan created this cake on her own birthday and "gave" it to us!
* Pink Lemonade Cake from GF Jules ~ I simply had to feature this recipe on All Gluten-Free Desserts as soon as I saw it—see photo in AGFD section above. GF Jules is the new site of my good friend Jules Shepard, whose flour mixes and other baking products you love. Jules is one of our much loved heroes in the gluten-free community and she could use your support right now. Read more here.
The Carnival
What you need to know before linking up:
~ Your link must be related to the gluten-free diet.
~ If you're new, please read the guidelines.
~ Leave a link back to this blog or one of the co-hosts. We do not highlight or share any recipes that do not link back. (If you've never linked up to a carnival before, you can see how I like to link back in the last line of my gfe post(s) above.)
~ We appreciate you joining in!
Note: Linking up indicates you are giving permission for us to share your submitted photo and your link via social media or in next week's post if it is selected as the most popular post for the week or featured as a highlight.
Originally published April 16, 2014; updated September 1, 2021.