For affiliate links and as an Amazon Associate I earn from qualifying purchases.
Before we talk about our favorite gfe gluten-free Easter recipes, I'd like to share my experience with unintentionally overmedicating myself the last few days. I was diagnosed with hypothyroidism when I first went gluten free almost 11 years ago. I take thyroid medication daily and my dosage typically remains pretty stable, with my symptoms pre-diagnosis typically and pleasantly absent.
However, the last few days, I've not been able to sleep well, have felt anxious and jittery, and—the most telling symptom of all to me—have experienced heart palpitations. Heart palpitations that have gotten progressively worse each day and awakened me in the middle of the night, I should add.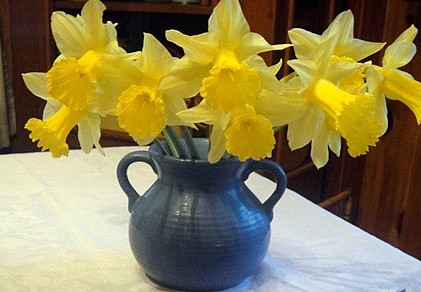 While some would be likely to rush off to the emergency room and that's an understandable and warranted reaction, I learned long ago that all these symptoms indicate for me that my thyroid medication dosage is too high. These are actually some of the symptoms of hyperthyroidism. However, I was baffled as to why the dosage that's been working great for months would suddenly be too high.
A Google search on "what happens if thyroid medication dosage is too high" immediately revealed this article by Mary Shomon, one of the best-known advocates for thyroid patients, which supplied the reason. I ran out of my bone-building/maintenance supplement a few days ago and had not gotten around to getting more. Mary explains that calcium (and also iron, by the way) interferes with the absorption of thyroid medications, so without my daily dosage of calcium in my system, I was suddenly absorbing more of my thyroid medication and being, quite literally, overmedicated.
This experience is a really great lesson for me and I'm grateful for it, despite my current discomfort, as I've experienced these symptoms before and wondered why all of a sudden my dosage was off, but never connected the dots. Each time in the past, I have backed off my thyroid medication when I experienced the symptoms of a thyroid medication dosage that was too much. Not realizing the "no calcium equals better thyroid medication absorption" connection, I always overcompensated and ended up taking a lower, inadequate dosage of my thyroid medication for a good while before I quite literally "couldn't get off the couch."
One of my previous doctors said that hypothyroidism can often be mistaken for depression. With your mental state with depression she said, you feel unhappy and pretty much have no desire to get off the couch. With inadequately treated hypothyroidism, you are not unhappy and you want to get off the couch, but doing so takes effort that's simply beyond you. Many of us who have celiac disease/non-celiac gluten sensitivity (NCGS) or live gluten free for other health reasons also have thyroid issues, so I thought that sharing my experience might be helpful.
And please know that no disrespect is meant to anyone who deals with depression. I am simply sharing my previous doctor's explanation that has sometimes allowed me to recognize when my thyroid medication dosage has become too low. I say sometimes because one is in an altered state—for lack of a better term—when these symptoms appear and the symptoms can sneak up on one, which means the light bulb moment doesn't always come immediately.
I'm sure I'm not the only way who has run out of a supplement and taken a few days to replenish my stock. In the case of calcium or iron for one who also takes thyroid medication, the sudden halting of these supplements really, really matters. If it's taken me this long to connect the dots—and only with the help of Mary Shomon—you might be experiencing similar frustrations and not understanding "cause and effect" when your body does not respond as expected to thyroid medication.
Of course, it's always best to seek out the guidance of a qualified and educated medical professional and learn more about thyroid issues, so you can do some of your own detective issues to aid them in helping you. I actually have an excellent gynecologist who monitors my hypothyroidism. He also lives gluten free himself and knows the many symptoms and conditions related to celiac/NCGS. Yet when I've stated that my dosage was clearly too high or too low, he's never inquired about the supplements that I was taking, at least not that I can recall. So please keep this information in mind if you have thyroid issues and read Mary's article for other indications that you're overmedicating yourself with your thyroid medication.
Some of Our Favorite Gluten-Free Easter Recipes
Now on to celebrating Easter with our favorite gluten-free Easter recipes, which is a whole lot more fun than dealing with thyroid issues!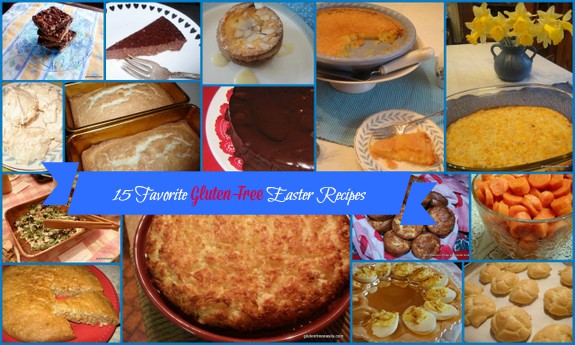 While traditional Easter dinners with my family have always included ham as the main dish and a number of usual sides and scrumptious desserts, this year we'll be enjoying grilled chicken at my sister's house. We'll still have many of those same wonderful sides and even better desserts though.
Some of these recipes are included in this listing below. I think you'll find all of them to be great additions to your Easter menu—and in some cases, even your Passover menu if you observe Passover versus Easter.
~ Banana Kahlua Coconut Cake ~ Absolutely as good as it sounds!
~ Candy Carrot Coins ~ Not just for kids and Easter bunny approved!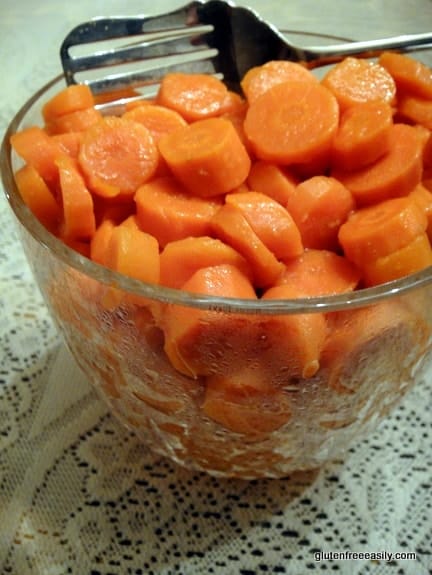 ~ Classic Corn Pudding ~ Easy to make and a great side dish to accompany ham.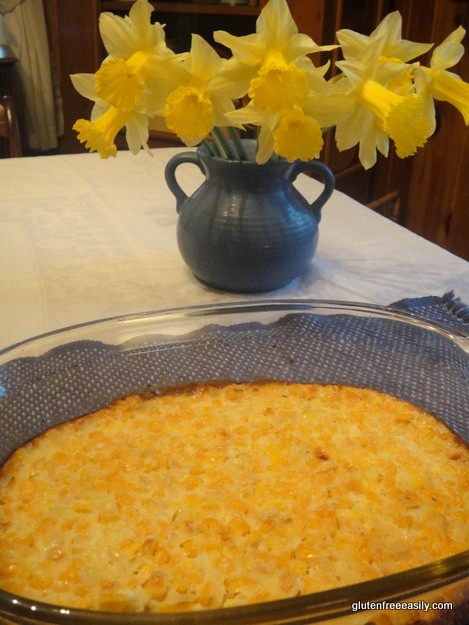 ~ Coconut Meringues ~ If you like less sweetness in your recipes, use unsweetened coconut flakes. This recipe would also work for Passover I believe.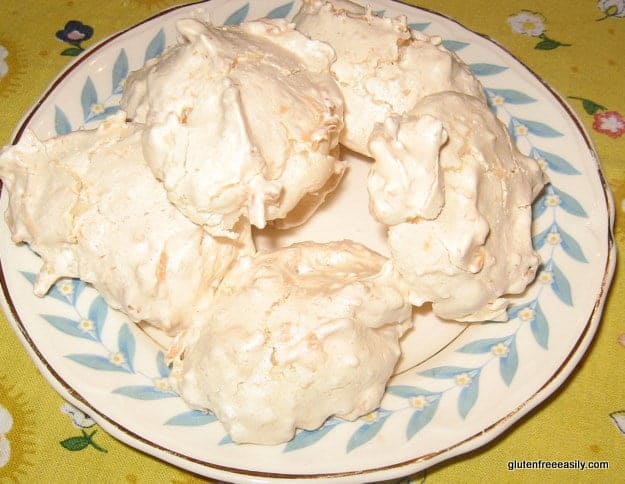 ~ Crustless Coconut Pie ~ My family's favorite holiday pie and very adaptable to variations to meet your dairy-free and "more-free" needs.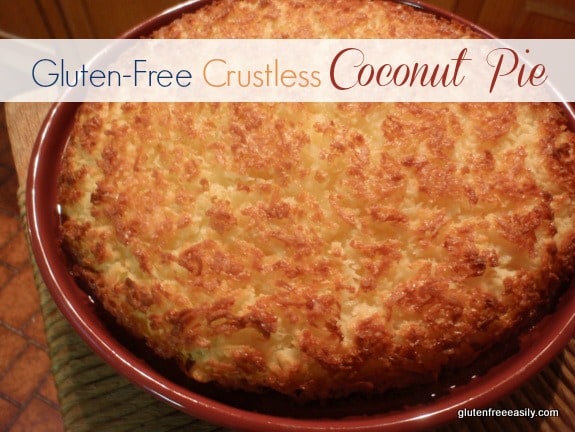 ~ Dark Chocolate Walnut Bliss Bars ~ That "bliss" in the title is well merited, believe me!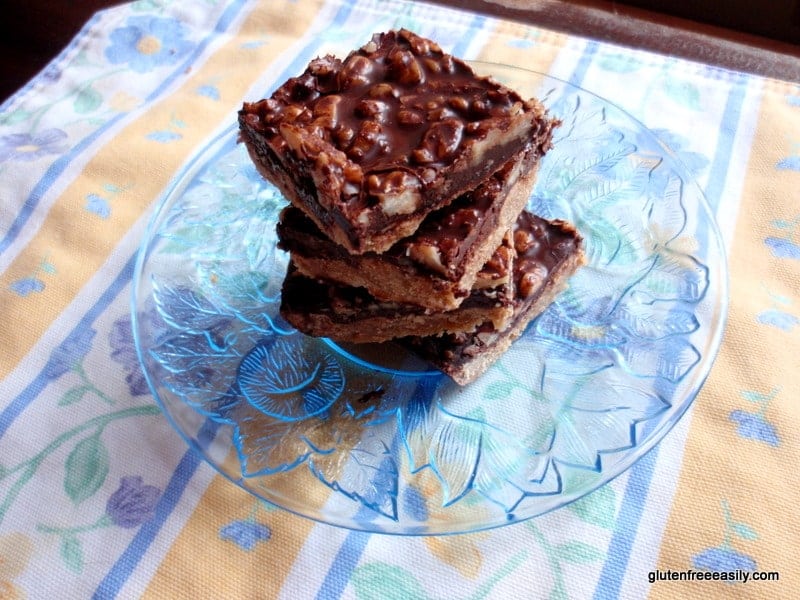 ~ Easy and Elegant Party Puffs ~ Perfect as appetizers when filled with savory goodness or lovely as dessert when filled with pudding and éclair-worthy filling. The puffs themselves are made from only four ingredients and one of them is water! This is an incredibly easy recipe that will make you look like a pastry chef!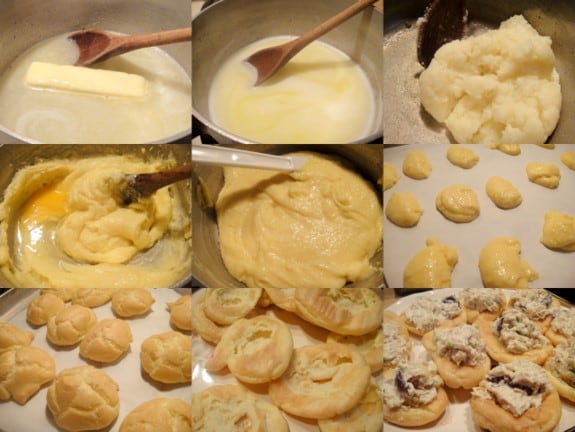 ~ Flourless Chocolate Cake ~ The classic "death by chocolate" dessert. Super easy to make and beyond impressive to the chocolate lovers in your life. You don't even have to separate the eggs!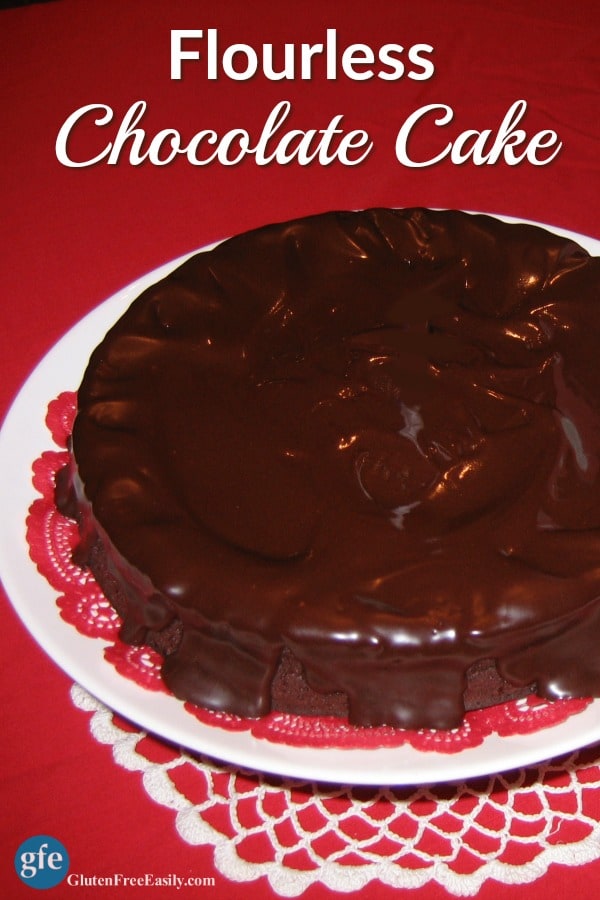 ~ Flourless Chocolate Banana Walnut Cake ~ Honey and bananas provide all the sweetness you need in this lovely cake. Would also work well for Passover I believe.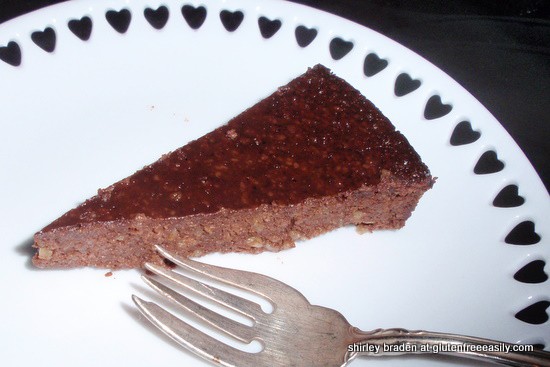 ~ Forgotten Cookies ~ Be sure to put these cookies in the oven before you go to bed on Easter Eve, then turn off the oven, close the door, and you'll wake up to perfect cookies on Easter morning!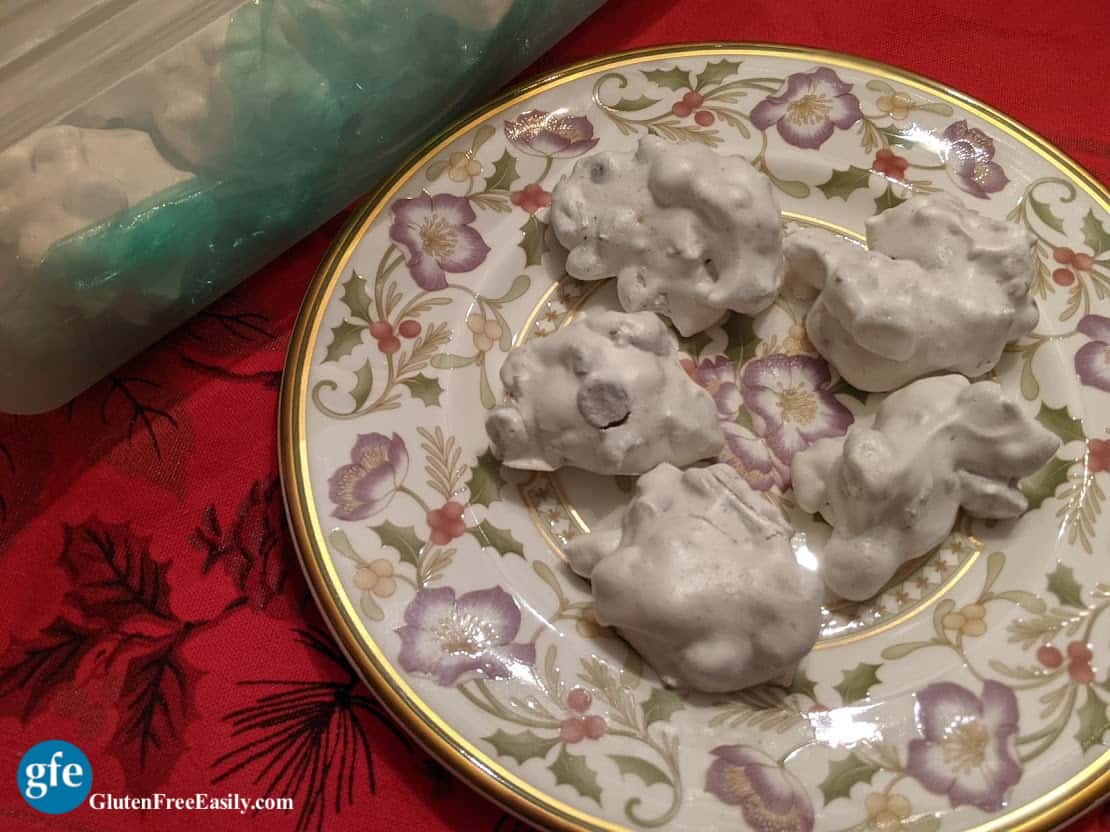 ~ Great Salad ~ Everyone eats this salad and loves it! Yes, everyone. Even salad haters. You can use my homemade Poppy Seed Dressing instead of Briannas ready-made dressing if you like.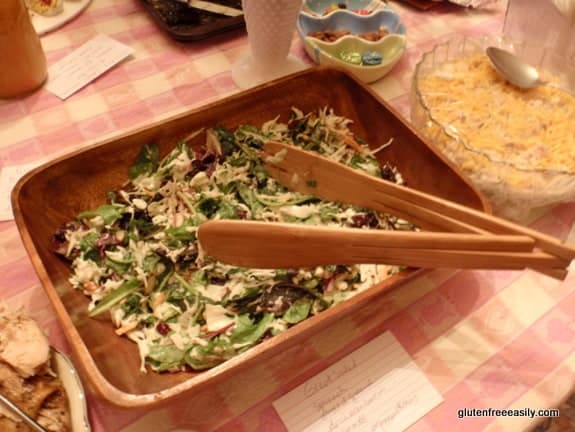 ~ Mom's Deviled Eggs ~ I've eaten too many bad deviled eggs in my life. Bad deviled eggs are almost criminal in my opinion. It's a terrible experience to discover a vinegary poor excuse for a deviled egg once you've popped one into your mouth. Everyone has had that experience, right? You don't have to worry about that happening with this lovely foolproof egg recipe from my mom.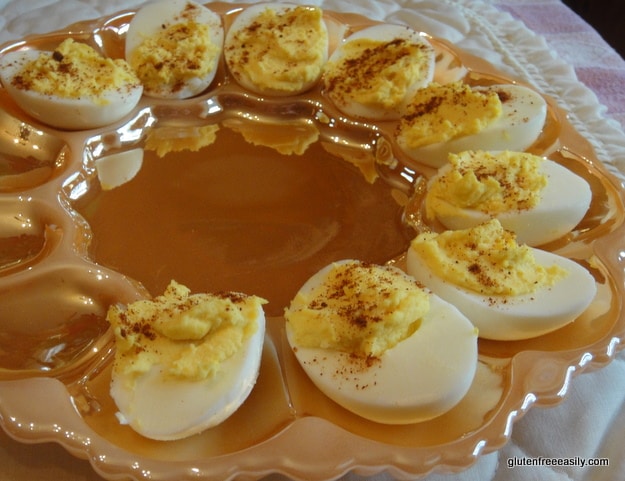 ~ Perfect Pound Cake ~ "Perfect" is another adjective I don't use lightly. This pound cake is everything you could dream of "as is," but you can also use it as the base for a delightful Strawberry Shortcake recipe or Trifle of choice.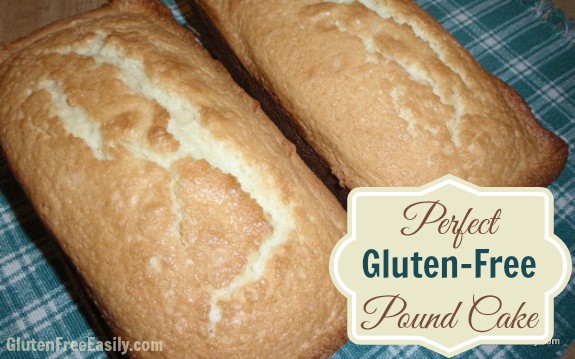 ~ "Surprise" Vinegar Pie ~ This "sweet tart" pie is Southern all the way and irresistible! You might call this one a kissing cousin of Chess Pie and Buttermilk Pie.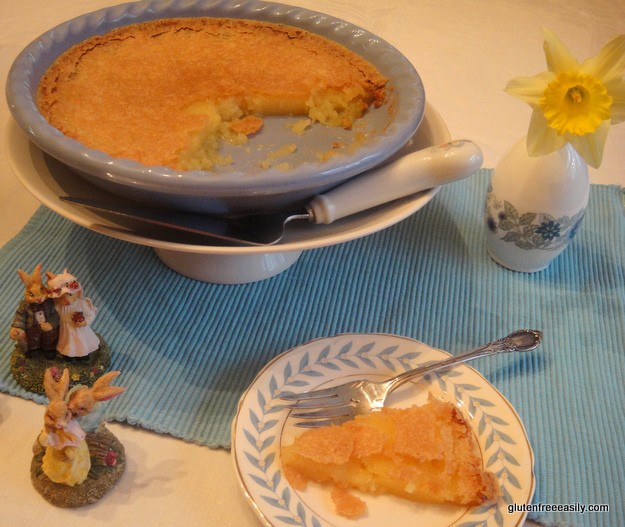 ~ "Better Than Sliced Bread" Popovers ~ My family would love me even more if I'd make these popovers more often. Just sayin'.
Speaking of being loved for one's popovers, here's a bonus recipe … make these Cinnamon-Sugar Crusted Almond Popovers for Easter morning and you'll most definitely feel the love! Simply omit the almonds if you don't eat them. (Find more fabulous holiday-worthy gluten-free breakfast and brunch recipes here.)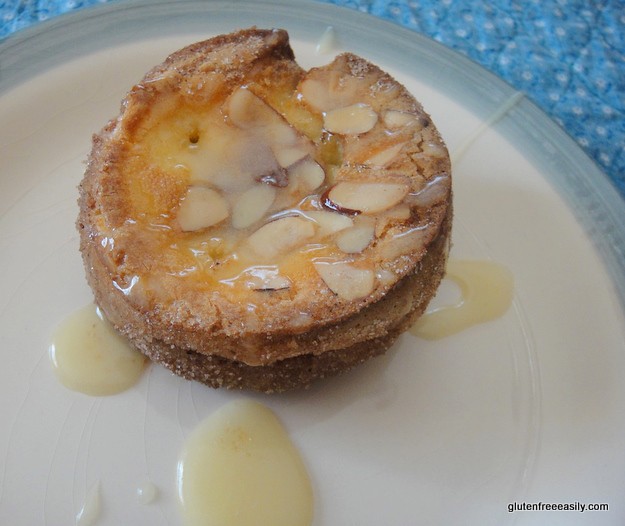 And while I've personally never made Hot Cross Buns, many of my wonderful blogger friends have! So I've collected the Top 20 Best Gluten-Free Hot Cross Bun Recipes for you!
I hope each of you who observes Easter or Passover has a meaningful and wonderful experience with loved ones this week!