For affiliate links and as an Amazon Associate I earn from qualifying purchases.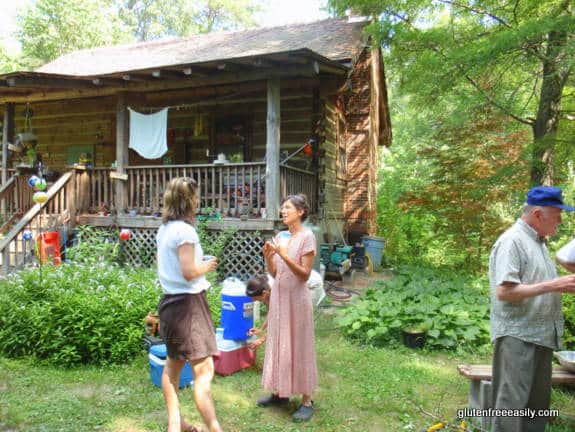 When:  Sunday, October 12, 2:00 pm
Where: Padovan-Hickman Family's home; Biota Farm; 15330 Round Hill Road, King George VA 22485; 540-775-2963
What:  Many thanks to the Padovan-Hickman Family—Steve, DeLaura, Tara, and Maren—for once again hosting our annual picnic! This is the fifth year that we've gathered at Biota. Each time we've had great fun with delicious gluten-free fare! Plus, life is always fun and relaxing when on the Padovan-Hickman farm.
DeLaura says they have quite a few chairs, but you can always throw a camping chair in your vehicle just in case. Steve and DeLaura usually have a nice bonfire going and their cozy log cabin will be available if needed. Families and friends of yours are welcome to attend with you, of course. Hope you can join us!