For affiliate links and as an Amazon Associate I earn from qualifying purchases.
When:  Monday, November 17, 6:00 pm
Where: Shirley's Home in King George, VA (Note: Please email Shirley for directions if you are local and plan to attend.)
What:  This will be our annual Thanksgiving celebration, which is usually one of our best meetings due to all the great food and fellowship. As always, many items will also be dairy free, refined sugar free, etc., but all delicious. I plan on serving my Special Turkey Breast, Great Salad, Sweet Potato Biscuits, Brazilian Un-Cheese Biscuits, Crustless Gluten-Free, Dairy-Free Pumpkin Pie, and more.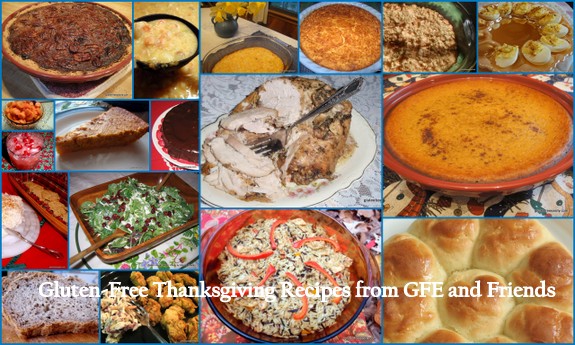 No program is planned as this will be our very last "dinner meeting" together. If you're a gluten-free newbie, you might find the following links helpful:
~ 5 Tips for a Safe Gluten-Free Thanksgiving (or Any Group Meal)
~ Over 100 Gluten-Free Thanksgiving Recipes