For affiliate links and as an Amazon Associate I earn from qualifying purchases.
We're on the ninth recipe for March Muffin Madness (MMM) and today we have our first savory muffins. So often people choose sweet over savory but when the savory recipe is gluten-free low-carb Pizza Muffins, I don't think that will be the case!
Because we all know pizza rules so these Pizza Muffins are the perfect recipe to share on a Friday—which, fittingly, is traditional "pizza night." Aka Pizza Friday.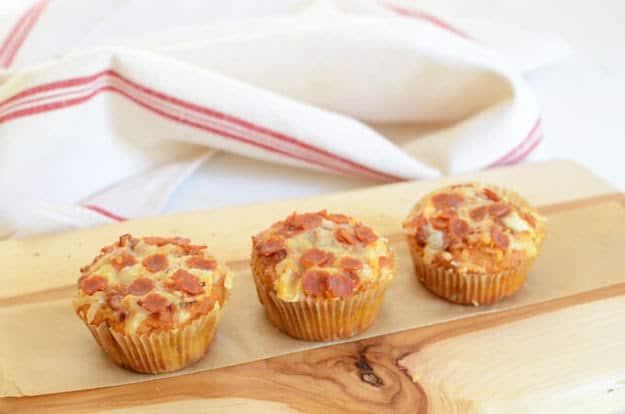 Keep reading to get the recipe, learn who created these genius muffins, check out the daily giveaway (multiple signed copies of this person's best-selling cookbooks), and double-check that you're entered into the overall grand prize giveaway.
See the whole lineup of bloggers, blogs, and muffin recipes here.
Elana's Pantry
I'm happy to share a teenager-pleasing, family-pleasing, crowd-pleasing recipe from my good friend Elana of Elana's Pantry! I had already been following Elana's blog for a while when I started gfe at the tail end of 2008. So it was a delight that we actually get to meet each other at a blogging conference in 2009.
The fact that Elana came with a large container of her gluten-free chocolate chip cookies in hand, made her super popular with all the gluten-free food bloggers! That was especially true during the cocktail hour when there were no gluten-free offerings.
Thankfully, a chocolate chip cookie with a glass of wine works just fine! And the fact that Elana's famous cookies are almond-flour based and, therefore, have a protein component made them a better accompaniment to a glass of wine than the usual gluten-free cookies.
It wasn't too much later that Elana generously hosted a mini gluten-free blogging retreat for several of us at her home in Colorado. I came across my photos from that trip recently and thought you all might enjoy seeing Elana's actual pantry, the original one anyway. The one from the home that she lived in when she started Elana's Pantry.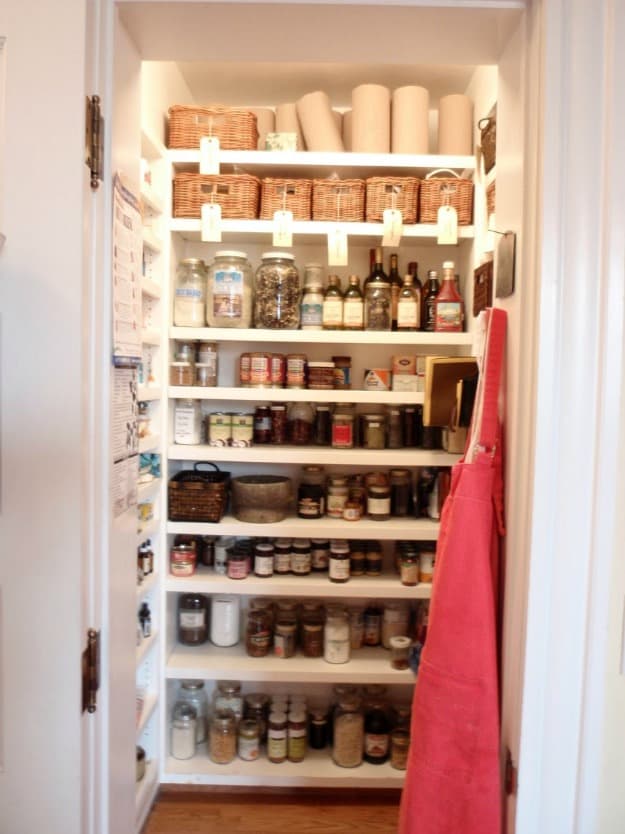 Elana has since moved to another home, but here are some snapshots of Elana with some of our gluten-free blogger friends in her "old" kitchen. You might even recognize some of the faces you see here. (You won't see me though as I was behind the camera for all of the photos taken by my camera.)
And have you ever seen a more ginormous mortar and pestle? I loved it!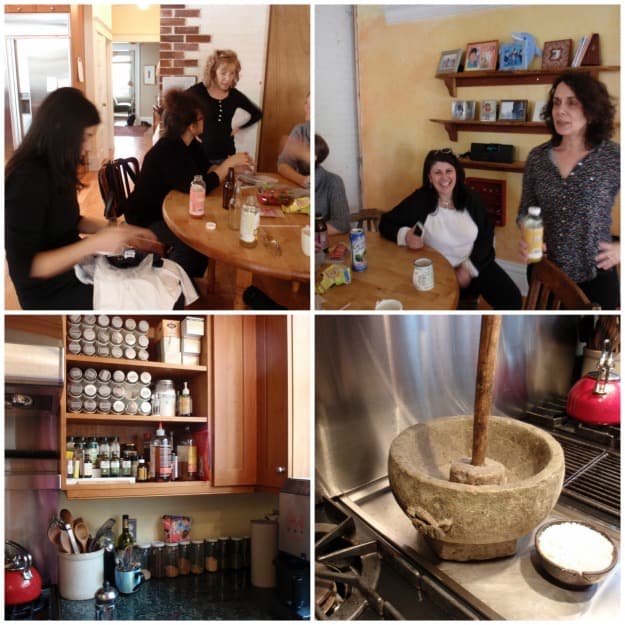 In addition to sharing so very many outstanding recipes with us over the years, Elana has openly shared her health journey. Each of us is different in our health needs, of course, but one thing that most of us with celiac or non-celiac gluten sensitivity have is multiple health issues.
Sharing our health issues and symptoms—and our strategies for dealing with them—with each other can be helpful. Read more on Elana's About page and via her health updates.
More Gluten-Free Muffin Recipes (and More) from Elana's Pantry That You Should Check Out
~ Paleo Salt and Pepper Crackers
Today's Giveaway
~ Cookbooks:
Update: All the giveaways are now closed. Congratulations to the winners and thanks to all who participated!
~ The Gluten-Free Almond Flour Cookbook (signed copies) (4 winners; sponsored by Elana Amsterdam)
Elana's first cookbook still remains a classic! It put blanched almond flour on the map for gluten-free, grain-free cooking, and, later, for paleo lifestyles. Honeyville Almond Flour is the blanched almond flour that Elana recommends and you'll find her aforementioned chocolate chip cookie recipe right on the back of the bag!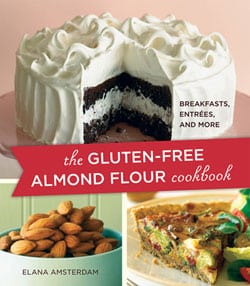 ~ Paleo Cooking from Elana's Pantry: Gluten-Free, Grain-Free, Dairy-Free Recipes (signed copies) (5 winners; 4 sponsored by Elana Amsterdam and 1 sponsored by gfe)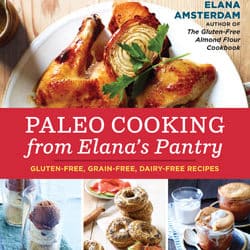 Elana's latest cookbook is full of excellent paleo recipes. You can read my review and grab Elana's recipes for Paleo Bread and Flourless Brownies (also nut free) here. Both get made regularly at our house!
Note that Elana has also donated this wonderful gift basket for the grand prize giveaway. It includes a signed copy of all three of Elana's cookbooks (The Gluten-Free Almond Flour Cookbook, Gluten-Free Cupcakes, and Paleo Cooking from Elana's Pantry), 1 lb chocolate chips from Nuts.com, 1 lb coconut flour from Nuts.com, and 3 lbs Honeyville blanched almond flour.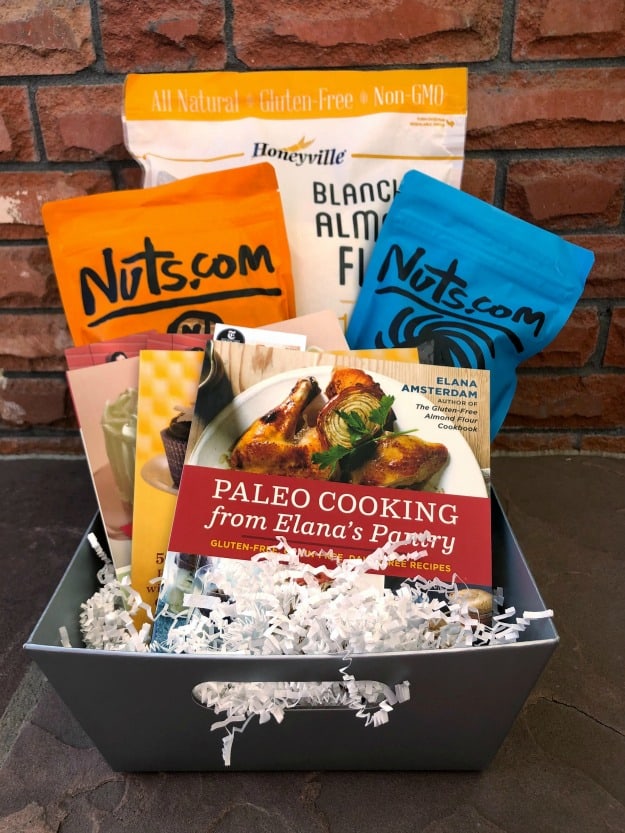 Grand Prize Giveaway
See all 10 prizes here. Shown are the top six prizes (per monetary value—they're all tops in my opinion). Again, this giveaway is open to everyone, everywhere!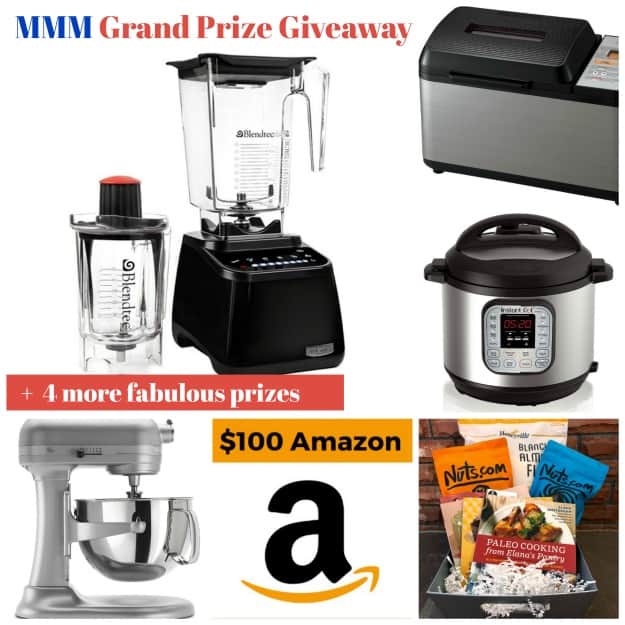 Low-Carb Pizza Muffins Recipe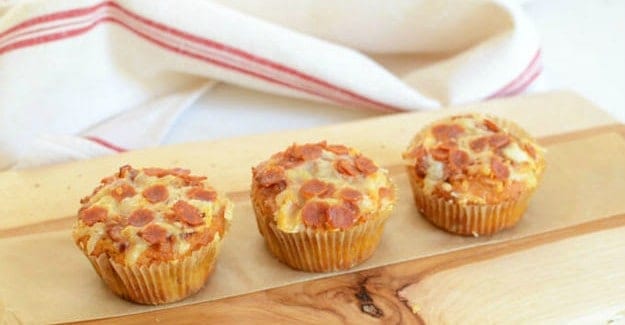 Yield: 12 muffins
Low-Carb Pizza Muffins (Gluten Free)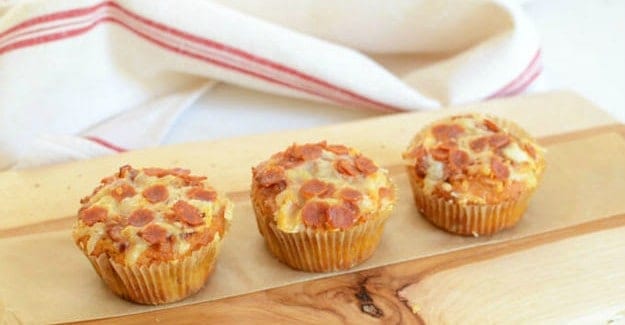 Elana says: "This easy savory pizza muffin recipe (low-carb, keto) is made with 8 ingredients total. All you need to throw it together is almond flour, eggs, tomato sauce, Parmesan, cheddar, pepperoni, salt, and baking soda. Happy baking!"
Total Time
1 hour
50 minutes
Ingredients
1 ½ cups blanched almond flour (not almond meal)
½ teaspoon celtic sea salt
½ teaspoon baking soda
4 large eggs
¼ cup tomato sauce, plus ¼ cup for topping
½ cup cheddar cheese, plus ½ cup for topping
½ cup Parmesan cheese, plus ½ cup for topping
2 ounces pepperoni, plus 2 ounces for topping
Instructions
In a food processor, combine almond flour, salt, and baking soda
Pulse in eggs and sauce until combined
Pulse in cheeses and pepperoni
Line 12 muffin cups with paper liners
Scoop a heaping 1/4 cup of batter into each cup
Bake at 350°F for 25 minutes
Remove from oven; place 1 teaspoon sauce on top of each muffin
Sprinkle cheese over sauce
Sprinkle pepperoni over cheese
Place back in oven and bake for 15 more minutes
Cool for 1 hour
Serve
Originally published March 30, 2018; updated March 3, 2023.