For affiliate links and as an Amazon Associate I earn from qualifying purchases.
There are over 100 reasons that you should get Paleo Cooking from Elana's Pantry by my dear friend Elana Amsterdam. Two of those are the Paleo Bread recipe and the Flourless Gluten-Free Brownies (Nut-Free) recipe that I'm sharing today–thanks to Elana and her piblsher, Ten Speed Press.
Other reasons include the remainder of the nearly 100 recipes in this cookbook and Elana's 10 years of experience eating paleo and developing wonderful grain-free, dairy-free, and refined sugar-free recipes. Recipes you've no doubt seen on her website, Elana's Pantry, and perhaps in one or more of her other terrific gluten-free cookbooks.
Have you ever looked at some gluten-free recipes and just about cried when you saw all the ingredients and multiple steps? That has never, ever, been an issue with Elana's recipes.
Her recipes always have just a handful of real food ingredients and that's what you taste when you eat her main dishes, sides, salads, beverages, and treats. Real food. There's nothing weird in taste or texture.
I love that fact and I especially love that her recipes show others that living gluten free (and "more free") doesn't have to be difficult in any way. While Elana does use a few ingredients that are not ones you can pick up at your average grocery store, they are worth the purchase and will become ones you rely on in the future.
I've made only the Paleo Bread and Flourless Gluten-Free Brownies thus far from Elana's latest cookbook, but my "to make" list is almost as long as the table of contents in Paleo Cooking!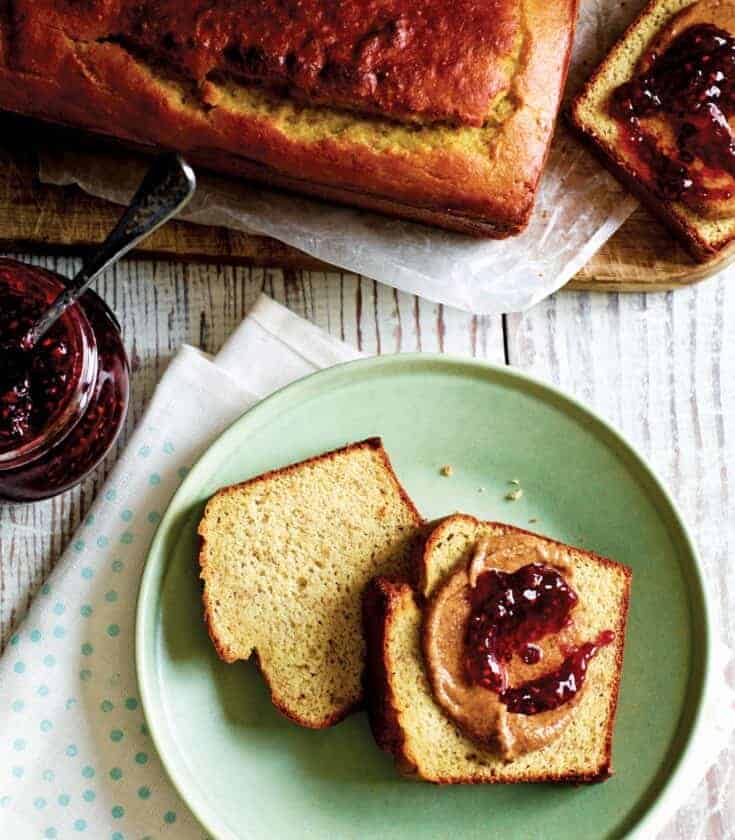 As one who loves flourless recipes of all kinds, I simply had to make Elana's "Flourless Brownies Made Without Nuts."
Initially, I made one change based on what I had on hand and personally use most of the time. I subbed in butter for the Spectrum shortening. Another time I used light brown sugar instead of coconut sugar.
These brownies turned out better than even I could have possibly expected. In a word, they are fabulous!
Mr. GFE's review: "Delicious! Tastes like a real brownie to me." Again, these brownies are just wonderful and the hardest part of making this recipe is waiting for them to cool so you can sample one! (See the recipe at the bottom of this post.)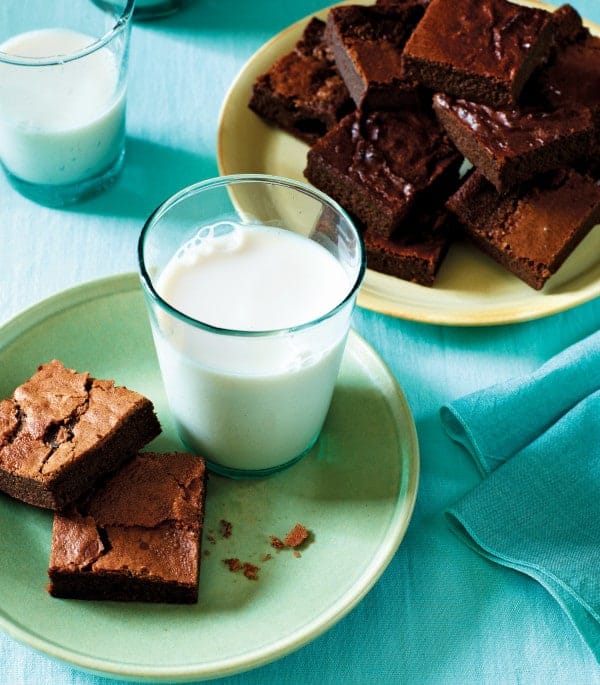 I have even more of a reason to love this cookbook than Elana's previous two cookbooks—The Almond Flour Cookbook and Gluten-Free Cupcakes: 50 Irresistible Recipes Made with Almond and Coconut Flour, which are already favorites. Why? Elana mentioned me and my gfe blog in the introduction to her Upside Down Apple Tartlets recipe!
That was such a nice thing to do—thank you, Elana! I love it when those in the gluten-free community share the "wealth," so to speak.
Incidentally, you can get the recipe for those lovely Upside Down Apple Tartlets over at Cook IT Allergy Free. (I have linked to the recipe via The Wayback Machine as Cook IT Allergy Free is no longer operating.)

UPDATE: This giveaway is now closed. The winners have claimed their prizes!
Of course, if you didn't win, you can simply order a copy of Paleo Cooking from Elana's Pantry via Amazon right now if you like. I recommend that!
Flourless Gluten-Free Brownies (Nut-Free) Recipe
Yield: 16 small brownies
Flourless Brownies (Gluten Free, Nut Free)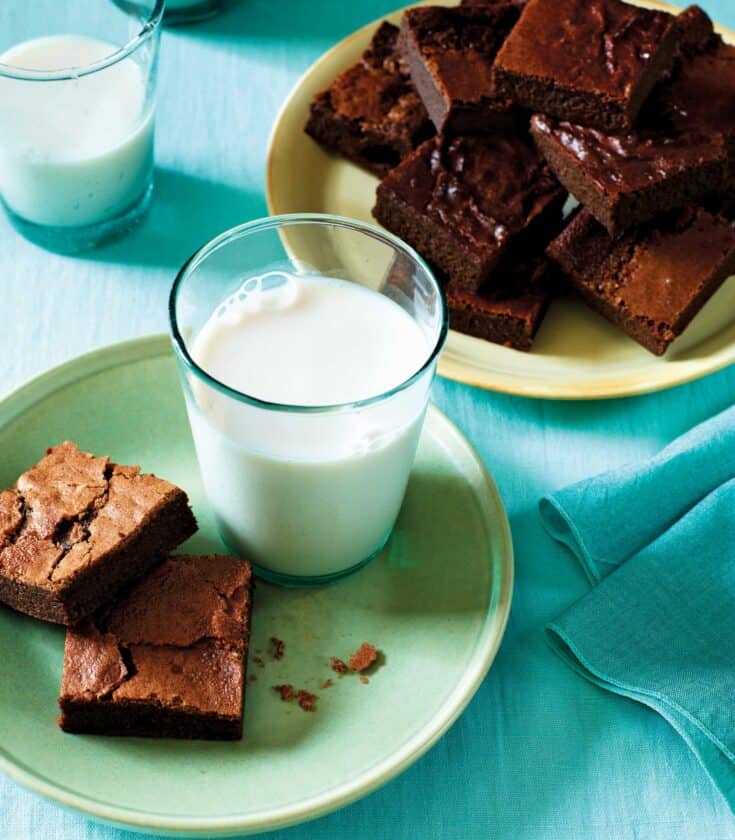 These brownies are simply fabulous! It's so hard to believe that they're flourless and grain free.

Prep Time 10 minutes

Cook Time 30 minutes

Inactive Time 1 hour

Total Time 1 hour 40 minutes
Ingredients
1 cup dark chocolate chips
1/4 cup Spectrum all-vegetable shortening (Shirley here: butter can be used instead)
1 cup coconut sugar (Shirley here: light brown sugar also works)
4 large eggs
1 tablespoon vanilla extract
Instructions
Preheat the oven to 350°F. Grease an 8-inch square baking dish with shortening.
In a medium saucepan over very low heat, melt the chocolate chips until smooth. Remove the pan from the heat, then mix in the shortening and coconut sugar. Stir in the eggs and vanilla extract until thoroughly combined. Pour the batter into the prepared baking dish.
Bake for 20 to 25 minutes, until a toothpick inserted into the center of the brownies comes out with just a few moist crumbs attached.
Let the brownies cool in the baking dish for 1 hour. Cut into 16 squares and serve.
Notes
Recipe reprinted with permission from Paleo Cooking from Elana's Pantry: Gluten-Free, Grain-Free, Dairy-Free Recipes by Elana Amsterdam (Ten Speed Press, 2013). Photos Credit: Leigh Beisch.

All the desserts in Paleo Cooking from Elana's Pantry are rated for sweetness. This recipe is rated High.

Full disclosure: One complimentary copy of this cookbook was provided for my review and one complimentary copy was provided for this giveaway—-both from Ten Speed Press. However, the opinions expressed in this review are explicitly my own. I (gfe) am providing the second giveaway copy.
Originally published June 25, 2013; updated May 25, 2023.