For affiliate links and as an Amazon Associate I earn from qualifying purchases.
I'd like to share several homemade gluten-free chocolate eclair recipes with you today for National Chocolate Éclair Day! Behold gluten-free Chocolate Eclairs in every form, and all are fantastic choices!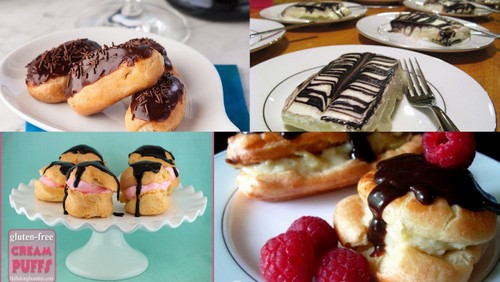 First, we have the Classic Gluten-Free Chocolate Éclair from Jenn Cuisine. You'll be re-living all the times you enjoyed decadent chocolate eclairs from the corner bakery when you bite into one of these pastries.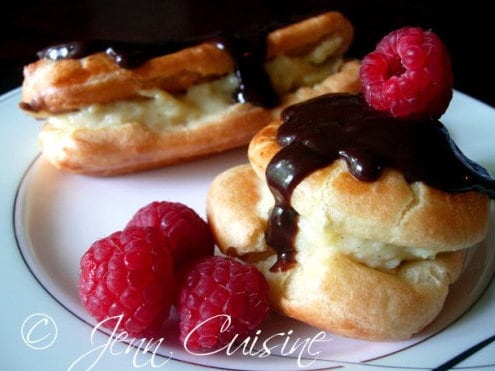 And what is an éclair really but an elongated cream puff? So Jeanine's (Faithfully Gluten Free) Cream Puffs—pretty in pink and chocolate—work for our Chocolate Éclair roundup, too.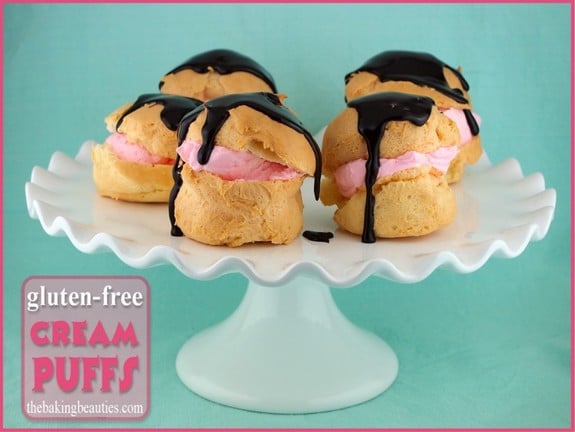 By the way, Jeanine also has a pie version of her cream puffs, Gluten-Free Cream Puff Pie, aka Eclair Pie.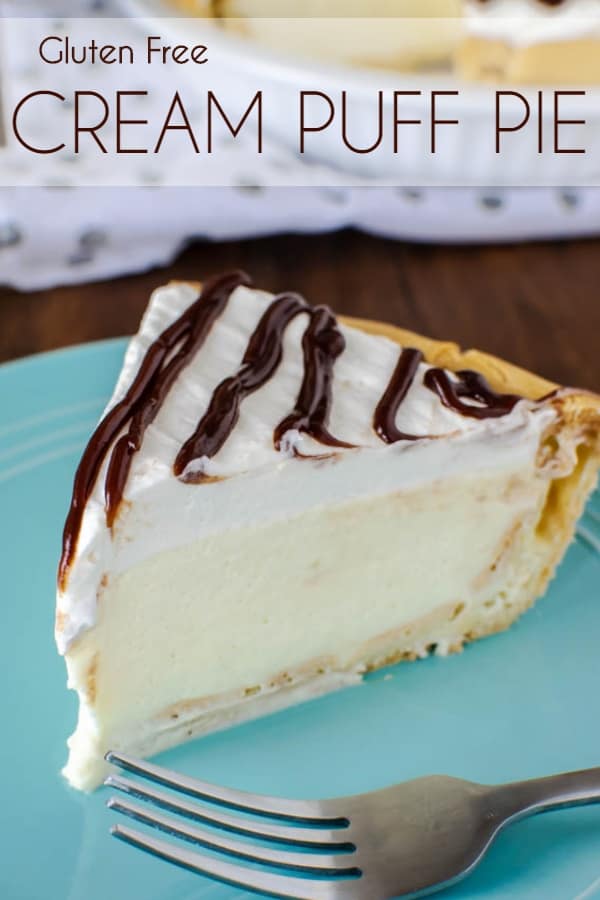 Along those lines, you should also check out my Elegant and Easy Gluten-Free Party Puffs here on gfe. Fill with whipped cream, pastry cream, or vanilla pudding (made with 1 1/2 cups milk instead of 2 cups of milk; French vanilla pudding filling is especially nice) and top with chocolate icing. It's that easy!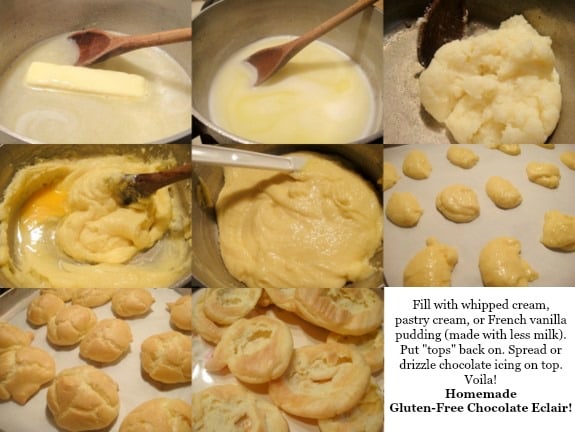 Reader Michelle made a dairy-free eclair version of my puffs. She even accidentally reduced the amount of butter (the dairy-free equivalent) and they still turned out lovely and delicious!
Brianna of Flippin' Delicious gives you the option of Gluten-Free Eclairs or Cream Puffs and gives you pro tips on successfully making both. Follow her advice!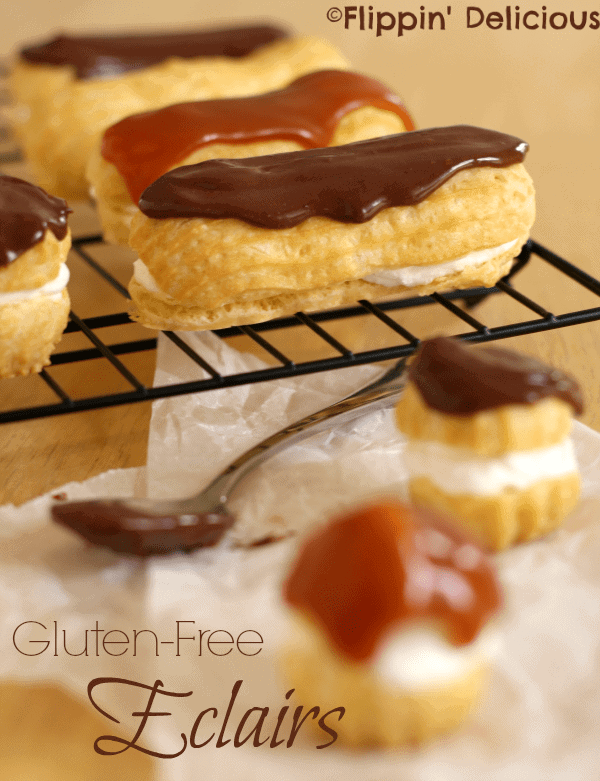 Gluten free and vegan? Here's a delightful recipe for Gluten-Free Vegan Mini Eclairs from Unconventional Baker.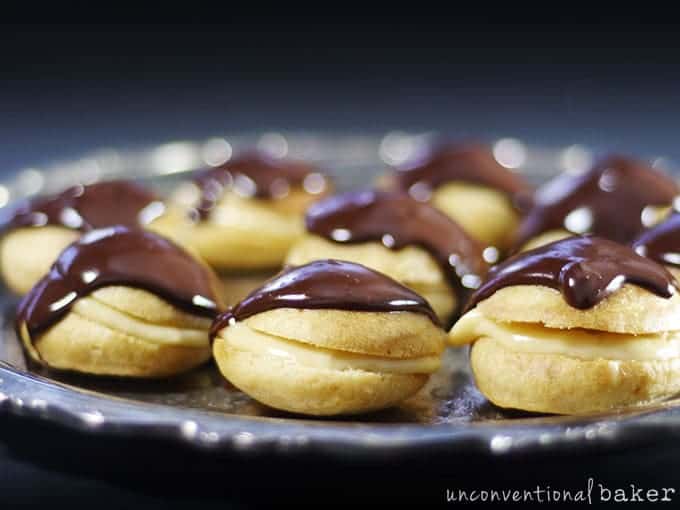 On the other end of the spectrum, so to speak, we have Paleo Chocolate Eclairs from The Paleo Mom.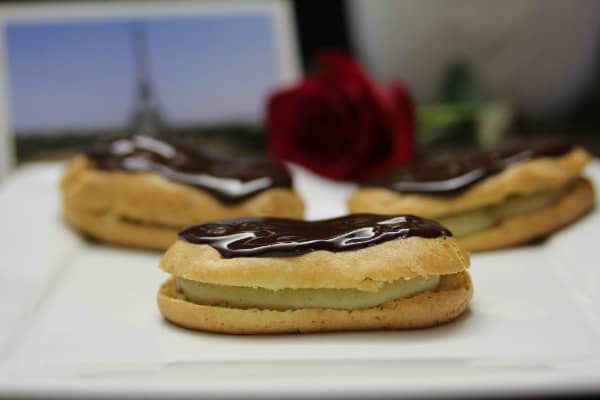 And finally, here are some Eclair Cake options … starting with this "just gluten free" beautiful and delicious Chocolate Éclair Cake from No Gluten, No Problem. Although this cake form of Chocolate Eclairs still has multiple steps because of the four layers, all are easy to make and the results are clearly elegant and divine!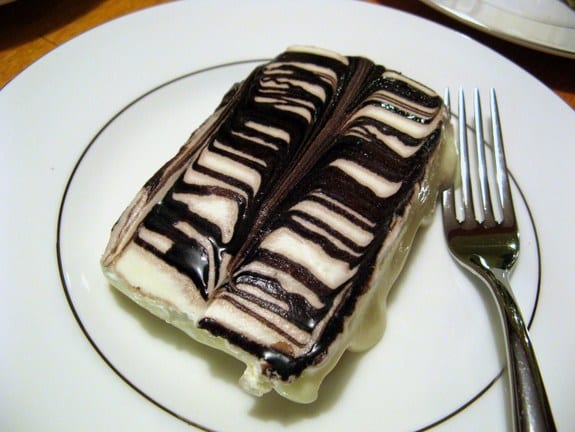 Plus, a Keto Chocolate Eclair Cake from All Day I Dream About Food. Carolyn always ensures that keto means not having to deprive yourself of your favorite recipes!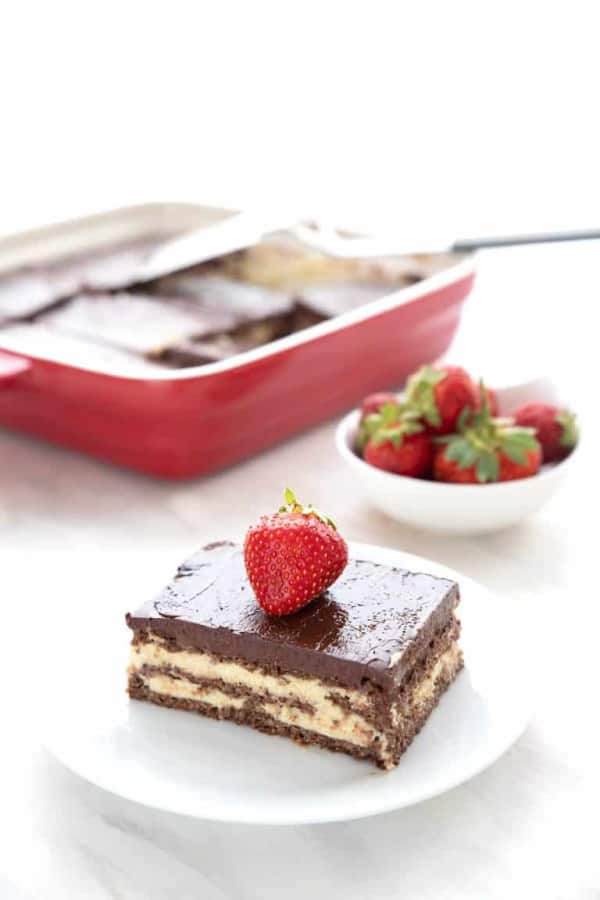 So there you have it! Seven fabulous homemade gluten-free chocolate eclair recipes and two chocolate eclair cake recipes! As is the case with most gfe recipe roundups, the most difficult part of all is deciding which one recipe to try first! I love that there are choices that work for all of you who are gluten free—even if you're vegan or paleo as well!
Originally published June 22, 2013; updated May 6, 2021.