For affiliate links and as an Amazon Associate I earn from qualifying purchases.
Today I'm reminding you all about a terrific bread, a gluten-free Paleo Bread recipe that's been sort of a semi-hidden gem right here on gfe.
This Paleo Bread was included in my dear friend Elana Amsterdam's (Elana's Pantry) latest cookbook, Paleo Cooking from Elana's Pantry. I originally shared this bread at the same time I shared another recipe from Elana's cookbook.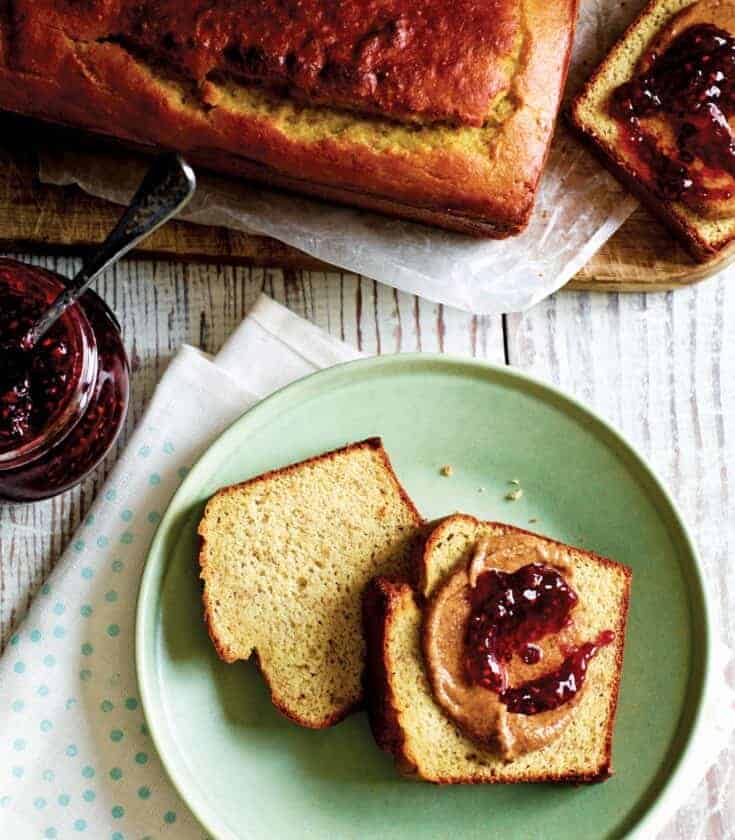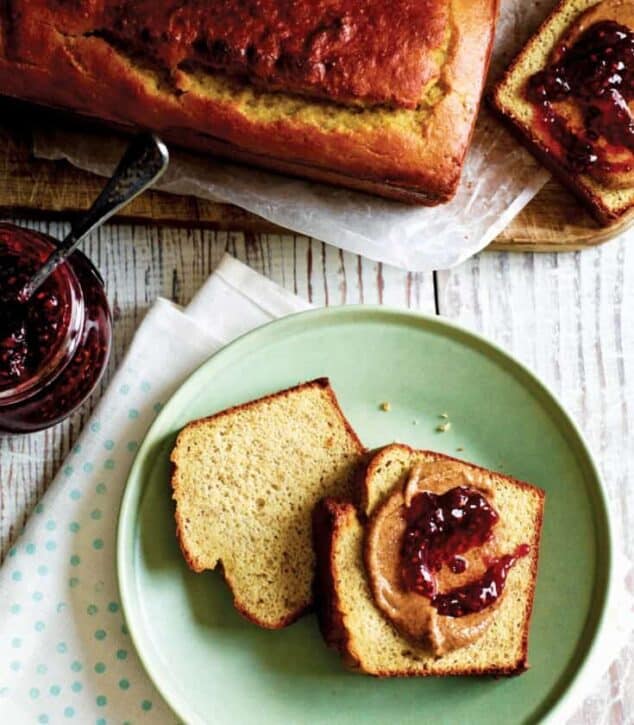 There are so many reasons that you should consider getting Paleo Cooking from Elana's Pantry by Elana. If it's not already on your shelf of course. Two of the reasons are this Paleo Bread recipe that I'm sharing today—thanks to Elana and Ten Speed Press—and the aforementioned recipe, Flourless Gluten-Free Brownies (Nut-Free) (swoon).
Other reasons include the remainder of the nearly 100 recipes in this cookbook and Elana's many years of experience eating paleo and developing totally delicious grain-free, dairy-free, and refined sugar-free recipes.
Elana's Paleo Bread is excellent. At the time when I first shared it, I'd already made it three times. It made all of us in my gfe family quite happy.
I've made it many more times since then and each time, I am newly surprised at how good it is! It's super simple to make, too. For a recipe for gluten-free bread, particularly grain-free bread, that is saying a lot!
I also love the fact that this bread is yeast free and gum free.
As you can see, you can enjoy this Paleo Bread the same way you would any other gluten-free bread. Top it with your favorites (e.g., peanut butter/sunflower seed butter/nut butter; jam; or butter), toast it, use it for sandwiches, and more.
Paleo Bread Recipe from Paleo Cooking from Elana's Pantry
Yield: One loaf, 12 slices
Paleo Bread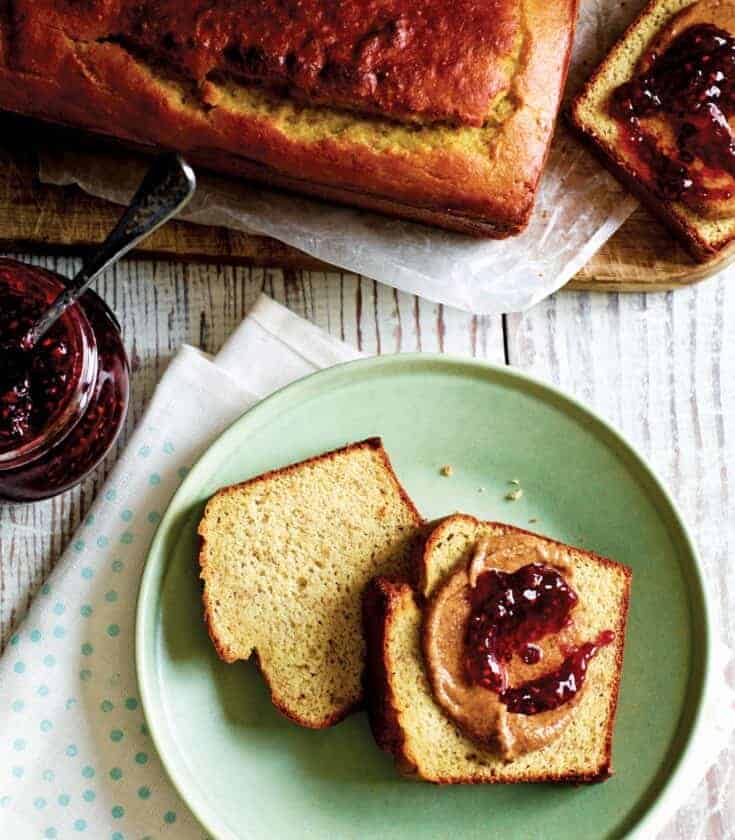 Whether you eat grain free, paleo or not, this is a gluten-free bread recipe that you'll want to make again and again!

Prep Time 10 minutes

Cook Time 35 minutes

Inactive Time 1 hour

Total Time 1 hour 45 minutes
Ingredients
2 cups blanched almond flour
1/4 cup golden flax meal
2 tablespoons coconut flour
1/2 teaspoon baking soda
1/4 teaspoon sea salt
5 large eggs
1 tablespoon coconut oil, liquefied
1 tablespoon honey
1 tablespoon apple cider vinegar
Instructions
Preheat the oven to 350°F. Grease a 7 by 3-inch loaf pan with coconut oil.
In a food processor, pulse together the almond flour, flax meal, coconut flour, baking soda, and salt. Add the eggs, coconut oil, honey, and vinegar and pulse until thoroughly combined.
Scoop the batter into the prepared loaf pan and bake for 35 to 45 minutes, until a knife inserted into the center of the loaf comes out clean. Let the bread cool in the pan for 1 hour, then serve.
Notes
Reprinted with permission from Paleo Cooking from Elana's Pantry: Gluten-Free, Grain-Free, Dairy-Free Recipes by Elana Amsterdam (Ten Speed Press, 2013). Photos Credit: Leigh Beisch.

Full disclosure: One complimentary copy of this cookbook was provided for my review and one complimentary copy was provided for a gfe giveaway—both from Ten Speed Press.
Originally published June 25, 2013; updated April 15, 2023.