For affiliate links and as an Amazon Associate I earn from qualifying purchases.
I've been through my first day, my first week, my first month, my first Easter, my first Mother's Day, my first Father's Day, my first birthday, our first anniversary, my first summer, our first camping trip, and the first six months.
So many of the firsts that I will go through without Mr. GFE, Boyd Early Braden III. Aka my "Smokey." Smokey was the nickname his parents gave him at birth because being "the third" and coming from a family where everyone has nicknames, he needed one. He had gray eyes at the time so his dad called him "Smokey" and it stuck.
Yes, I lost my husband—the absolute love of my life, the light of my life—and Son lost his father, in March.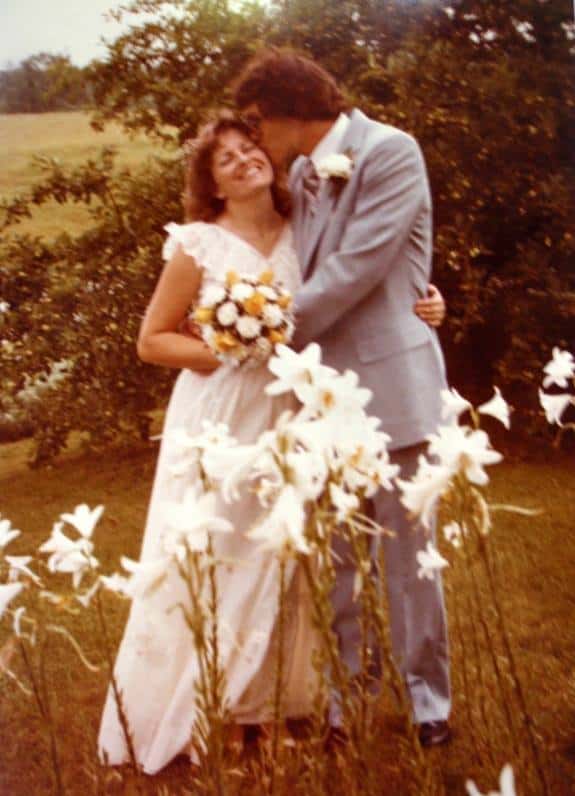 I've not been ready to write about the loss of Mr. GFE until now. And I'm not sure that I'm really ready now. However, I need to share this post so I can continue moving forward—in general, and on gfe.
This post is admittedly the most difficult one that I've ever written. Even more difficult to write than the one I did when I lost my dad and at the time, I thought that one was the most challenging that I had ever had to write.
And I have come to realize that no matter how long I work on this post; I will never be satisfied with it.
All the words—so very many words—have been swirling around in my head since Mr. GFE's passing in March. Yet there are not enough words and not exactly the right words. And there never will be.
How can you possibly capture a whole person—especially your partner for life—in mere words? Or at least the number of words that one might use in a simple blog post. Or a complicated blog post for that matter.
Some write whole books about their loved ones after they die. Biographies get written of famous people. Numerous biographies of the same individuals in most cases and award-winning biographies in some instances. And most will say—and they're completely right, of course—that those biographies still fall short of capturing that person's life.
Nor will there ever be exactly the right photos to capture of a loved one. We make our best efforts at sharing the most appropriate words and photos but it is the folks who actually got to know our lost loved one who best understand what we have lost. Anyone who experiences the loss of a life partner has to know what I mean.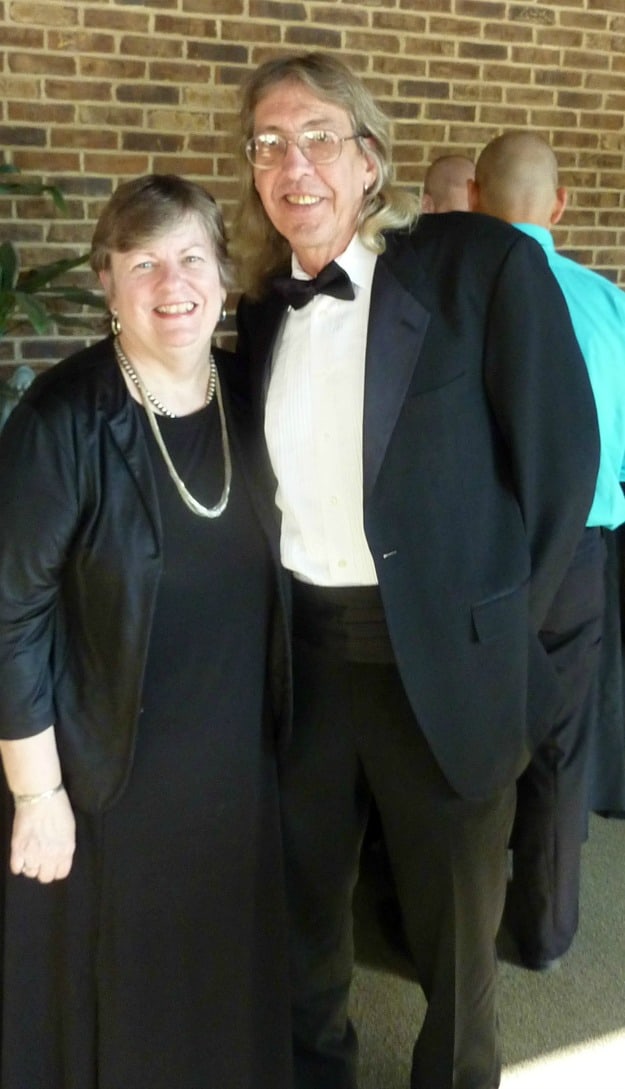 Even deciding on a single photo to accompany a loved one's obituary is tough. Mr. GFE always looked very fine in a suit but we wanted to choose a photo that captured more of who he was all the time, not just on special occasions.
The photo below from his scuba diving trip to the Maldives was the best fit. It shows him happy and smiling in one of his most cherished environments—in the sun and on the water surrounded by sea life.
The rolled-up bandana tied around his head became a signature look for him but its purpose was primarily functional. He donned a bandana whenever he needed to keep his hair out of his face—for both work and play.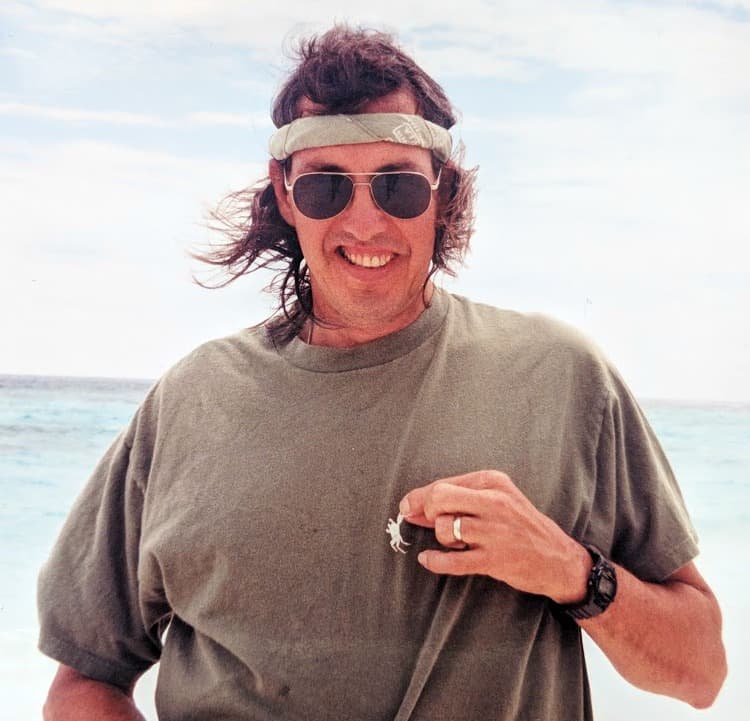 Many of you reading may actually be shocked to learn that Mr. GFE has passed away although I briefly shared this still fairly unbelievable information on Facebook and Twitter shortly after his death.
After months of thinking about sharing my loss here with you, I have decided not to even attempt very much along these lines. I can't begin to put into words what Mr. GFE meant to me or how I feel today.
We shared so very much for so many years. I will continue to hold much of what I feel close to my heart. It does not all need to be shared.
And truth be told, those of you who have been reading for a long time have shared in our adventures with Mr. GFE simply by being readers. You've heard so much of our history as a couple, been with us on many of our adventures (scuba diving/snorkeling trips, motorcycle excursions, camping trips, everyday outings, and more), sat in on our holiday meals with family, and even listened in on our silly and funny conversations at times.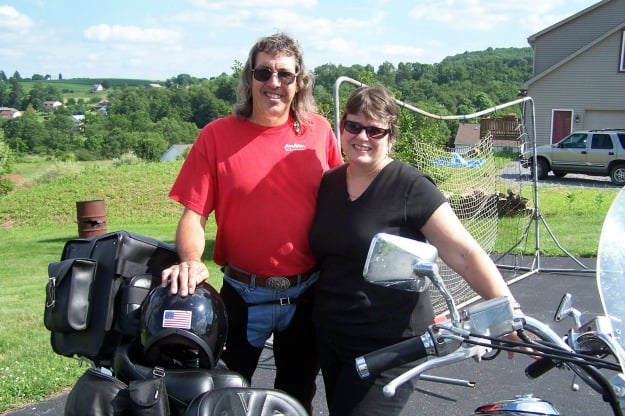 I will let others do most of the additional sharing about Smokey as the words that friends and family shared about him with us right before and after his death have been on almost constant replay in my head during the last six months.
Words that they shared when speaking to us in person, words they shared in tributes online, words they shared at his memorial service, and words they shared in the many, many cards and other messages we have received. And words that are being shared with me still today when I run into those who are also still feeling the loss of Mr. GFE.
Note that this post is extremely long and there's quite a bit of repetition. Although I'm sharing it with you all, in many ways, I'm really writing this post for myself. For this moment in time and for in the future.
I'm sure there will be days when I'll want to—in fact, need to—remember tributes paid to him by the folks who loved him most and others who may have had little interactions with him but still walked away affected by his words and actions—touched in some way and different than they were before they met him.
"He was a remarkable person. The world is a poorer place now that this wonderful person is gone." ~ "He was a great man." ~ "Smokey was a wonderful guy." ~ "Gentle. Kind. An old soul. A gentleman." ~ "And like everyone on these postings, each time I have seen him over the last 46 years he was friendly, giving a warm hug. An amazingly warm and giving man. The world would be a better place is there were more Smokey Bradens in it." ~ "He was definitely a gentle giant. Very easy to talk to and he loved life." ~ "Smokey's spirit is indelible in our hearts and souls. He was an awesome man, kind and generous and fun!" ~ "He was a fun friendly guy when we were growing up in King George as the "Oakland Quartet" kids and I remember loving his stories of ghosts at Litchfield. He was so big-hearted and cheerful." ~ "Awesome. Generous. Fun. Cool. An amazingly warm and giving man. He made everything fun and easier." ~ "A remarkable person. a great man. A wonderful guy. ~ "One of the nicest people I ever met. So kind to everyone. ~ "I will remember Smokey as a very special dive buddy."
"A sweet and caring neighbor. Precious friend. I will always cherish the memories we had as children growing up in the "country." They are priceless." ~ "I was a counselor with Smokey at Peaks of Otter Mountaineering Camp in the early 70s. I have met few persons in my life that have the zest for life and the vibrant personality which Smokey possesses. The Peaks will always be a campfire in my heart and Smokey you will always have a seat around that campfire."
"Of all the inspectors and building officials I have dealt with over the last 30-plus years of building in 5 local counties, Smokey was the most efficient, effective, direct, most honest, and friendliest of the bunch. I can't deny any of or improve on the tributes here, and will simply say well done." ~ "Smokey was always there with a friendly smile and a helping hand. I enjoyed hearing stories of his travels and adventures. He was truly a man who lived life to the fullest." ~ "You were a big man on campus. Not just in size but in character and heart. The women liked you (probably that Virginia country boy charm) and the guys respected you. We liked each other right away. … We got lucky woman wise! I found Angela and you found Shirley. It could have been skill. We know a good thing when we see it. You have done a lot of good in this life. Done a lot of good jobs. Applied yourself. Got a family. … I could see us traveling some later in life. That reminds me of that ole saying, "If you want to see God laugh, just tell him your plan." You have made life better cause you are in it. I love ya and am so sad you are sick. I'm wishing you peace and comfort."
"Smokey and I had some fun times, both work and play. I'll always remember that smile of his, his energy and zest for life. Wherever I lived, Smokey and Shirley would find me and visit my family. GIVING. UNSELFISH. Everyone Smokey met was embraced as a long lost friend. We all had value to him; he could make us feel special. He had an easy way about him that disguised a lot of hard work." ~ "We met many years ago and he made work so much more fun. He was always happy and smiling. He will be missed."
"Smokey's personality was always big as life. His laugh would always light up the room." ~ "I fondly remember Smokey's generous spirit, sense of humor, enthusiasm for life, love of nature, and easy-going friendship." ~ "So friendly, such a good man, he will be greatly missed." ~ "Seeing him over the years was always an enjoyable meeting. Always smiling and enjoying life in whatever came around. You were a help to many and left a great mark here on earth." ~ "He was a very soft-spoken man and his love of dogs showed through his kind demeanor."
"There is a great disturbance in the force. The world has lost truly an amazing man, husband, father …. friend. Smokey was by far the kindest person I had ever met. With his warm heart and big ole smile, he always made people feel welcome. I will greatly miss our morning conversations, get-togethers at the meeting hall and discussions about bees, diving, traveling and life. The world needs a million more Smokeys in it. We may have lost a great man, but heaven has gained an incredible soul." ~ "I'm sure there were many collies and other dogs waiting at the gate to welcome Smokey in. He was a great friend to the collies in rescue and helped many on their way to their forever homes. A special friend has gone home."
"A chance meeting with him almost 20 years ago and friends ever since. Always a gentleman. Great sense of humor. He will be greatly missed." ~ "A wonderful soul!! He had a contagious smile and was always telling stories!!! We will miss him telling them. No one could tell a story like Smokey!!!!" ~ "One of the kindest, gentlest souls I've ever known. I will miss you my friend." ~ "Shocked and saddened. Great guy, old friend." ~ "Thank you, Smokey, for being my friend. It was so incredible to work with you for the 25 years of time we shared together at Birchwood and better that we were good friends on top of it. I loved your love of life and your excitement to live it to the fullest. I'm going to miss you, brother!!"
"I am going to miss you so much. We had many years of friendship together and even met up at a concert in NC just to meet several years ago and spend the weekend with friends and co-workers. It was a blast and you made it more fun by being there. We had just talked about this and had laughs about it again. You keep a watch on us because you are an angel." ~ "I have such great memories of our times at the Courthouse, motorcycle rides at lunchtime, parties that he and Shirley would host, and seeing him out and about over the years. What a gentle, old soul he was … King George has lost one of its originals. Rest well, old friend."
"I am so shocked to hear and deeply saddened about Smokey's passing … I have known Smokey since our high school days. We would run into each other occasionally around the county and no matter where we were, he would always flash that great big smile of his that would light up the whole place and give me the kind of hug that made a person feel special. I will always remember our school days because he was such a happy and fun friend." ~ "A dear and special friend." ~ "A rare soul that loved everyone he met and everyone that met him loved him … me being one of them. Move on my friend. We all love you. Thanks for the blessing of your friendship."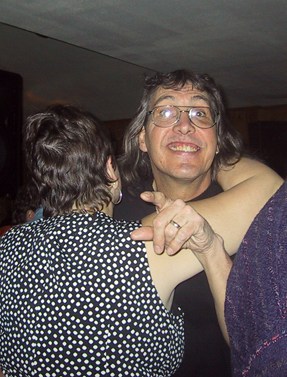 "Smokey and I first met in college over 40 years ago. He was a great, genuine guy!" ~ "Smokey was one of a kind in the very best way. Once you met him you would never forget him. He was so full of life and love and had the greatest smile." ~ "Always made me feel at home and had a smile when I would drop by. He was the first I talked with. He was a friend most of all." ~ "I was so shocked and saddened to hear of Smokey's passing. I'm so glad I got to see him in January … Smokey was a special guy to my family."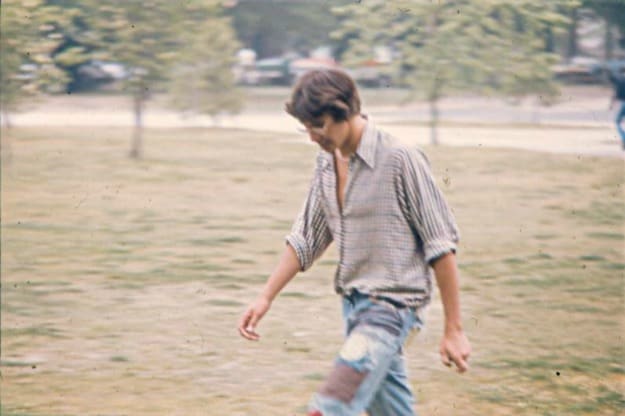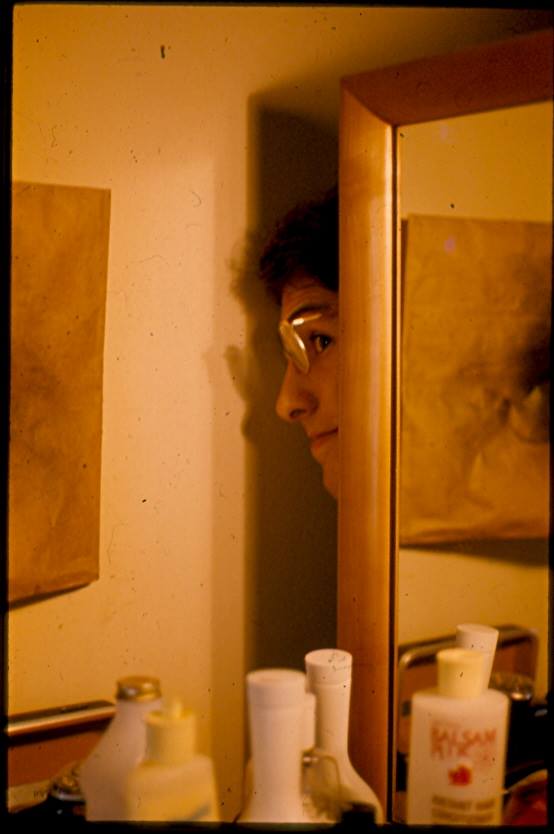 "I met Smokey in Cozumel in 2001 and we have been great friends since. We probably had 150 dives together on various trips and he was a kind and gentle soul. I will miss my great friend." ~ "We worked together at Port Royal when he was the Building Official there. A great friend and colleague. He was always laid back and smiling. He loved life and his family." ~ "He was a kind and gentle soul." ~ "He was a lover of life and his family." ~ "I never had the chance to meet Smokey but my husband did and thought the world of him. He just mentioned him this week."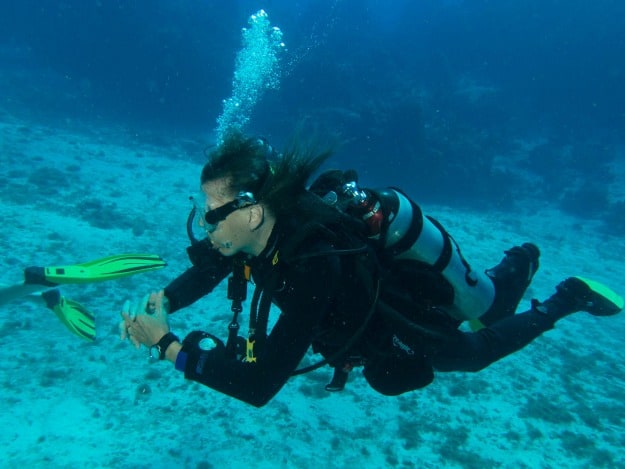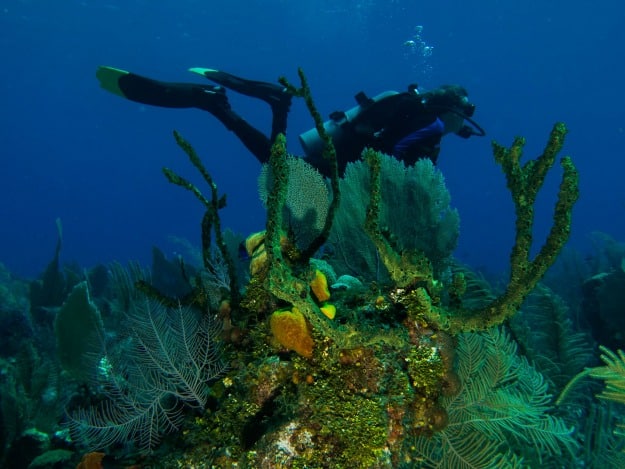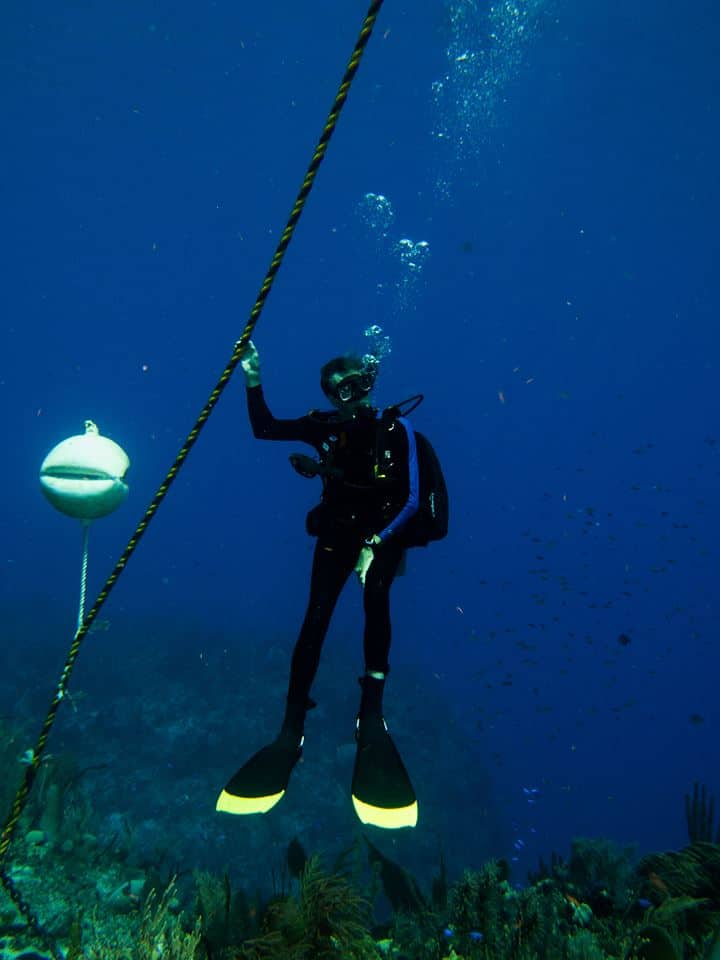 "A kind-hearted soul with a heart of gold who knew how to have fun and enjoy life–and heartily share his enjoyment with others. He always made people feel welcome and accepted." ~ "You were an awesome, kind and gentle man. You will be missed by many people. You always had a wonderful smile and a great spirit when talking with people. My heart goes out to Shirley and Bo, he loved you both dearly." ~ "Shirley and Bo, how blessed you are to have such a wonderful man as your Smokey. He was such a wonderful, gentle spirit." ~ "RIP Smokey – you were a good friend to everyone who ever knew you. You will be missed." ~ "I have known Smokey at Birchwood for more than 12 years. He never let anyone go through the warehouse whether they needed help or not without a kind word or a big smile. You will be missed." ~ "RIP Smokey. Glad I had the opportunity to know you and your family." ~ "Smokey, you were a very special person. I immensely enjoyed working with you. You will be missed."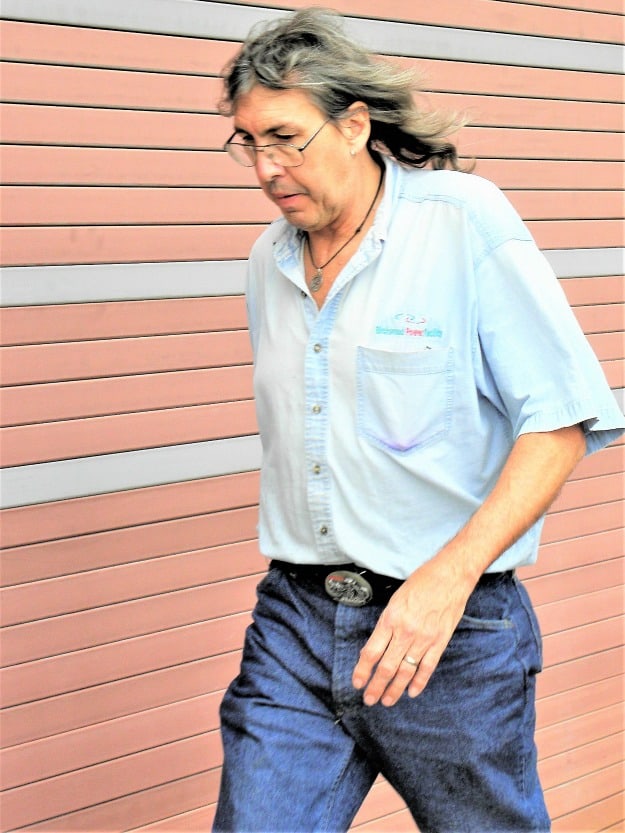 "Smokey Braden was one of the gentlest spirits that ever walked this earth. He will be deeply missed. Sincerest condolences to Shirley and Bo at your loss. You now have a very special guardian angel watching over you." ~ "R.I.P. Smokey! Your kindness and compassion towards others were greatly appreciated by so many during your time here with us on earth and it will truly be missed by so many people! I know you will be an amazing angel watching over Shirley and Bo until you are able to be together again one day! Rest easy my friend until we meet again!" ~ 'My dear Smokey, thanks for being one of those kind and special people I met in life. Rest easy friend." ~ "RIP old friend! I'll always remember your friendly spirit and joy for life!"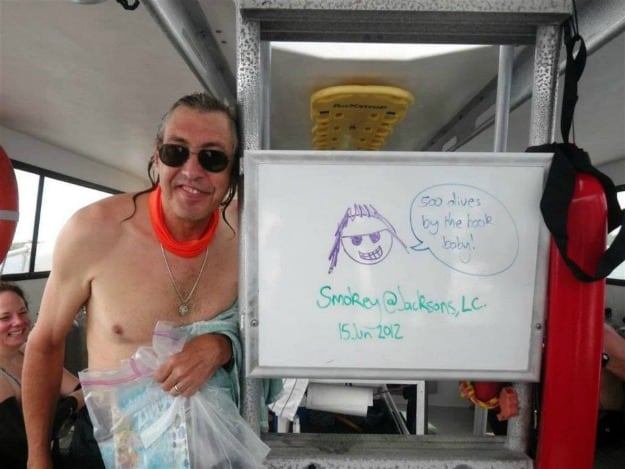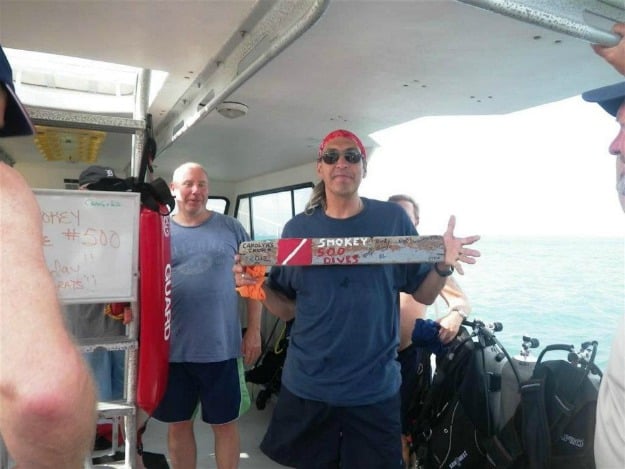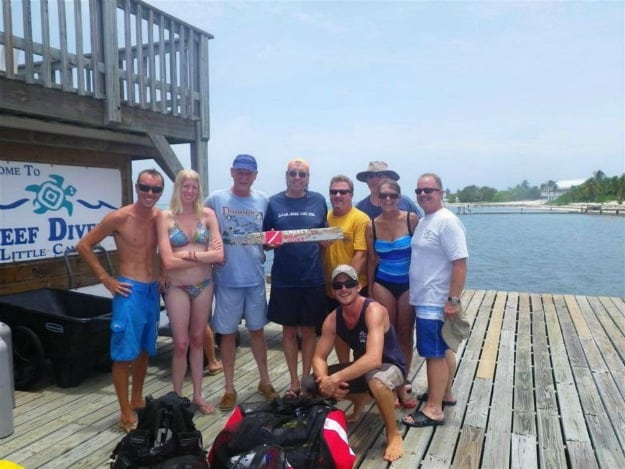 "He inspired me every day." ~ "He was a genuine, kind person who will be missed greatly." ~ "Smokey was such an amazing person. He always had a kind word to say or a funny story to share and welcomed anyone with open arms. He is deeply missed." ~ "He will be greatly missed in this community."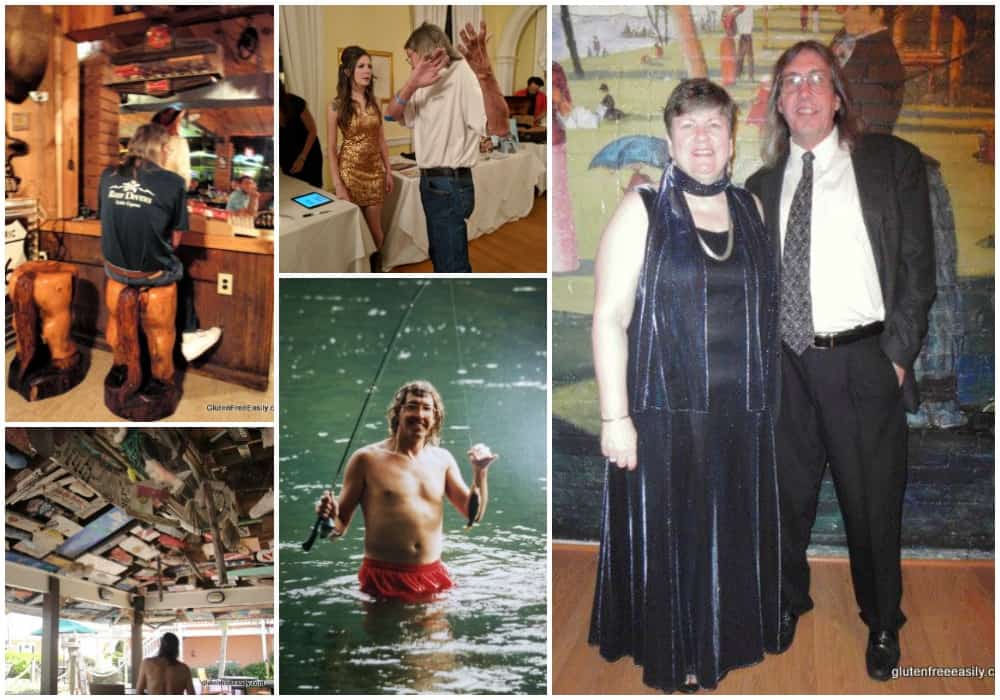 "I was thinking of my own few memories of Smokey. I remember sitting with him, looking at the photos of his scuba diving. He spoke with such passion about his hobby and such assuredness that I could do it! Or, if not, that I would surely love snorkeling, looking at pretty fish. I remember how his tone changed when he spoke to you, a little bit softer and sweeter, and he called you "Pearlie"; he'd sort of tuck his chin down a bit and turn his head, smiling even with his eyes. And once, when I expressed a little concern that we'd be leaving him alone for dinner, he grinned and said he'd be happy to visit the diner in town. He said he loved eating there, and that they knew him there, too. I can still see him standing outside among the leaves in front of the garage, turning around and smiling. I always see him smiling. He made me feel welcome and warm in your shared home even though he had never once met me, had not really known a thing about me, except for whatever you'd told him. To me, he had an inherent sweetness, a rather courtly, shy gentlemanliness that was endearing and kind."
"He was one of the best, no doubt. He is going to be missed by many." ~ "My heart is breaking for you and Bo. Smokey was loved by all." ~ "Smokey was the best—I wish we had had more than one visit—but Joe and I are so thankful to have met him with you." ~ "He was an amazing man who gave of himself wholeheartedly and always had a smile for everyone." ~ "Smokey was one-in-a-million, Shirley. So very sad for you and Bo, and everyone lucky enough to have known him. I remember the time he told a story about enjoying life's small pleasures, turning to a friend and declaring "We live like kings!" We use that line now and always think of Smokey's gratitude and joyful heart when we say it." ~ "Ohhh how Smokey could tell a story." ~ "Heartbroken." ~ "Our hearts are shattered."
"The first words Smokey ever spoke to me, "Here, let me get that," reaching for my suitcase. We were friends before we made it to your front door. Of course, I should have known only such a kind soul would be your fella. Never have I seen two people share such a love for each other. And at the same time so many laughs, so much pure joy." ~ "He was a gentle kind man." ~ "My words exactly. A gentle kind man." ~ "Smokey's kindness was amazing." ~ "He was truly a one of a kind good old boy who would do anything for anyone! He was a true gentleman!" ~ "I too met Smokey with him offering help. Such a wonderful man and so much love between the two of you."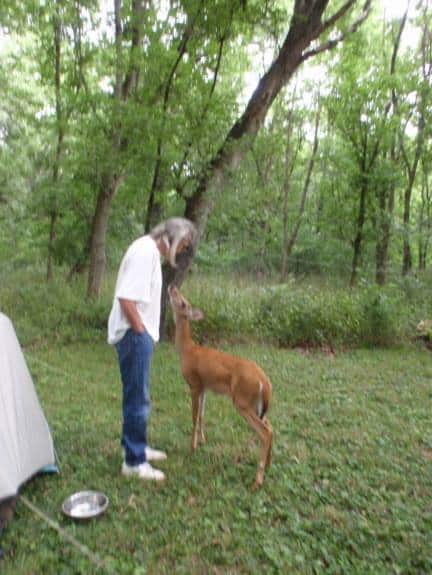 "Smart, kind, funny and talented as hell … that's how I'll remember Smokey. He will be missed by so many." ~ "Oh Shirley, all our hearts are breaking. I keep thinking of the time that you and Smoke surprised us at the flamingo party. I saw a couple coming through the gate and couldn't figure out who it was…then I recognized Smokey's walk, a strut only he had." ~ "He was a very kind and sweet man. You two were inseparable." ~ "Please know how much we loved Smokey. He was always so kind and caring to everyone. I always admired that in him. 🙂 There's no way one could not like him." ~ "Learning things about nature from Smokey will forever be one of my greatest memories."
"We graduated together. He was always the life of the party. His infectious humanity will be sorely missed. Our next class reunion will NOT be the same." ~ "Smokey was a very hard worker. Always willing to lend a hand. I was blessed to have time with him. He loved doing my hardwood floors. He was working a hummingbird floor for me." ~ "We saw Smokey a few weeks ago. I got my big hug and he was offering to come cut wood for us. He was a very special person and he will be deeply missed by all." ~
"Smokey will always be one of my favorite relatives. He was always fun to be around due to his kindness, sense of adventure, big smile, and unique personality." ~ "He was so very loved and popular. We will think of him often and miss him terribly." ~ "It's unnecessary to tell people who knew him that Smokey was a good and kind-hearted, giving person. He genuinely thrived on helping others—I think doing good for others fed his soul—it came so easily for him. Now I'm not saying he was a saint; he was human, like all of us. But Smokey's character and conduct set an example for everyone he met. We are richer for his presence in the world."
"We were so sorry to hear of Smokey's passing. His cheery wave, smiling hello, and the tales of his adventures will be missed." ~ "He will be sorely missed in our community." ~ "Your Smokey was such an amazing man." ~ "Smokey was 1 in a million. He will never be forgotten. He meant so much to us." ~ "So sorry to hear of Smokey's passing. He was such a vital fun-loving guy, a real people person who will be missed." ~ "I didn't know Smokey well but he was clearly a kind and loving man. You were blessed to have him." ~ "His kindness and humor will be things I always remember." ~ "Smokey was such a great guy … generous, kind, intelligent, interesting and SO funny! We would talk about his many trips, adventures, our dogs, and of course, "Pearl" and Bo. He would beam when talking about you and was just happy."
"Our hearts are broken as we mourn the loss of Smokey in our midst. He was a source of positivity, warmth and genuine friendship—something one doesn't often find in one person." ~ "Smokey always had a smile and a kind word for everyone." ~ "We are so thankful to have known Smokey and are so grateful that our paths crossed years ago. Smokey loved life and everyone he met!" ~ "He was such a nice guy and one of the most interesting people I have ever met. I loved hearing of the places you two went and the concerts you attended. He was truly a gentleman and I so honored to be a small part of his "big life."
"Remembering Smokey as such a special person. He was a friend with such a warm personality. All of his family can be so proud that he was, and will always be, a huge part of their hearts." ~ "His hospitality, warmth, and easy nature were so refreshing." ~ "I played handbells with Smokey for 10 years and he was such a special part of our group. He was an old-fashioned courtly gentleman in all his dealings. He single-handedly set up the room for practice every week. What a huge service to the rest of us! We could always rely on him to play those big bass bells perfectly. I will always remember Smokey fondly."
And those who spoke at his memorial service gave us more words and memories to cherish. One of his friends of decades, Dowell—one of his closest from college—shared what another of their college buddies Warren had said.
"He knew how to love people best."
It brings Son and me comfort to know that so many knew him for the fine and special person he was. You'll note how many used the same words—or almost the same words—to describe him. Again, their words capture him well.
Can you take all those words and "see" a person? my husband? Perhaps not, but you will get some feeling for the phenomenal person he was.
The hardest part of losing Smokey by far is no longer being able to talk to him. To be able to share something with him. To delight in the interesting things in life, the joys of life.
I continue to see new happenings in our community or read something of interest and think how much Smokey would enjoy hearing about it, how we'd both marvel at these new tidbits of information. Those are my loneliest moments, knowing that I can no longer share them with him. On some level I still do, of course, but it's simply not the same.
Every day from home, I'd send him an email to him at his workplace with the subject line, "Articles." In the email, I'd share the latest links for news bits that I knew he'd enjoy reading. Like our conversations, these emails covered a wide range of topics (archaeology, nature, geology, history, etc.).
We'd often talk about the articles of the day that we found most intriguing later in the evening. After decades together, Smokey was constantly surprising me with his depth of knowledge and interest in so many subjects.
By the Numbers
3. 21. 5. 36. 37. 42.
3. 21. 3 weeks. 21 days. How long Son and I had to say goodbye to Mr. GFE. He had even fewer days to say goodbye to us because he couldn't really communicate with us the last several days.
And Son got to spend a sum total of exactly 5 days with him, at his side in person, after learning of his diagnosis. A brutal reality.
Admittedly, by the numbers, this all sounds pretty melodramatic. And honestly, at times, it has felt pretty melodramatic. And surreal. And it still does today.
A dear friend told me one has to experience something akin to post traumatic stress syndrome after losing one's husband–or one's father, in Son's case–so quickly.
I agree with her. Yet I know so many who have lost loved ones literally in an instant. I, myself, have lost people I cared for in an instant.
So, every time I think about the sum of our experience with Mr. GFE, I have to come back to being so very grateful for the time we had together. The incredible life that the three of us shared.
Cancer is the worst. Anyone who has lost a loved one to cancer knows that's the understatement of a lifetime—or the understatement of forever you might say.
Mr. GFE died of lung cancer that had metastasized to both his brain and liver. Yes, he had smoked cigarettes during college and stopped shortly afterward. Both his parents died from lung cancer. His father had smoked for many years before quitting and his mother never smoked.
I state these details because after you say that your loved one died of lung cancer, the very first thing the other person says is "did they smoke?" People are always looking for a "reason," something or someone to blame it seems, but that question feels like a punch in the gut every time. (As does the statement "everything happens for a reason.")
And whether it's due to cancer or some other illness, I've come to the conclusion that there is no "good" way to lose a loved one. And no good age for them to leave us and no good time of year or good time in one's own life to lose them either. It all is ridiculously hard and hurts beyond measure.
36. The number of years we'd been married.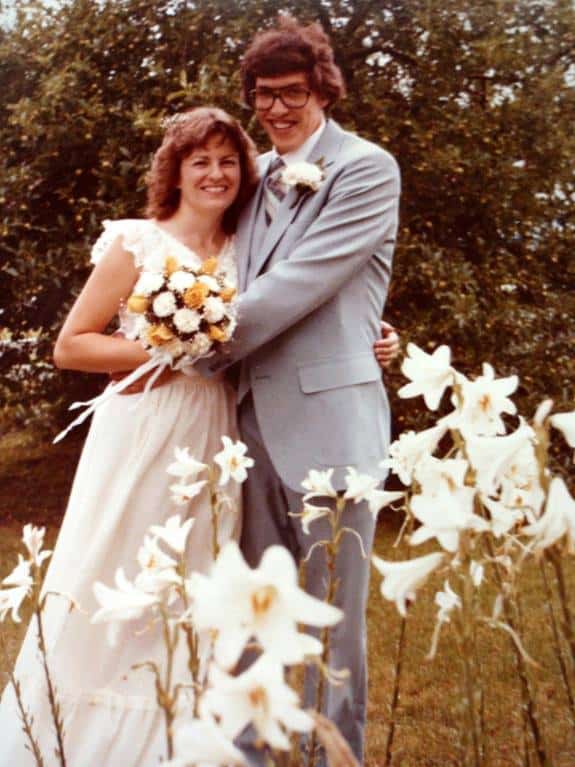 37. June should have been our 37th wedding anniversary.
42. We dated for 5 ½ years before marrying. Our first date was in March so we'd already hit 42 years together. A lifetime in so many ways but yet still not enough. Never ever enough.
How are Son and I doing? We are doing well because we continue to be celebrating as much as we are grieving. Celebrating that we had such an incredible life with Mr. GFE.
Celebrating that we had such lovely holidays and so much time together at the end of last year.
We are especially grateful that all of us had time together in Brooklyn (and Manhattan) between this past Christmas and New Year's. Those were such special days—full of absolute happiness—and we'll treasure them forever.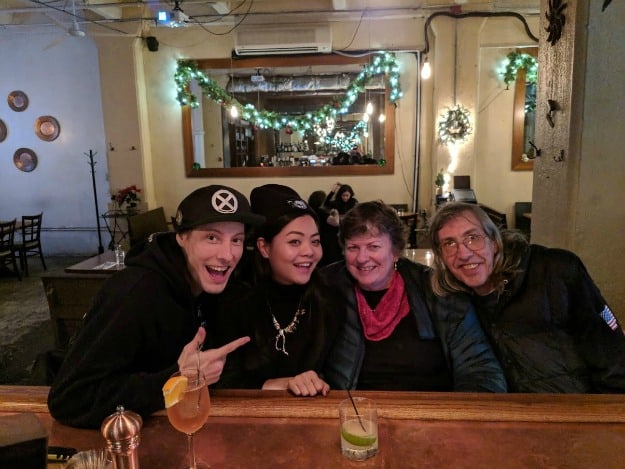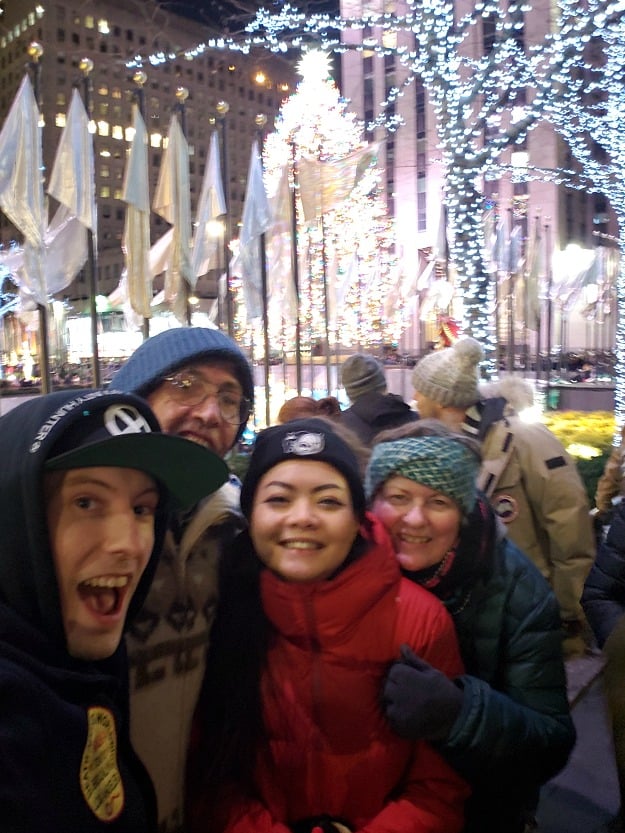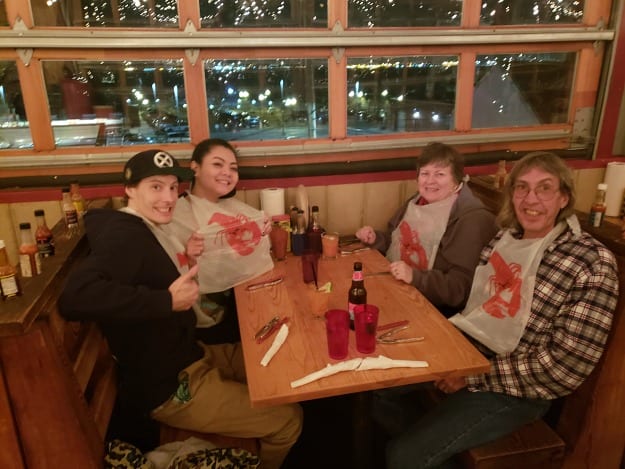 Everyone who loved Mr. GFE actually shared an incredible life with him to some degree. His life was well lived. He loved others well and he was well loved in return. Understatement.
Had I ever doubted that in the past, those doubts would have definitely been cast aside with the shock and heartbreak that was expressed and the outpouring of love from those closest to us when Smokey first got ill and the continued love from them (and so many others from afar) after he passed.
Cousin Tom echoed the reality of Smokey and how so many felt about him when he spoke at the memorial service—without written words but simply from the heart. He shared stories that captured the essence of who Smokey was from childhood to adulthood and he spoke this simple truth:
"We gather on this day to celebrate the life of Smokey.

For Smokey was life!

He embraced life!

He exuded life!"
Smokey truly was life. That's why going on without him means a very, very different life for those of us who go on without him.
Tom also shared a story that I didn't remember hearing before. On school picture day one year, Smokey had shown up in a shirt and tie. A classmate friend of his had forgotten that it was picture day. In the school yearbook for that year, you can see Smokey wearing his shirt and tie and a few rows down, his friend wearing the same shirt and tie.
He literally gave his friend the shirt off this back. That was Smokey. Always, always giving and helping others out. And absolutely thrilled to do so.
After the memorial service during which Son gave a powerful and moving eulogy for his dad (one that will forever awe me and make me proud), Son told me:
"I've never had so many grown men come up to me talking about love. They all told me how very much they loved my dad."
As he has said to me many times since, it's comforting to know that so many truly loved our Smokey.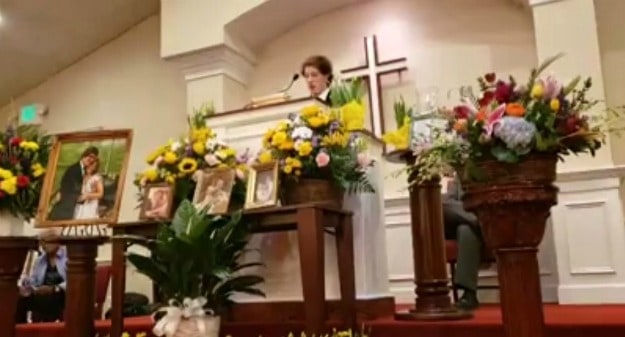 Mr. GFE was one of the best. A good man, a good husband, and a good father. And a good friend to so many, here at home and across the globe. As Son says, he was "imperfectly perfect."
Son and I still have our emotional moments and even emotional days. We are still running into people who don't know that Mr. GFE has passed as everything transpired so quickly. Plus, not that many read the newspaper these days (even online) so his obituary was missed by some who knew him. Therefore, we find ourselves having to continue to break the sad news to folks. I'm not going to lie; that is still a heartbreaking thing to do.
In our saddest moments, it's challenging to focus on all we had and not think about what we won't have, what we won't get to do together, in the future. The big things and the little things. Yet the saying that life is for the living is true so we "go on" and forge new paths each and every day.
Mr. GFE was so very supportive of my gfe mission. Therefore, I will continue on as long as readers tell me that I'm helping them. I am ready to ease back into sharing with you all. Sharing recipes, news, and other important discussions to help us all live gluten free easily.
Life here at gfe will definitely be different to some degree without Mr. GFE here as part of my own stories and to no longer be my main taste tester for recipes, but I think things here at gfe will be okay. I truly still have so much to share with you all. Thank you for being here.
Originally published September 23, 2019; updated November 18, 2019.