For affiliate links and as an Amazon Associate I earn from qualifying purchases.
When:  Tuesday, October 19, 6:00 pm
Where: Shirley's Home in King George, VA 
(Note: Please email Shirley for directions if you are local and plan to attend.)
What:  This is our regular monthly meeting. We'll begin with our shared gluten-free meal (many items will be dairy free, refined sugar free, etc.).  It will be a potluck per usual, but because our speaker is an herbalist, let's try to use herbs in our dishes!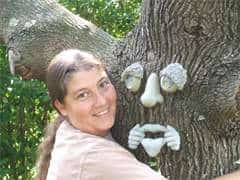 Who: JoAnna Cassidy-Farrell, Master Certified Herbalist, Certified Natural Health Care Provider at Keep It Green Herbal Consultations, and Herbal Medicine Teacher in the greater Fredericksburg area, will be our presenter. We're very fortunate to have JoAnna join us! JoAnna specializes in teaching the community about achieving and maintaining balanced health with herbal plants and nutrition. 
JoAnna states:
"As a natural health care professional and advocate of holistic healing with herbal medicine, I do not diagnose or treat disease. In my consultations I study health, not disease. I educate others on how to recognize the healthy state of the body and to recognize how the body has deviated from the healthy state by discussing inherent physical and emotional make-up along with environmental stress, diet, sleep, chemicals, medication overloads, and trauma.
This information is to act as a guide on how the body has gone into disharmony or "dis-ease" and can be utilized to make changes for a better, more well-balanced body which will not be absent from dis-ease, but will instead be able to fully live with freedom from restrictions and chemical side effects.