For affiliate links and as an Amazon Associate I earn from qualifying purchases.
I had planned a clever post before I headed out the door for our 10-day, multi-state, 2,000 plus-mile motorcycle trip to New England, but that's just not happening. Mr. GFE is due home in a half hour and we are supposed to leave within a half hour of his arrival—yeah, that's not happening either. The downstairs computer is acting up and I don't even have all the directions printed out yet. Did I mention that he's the driver and I'm the navigator? I'm the one on the back of the bike with a plastic sleeve full of directions, maps, phone numbers, a bottle of water, and a camera. I'm really quite content back there though. (Our Ultimate Seat that I insisted on buying after our first 2,500-mile New England trip is wonderful!) Our departure should not be long after he arrives though, so I only have time for a very quick post (stop that clapping! LOL).
Seriously, I hope you won't mind my sort of non-post since it's my birthday today. Yes, I celebrate my birthday by doing adventurous things like these awesome motorcycle trips! I also believe in celebrating one's birthday for at least a week, so the timing of this trip works out nicely. Gettysburg and Tannersville, PA; Warrensburg, NY; Ludlow, VT; Jackson, NH; Rangeley, Bar Harbor, and Lincolnville, ME; Barre, MA; and New Hope, PA;—here we come! Of course, I'll share my gluten-free experiences when I return. I am particularly excited about the inn that offers not only gluten-free dinner and breakfast (with homemade gluten-free baked bread–yes, I do indulge in that now and then), but also a gluten-free tea! (I think Mr. GFE will nap through that.)
Hey, it's raining right now (boo hiss!) … this too shall pass, though, and that gives me more time to get everything done. Uh, packing for example. How much can I squeeze into two saddle bags and a tail bag on our Honda Valkyrie? It's always such a dilemma. One has to be prepared for all kinds of weather and dining out, but with very few outfits. The old "mix and match" and layering guidelines come into play. Food, you say? I don't take any food with me at all. That is the beauty of eating gluten free naturally. I am not looking for gluten-free specialty foods along the way either; I just focus on foods that are gluten free to begin with … meat, seafood, fruit, veggies, and dairy (most). Even convenience stores usually carry a decent supply of bananas, apples, nuts, and such for the stops in between meals. But, I'll share more on my travel methods when I return.
Please remember that Go Ahead Honey, It's Gluten Free! blog carnival entries are due on Tuesday, July 28. The theme is Make Me A Happy Camper. You can read more here, but "camping" for this blog carnival really means outdoor activities, so everyone should have a recipe that qualifies. 🙂 Please enter your recipe!
Finally, as my parting gift to you, I offer a few photos of recipes I will be sharing soon. Note that in addition to posting the Go Ahead Honey blog carnival at the end of the month, I will also be doing a post featuring one of the recipes below that offers a giveaway to gfe's readers—my first!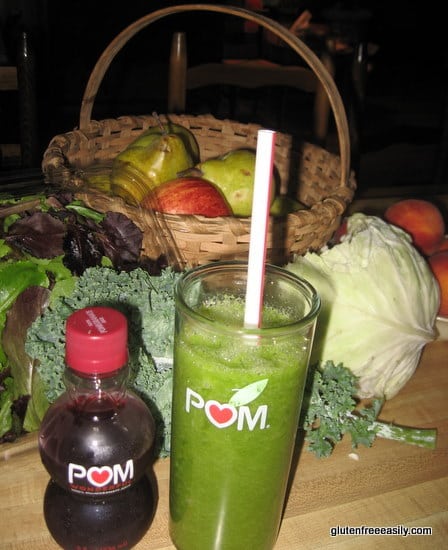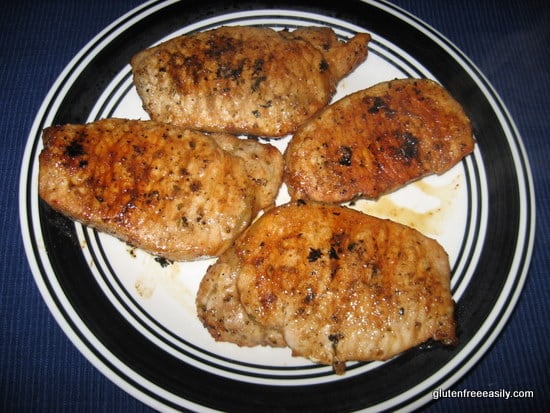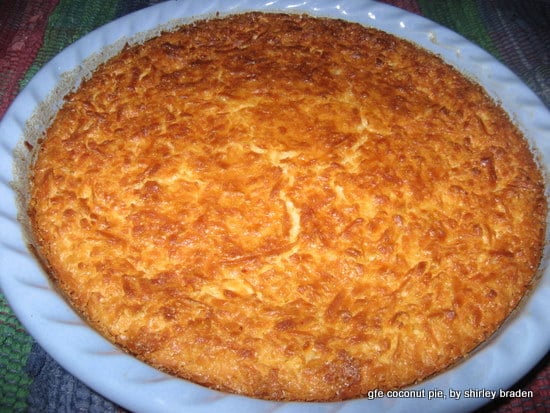 Shirley
Not just gf, but gfe!