This post may contain affiliate links. If you purchase through them, your cost will stay the same, but gfe will receive a few cents for every dollar spent. Thanks for supporting gfe!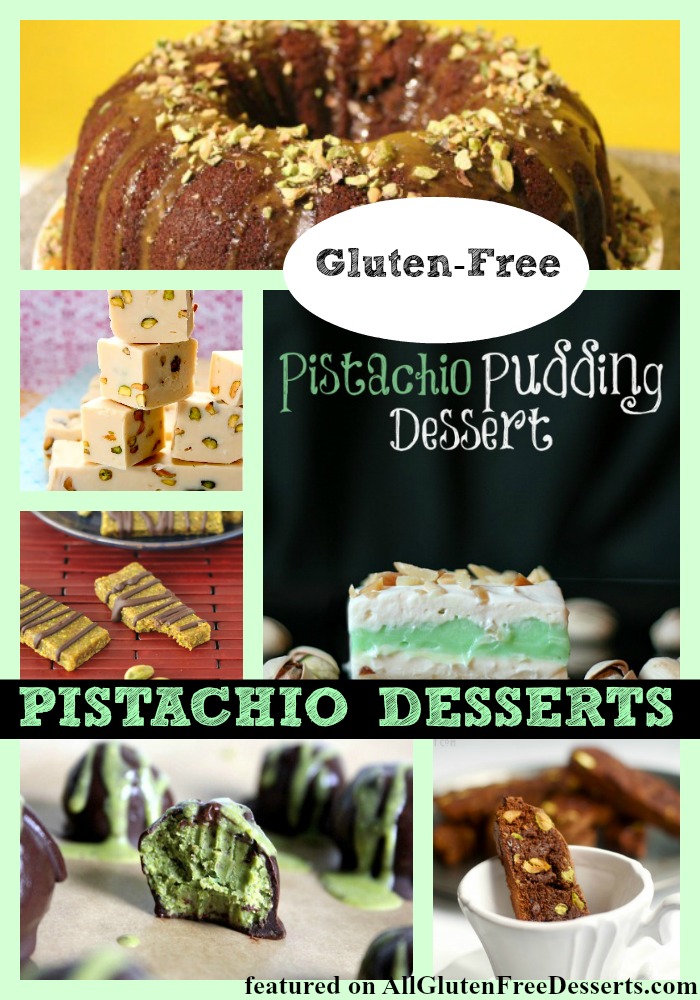 Today is National Pistachio Day! Now that's a real reason to celebrate because I adore pistachios! While I absolutely love eating them "as is" (and they're often my go-to, quick, and safe sustenance on travel), I would not turn down a single one of these Gluten-Free Pistachio Desserts. There are recipes for bars, biscotti, candies, cakes, cupcakes, crisps, cookies, hot chocolate, ice cream, parfaits, puddings, truffles, and even pie crust! Enjoy!
~ Apple Pistachio Crisp from The Healthy Apple
~ Avocado Pistachio Pudding from And Love It, Too!
~ Cardamom Ice Cream with Spiced Candied Pistachios from Savory Simple
~ Chocolate Chip Cookies with Pistachios from Edible Perspective
~ Chocolate Pistachio Biscotti from Paleo Spirit
~ Cranberry Pistachio Biscotti from Taylor Made It Paleo via Paleo Parents
~ Chocolate Pistachio Pound Cake from The Healthy Apple
~ Dairy-Free Cardamom Ice Cream with Candied Pistachios from Angela's Kitchen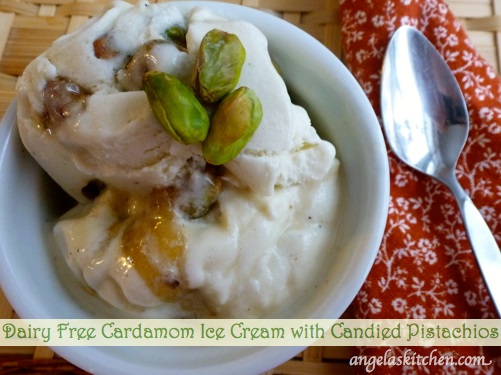 ~ Dairy-Free Pistachio Ice Cream from Unconventional Baker
~ Dark Chocolate Bark with Pistachios, Dried Bing Cherries, and Grey Sea Salt from Tasty Yummies
~ Easy Gluten-Free Fruit-Free Biscotti from The Big Man's World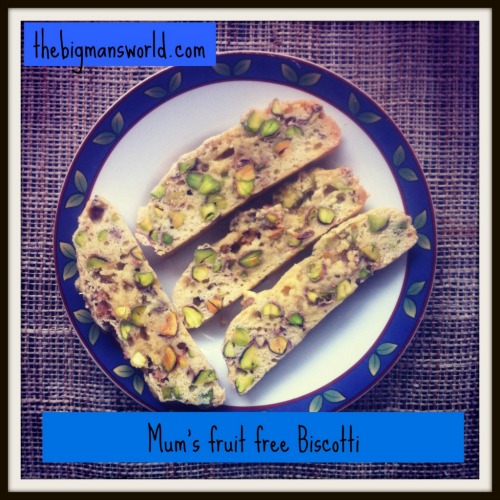 ~ Flourless Dark Chocolate Pistachio Cupcakes from The Healthy Apple
~ Four-Ingredient, Flourless Pistachio Cookies from Kalyn's Kitchen
~ Grain-Free Pistachio Chocolate Chip Cookies with Sea Salt from Tasty Yummies
~ Great Pie Crust from Wheat Free, Meat Free
~ Irish Cream and Pistachio Fudge from Eat Good 4 Life (be sure to use an Irish cream that you feel is safe; you can even make your own delicious Irish Cream!)
~ Martha's Coffee Meringue Acorns from Elana's Pantry
~ Paleo Almond Honey Granola from Oatmeal with a Fork via Civilized Caveman Cooking Creations
~ Paleo White Christmas from The Merrymaker Sisters via Zenbelly
~ Pistachio Biscotti Buttons from Daily Bites
~ Pistachio Cardamom Hot Chocolate from Savory Simple
~ Pistachio Chocolate Chip Coconut Ice Cream from Cook Eat Paleo
~ Pistachio Chocolate Emerald Truffles from Chocolate-Covered Katie
~ Pistachio Coconut Macaroons from Tasty Eats At Home
~ Pistachio Lime-Crunch Bars from Spabettie
~ Pistachio Pudding from My Gluten-Free Kitchen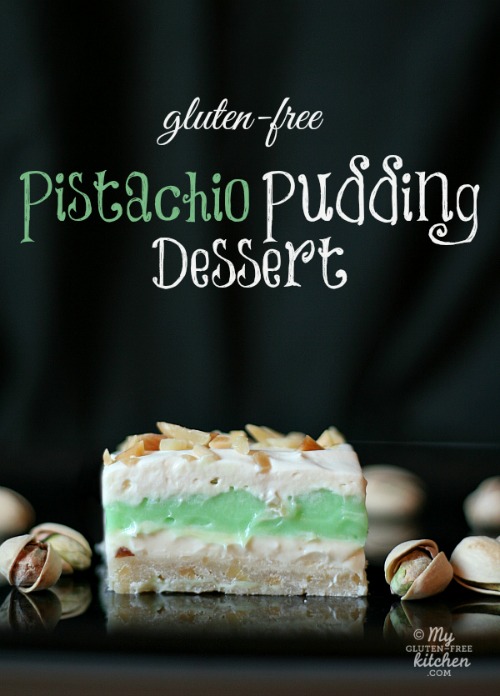 ~ Pistachio Rosewater Cake from Unconventional Baker
~ Pistachio Sesame Truffles from Tasty Eats At Home
~ Pistachio Thumbprint Cookies from Daily Bites
~ Pistachio Yogurt Parfait from In Johnna's Kitchen
~ Pumpkin Pistachio Bundt Cake from In Johnna's Kitchen
~ Slow Cooker Roasted and Spiced Nuts from A Year of Slow Cooking
~ Sour Cherry Pistachio Cupcakes from Gluten-Free Canteen
~ Toasted Pistachio Toffee Brittle from Dine and Dish