For affiliate links and as an Amazon Associate I earn from qualifying purchases.
Welcome to Gluten-Free Wednesdays (GFW) once again! Spoiler alert: The Best Gluten-Free White Bread was the top recipe this week!
Before we get to the highlights, GFW is the weekly blog carnival event that I co-host with my friends Linda of Gluten-Free Homemaker (unfortunately, this site is no longer active) and Lynn of Lynn's Kitchen Adventures. If you're new to GFW, it is all about gluten-free food-related posts—recipes, menu planning, ingredient reviews, product reviews, gluten-free dining on travel, and much more. When you need some gluten-free inspiration, just check out the latest GFW event!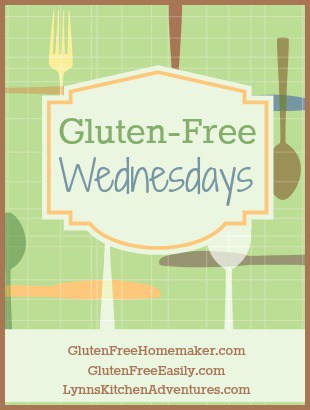 My Highlights from gfe
~ A Bountiful Bread Basket, Gluten-Free Bread Recipes, Part 5: Top 30+ Best Hamburger and Hot Dog Roll Recipes ~ As usual in my recipe roundups, there's something in this one for everyone. Grain-free recipes are separated out, and all recipes are labeled; e.g., dairy free, paleo, vegan. Many thanks to all the terrific gluten-free bloggers who created these amazing recipes! Buns are back on the menu!
Best Gluten-Free White Bread … The Most Popular Post on Gluten-Free Wednesdays Last Week
~ Best Gluten-Free White Bread from The Non-Dairy Queen via Cotter Crunch~ With that title and this photo, it's no wonder this recipe was the most clicked on last week. Plus, Sarena even gives you a simple tip on turning this bread into a sweeter-type bread, a Hawaiian-style bread.
I think both versions sound wonderful! Looking for more recipes like this one? Check out the Top 20 Gluten-Free Bread Recipes—Loaves and my complete Bountiful Bread Basket bread series, with gluten-free bread machine recipes and much more.
My GFW Post "Picks" from Last Week
~ Keto and Paleo Alfredo Sauce (with Blackened Chicken Option) from Cassidy's Craveable Creations ~ I have to agree with Cassidy's statement that everyone loves fettuccine alfredo. I'm also a big fan of blackened entrees, so this dish is super appealing to me!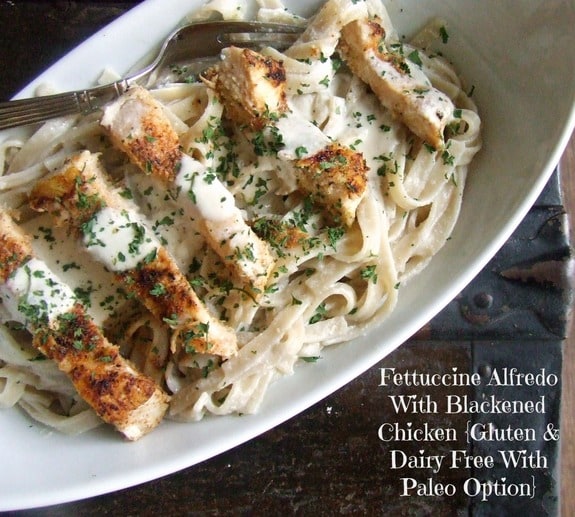 ~ Raw Chocolate Macaroons (Hail Merry Knockoffs) from Tessa the Domestic Diva ~ If you've ever enjoyed Hail Merry's original raw chocolate macaroons treats, you're probably excited about this knockoff recipe from Tessa. You should be as this recipe has gotten some total raves!
Put all three recipes together and you'd have a fabulous meal!
The Carnival
What you need to know before linking up:
~ Your link must be related to the gluten-free diet.
~ If you're new, please read the guidelines.
~ Leave a link back to this blog or one of the co-hosts in your post. We do not highlight or share any recipes that do not link back to the specific event in the post. (If you've never linked up to a carnival before, you can see how I like to link back in the last line of my gfe post(s) above.)
~ We really appreciate you joining in!
Note: Linking up indicates you are giving permission for us to share your submitted photo and your link via social media or in next week's post if it is selected as the most popular post for the week or featured as a highlight.
Originally published June 25, 2014; updated February 27, 2022.