For affiliate links and as an Amazon Associate I earn from qualifying purchases.
Here we are together for Gluten-Free Wednesdays (GFW) again. GFW is the weekly blog carnival event that I co-host with my friends Linda of Gluten-Free Homemaker (unfortunately, this site is no longer active) and Lynn of Lynn's Kitchen Adventures. If you're new to GFW, our event is focused on gluten-free food-related posts—recipes, menu planning, ingredient reviews, product reviews, gluten-free travel, and much more. When you need some gluten-free inspiration, just check out the latest GFW event!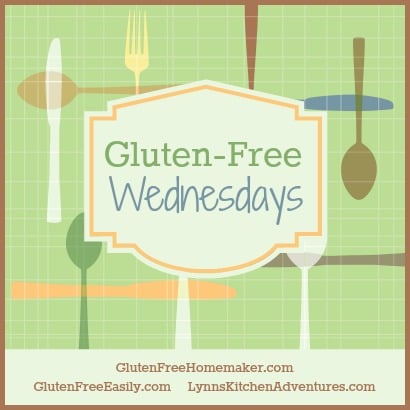 Be sure to check out all the links throughout the event because links can be added from late Tuesday evening through each Thursday at midnight. If you're a blogger, we'd love for you to link up your gluten-free food posts during that time period. Even non-gluten-free bloggers often have lots of gluten-free posts. Remember that linking up to just one of our blogs shows your post(s) on all three blogs—so you have all our readers checking out your blog!
My Highlight from gfe
~ Four-Ingredient Taco Seasoning—That You Don't Make Ahead—for Easy and Tasty Tacos ~ Just like it says. No prep time and so few ingredients for these family-pleasing tacos. Plus I tell you how to thaw out your ground beef, ground turkey, etc. without the microwave if it's dinner time and you realize that you didn't take the main ingredient out of the freezer. It's a dinner-saving trick!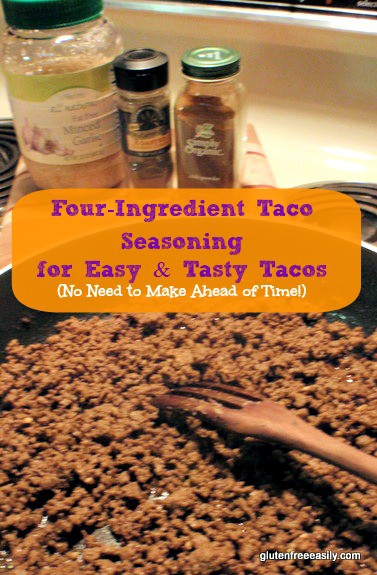 The Most Popular Post on Gluten-Free Wednesdays Last Week
~ Gluten-Free and Vegan Spinach Tortillas from Allergy Free Alaska ~ While I would have never thought of making my own spinach tortillas, this recipe looks simply amazing. By the way, you can check out over 30 of the best gluten-free tortilla recipes from Megan and many others in our gluten-free community. (There are recipe options for every diet.)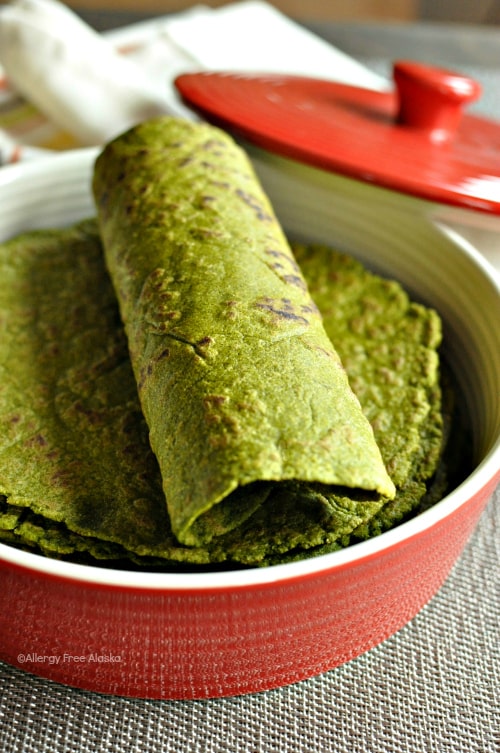 My GFW Post "Pick" from Last Week
~ Fantastic Fish Tacos from Pocketfuls ~ Fish tacos are one of the best meals in the world. I love the ingredients that Lisa has added to her fish tacos. They truly look fantastic!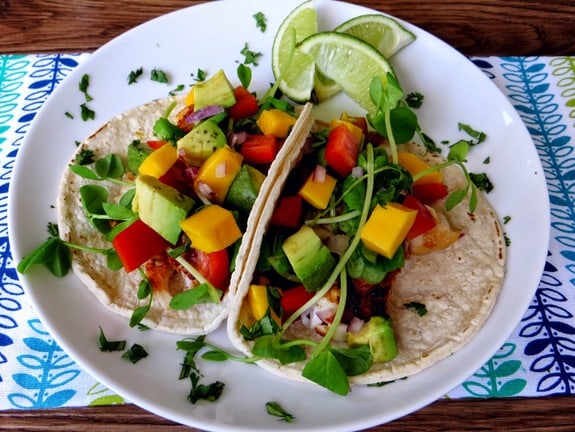 The Carnival
What you need to know before linking up:
~ Your link must be related to the gluten-free diet.~ If you're new, please read the guidelines.
~ Leave a link back to this blog or one of the co-hosts in your post. We do not highlight or share any recipes that do not link back to the specific event in the post. (If you've never linked up to a carnival before, you can see how I like to link back in the last line of my gfe post(s) above.)
~ We really appreciate you joining in!
Note: Linking up indicates you are giving permission for us to share your submitted photo and your link via social media or in next week's post if it is selected as the most popular post for the week or featured as a highlight.
Originally published June 18, 2014; updated February 27, 2022.