For affiliate links and as an Amazon Associate I earn from qualifying purchases.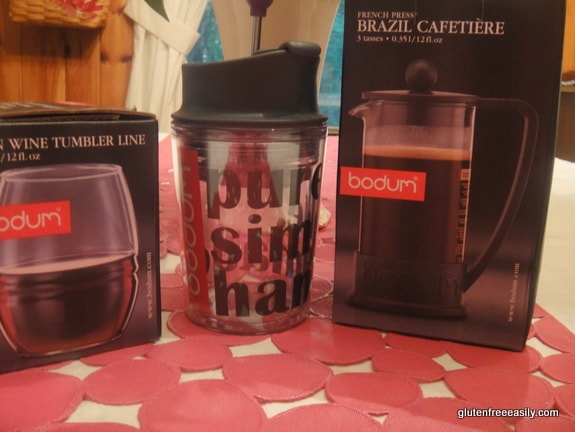 NOTE: This giveaway is now closed. Congratulations to Mary R. and thanks to all who entered. Stay tuned for more gfe-style giveaways!
If you follow blogs, you know that bloggers can bring home a lot of swag from conferences. In fact, I've had to ship home my swag from the ones I've attended. My one carry-on suitcase is already quite full when I arrive. After all, a girl has to have a variety of outfits. And, shoes … don't forget the shoes. So there was no way I could add another thing to my suitcase and pass the inspection of the gate agent.
Some Bodum goodies were in my swag from the recent International Food Bloggers Conference and another came from BlogHer Food from last year. Don't worry … they've all been stored away. But since I'm not going to use any of them, I thought it would be fun to share.
What are the items?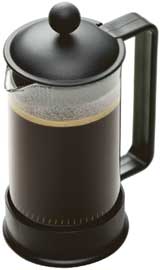 For the coffee lovers, there's a French Press Brazil Cafetiere ( 1 1/2 cups in US measurements) and a Bodum Mini-Press for travel. There's also a stemless wine glass—a spiffy tumbler—that's designed to go in the dishwasher. That means no standing up at the sink and washing a fragile wine glass after imbibing … nice!.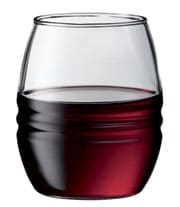 Interested? Just leave a comment to enter. If you'd like additional entries, you can "like" gfe on Facebook, follow me on Twitter, tweet, share this giveaway on Facebook, or share this giveaway in a blog post. Leave a comment for each one. The giveaway will be open until Saturday, September 18, at midnight Eastern.