For affiliate links and as an Amazon Associate I earn from qualifying purchases.
When:  Tuesday, December 7, 6:00 pm
Where: Shirley's Home in King George, VA 
(Note: Please email Shirley for directions if you are local and plan to attend.)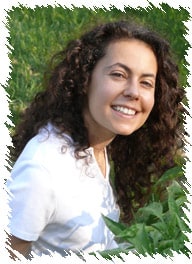 Who: Our speaker will be Cheryl Harris of Harris Whole Health and Gluten-Free Goodness. Cheryl (full bio) has a Master's Degree in Public Health Nutrition from the University of California, Berkeley and a BS in Nutritional Sciences from Cornell University.  She has worked as a Registered Dietitian and nutritionist for the past 10 years. Cheryl will be speaking on a healthy gluten-free diet. It will be such an honor to have Cheryl with us in person. She will be driving down from Alexandria, VA and returning home after her presentation, so we will start the presentation as quickly as possible after dinner.
This is our regular monthly meeting. We'll begin with our shared gluten-free meal (many items will also be dairy free, refined sugar free, etc., but all delicious).  Let's all bring favorite holiday dishes. With our speaker's presentation focusing primarily on healthy gluten-free eating, let's see if we can make our typical holiday indulgences just a little bit healthier.