For affiliate links and as an Amazon Associate I earn from qualifying purchases.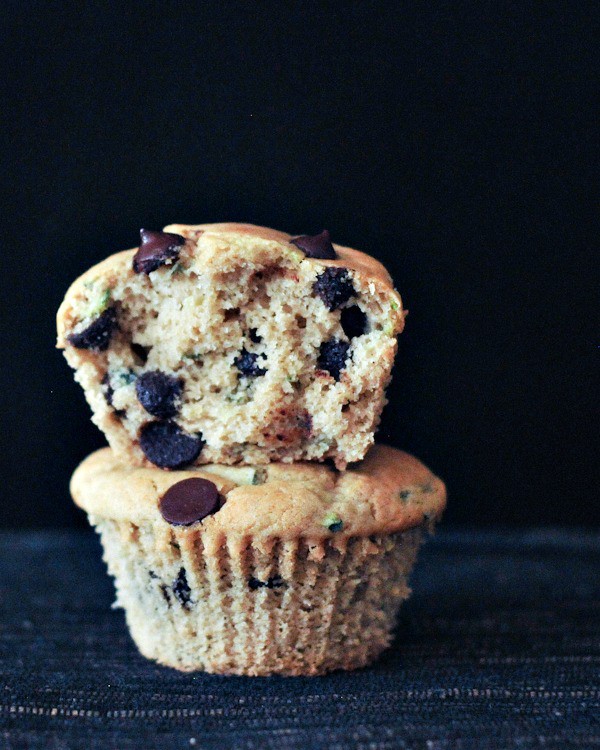 Welcome back to March Muffin Madness (MMM)! I'm delighted to share a gluten-free and vegan recipe–Gluten-Free and Vegan Fluffy Chocolate Chip Zucchini Muffins–and some more exciting new giveaways here on gfe!
Fluffy Vegan Chocolate Chip Zucchini Muffins from Spabettie
I have long loved Kristina's gluten-free and vegan creations at Spabettie. She describes these muffins as "mildly sweet zucchini muffins dotted with chocolate chips." They look perfect to me, especially when placed on Dachshund Easter towels!
Kristina has many fantastic gluten-free muffin recipes on her blog, including a couple more zucchini-based recipes. Some of the ones that have caught my eye in the past are:
Double Chocolate Zucchini Protein Muffins,
Sugared Chai Latte Banana Muffins, and
Vegan Broccoli Cheese Muffins.
Before you click over to get Kristina's Fluffy Vegan Chocolate Chip Zucchini Muffins recipe and grab another entry to the overall/grand prize giveaway (details at the bottom of this post) by leaving a comment there, please check out today's daily giveaway below.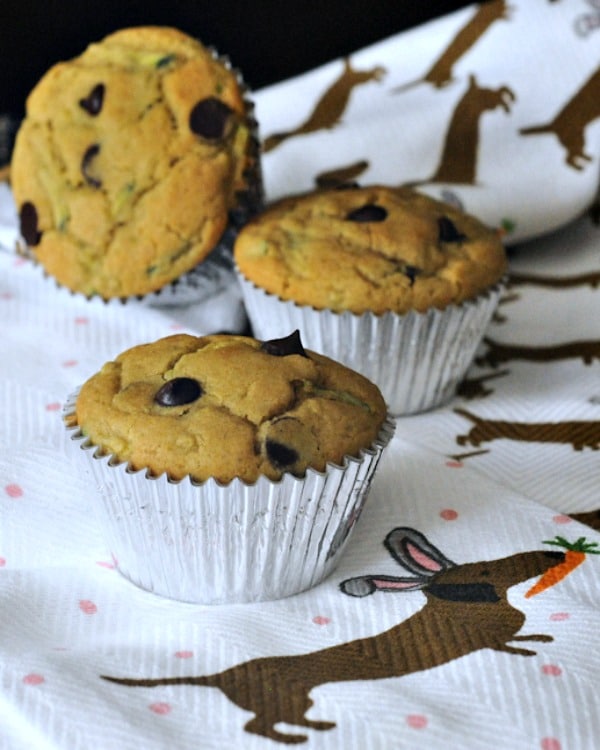 Today's Daily Giveaway
Today's prizes are:
~ We Love Kale: Over 100 Delicious & Healthy Hand-Picked Recipes (1 Winner)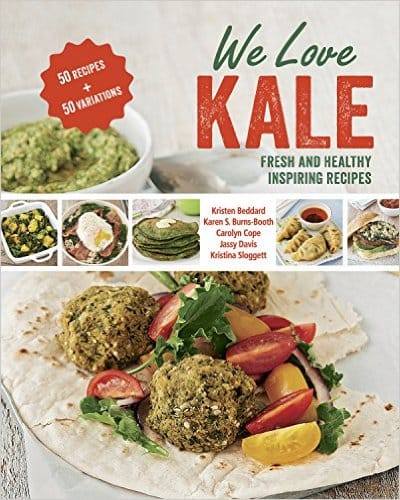 Kristina is actually one of the co-authors of this cookbook. This cookbook is neither completely gluten free nor vegetarian. All of the recipes are labeled with symbols to indicate whether they are vegetarian, vegan, dairy-free, gluten free and/or wheat free. I'm one who believes in not simply sticking to gluten-free cookbooks once one goes gluten free. So often there are many recipes that are naturally gluten free or adaptable. (Note:  I've had excellent results substituting my Two-Ingredient Gluten-Free All-Purpose Flour Mix  for gluten-full all-purpose flour, usually adding some xanthan gum as shared in my recipe, so you might give that route a try if you win this cookbook.)
The recipes run the gamut from dips and snacks to juices, salads, desserts, and more. I have not yet seen this cookbook, but I love the idea of incorporating more kale in my diet. Some of the recipes included are Kale Kimchi, Kale Shakshuka, and Spicy Moroccan Kale and Rice Soup.
~ We Love Quinoa:  Over 100 Delicious & Healthy Hand-Picked Recipes (1 winner)
Kristina is also one of the co-authors of this cookbook. Clearly, developed along the same lines as the We Love Kale cookbook, this cookbook is also not strictly vegetarian or gluten free.  All of the recipes are labeled with symbols to indicate their special category status. The recipes are for snacks and drinks to salads, soups, mains, desserts, and more. Quinoa is a complete protein, which is known as a nutritional powerhouse. Some examples of gluten-free recipes in this cookbook are Lemon Quinoa Salad and Mushroom Quinoa Pilaf.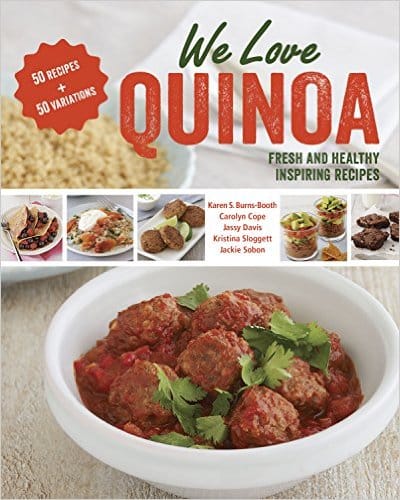 ~ YUM:  Plant-Based Recipes for a Gluten-Free Diet by Theresa Nicassio (1 winner)
This cookbook just recently came on my radar via a post from my dear friend Alisa of Go Dairy Free. She shared one of Theresa's recipes, Roasted Red Pepper and Tomato Cream Soup, as well as her review. Both the recipe and the book looked incredible. Alisa praised this cookbook for its recipes, personal touch, and Theresa's perspective on living gluten free as a psychologist. I have not yet personally seen the cookbook myself, but contacted Theresa and learned that this cookbook was a winner of the Gourmand World Book Award and is now a contender for the 2016 Best in the World award. Impressive! As is the fact that this cookbook is 368 pages and offers 180 recipes. That's a lot of YUM! Thanks to Theresa for graciously sponsoring a giveaway of her cookbook for MMM. Learn more about Theresa and her book at her site.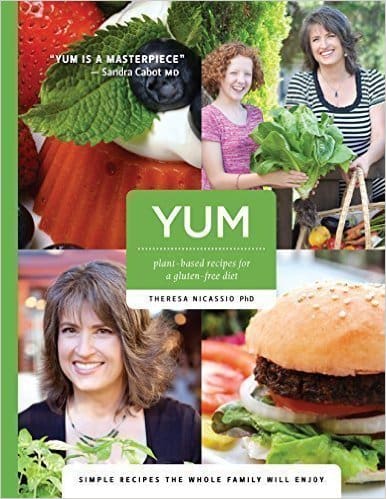 a Rafflecopter giveaway
Be sure to enter the overall/grand prize giveaway at the bottom of this post and come back tomorrow for another terrific gluten-free muffin recipe and another daily giveaway. Remember that commenting on every post during the MMM event gives you additional entries into the grand prize drawing, which includes:  1/2 gallon Hidden Springs Vermont organic maple syrup, USA Bakeware 12-cup muffin pan, Kettle & Fire bone broth (thanks to the folks at Kettle & Fire!), 5-lb bag of Honeyville almond flour, Cuisinart ice cream maker, Paderno World Cuisine vegetable slicer/spiralizer, Crockpot casserole slow cooker, Instant Pot pressure cooker, and—the grand prize, which is sponsored by Blendtec!—a Blendtec Designer 625 with Wildside+ jar and Twister jar.
a Rafflecopter giveaway
You can see the up-to-date listing of daily prizes and the complete lineup of bloggers and recipes in the kickoff post here. See you again on Friday!