For affiliate links and as an Amazon Associate I earn from qualifying purchases.
We're on Day 3 of the gluten-free muffin recipe sharing for March Muffin Madness (MMM)! Yes, another delicious muffin recipe—gluten-free Chocolate Mint Muffins–and new giveaways here on gfe!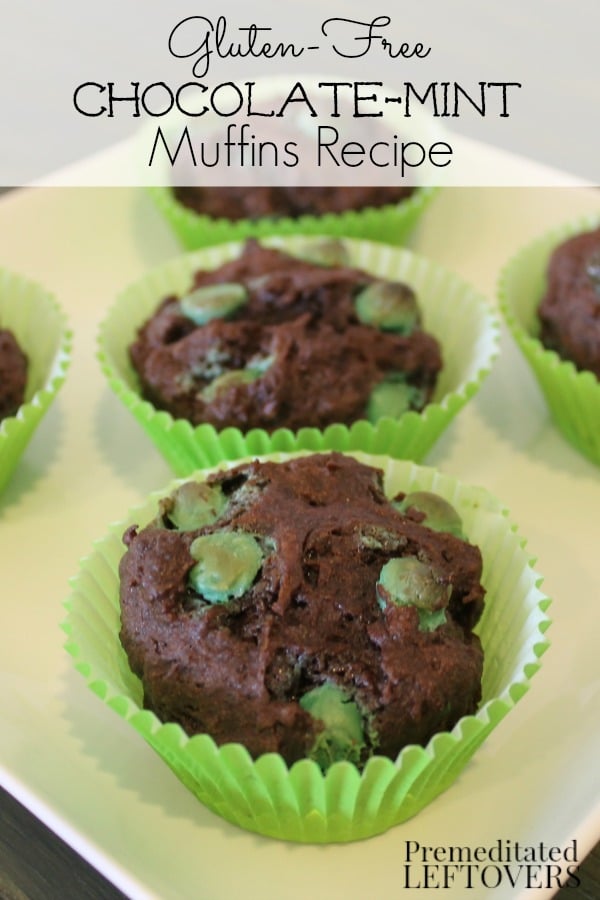 Gluten-Free Chocolate Mint Muffins Recipe from Premeditated Leftovers
These gluten-free Chocolate Mint Muffins —or Chocolate Muffins with Mint Chips if you prefer—come from Alea at Premeditated Leftovers. As Alea says, one guaranteed way to make delicious chocolate muffins even better is to add mint chips to them, because chocolate and mint are simply a divine match that should be made and enjoyed all year long. Because of the green factor, I'm sure that many of you will want to make these for St. Patrick's Day tomorrow!
Alea has a fine history of combining chocolate and mint. Her Gluten-free Chocolate Mint Doughnuts with Andes Candy have made so many happy!
Note that Alea's site shares both gluten-free and gluten-full recipes, but you'll find plenty gluten-free recipes to make you happy. Some of her other gluten-free muffin recipes that you'll want to see are:
~ Pizza Muffins, and
You'll also want the recipe for Alea's Lemon Chia Seed Muffins, a guest post here on gfe during the last MMM event. Alea gave us a great new muffin recipe and showed us how chia seeds pack more of a nutritional punch and are less expensive than poppy seeds.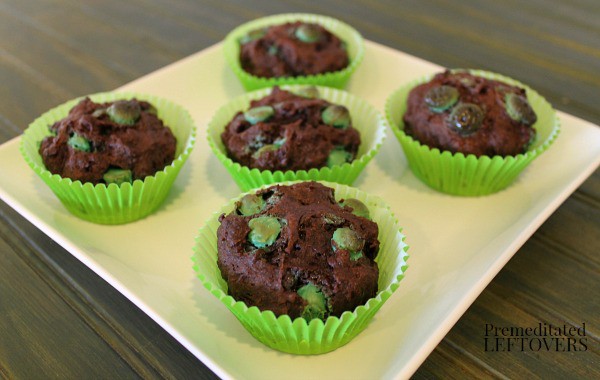 Okay, before you head over to Premeditated Leftovers to get Alea's gluten-free Chocolate Mint Muffins recipe (to enter the overall giveaway if you haven't already, and leaving a comment on her post for an extra entry for the overall/grand prize giveaway), you'll want to check out the daily giveaway below!
Today's Daily Giveaway
UPDATE: This giveaway is over.
Today's prizes are:
~ Prep-Ahead Meals From Scratch: Quick & Easy Batch Cooking Techniques and Recipes That Save You Time and Money (2 winners)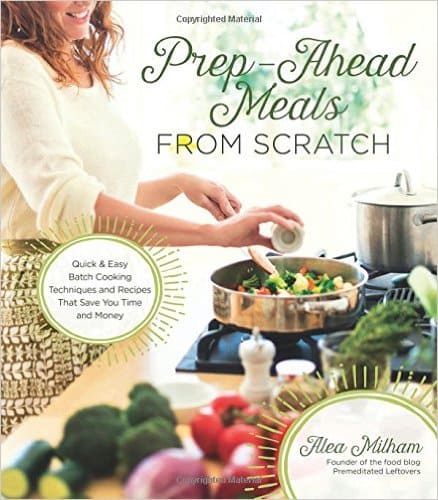 This is Alea's brand new cookbook! Although Alea herself is gluten free, the recipes in this book are written for a mainstream audience with many naturally gluten-free recipes and notes when gluten-free substitutions are needed. In fact, I "consulted" with Alea as she was writing her cookbook to make sure that all the gluten-free bases were covered. She didn't really need my expertise and really only asked a few questions here and there, but it's always nice to have someone else's input, of course. Many thanks to Alea for mentioning me in her book and thanks to both her and her publisher for sponsoring this prize!
Alea's book is terrific. The recipes and their photos make you want to get cooking and none of them are complicated. The prep-ahead, batch cooking factor simply allows you to get a jump on a meal and future meals if you'd like. I'll be back another time in the future sharing a recipe from her cookbook. But for now you can check out Alea's book on Amazon and you can also see some of her prep-ahead, batch-cooking techniques in videos, which she shares on her YouTube channel and her Premeditated Leftovers Facebook page.
~ Organic White Chia Seeds (1 lb from Nuts.com sponsored by gfe, 1 winner)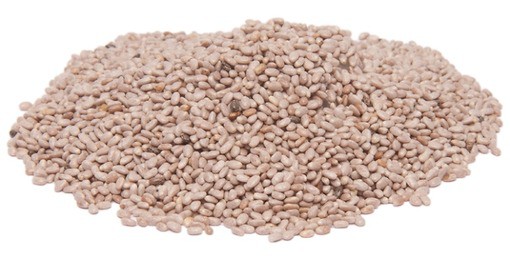 Alea used chia seeds in those previously mentioned lovely Lemon Chia Seed Muffins. She went for the traditional gray/black chia seeds to achieve the poppy seed look, but white chia seeds are terrific when you want your inclusion of chia seeds in a recipe to be more "subtle."
~ Silicone Muffin Cups (2 sets of 12, 2 winners)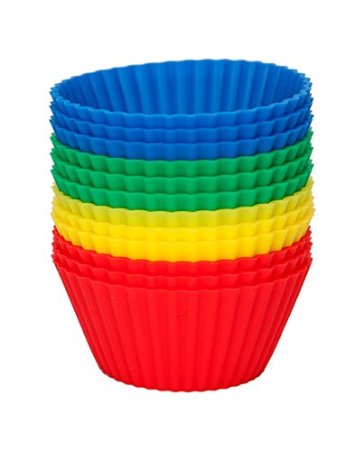 This prize is sponsored by Starlene of GAPS Diet Journey. Starlene is sharing a muffin recipe later in our event. She said that she wanted to share these silicone muffin cups because she says they are "AMAZING"! I believe her, plus they're colorful and fun, too!
Enter for all these prizes below.
a Rafflecopter giveaway
1/2 gallon Hidden Springs Vermont organic maple syrup,
USA Bakeware 12-cup muffin pan,
Kettle & Fire bone broth (thanks to the folks at Kettle & Fire!),
5-lb bag of Honeyville almond flour,
Paderno World Cuisine vegetable slicer/spiralizer,
Crockpot casserole slow cooker,
Instant Pot pressure cooker, and
Ding ding ding!! … the grand prize sponsored by Blendtec:
Blendtec Designer 625 with Wildside+ jar and Twister jar. Wow!
a Rafflecopter giveaway
You can see the up-to-date listing of daily prizes and the complete lineup of bloggers and recipes in the kickoff post here. See you again tomorrow for St. Patrick's Day! Be sure to check out Gluten-Free Recipe Fix: Easter and Spring Eats for many more wonderful gluten-free recipes.
Originally published March 16, 2016; updated March 13, 2021.