For affiliate links and as an Amazon Associate I earn from qualifying purchases.
Today for our March Muffin Madness event I have the pleasure of sharing a brilliant gluten-free muffin recipe from Alea Milham of Premeditated Leftovers. Alea's gluten-free Lemon Chia Seed Muffins are not only gluten free and nut free, but there's also a dairy-free option.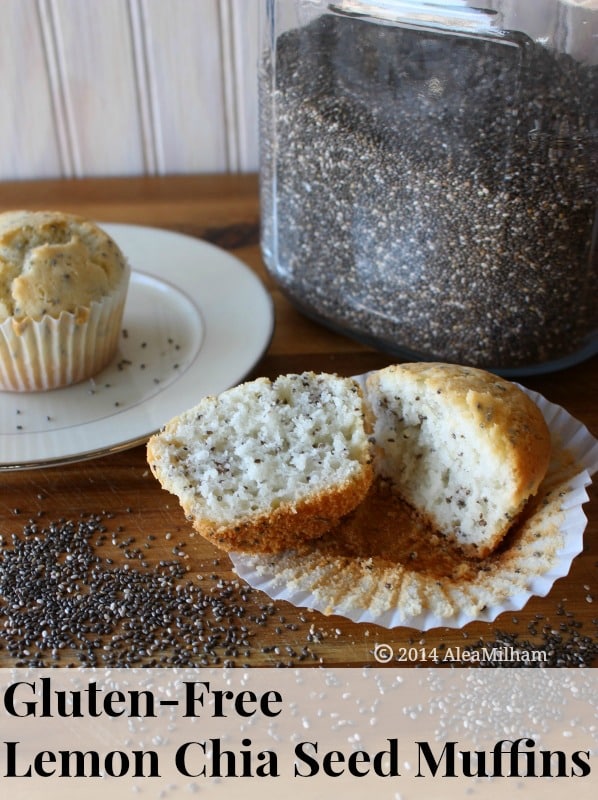 Alea is the author of Prep-Ahead Meals From Scratch: Quick & Easy Batch Cooking Techniques and Recipes That Save You Time and Money.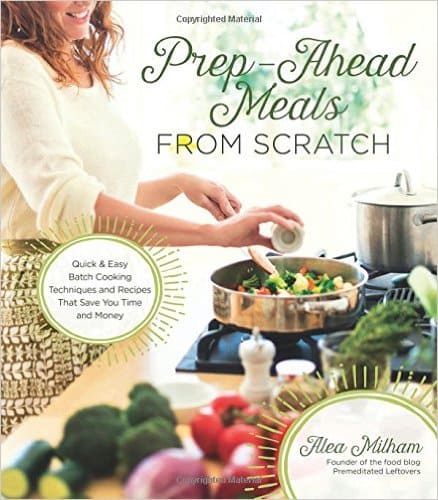 When Alea was diagnosed with celiac disease, she chose to just eat naturally gluten-free foods. And she was fine with that lifestyle. However, once she discovered that her kids had to give up gluten she started developing recipes for gluten-free baked goods so that they could still enjoy all their favorite desserts.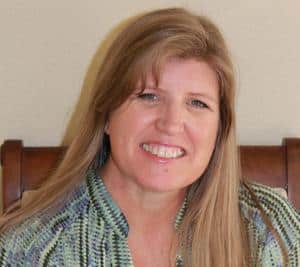 You can usually find Alea sharing tips for saving money on her blog, Premeditated Leftovers. While Alea shares that a gluten-free diet can be more expensive, she saves money by growing her own vegetables and cooking from scratch as much as possible.
Enjoy today's recipe in our series and see the whole line-up of bloggers, blogs, and muffin recipes on gfe here.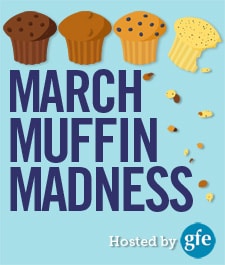 And now I'll turn the floor over to Alea, so she can tell you more about her Lemon Chia Seed Muffins!
There is nothing quite like citrus to brighten even the dreariest of winter days. Just the scent of the lemons as I juice them gives me a little boost! I served the lemon chia seed muffins to my kids on a dreary, overcast day and my youngest son said they tasted like sunshine. Which is a good thing, because I think it will be a while be for we see the sun again.
I started replacing poppy seeds with chia seeds in recipes once I learned about the health benefits of chia seeds. In addition to being a great source of Omega 3s, chia seeds are also a lot less expensive than poppy seeds. Since gluten-free flours are more expensive, I am always looking for a way to save money on my other baking ingredients.
Gluten-Free Lemon Chia Seed Muffins Recipe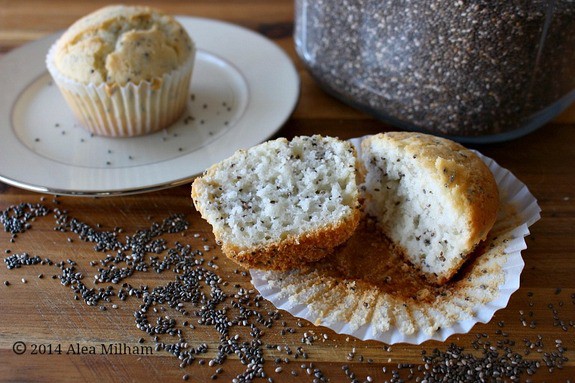 Yield:
Gluten-Free Lemon Chia Seed Muffins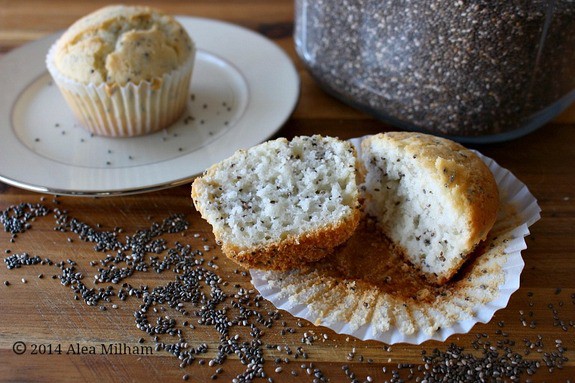 These Gluten-Free Lemon Chia Seed Muffins from Alea Milham beat out lemon poppy seed muffins for taste, cost, and nutrition!
Instructions
Preheat oven to 375 degrees. Grease or line muffin tins.
In a large mixing bowl, mix the rice flour, tapioca flour, potato starch, baking powder, guar gum, and salt.
In a separate bowl, blend the lemon zest, lemon juice, milk, oil, and egg. Add the granulated and brown sugar.
Add the liquid mixture to the flour mixture and stir until just moist.
Add the chia seeds and mix until evenly distributed throughout the batter.
Fill pre-greased (or lined) muffin cups 3/4 full with batter.
Bake at 375 degrees for 25 minutes or until an inserted toothpick comes out clean.
Notes
Prep Time: 10 minutes Cooking Time: 25 minutes Serves: 24
Originally published March 2, 2014; updated June 20 2023.