For affiliate links and as an Amazon Associate I earn from qualifying purchases.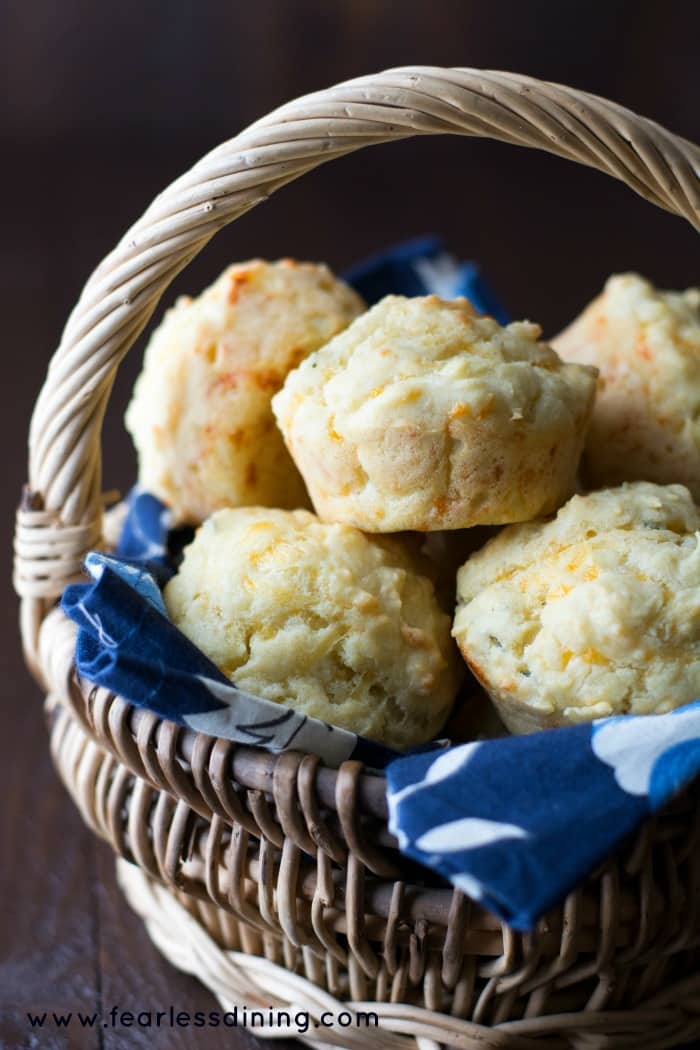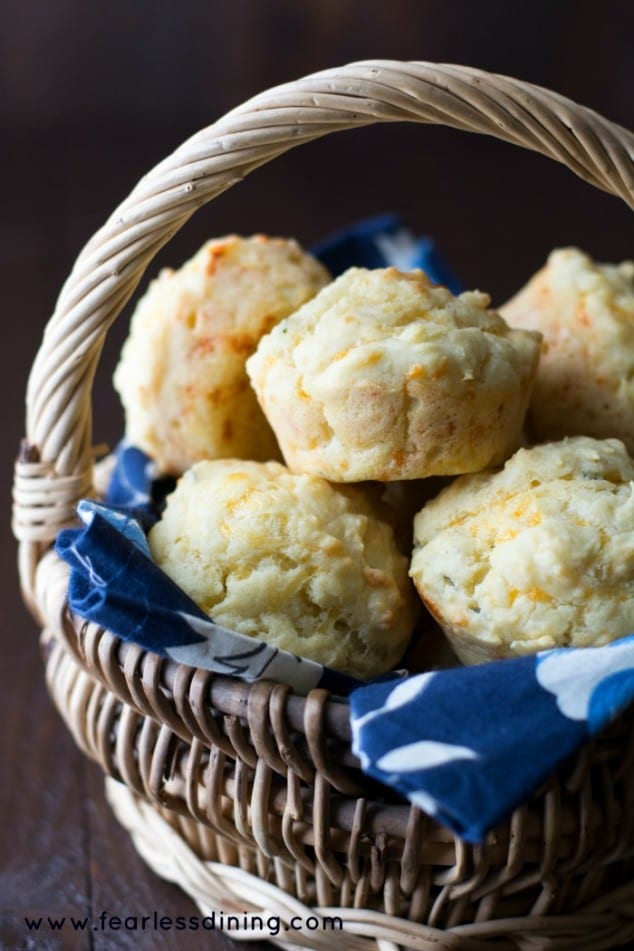 We're heading into the second week of March Muffin Madness (MMM)—our gluten-free muffin recipe and giveaway extravaganza! On the agenda today in the muffin category is Gluten-Free Cheddar Herb Muffins …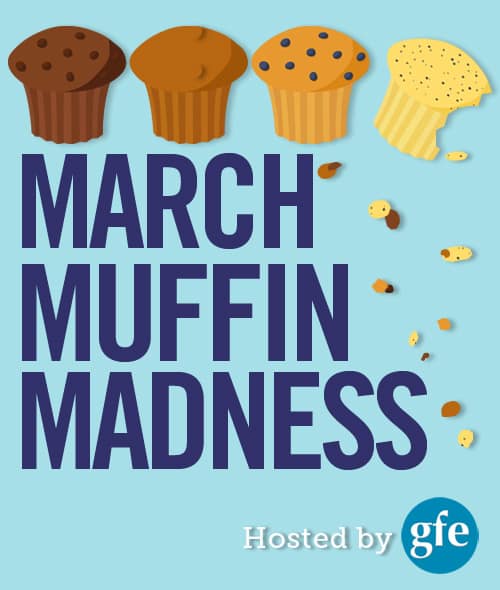 Gluten-Free Cheddar Herb Muffins from Fearless Dining
While we all love sweeter muffins, it's wonderful to also have a savory choice that we can enjoy with our meals. Sandi of Fearless Dining is sharing her Cheddar Herb Muffins recipe for MMM. She even demonstrates how to make them in a video. Sandi says: "These muffins are so light and fluffy, they are incredible. People will NEVER know these are gluten free from just tasting them. And, each bite is full of cheesy herb goodness."
Wow, these muffins do sound and look incredible! Muffins are "quick breads," of course. With a savory quick bread, you've got an easy bread fix and I can think of so many meals for which these Cheddar Herb Muffins would be the perfect accompaniment! I'd even love one by itself with a cup of tea.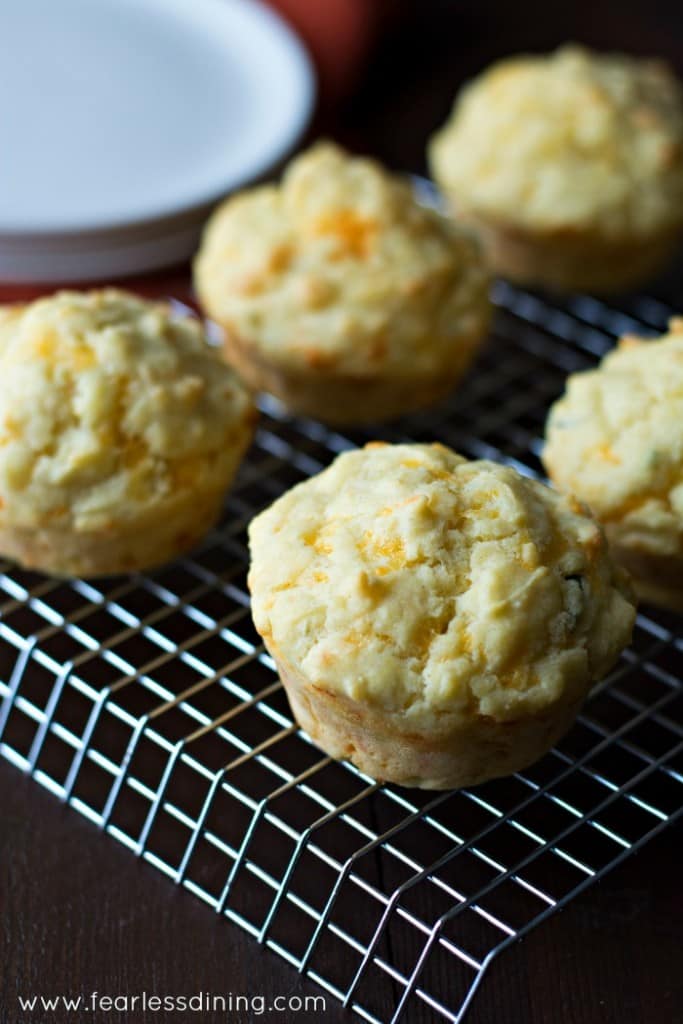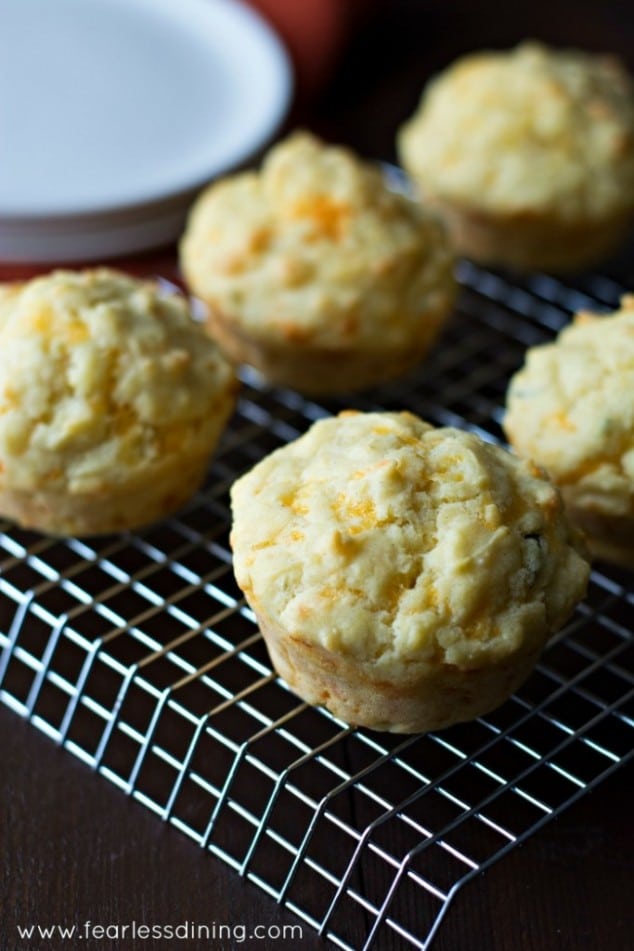 Sandi also has a bunch of excellent sweet muffin recipes on her blog. She rounded up her most popular muffin recipes—Banana Oat, Blueberry Coconut, Paleo Breakfast Muffins, Blood Orange Streusel, Paleo Pear and Cinnamon, and Cherry and Chocolate Chip—in this post. But her Cocoa Nib and Macadamia Nut Muffins also caught my eye!
I would be remiss if I didn't mention that I'm also a fan of Sandi's 7-Layer Bars. She has recipes for Pumpkin, Peppermint, Gingerbread, and Valentine's versions!
Please check out the giveaways below before you visit Fearless Dining for Sandi's Cheddar Herb Muffins.
Today's Daily Giveaway
~ 20 Dishes Subscriptions (One-Month Meal Plan, 2 winners)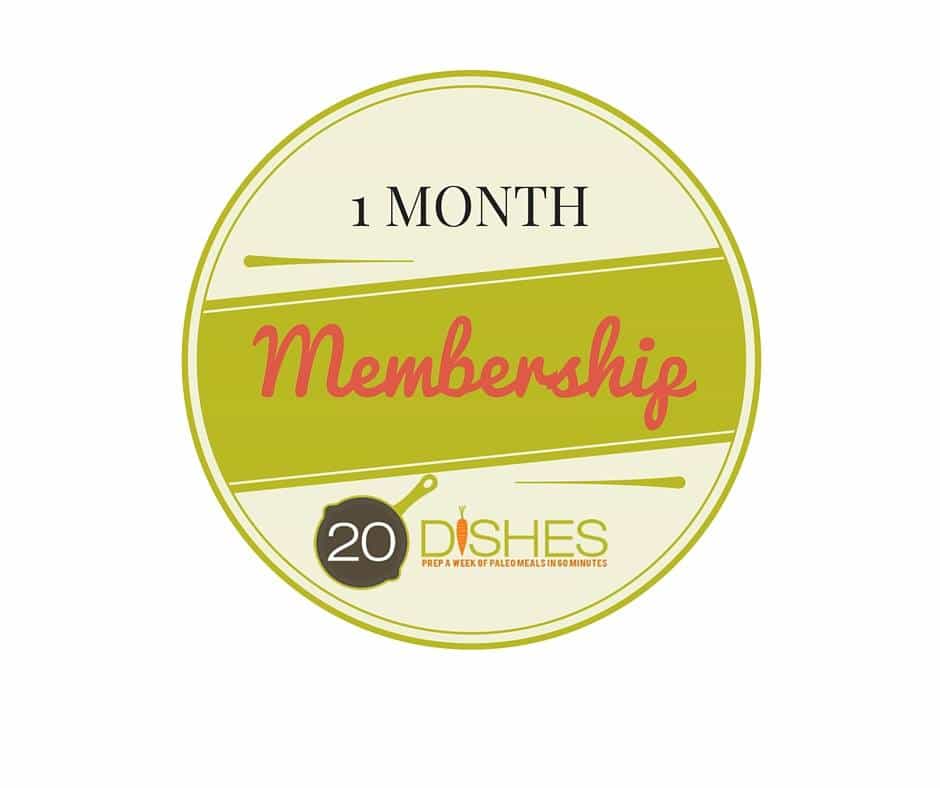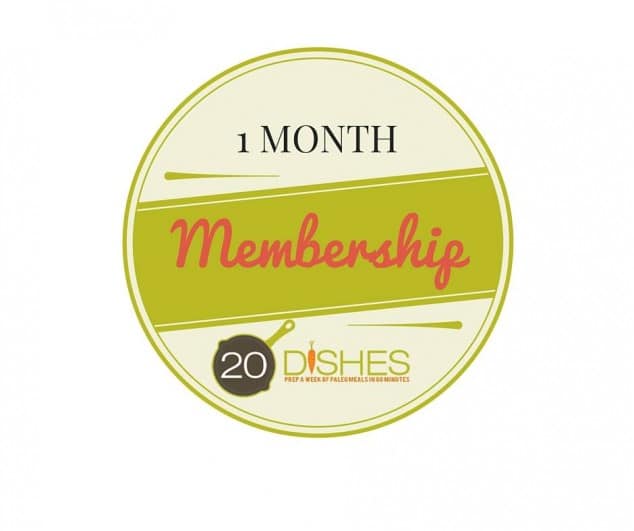 20 Dishes equates to "Easy Make-Ahead Plans." However, the three co-founders say:  "We don't just give you meal plans, we walk you step-by-step through your week of make-ahead meals so you can enjoy a stress-free dinner time. Join us in our mission to change the world one meal at time." Subscribers have a choice of Paleo, AIP, Gluten-Free Diet, Vegetarian, and Classic. Those first three choices of that list are all gluten-free menu plans. The Paleo and AIP meal plans have additional restrictions, of course, which is helpful not only if you're eating per those specific plans, but also if you have additional restrictions that come under those plans. For example, those who are gluten free and dairy free can look to the Paleo and AIP plans. Readers who are gluten free and can't eat nightshades will look to the AIP plan. Likewise, readers who don't eat nuts would look to the AIP plan.
While I know that most of my readers are strictly gluten free, I wanted to mention the last two menu plan options—Vegetarian and Classic—in case you are trying to win a subscription for a family member or friend. Learn more and see a demo on the meal plans here. Note that each subscription is a $27 value. Thanks to Kelly, one of the co-founders and owner/blogger at A Girl Worth Saving for sponsoring this prize!
~ The Gluten-Free Baking Mix Cookbook (PDF version, 3 winners)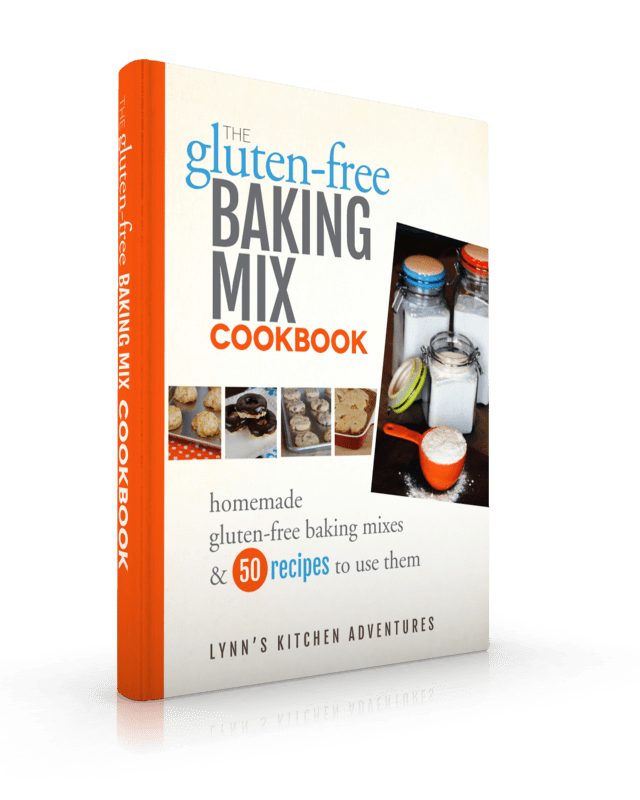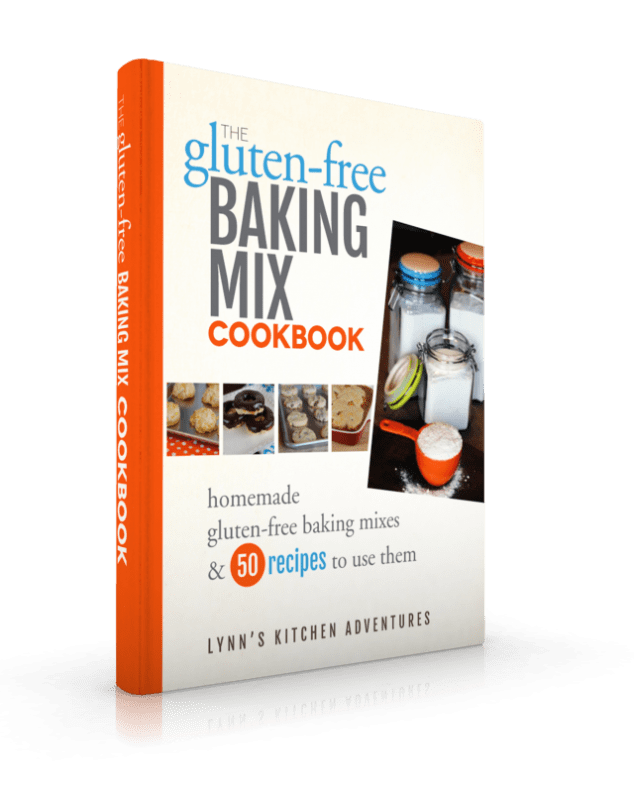 This ebook comes from Lynn Walls of Lynn's Kitchen Adventures. In it, Lynn shares her gluten-free baking mix and 50 recipes that use the baking mix. I love that Lynn's baking mix can be made dairy free and gives you a choice of four different fats that will work, with Lynn's recommendations on which fats works best for which types of recipes. There are five categories of recipes:  Breakfast, Desserts, Main Dish, Muffins and Breads, and Slow Cooked. There's everything from Banana Chocolate Chip Oven Pancake to Sausage Cheese Biscuit Bites to Old-Fashioned Applesauce Cake to Pumpkin Bread to Easy Lasagna Pie to Slow-Cooked Chicken and Dumplings. Thanks to Lynn for offering three copies of The Gluten-Free Baking Mix Cookbook!
a Rafflecopter giveaway
Grand Prize Giveaway (1 winner for each)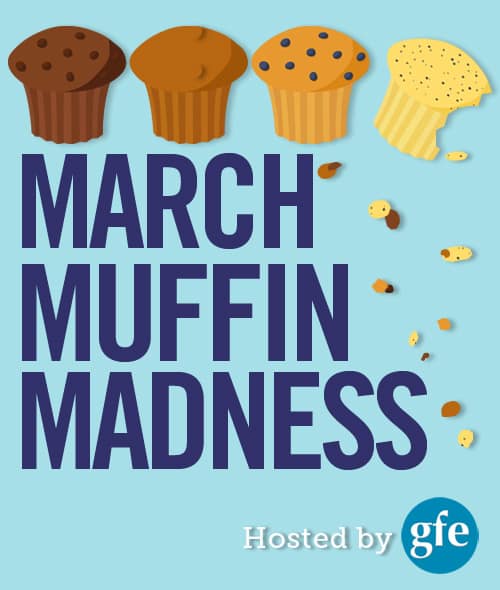 Be sure to enter the overall/grand prize giveaway at the bottom of this post and come back tomorrow for another terrific gluten-free muffin recipe and another daily giveaway. Remember that commenting on every post during the MMM event gives you additional entries into the grand prize drawing, which includes:  1/2 gallon Hidden Springs Vermont organic maple syrup, USA Bakeware 12-cup muffin pan, Kettle & Fire bone broth (thanks to the folks at Kettle & Fire!), 5-lb bag of Honeyville almond flour, Cuisinart ice cream maker, Paderno World Cuisine vegetable slicer/spiralizer, Crockpot casserole slow cooker, Instant Pot pressure cooker, and—the grand prize, which is sponsored by Blendtec!—a Blendtec Designer 625 with Wildside+ jar and Twister jar.
You can see the up-to-date listing of daily prizes and the complete lineup of bloggers and recipes in the kickoff post here.
a Rafflecopter giveaway