For affiliate links and as an Amazon Associate I earn from qualifying purchases.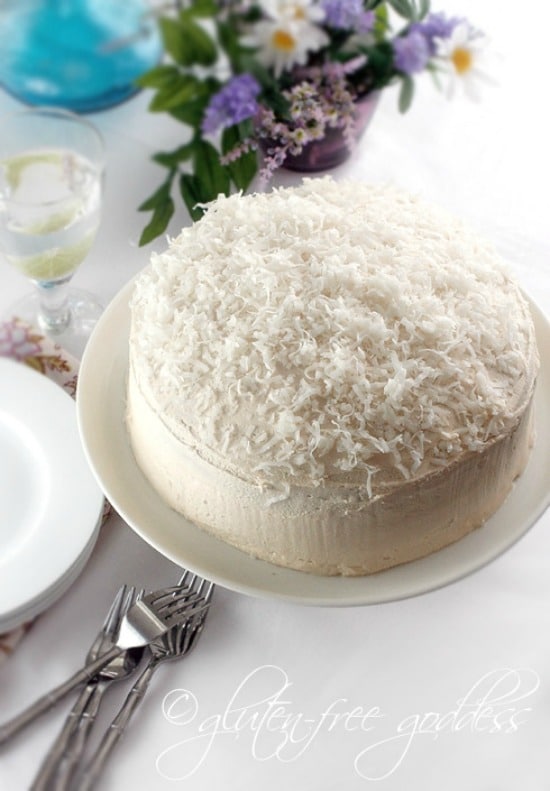 Ahhh, Coconut Cake … Frosted Coconut Layer Cake to be exact. I know many who swoon over the mere mention of these particular desserts. Are you one of them? I am. Have your ever pressed your nose to the glass of a bakery case just to get a better look at the awesomeness of such a fine cake? I have. Frosted Coconut Layer Cakes are such a thing of beauty and deliciousness. These cakes are very special. Case in point … one relative of ours never bakes … except to make for her beloved Coconut Cake.
This Coconut Cake from Karina, the Gluten-Free Goddess, makes me swoon for sure. It's gluten free, dairy free, and vegetarian, with an egg-free option that will also make it vegan. Coconut flour, coconut milk, shredded coconut, and even some coconut extract if you like, help make this cake the ultimate in coconut deliciousness! As Karina says, a slice of this cake is "a slice of sweet heaven." How perfect this cake would be for an Easter dessert, a birthday, or any special celebration!
Get Karina's Coconut Cake recipe over at Gluten-Free Goddess.