For affiliate links and as an Amazon Associate I earn from qualifying purchases.
Today I get to share all the entries for this month's Go Ahead Honey It's Gluten Free event, When You're Grain Free and Feeling Like a Nut, But Don't Eat Tree Nuts or Peanuts, woohoo! That's right. Grain-free nut-free peanut-free recipes. Ones that deliver all the crunch, chewiness, and even creaminess that we usually get from those ingredients.
Okay, being me, I was going to do "brief" write-ups for every post, and I started out doing that, but quickly abandoned that. They would have taken far too long for me to write and far too long for you to read as well. So today I'm following a much more simplified format with the contributor's info, recipe title, and recipe photo. Let me just add a couple of quick notes beforehand. (Sorry, I really can't help myself.)
I chose the theme "When You're Grain Free and Feeling Like a Nut, But Don't Eat Tree Nuts or Peanuts" because tree nuts, tree nut flours, tree nut butters, as well as peanuts, peanut flour, and peanut butter often become the "go to" substitution ingredients when grain is out of one's diet.
Those ingredients provide binding, nuttiness, chewiness, crunchiness, and more, but what do you do if you don't eat those ingredients either? Well, all of this month's contributors have some great ideas for you.
Sometimes a single ingredient does the job. Other times, several are used in conjunction to take the place of nuts and/or peanuts. I think you will love all these recipes. Some are super simple. Others are super creative. All appear to be very delicious recipes that those who are grain free, tree nut free, and peanut free can and will safely enjoy!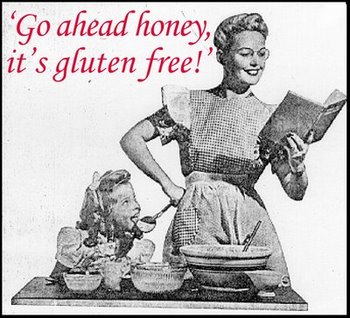 Finally, I want to note that some of these recipes include baking powder as an ingredient. Baking powder is rarely grain free. Gluten-free baking powder usually contains cornstarch. One company in the U.S. that offers a corn-free ready-made baking powder is Hain Pure Foods. Potato starch, versus cornstarch, is used in this formulation. (You can check out your baking powder's ingredients via this chart graciously compiled by Jeanne of Art of Gluten-Free Baking.) However, many who are grain free also avoid potato. In that case, making your own baking powder substitution is the best option. Please read on.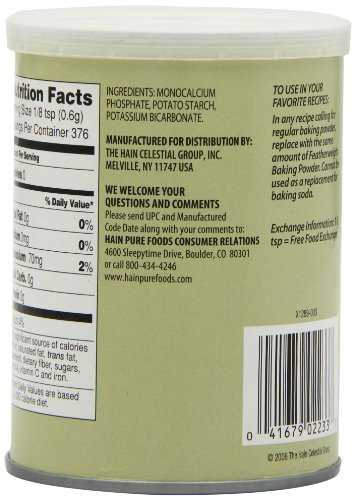 Using a combination of cream of tartar and baking soda makes a great substitute for baking powder. While I've seen recipes using equal parts of each, the one I've relied on in the past calls for ½ teaspoon of cream of tartar and ¼ tsp of baking soda for every teaspoon of baking powder. That's right; it's not a one-for-one substitute. Less is needed of this mixture than of ready-made baking powder.
Don't you love those simple ingredients? There are no worries about aluminum or other chemicals that are often added to ready-made baking powders. Not that those added ingredients do allow the baking powder to keep longer, however. Without them, you'll want to add your substitute ingredients right at the time of mixing and baking, versus making a batch ahead and storing it. Bonus … this substitute is also known to be more frugal than ready-made baking powder! (In fact, I first learned about it in The Tightwad Gazette.)
The Recipes …
~ I (Shirley at gluten free easily) submitted Roasted Black Bean Sweet Potato Cakes.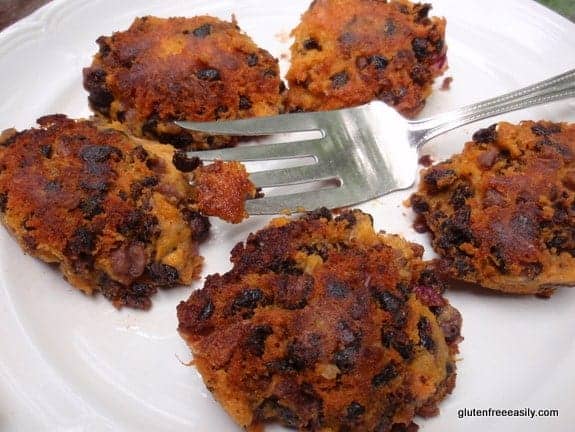 ~ Lillian of Lillian's Test Kitchen submitted Orange Carrot Spice Muffins with Coconut Orange Buttercream Frosting. Lillian mostly tests others' recipes on camera. This one actually comes from Ali Segersten and Tom Malterre (Whole Life Nutrition Kitchen and Nourishing Meals) and their Nourishing Meals: Healthy Gluten-Free Recipes for the Whole Family cookbook.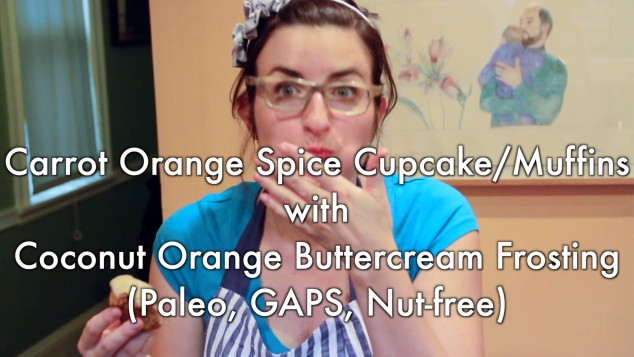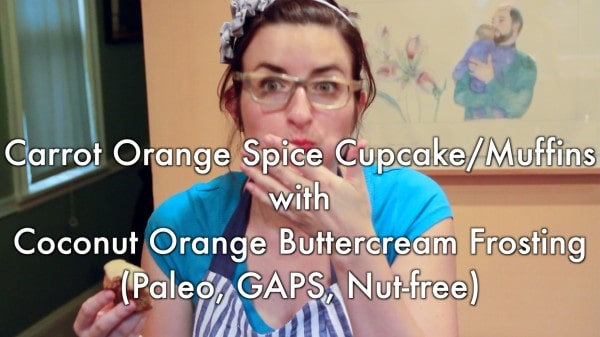 ~ Megan of Allergy Free Alaska was up next with Protein Packed Monster Breakfast Cookies.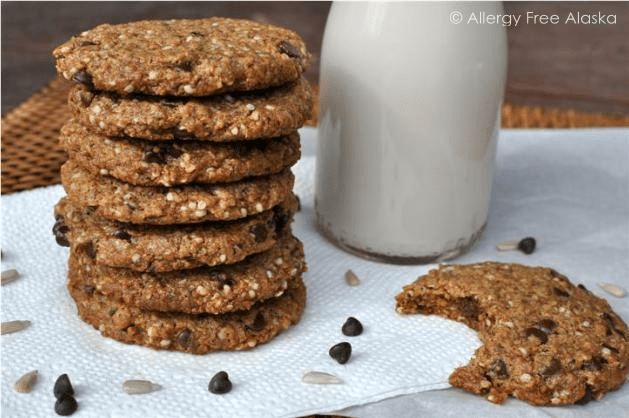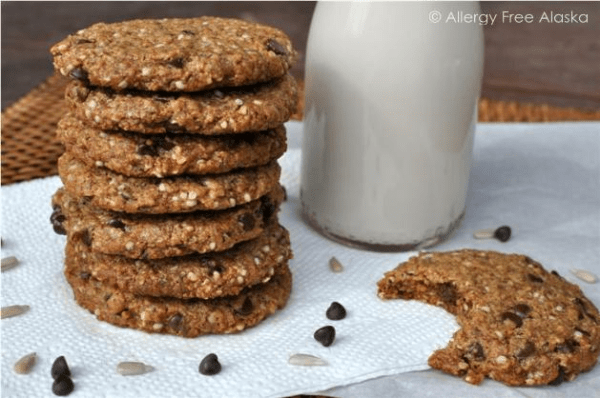 ~ Then came Debi of Hunter's Lyonesse with Creamy Coriander Dressing.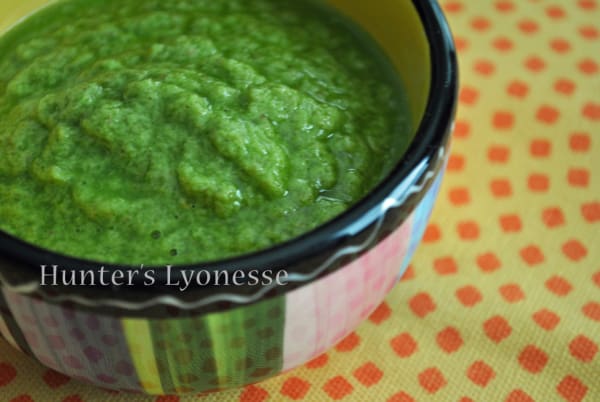 ~ Dawn of Cuter Than Gluten (author of Culinary Creativity: Let Your Restrictions Set You Free) shared Grain-Free, Nut-Free Brownies. (Two presentations shown—one classic, one surprising and delightful!)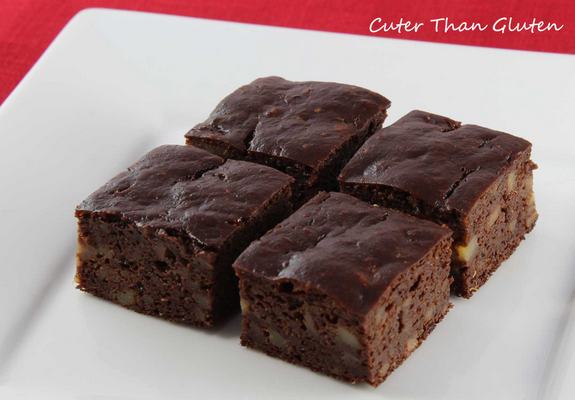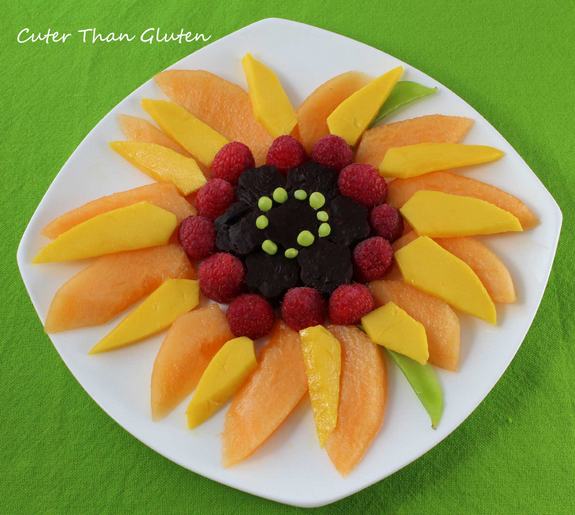 ~ Vicky of Gluten Free SCD and Veggie created a Crunchy Cereal.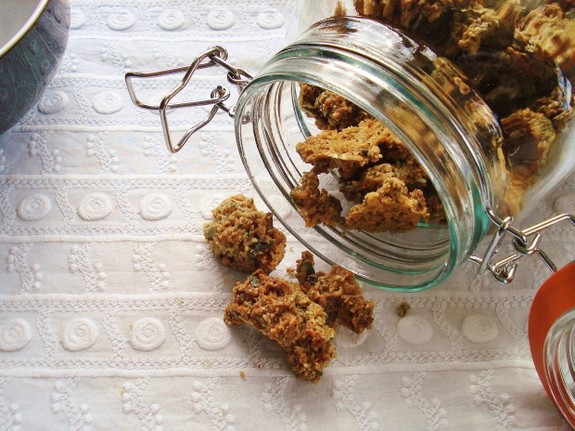 ~ Right behind Vicky was Amber of The Tasty Alternative who submitted another cereal recipe, Raw Cinnamon Apple Cereal.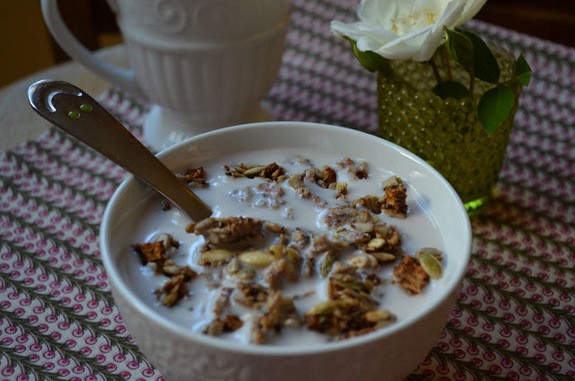 ~ Tessa, the Domestic Diva, shared several recipes:
DIY No Peanut Chocolate Chip Lara Bars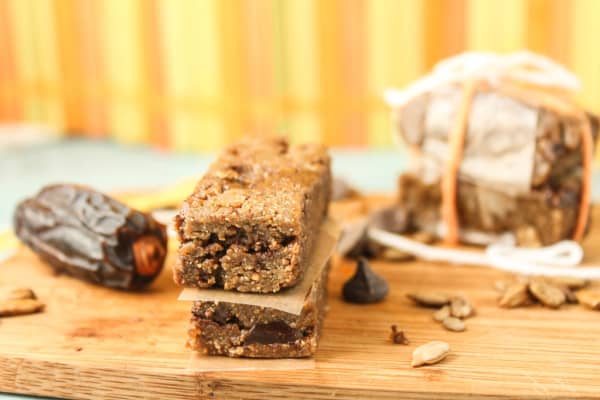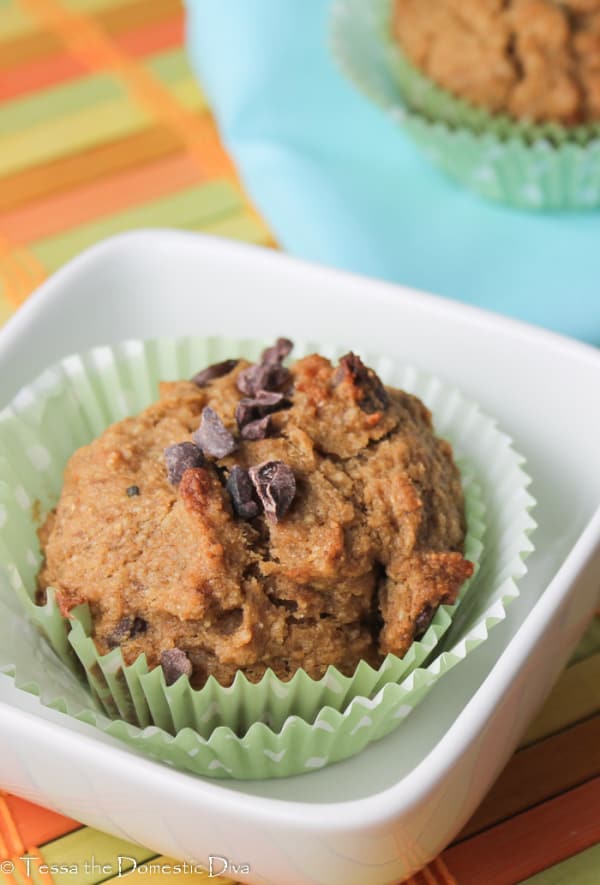 Hail Merry Knockoff Raw Strawberry Macaroons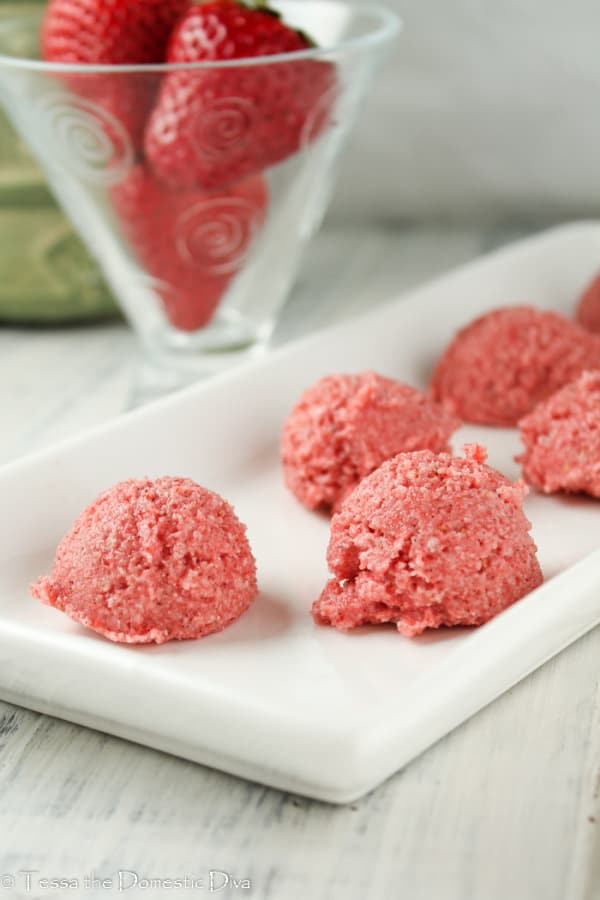 Chocolate Raspberry Crème Smoothie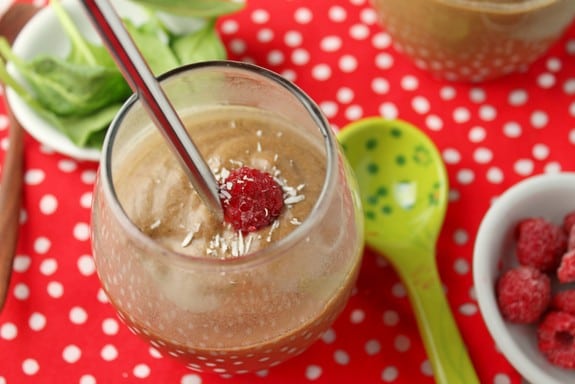 ~ Laurie, My Gluten-Free Girlfriend, shared all kinds of recipes: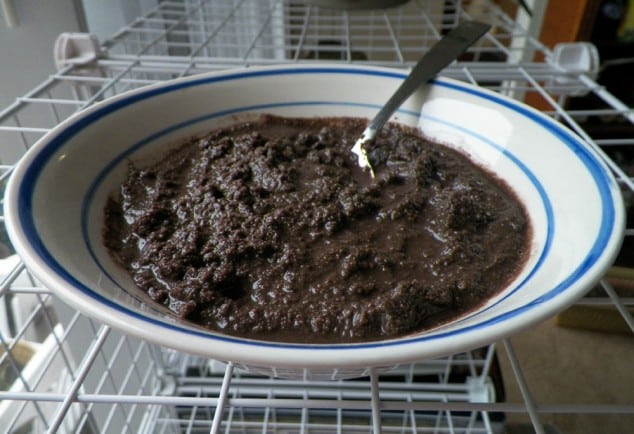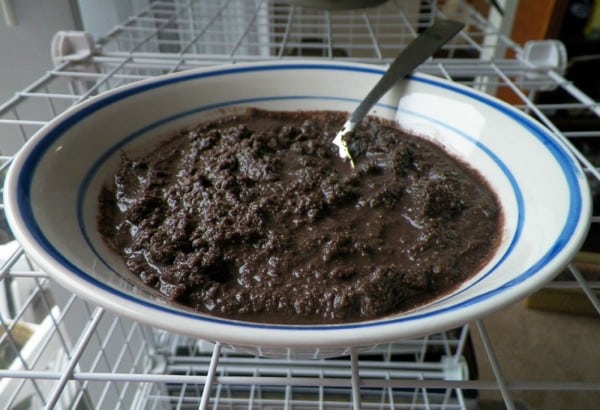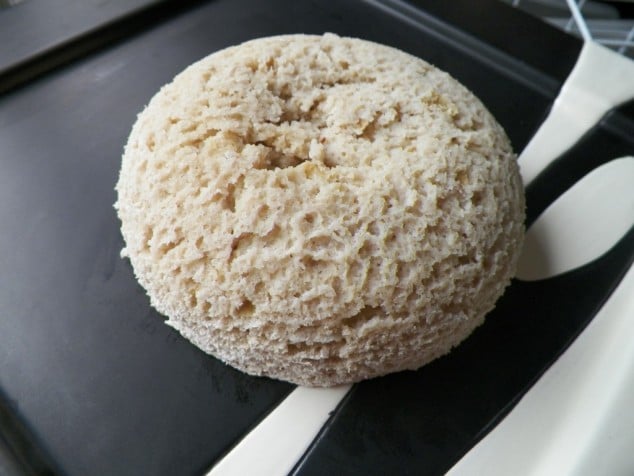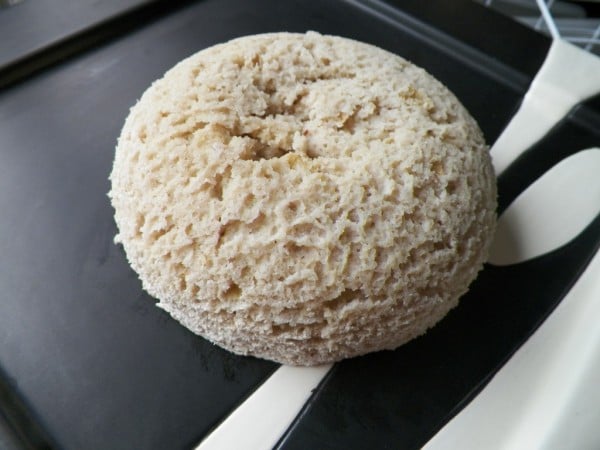 Best Coconut Flour Chocolate Mug Cake Ever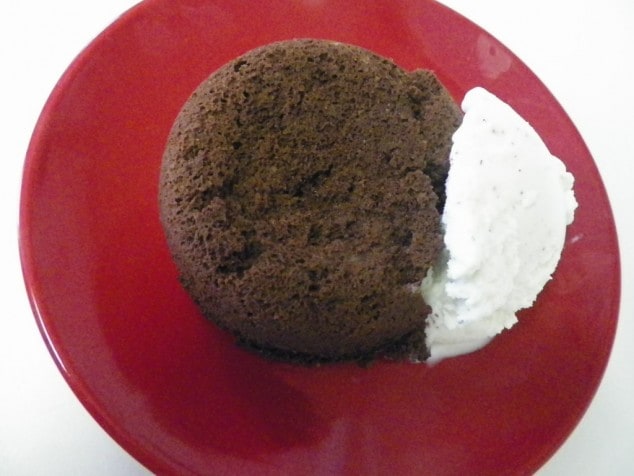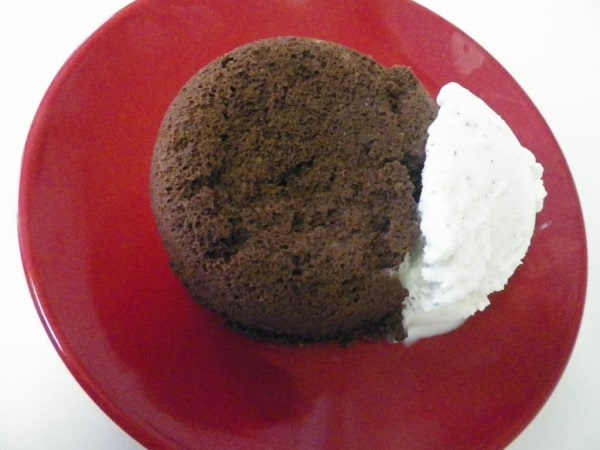 Southern Style Buttermilk Biscuit for One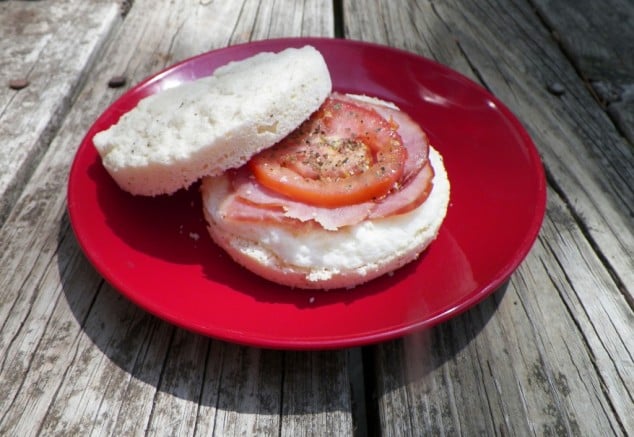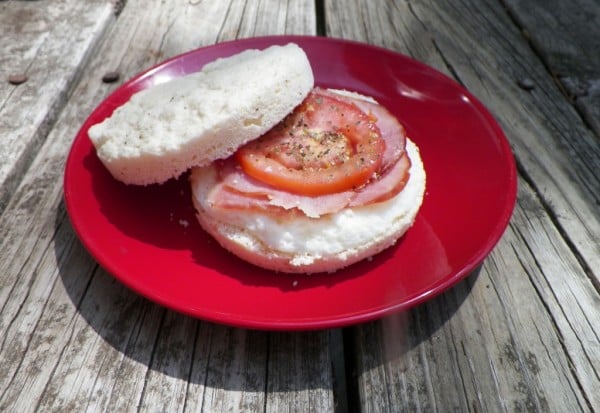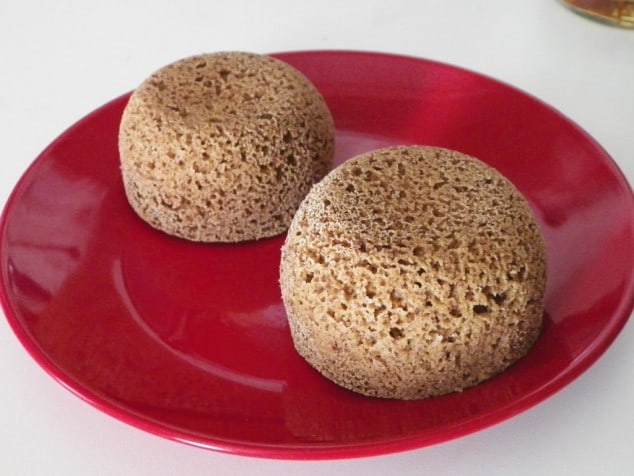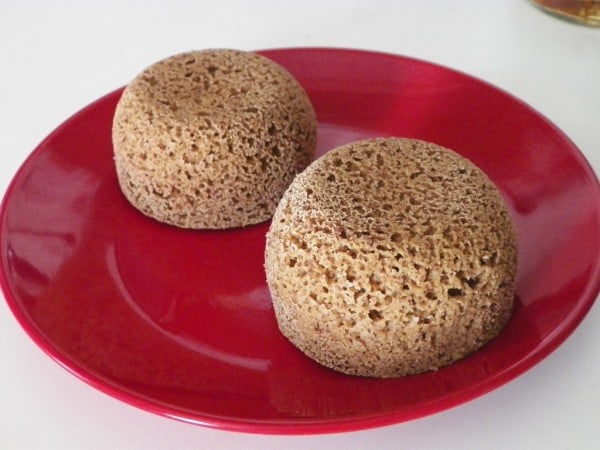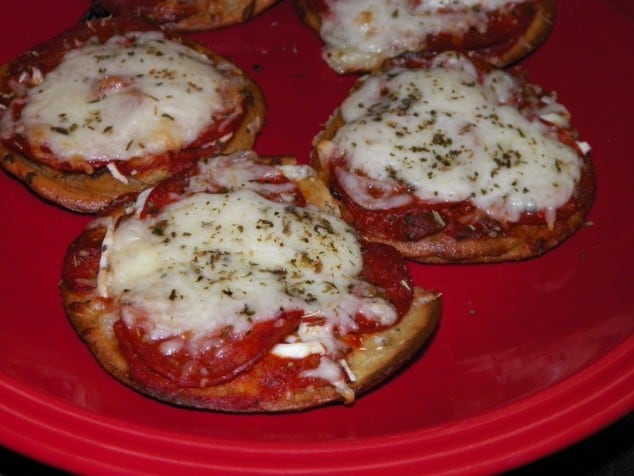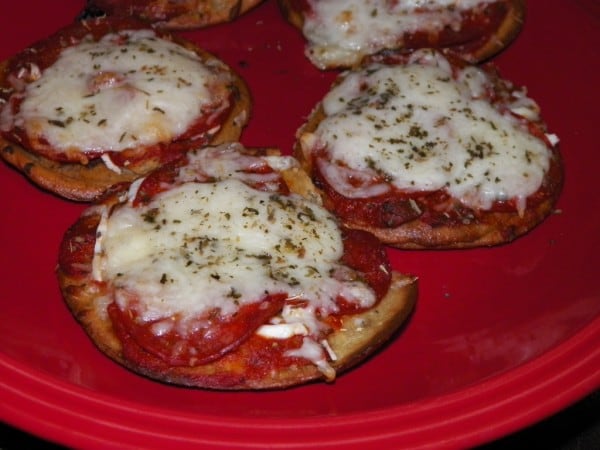 ~ Alta of Tasty Eats At Home shared her Potato Biscuits.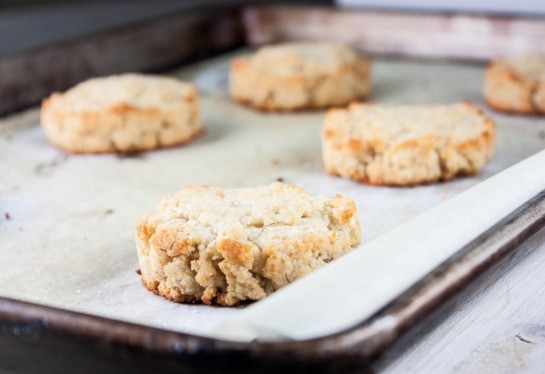 ~ Sunny of And Love It, Too! created Paleo/Autoimmune Granola.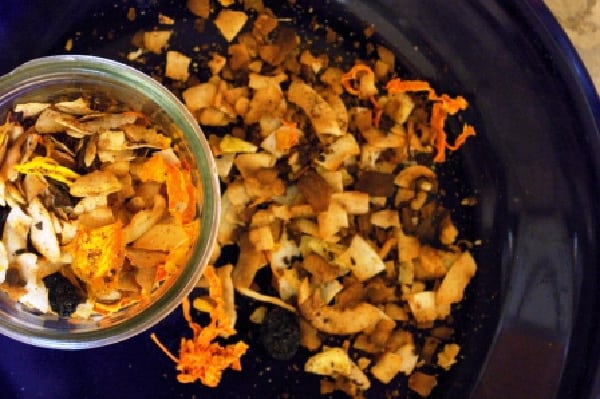 Wow on all of these recipes, huh? Which one will you choose to make first?
Originally published June 4, 2013; updated October 22, 2022.