For affiliate links and as an Amazon Associate I earn from qualifying purchases.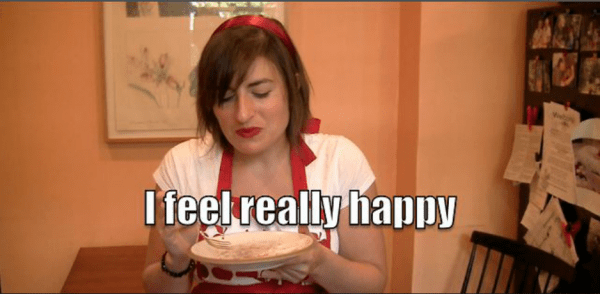 photo courtesy of Lillian's Test Kitchen
It's the last day of our Home for the Holidays … Gluten-Free Style series. Well, other than Christmas Day when later in the day, I'll officially announce the latest winners for our event (including those lucky final prize winners). Today I'm sharing yesterday's host blogger and her post and then in a separate post later, I'll be doing a wrap-up, recipe (with a "little help from a friend"), sharing some interesting information gleaned from one of the products that I'll be giving away, and doing a giveaway of several items.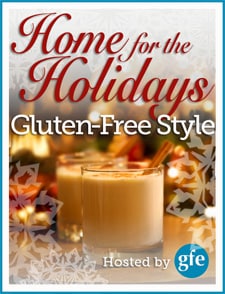 Yesterday, Lillian of Lillian's Test Kitchen was our host blogger. (Unfortunately, Lillian's site is no longer active. However, you can find her on YouTube here.) As is stated on Lillian's blog, she makes gluten-free, grain-free, dairy-free, cane sugar-free, and soy-free recipes for the very first time on camera. "On camera" of course means that you get to view via video on her blog. Hopefully, you've already found your way over to Lillian's post and video from yesterday. If so, you know that she made a variation of my Chocolate Silk Pie and topped it with my Honey Whipped Cream. You can see her "review" in the caption (her own words from the video) of the photo above, but please check out Lillian's post and video here. I promise you will love Lillian and the recipes!
One thing that I've learned is that many readers think that bloggers are perfect in the kitchen, doing recipes step by step, never missing a beat, never having a failure, etc. Ha! I and the bloggers I hang around with are real people just like you. We forgot to add ingredients, do steps out of order, change direction "midstream" and more. You see that reality and willingness to laugh and "go with the flow" in Lillian's video that's up (and all the others on her blog), and it's truly a very good thing. Lillian is a pure delight, entertaining us every step of the way as she figures out how to adapt my recipes to work for her dietary restrictions and preferences (e.g., she uses slightly less honey in the Honey Whipped Cream).
I first learned about Lillian when she did a video a few years ago making one of Elana's (Elana's Pantry) recipes. Later we got to meet in person at BlogHer Food and luckily have gotten to meet up one more time since then and have stayed in touch. I repeat … she's a pure delight. Funny. Charming. Engaging. Passionate. Real. That all comes through on camera, too, as she tests out others' recipes. But just so you know, Lillian is not typically filming by herself in front of a camera. A friend has the camera and they chat back and forth throughout the video, with the friend even stepping in to be on camera herself sometimes as she does in this latest video, too. Honestly, I love the exchange between the two of them in this video and others by Lillian. It's like joining in on a fun little baking party between friends!
Lillian's giving away the following:
Healthier Without Wheat (1 copy) ~ This book is Dr. Stephen Wangen's (founder and director of The IBS Treatment Center in Seattle) eye-opening "treatise" on the dangers of wheat and gluten. He addresses celiac disease, gluten intolerance, and wheat and gluten allergies. He also talks about some other common food intolerances. It's a bookshelf requirement!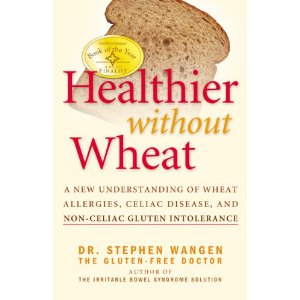 Gluten-Free Cupcakes (2 copies) ~ Yes, two more lucky winners will have the fun of making my good friend Elana Amsterdam's cupcakes using almond flour and/or coconut flour. To help some of you be better prepared to make these cupcakes and to add to the fun, I'm giving away two bags of Tropical Traditions organic coconut flour (2.2-lb bags; a little can go a long way with coconut flour) to two random winners in our Home for the Holidays … Gluten-Free Style event. Many of you may already have Elana's Cupcakes cookbook, but might not have picked up any coconut flour yet, so this latter giveaway could be for you!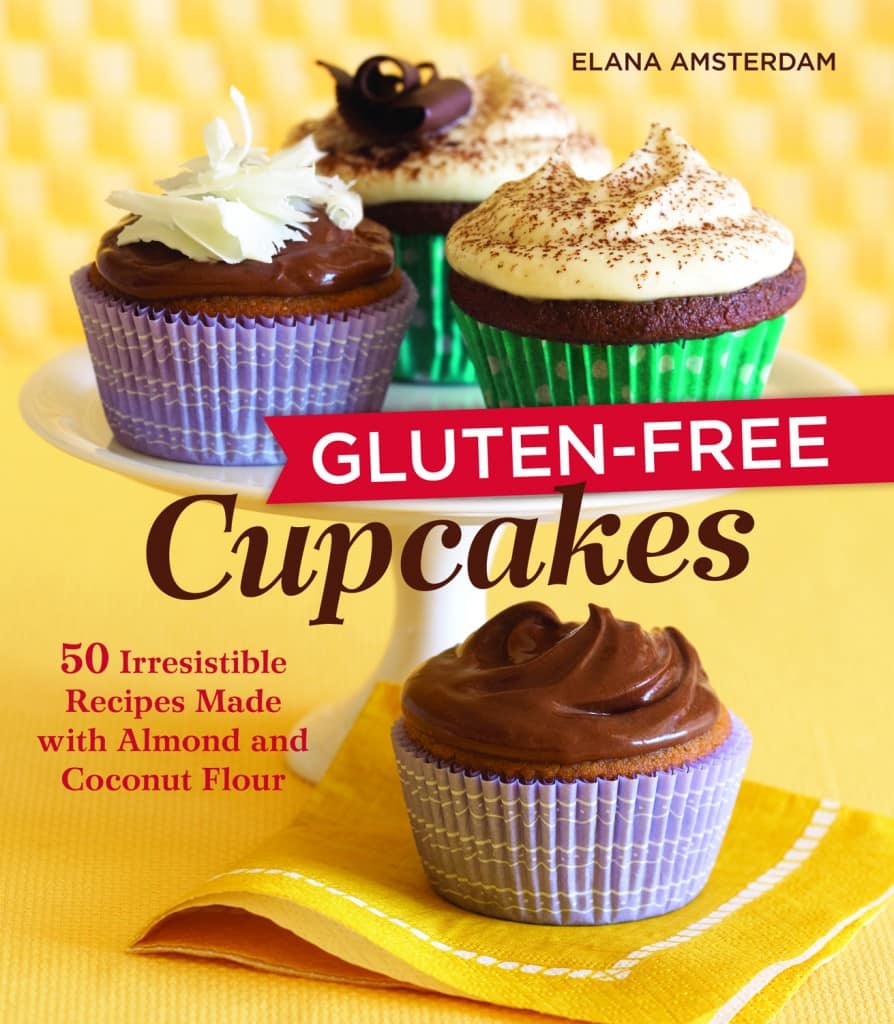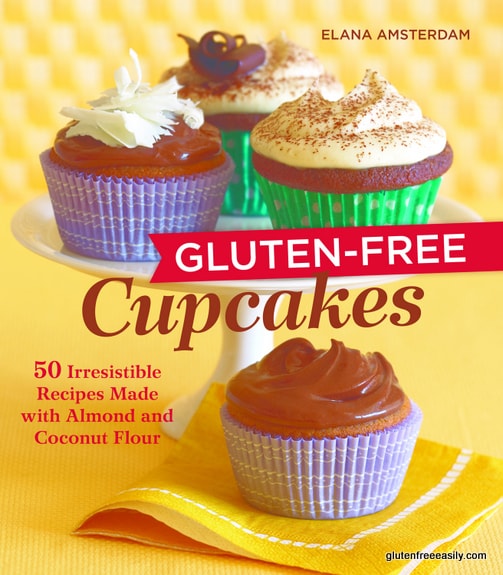 Lillian's giveaway ends tomorrow, December 24th, Christmas Eve, at noon, so you'll want to jump in quickly as well as see her rendition of my Chocolate Silk Pie with Honey Whipped Cream. It's all right here. Be sure to comment on Lillian's blog to actually enter her giveaway!
Next up, my post … a recipe to relax with and a couple of giveaways, one that will help keep you and your family safer. Stay tuned … I'll be back shortly. As I've shared throughout this event, every comment/giveaway entry is another one for the final giveaways—Caveman Cookies, Free From Gluten, and Vitamix (yes, a real Vitamix … the 5200 Super Healthy Lifestyle package!).
Originally published December 23, 2011; updated September 13, 2020.