For affiliate links and as an Amazon Associate I earn from qualifying purchases.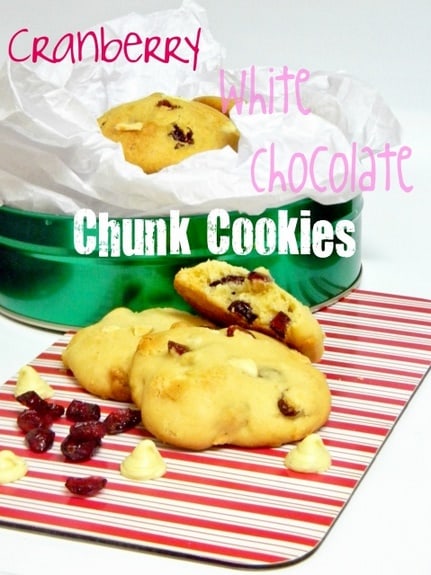 photo courtesy of  Z's Cup of Tea
Oh, I'm getting a bit blue as our Home for Holidays … Gluten-Free Style event comes to an end soon. So very soon. But yesterday, Zoe of Z's Cup of Tea shared a recipe that perked me up with its whites and reds and goodness galore—Cranberry White Chocolate Chunk Cookies. Her inspiration was the seasonal Cranberry Bliss Bar from Starbucks. Now typically I don't frequent Starbucks (although there's one exception I'll share tomorrow) and their Cranberry Bliss bars are not gluten free, but apparently they are quite popular. Many of those who have already commented on Zoe's post cited the wonders of the Cranberry Bliss Bar. "AMAZING" was one description. Zoe also linked to others who have made gluten-free versions of these bars, so clearly there is a *need* for these bars! But I have to admit that whenever I have to choose between bars and cookies, I always choose cookies. I think you will, too, once you see Zoe's photo!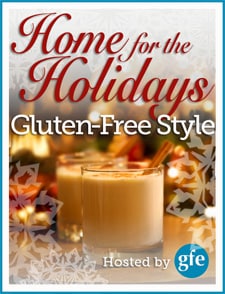 A little bit about Zoe … she's one of our young gluten-free bloggers. In fact, she's still a teenager and this is not even her first blog. She's had blogs in the past and has two right now—her gluten-free blog Z's Cup of Tea and her other more pop culture blog, trend and chic. I first "met" Zoe about a year and a half ago when she guest posted on Amy's (Simply Sugar & Gluten Free) blog. I started following her blog and we became friends almost immediately.  As Zoe shares in her event post, she is not gluten intolerant herself, she makes gluten-free, Specific Carbohydrate Diet-compliant recipes as part of the eating plan her family is on to her heal her brother from autism.  As one of our holiday event participants commented, that's pretty special! Those of us who are gluten free are incredibly appreciative of family members and friends who support us with creating and sharing gluten-free recipes, and are even more so when they cook for us safely, too. I love reading how much Zoe's brother has enjoyed a particular recipe or sometimes how he has helped her make a recipe. Zoe brings wonderful writing and fantastic recipes to her blog, and again it's amazing to me that she's a teenager! I often forget that fact momentarily, because she blows me away with her confidence in creating wonderful recipes, her knowledge of history, culture, art, etc. that she weaves throughout her posts, and finally, her professionalism, warmth, and positive outlook on life. They all come through on her blog.  You'll want to check out Zoe, her blog, and her Cranberry White Chocolate Chunk Cookies for sure.
Zoe also has a giveaway for you!
Delight magazine subscription ~ Delight is a gluten-free magazine that offers advice and tips for people following a special diet, as well as culinary tips, inspiring stories, and a travel section. It is published four times a year. Note that Delight only ships in the U.S. at this time.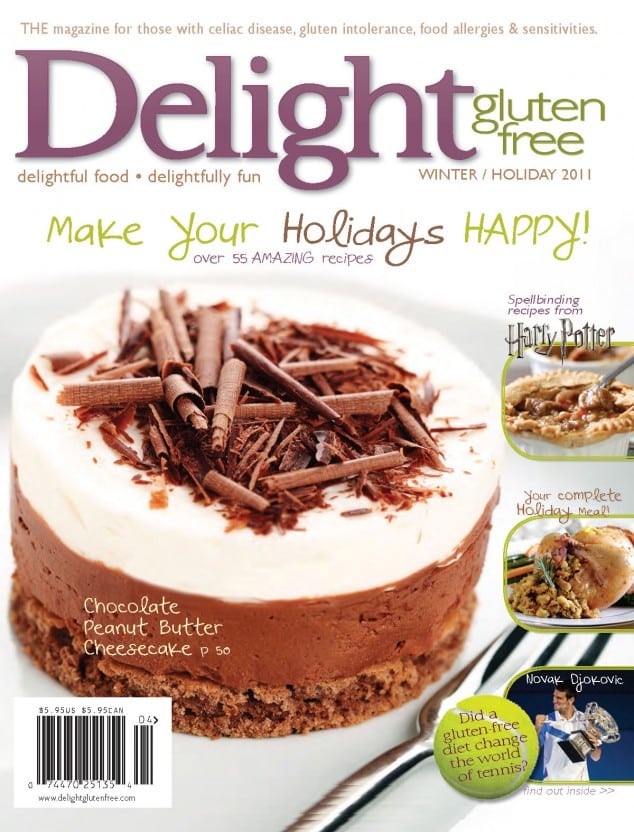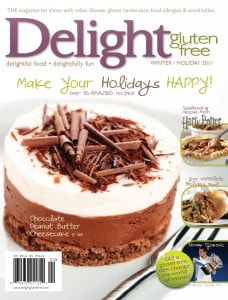 Simply … Gluten-Free Desserts ~ You can find an example of one of many fabulous desserts that my lovely friend Carol makes—Gluten-Free, Dairy-Free Chocolate Pots—here (as well as my brief "inroduction").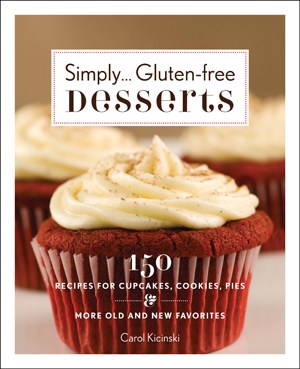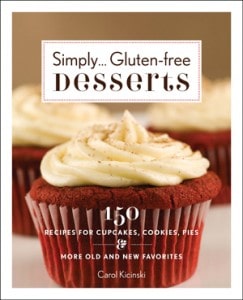 Gluten-Free Cupcakes ~ Got almond flour? Or got coconut flour? Then you can make my good friend Elana Amsterdam's cupcake recipes. They all call for agave nectar, but I use honey instead and the substitution works beautifully. The content lives up to the title—50 Irresistible Recipes!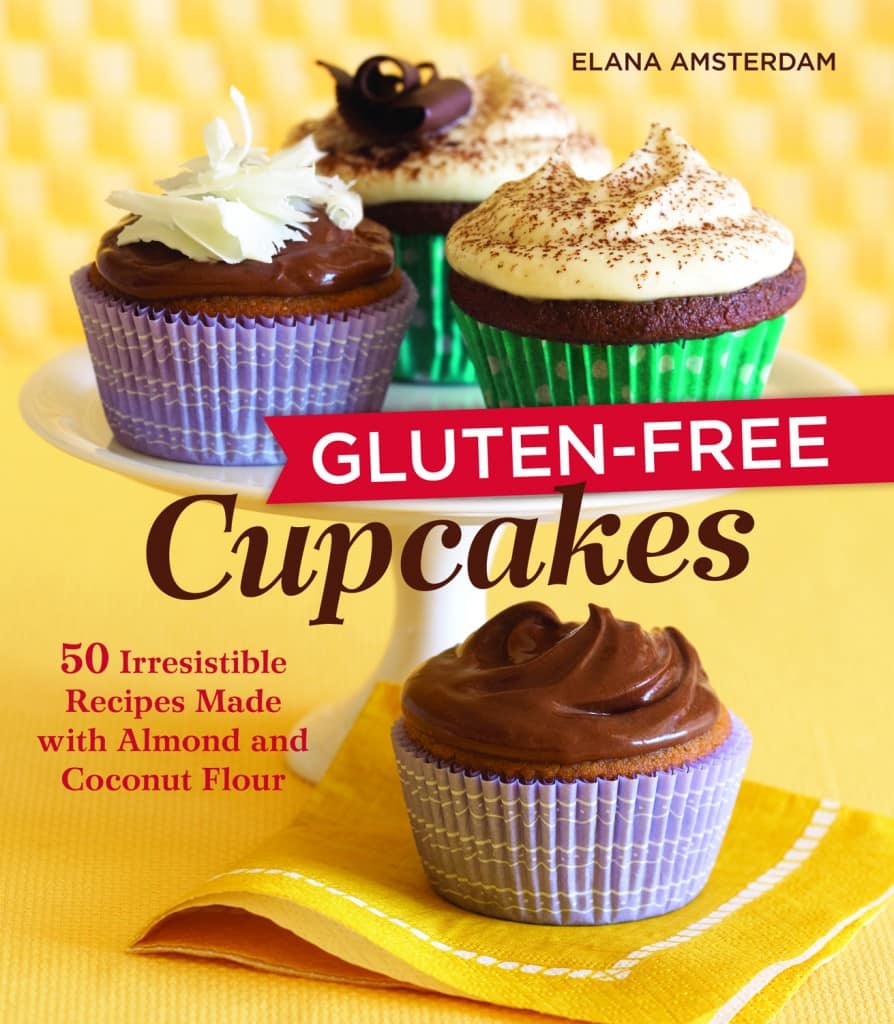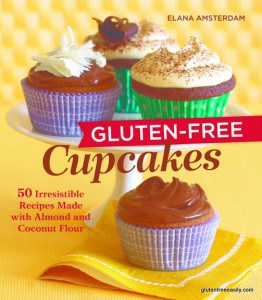 Zoe's giveaway ends tomorrow, Friday, December 23, at 11:59 pm PST.
The next to the last post in our series is also up. I'll be back with more details on Lillian (Lillian's Test Kitchen), her recipe, and her giveaway, but you might want to head on over now because her giveaway ends at noon EST on Saturday, December 24, Christmas Eve. Like I said, our Home for the Holidays … Gluten-Free Style event is coming to a close quickly. I know you all are not too sad though as you are anxious to see who will win the prize packages from Caveman Cookies and Free From Gluten, and, of course, the grand prize of the Vitamix 5200 Super Healthy Lifestyle package that comes with the grains container!