For affiliate links and as an Amazon Associate I earn from qualifying purchases.
Happy October Sunday, all! My father turned 78 yesterday. Happy, happy birthday, Dad! We'll be visiting Dad (and Mom) later today. I think I'll hold off on making him any gfe goodies for a bit though as Mom already baked him a Lemon Meringue Pie. Here's a tribute to my Dad that I wrote last year. I love him and call on his wisdom and advice often. Just last week, I dropped one of my beloved sterling silver heart necklaces down the bathroom drain. Between Dad and Mr. GFE, it was retrieved! The heart now bears a tiny scratch from its ordeal, but the scratch makes it even more special. I'm sure you know exactly what I mean. I owe so much to my father. I truly would not be the person I am without my Dad.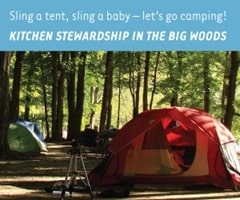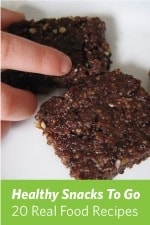 There's a review and giveaway up of Katie's (Kitchen Stewardship) e-books on my Out and About page. Enter to win Healthy Snacks To Go! or Kitchen Stewardship Camping in the Big Woods—A Family Camping Handbook with Real Food Options here.