For affiliate links and as an Amazon Associate I earn from qualifying purchases.
Most of us love bite-sized treats that we can use as "finger food" at parties or easily eat on the run. We also love treats that don't require baking. And there's a large group of us that get a little excited—or at least more interested—when there's candy involved. Enter these No-Bake Brownie Bites with Candy from Amber of Rays of Bliss.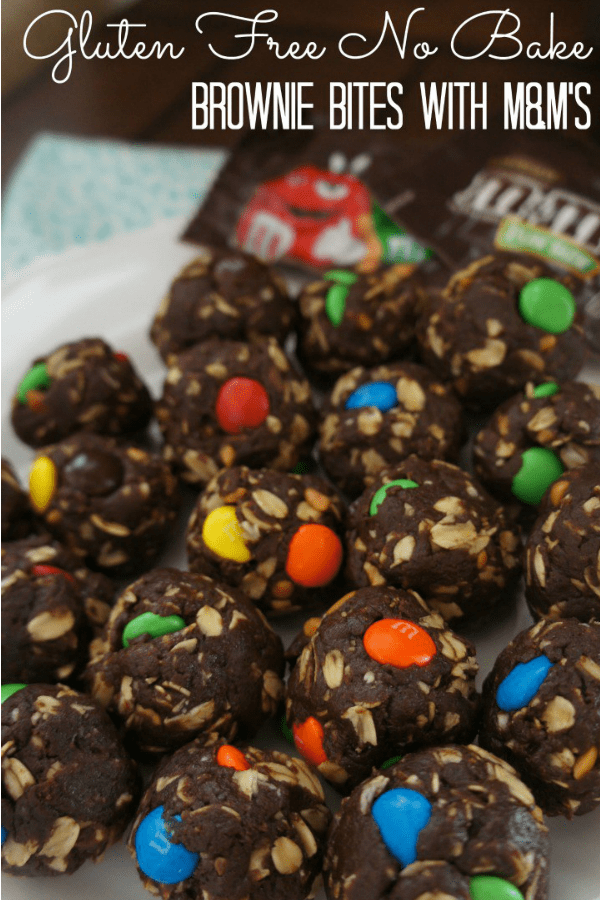 These might be the perfect treat for your crew. Amber says, "These tasty little bites are a huge hit around my house and at parties! You will love making these because they are so easy and you can clean your hands by licking off the yummy goodness!" But I also want you to know that the main ingredient in these brownie bites is gluten-free oats—which is a very nice balance for the treat factor. Be sure to use certified gluten-free purity protocol oats (like this brand). By the way, you get to choose your candy, but M&Ms certainly have the eye appeal!
Get Amber's No-Bake Brownie Bites with Candy recipe over at Rays of Bliss.