For affiliate links and as an Amazon Associate I earn from qualifying purchases.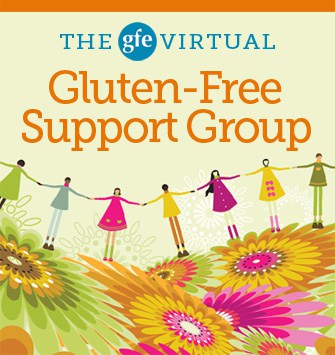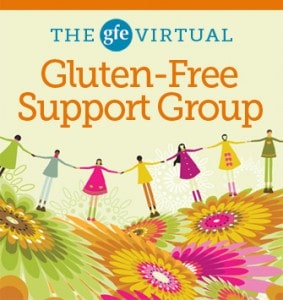 First, the delay … today was to be the kickoff of my new event The GFE Virtual Gluten-Free Support Group. I know so many of you are excited about this opportunity to learn more and support each other. I'm really pleased to know that, and can't wait to get this event going. However, I'm going to delay it until next Tuesday and hope to keep it there on the first Tuesday of the month (which will be a week or two after my actual support group meeting). My uncle passed away yesterday and while his death was not unexpected, I am sad … especially for my aunt … and I want to take a short, respectful break. It's just impossible for me to do a proper kickoff for our new event today. The truth is when something sad or tough happens in my life, I'm usually not "the show must go on" kind of gal. I usually take time to slow down and show respect and reflect. I hope you'll understand, and will be here next Tuesday for The GFE Virtual Gluten-Free Support Group.
I do have the information on the NuNaturals stevia package winners for you though. As I stated in my initial giveaway post, NuNaturals offered four winners the following package: one bottle of Pure Liquid Alcohol-Free Stevia, one bottle of Pure Liquid Alcohol-Free Vanilla Stevia, and one box of 50 NuNaturals Stevia Packets. Each prize is a $36.00 retail value. The winners of these four packages (with their comments) are shown below:
Gretchen Schlier—"Liked NuNaturals on Facebook!"

Valerie Poettgen—"I would LOVE to try the liquid vanilla stevia!"

Kathy—"I love NuNaturals. I heard about it over at Amy Green's blog. I figured if she loved it, I would, too …"

rachel—"I've only heard good things about nunaturals so that is why I want to try them!"
Congratulations to all the winners! I'll email each of you for your mailing information later today. And thanks to everyone who entered the giveaway. Remember that you can still take advantage of NuNaturals' other offers …
If you reside in the continental U.S.and have never tried NuNaturals before, but would like to try the NuNaturals stevia packets, NuNaturals will send you a free sample. Just send a self addressed, stamped, #10 envelope (that's the standard large envelope) to:

NuNaturals Inc
2220 West 2nd Ave, #1
Eugene, OR 97402

Plus, NuNaturals is offering two special discounts to gfe readers.

When you checkout at their website, enter the code BLG0612 to receive 15% off your order. Plus if your order totals $35 after the discount is applied, you will also receive free shipping. This offer will remain valid until June 30, 2012.
I'll be back in a few days with a new post. Thanks so much for your patience and understanding.