For affiliate links and as an Amazon Associate I earn from qualifying purchases.
Today is the next to the last muffin recipe and next to the last daily giveaway for March Muffin Madness (MMM) and both are really wonderful, per usual! Plus, we have the incredible grand prize offering, which includes the Blendtec Designer 625 with Wildside+ Jar and Twister Jars and so much other kitchen equipment and gluten-free food products! Let's get started with these Paleo Chocolate Hemp Protein Muffins!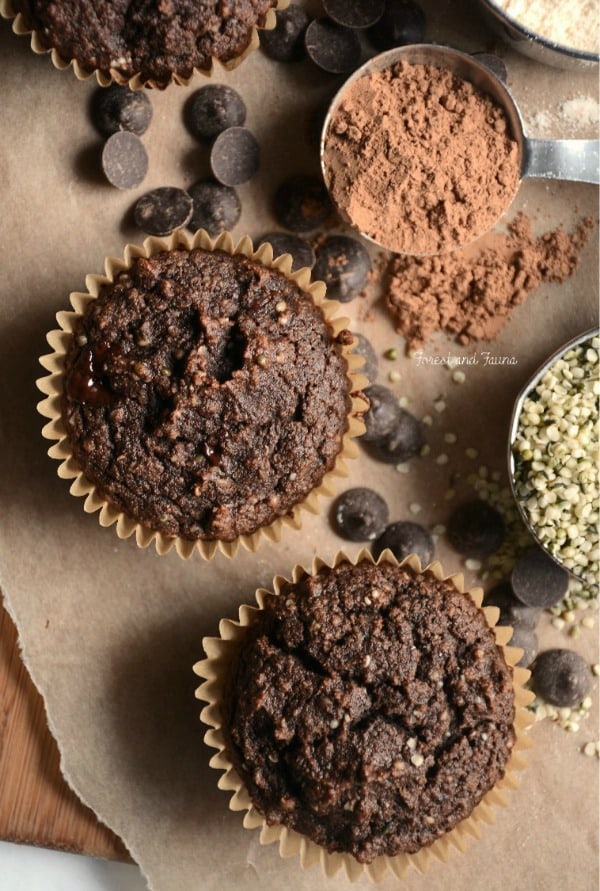 Paleo Chocolate Hemp Protein Muffins from Forest and Fauna
I'm all about these Paleo Chocolate Hemp Protein Muffins from Andrea Wyckoff of Forest and Fauna. As much as I love a good old traditional sweet muffin, there are times when I want—and need—some sweetness balanced with a healthy dose of protein. I'm a big fan of using hemp seed in recipes, too. So these muffins are definitely calling my name!
Andrea says: "These tasty Chocolate Hemp Protein Muffins are full of those good fats we love for fuel, a healthy dose of fiber, each muffin packs in 7 grams of protein, and they can easily be made with just 3 net carbs!" She also tells you how you can make a Black Forest version of these muffins—yum! And I absolutely love how she explains the benefits of this recipe over any Muffin in a Mug recipe!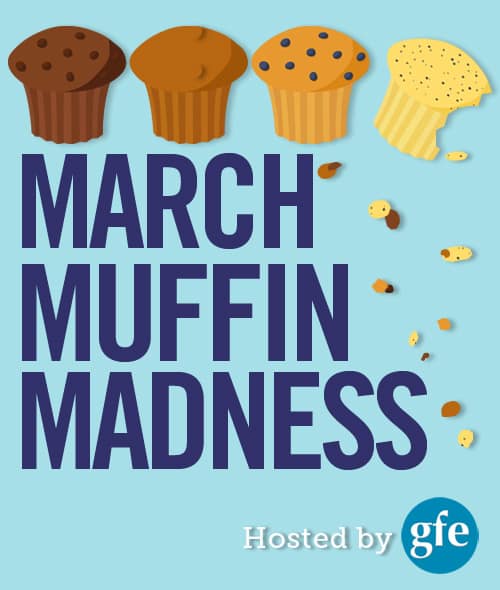 There's lots more to enjoy from Andrea though, such as The Best Low-Carb Pizza Crust, Paleo Egg Rolls (also Vegan), Low-Carb Biscuits with Goat Cheddar, Sea Salt Chocolate Caramels, and Paleo Holiday Cut-out Cookies. My favorite post of Andrea's is How to Make Your Own Chocolate Chips. Her brilliant method not only actually works, it's super easy, and the chocolate chips taste so good and work so well in recipes!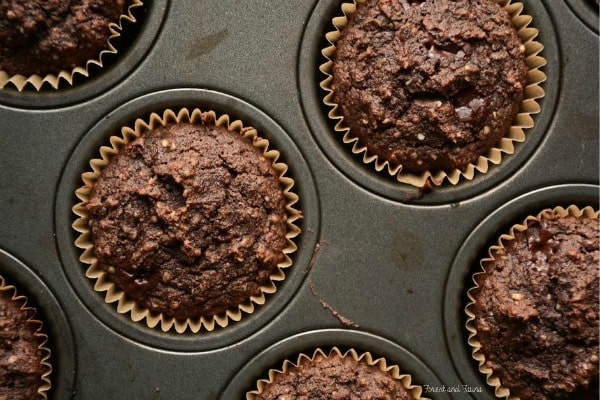 Before you head off to learn more about Andrea's Paleo Chocolate Hemp Protein Muffins, please check out and enter the giveaways below—because they're coming to an end quickly! Plus, Andrea's cookbook is one of the daily giveaway prizes today. Remember every comment on every post in MMM is an entry in the grand prize drawing!
Today's Daily Giveaway
~ Pure and Simple Paleo: A Low Starch Cookbook from Andrea Wyckoff (1 winner) (Update: This cookbook is no longer available.)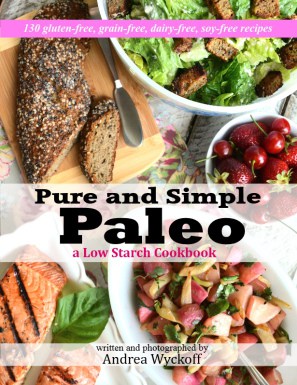 This cookbook from Andrea of Forest and Fauna is the one that so many who are gluten free and have additional food intolerances really need. All 130 recipes are grain-free, gluten-free, dairy-free, nightshade-free, corn-free, soy-free, paleo, and low starch. It only takes looking at one photo from the cookbook or reading one review of any of them to let you know that these recipes will make everyone happy though. That fact is a tremendous help to those who have families and don't want to cook separate items or meals. Here's one testimonial that says just that: "Tonight I had my family over, two grown daughters, their husbands, granddaughters, in-laws … Every dish was from your cook book!! The food was so good and everyone loved it."
~ Unconventional Treats: The Ultimate Resource for Creating Amazing Desserts without Gluten, Grains, Dairy, Eggs, or Refined Sugar (with Video Tutorials included) from Audrey Snowe (1 winner)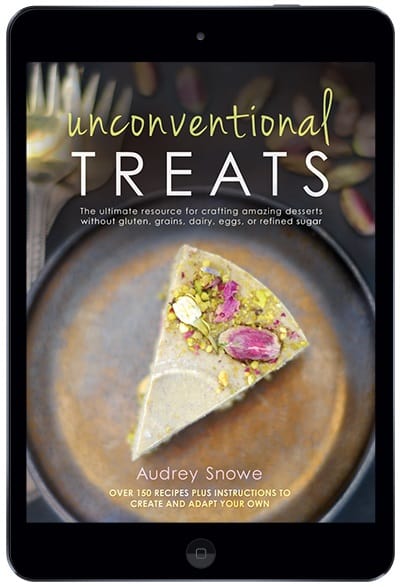 This cookbook and video combo come from Audrey of Unconventional Baker and it is pretty phenomenal! Audrey has not only packed it with amazing allergy-free treat recipes that are indeed unconventional by ingredients and "free-ness" (free of gluten, free of grains, free of dairy, etc.) but she has also included so many tips and methods. As she says, it's more than just recipes, it's a "total guide for learning." Readers of her cookbook say that her instructions are easy to follow and that the treats become family favorites that get made again and again. All that said, I can't begin to do justice to Audrey's guide, so please click on the link above to read more and take a look at one of her creations below. This combination is a $47 value. Thanks to Audrey for giving one away for MMM!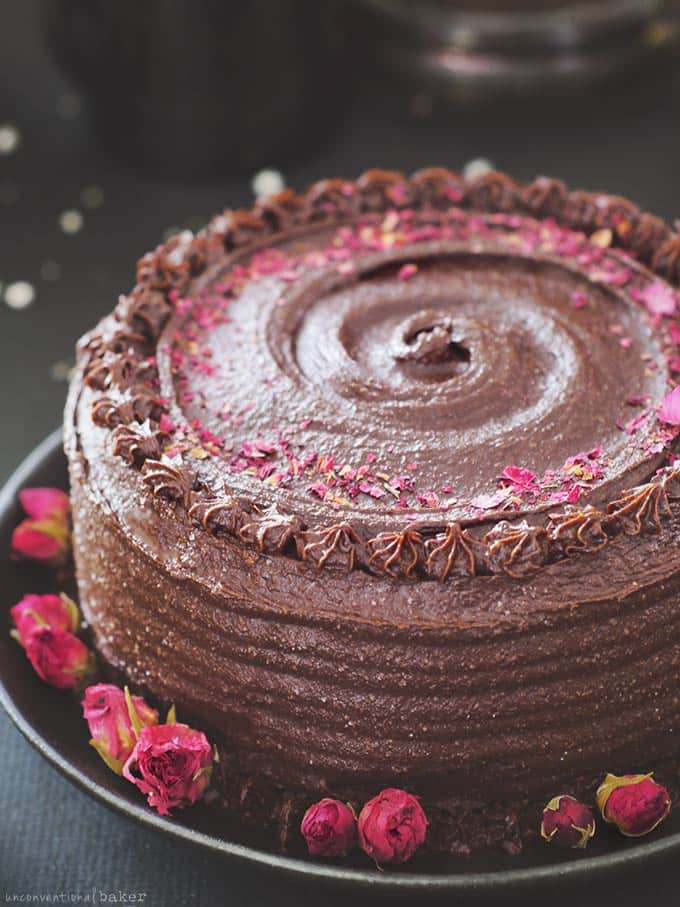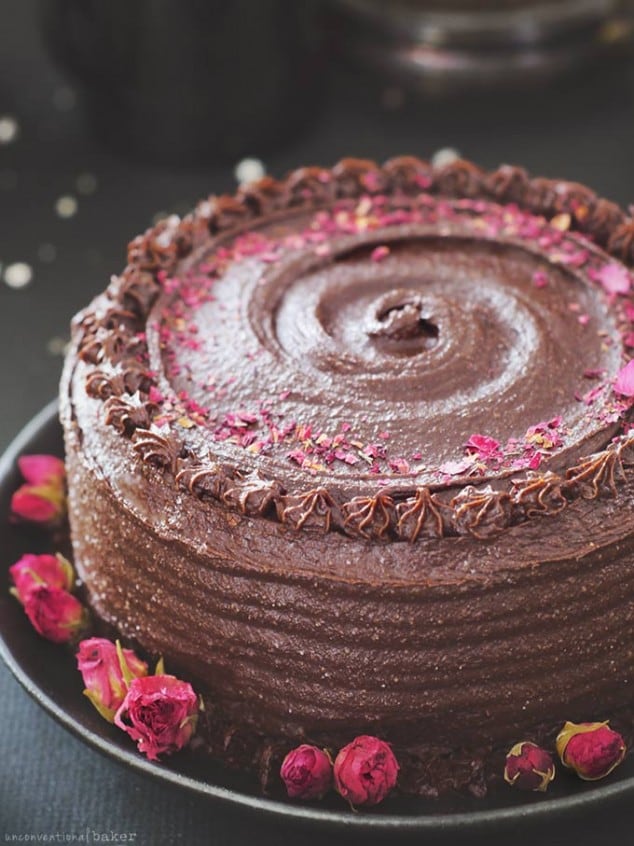 ~ Danielle Walker's Against All Grains: Meals Made Simple Gluten-Free, Dairy-Free, and Paleo Recipes to Make Anytime from Danielle Walker (1 winner)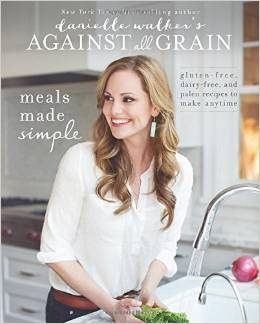 I'll recap my previous review of this cookbook. It not only includes 100 recipes, Danielle also gives you 8 weeks of meal plans using these recipes, which include shopping lists. I like that leftovers are always taken into consideration, too. (That's "old school" wisdom, but it's nice to have Danielle to do the thinking for us.) There are a lot of beautiful and luscious, yet simply executed, recipes in this cookbook. Danielle is really a dear who has helped so many. I have really enjoyed seeing her on so many television shows and so many places online sharing her personal story of healing recently. My top picks: Buffalo Chicken Salad, Pesto-Stuffed Prosciutto Chicken, Warm Taco Salad, and Real Deal Chocolate Chip Cookies. Thanks to Danielle for sharing her second cookbook with MMM readers!
a Rafflecopter giveaway
Grand Prize Giveaway (1 winner for each)
Be sure to enter the overall/grand prize giveaway at the bottom of this post and come back tomorrow for the very last gluten-free muffin recipe and daily giveaway of MMM! Again, remember that commenting on every post during the MMM event gives you additional entries into the grand prize drawing, which includes the following, so be sure to spread the comment love here and on participating posts!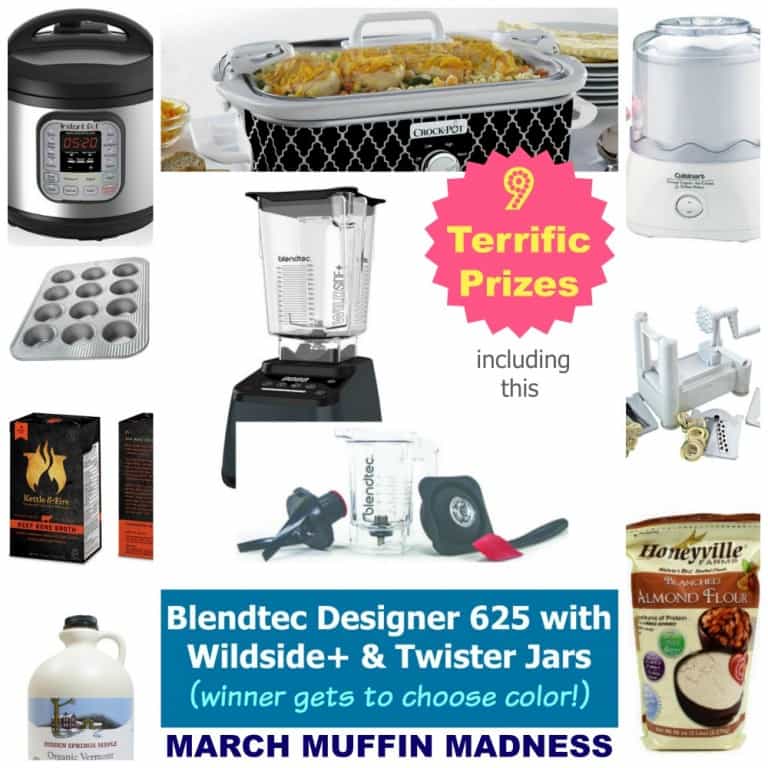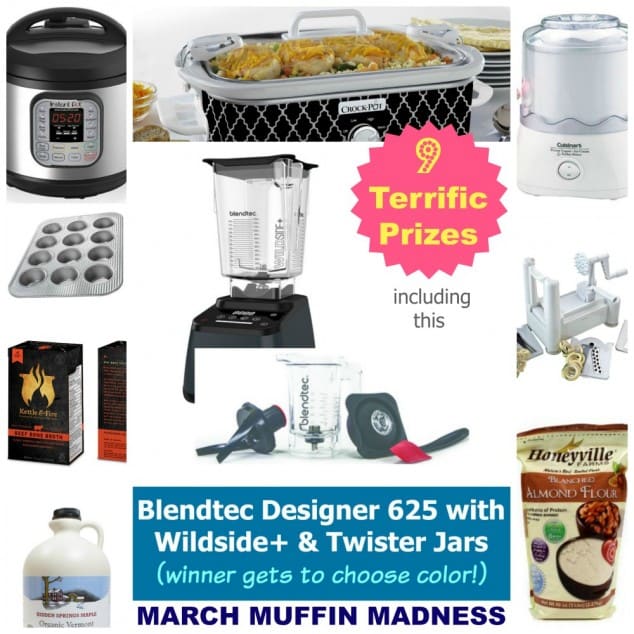 1/2 gallon Hidden Springs Vermont organic maple syrup,
USA Bakeware 12-cup muffin pan,
Kettle & Fire bone broth (thanks to the folks at Kettle & Fire!),
5-lb bag of Honeyville almond flour,
Paderno World Cuisine vegetable slicer/spiralizer,
Crockpot casserole slow cooker,
Instant Pot pressure cooker, and
Blendtec Designer 625 with Wildside+ jar and Twister jar—this is our grand prize! It's sponsored by the generous folks at Blendtec. The winner even gets to choose the color of their high-speed blender/all-in-one appliance. See the complete listing of daily prizes and the complete lineup of recipes in the kickoff post here. Follow the links to comment on each post to enter the daily giveaways or the grand prize drawing!
a Rafflecopter giveaway
Originally published April 3, 2016; updated October 23, 2022.