For affiliate links and as an Amazon Associate I earn from qualifying purchases.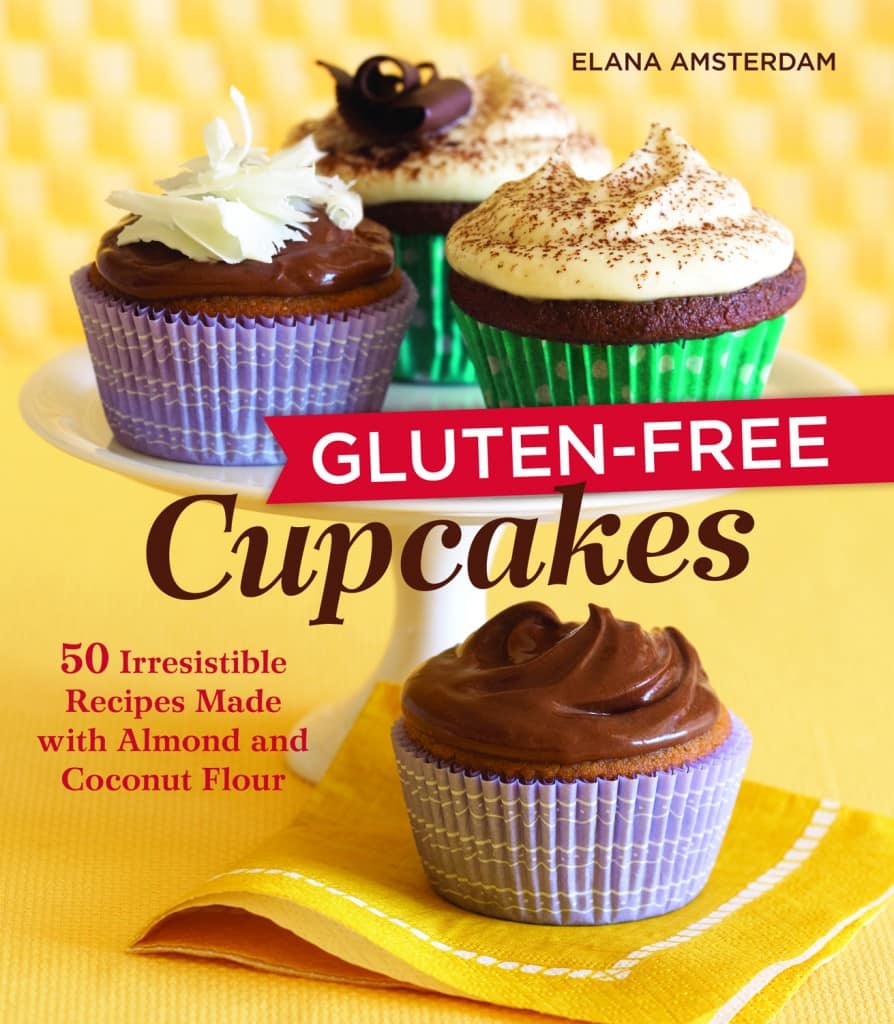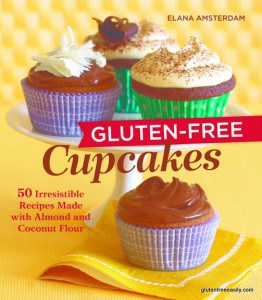 Yes, you read that right! There were so many great responses to my gfe giveaway of Elana's new Gluten-Free Cupcakes cookbook (and my query on how folks stored their cookbooks), that I decided to give away six copies! One is courtesy of Elana and her publisher, Ten Speed Press, and the other five I have purchased myself as gifts to my gfe readers. I sort of feel like celebrating and giving is often the best way to celebrate! After all, I just got back from the Gluten-Free and Allergen-Free Expo outside Chicago (lots of great gluten-free karma there; read one of Debi's recaps here!); Wednesday was the Gluten-Free Labeling Summit in Washington, DC (with the tallest gluten-free cake built and the FDA Deputy Director of Foods showed up! read more here); and finally, May is National Celiac Awareness Month. Of course, my mind automatically converts the latter to National Gluten Issues Awareness Month, as we know that there are so many more with gluten issues who will not test positive for celiac, but still need to eat gluten free. And as many have said before—and I agree—every month should be celiac/gluten issues awareness month! I try to do that here at gfe, but still I have much planned to spread awareness and celebrate the goodness of the gluten-free life this month—from the sharing of personal stories (the "faces" of celiac/gluten intolerance/gluten sensitivity) to simple gfe recipes (the norm!) to gluten-free blogger adoptions (and other periodic blog events) to book reviews and giveaways (including children's books and more cookbooks!). So stay tuned, but now for the winners of Elana's Gluten-Free Cupcakes cookbook (all selected via random.org) …
LauraK—"We are lucky – the previous owners put in beautiful floor-to-ceiling wood cabinets in the eat-in area when they renovated the kitchen. Thank goodness, because all of the junk in our house ends up in those cabinets. But the cookbook shelf is nice and neat!"
Carol—"I am a therapeutic baker! I just finished baking French Almond Macaroons and Chocolate Pecan Cookies, both gluten free. I'm always looking for more recipes. I have Elana's Gluten Free Almond Cookbook and am working my way through it. I have a jammed full long skinny kitchen cabinet with the cookbooks I use most frequently, including Elana's, Cooks The Best Recipes, and my old faithful, the original New York Times cookbook. I've gotten pretty good at adaptation to gluten free. My "overflow" cookbooks are in a nearby room with two packed bookcases with cookbooks and a deep windowsill with the oversize one. Its the one category of book I will not weed!"
Sherri S.–"I only have one cookbook – Elana's Almond Flour Cookbook – it sits on my counter top on a table top stand. I have printout recipes in a drawer – not organized! I'd love to win this for the opportunity to try some new recipes. Thanks for the chance!"
Lois Silverman—"My cookbooks are kept in my library (3rd small bedroom/den) filled with bookcases; a great reading chair and my computer. There are at least 3 bookcases specifically for cookbooks. They are stored b type (classic cookbooks; diet cookbooks; gluten free; diabetic or low carb; vegan; Indian; Chinese/Asian, etc, then alphabetically by name of book.
I have type 2 diabetes and would love Elana's new cookbook (I have her first) because any baked good made with grains spikes my blood sugar so high. Almond flour and coconut flour and alternative sweeteners in small amounts seem to work for me. When I eat a baked item like a cookie, cupcake or piece of "bread", I feel "emotionally" satisfied and therefore feel good. Thanks for the opportunity."
Beth—"We're just starting the GF journey so this would be a great help in the kitchen. My cookbooks are stored in a drawer in the kitchen! I don't use them often, because most recipes I find online!"
Julie—"My husband and I keep all of our cookbooks on a shelf in our office, which is right next to our kitchen and the stove. I just started the change to a gluten-free lifestyle. I had already cut back on most breads and pastas, but I realized that I was still feeling pretty ill. The change hasn't been too hard, but I have an enormous sweet-tooth and love baked goods! I love baking and cupcakes are my favorite thing ever. I only have 2 other gluten-free cookbooks (neither of which have cupcake recipes), and this was the next one on my list to buy once I had the money. Thank you for hosting this give-away! Glad I found your blog!"
Congratulations to all! Please leave a comment, but most importantly, promptly send me an email that includes your first and last name and mailing address. If I do not hear back from you by the end of the weekend, I will select another winner for Elana's Gluten-Free Cupcakes cookbook(please don't make me do that!). If you didn't win this time, note that Elana's new cupcakes cookbook is still only $9.99 on Amazon—a lovely little bargain that will give back to its owners!  (Y0u can get a preview with her Marble Cupcake recipe here.)