For affiliate links and as an Amazon Associate I earn from qualifying purchases.
I'm back for Gluten-Free Wednesdays (GFW), the weekly blog carnival that I co-host with my friends Linda of Gluten-Free Homemaker (sadly, this site is no longer active) and Lynn of Lynn's Kitchen Adventures.
Since I was away from GFW last week, I'm going to play a bit of catch-up this week. Hope you don't mind!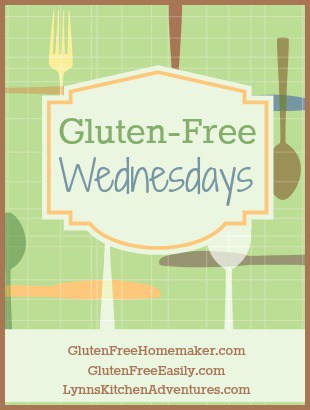 My Highlights from gfe
~ Blueberry Belgian Waffles with OATRageous Oatmeals Review & Giveaway ~ This delicious and hearty waffle recipe comes from Kathy Hester's new cookbook.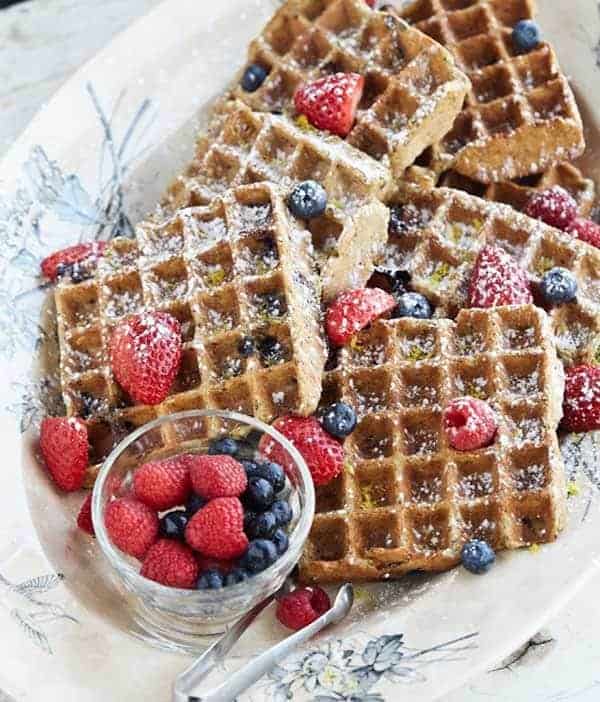 If you're an oat lover and need some new ideas for using them, you'll want to check out my review, this recipe from the book (which can also be made as regular waffles or pancakes and, also, without lemon if you prefer), and my thoughts on the other recipes that are included. Plus, be sure to enter the giveaway to win this OATRageous Oatmeals cookbook!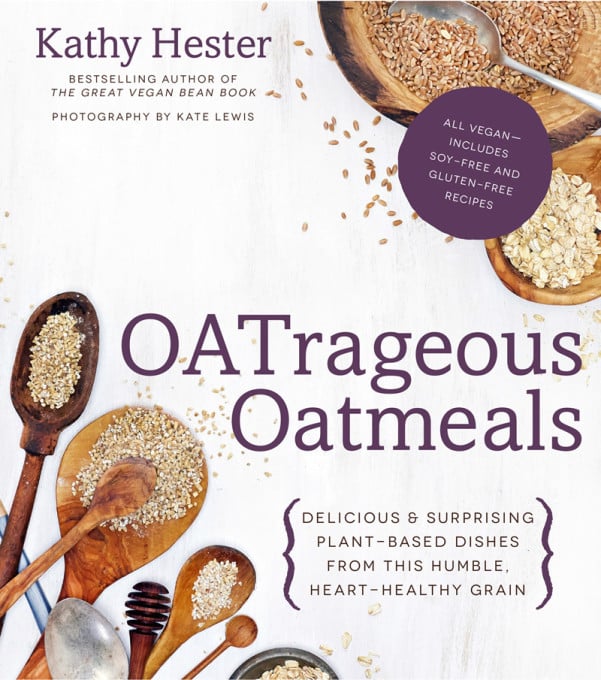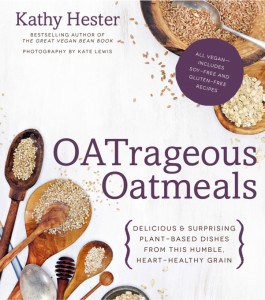 The Most Popular Post on Gluten-Free Wednesdays Last Week
~ Crescent Rolls from The Rice of Life were the most clicked this week. They do look pretty fantastic! Crescent rolls were one of those magical comfort foods for me in the past, and I'd love to have a gluten-free version in my life again.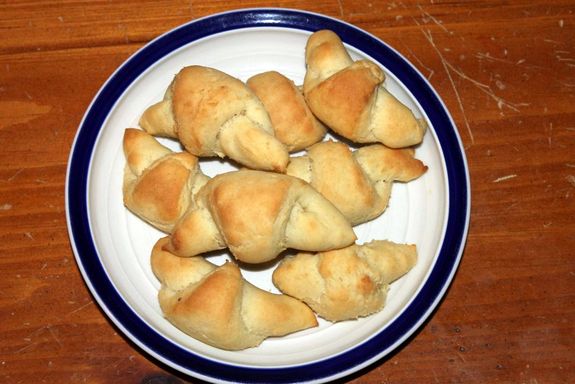 and
~ Homemade Gluten-Free Baking Mix (like Gluten-Free Bisquick) from Lynn's Kitchen Adventures was tops last week. This recipe comes from Lynn's popular gluten-free ebook, The Gluten-Free Baking Mix Cookbook. It's the first time she's shared it on her blog. Give it a try!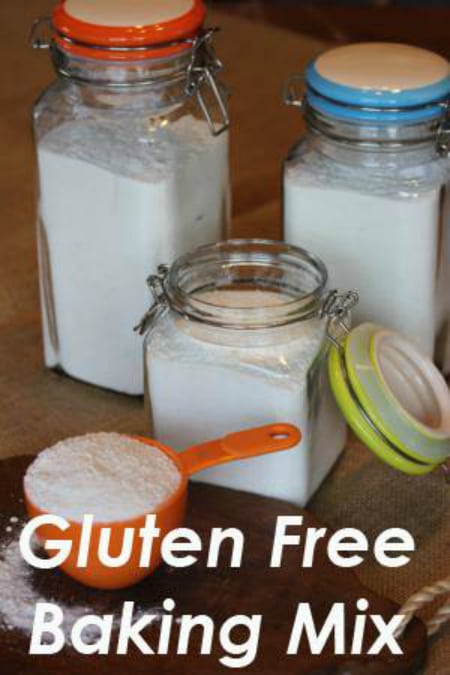 ~ My GFW Post "Picks" from the Last 2 Weeks
~ 2-Minute Mug Blondie with Peanut Butter, Marshmallows, and Chocolate Chunks ~ Audrey of Unconventional Baker sure knows how to pull people in, right?! She's not typically a microwave gal (understatement, per her words), but she had a craving. She says her recipe can be baked in the oven, but the results will be slightly different.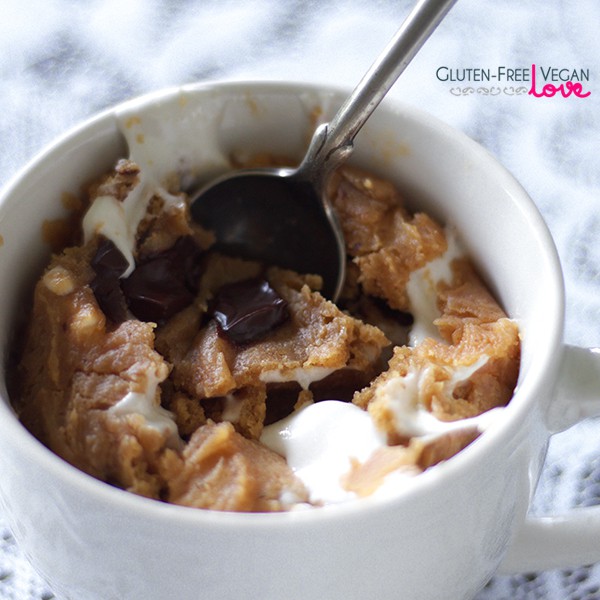 ~ Gluten-Free Spinach and Cheese Pie with a Potato Crust ~ Pies are one of my favorite things in the whole world and a good savory pie makes me just as happy as a sweet one. And when the weather cools, probably much more so. This one from Gluten Free A-Z Blog looks delicious!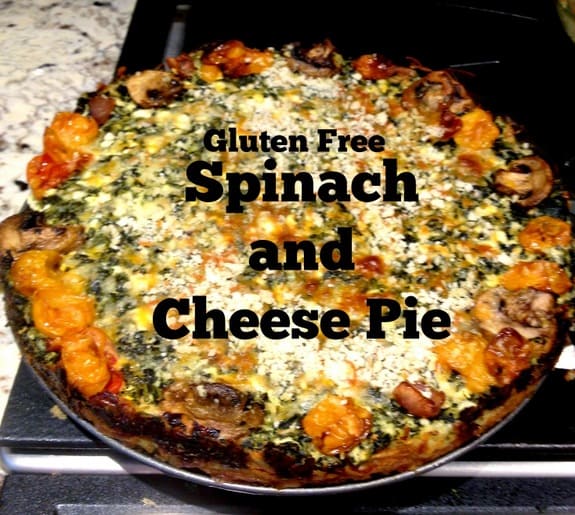 The Carnival
We appreciate your participation and are happy to share many of the links on social media sites. However, as much as we hate to put a damper on this fun carnival, entries that do not follow the guidelines will not be shared and will be deleted from the linky.
~ You must link back to one of the co-hosts.
~ Links should be about a gluten-free eating idea. While it doesn't have to be a recipe, it should be food related.
~ Recipes should have gluten-free ingredients or options in the recipe (not elsewhere in the text).
~ If you're new, please read all the guidelines.
Note: Linking up indicates you are giving permission for us to share your submitted photo and your link via social media or in next week's post if it is selected as the most popular post for the week or featured as a highlight.
Originally published September 23, 2014; updated February 26, 2022.