For affiliate links and as an Amazon Associate I earn from qualifying purchases.
I'm away from my usual work desk, enjoying, learning, and having lots of fun with Mr. GFE at the Food Allergy Bloggers Conference (FABCon), the Grand Canyon, Sedona, and Phoenix. Here are a few quick photos of our trip thus far.
But trips aside, it's time for Gluten-Free Wednesdays (GFW) once again! GFW is the weekly blog carnival that I co-host with my friends Linda of Gluten-Free Homemaker (sadly, this site is no longer active) and Lynn of Lynn's Kitchen Adventures. It's a great place to find new gluten-free eating ideas! If you're a blogger, please link up yours (following guidelines at the bottom of this post). Link up your recipes, reviews, etc. and they will show up on all three of our blogs!

My Highlights from gfe
~ On gfe:
Pumpkin Pie Smoothies ~ This gluten-free, dairy-free smoothie is a gfe favorite. It not only gives you that heavenly pumpkin pie effect in a glass, it also gives you a nice little protein boost if you choose the added protein options. Such a great seasonal treat!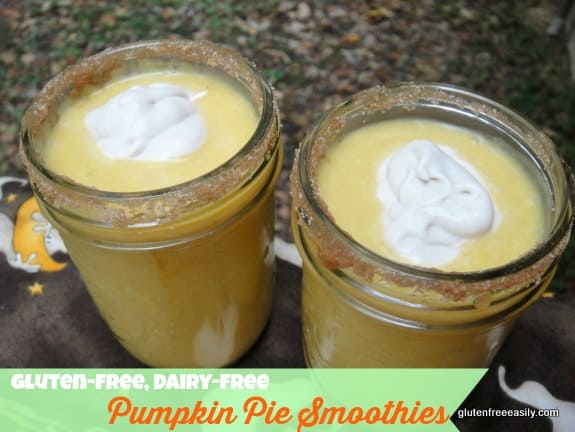 ~ My GFW Post "Picks"
~ Gluten-Free Michaelmas Bread (Rolls) from Waldorf (Inspired) Moms (this site is no longer active) ~ Lori created these beautiful rolls to celebrate Michaelmas. Although that special day just passed, these rolls are clearly worth making any day of the year. They're gluten free, dairy free, and egg free.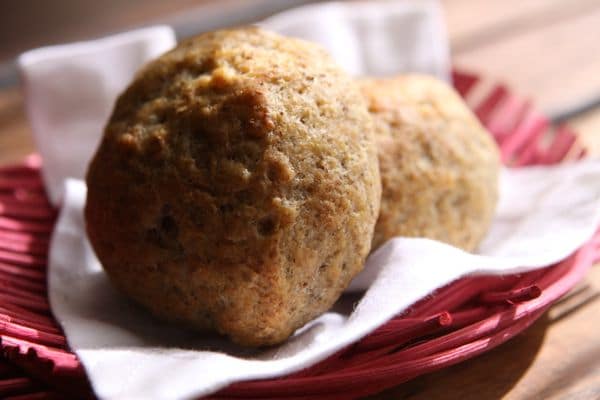 ~ Breakfast in a Muffin from In Johnna's Kitchen ~ See if these muffins from Johnna intrigue you as much as they do me. On the outside, they look like your "mild-mannered"muffin …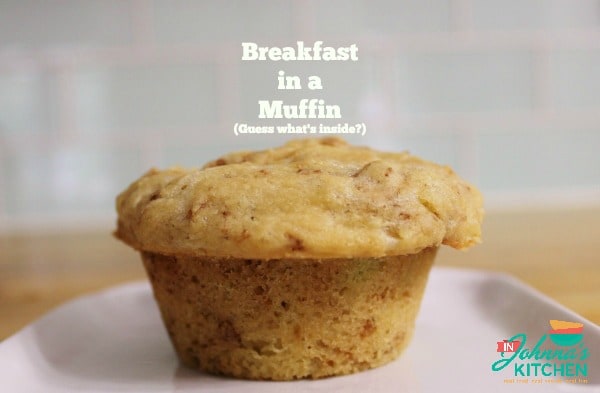 But on the inside, there's a surprise! Hello, protein muffin! Perfect for breakfast, afternoon protein boost, road trip snack, etc.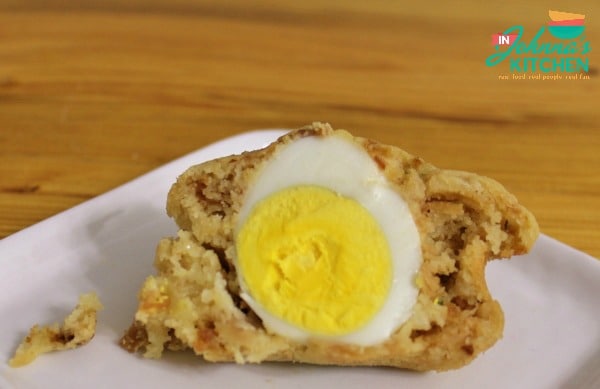 The Carnival
We appreciate your participation and are happy to share many of the links on social media sites. However, as much as we hate to put a damper on this fun carnival, entries that do not follow the guidelines will not be shared and will be deleted from the linky.
~ You must link back to one of the co-hosts.
~ Links should be about a gluten-free eating idea. While it doesn't have to be a recipe, it should be food related.
~ Recipes should have gluten-free ingredients or options in the recipe (not elsewhere in the text).
~ If you're new, please read all the guidelines.
Note: Linking up indicates you are giving permission for us to share your submitted photo and your link via social media or in next week's post if it is selected as the most popular post for the week or featured as a highlight.
Originally published September 30, 2014; updated February 26, 2022.