For affiliate links and as an Amazon Associate I earn from qualifying purchases.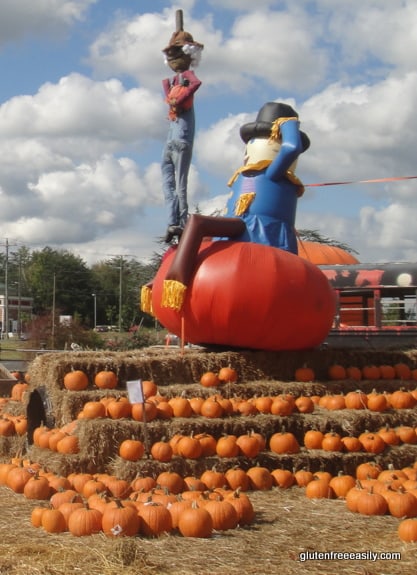 It's definitely beginning to feel and look like fall here! Today we cleaned our chimney and the pipe that connects our wood stove to it, so Mr. GFE and I are all set for our way of heating. It always feels good to check that off the list, and the warmth from the wood stove will feel even better when the temps cool later this week! And any baking time now translates to bonus heat; I always love that. Being back in jeans and long sleeves while enjoying beautiful days is nice, too!
So here we are at Gluten-Free Wednesdays (GFW) once again! GFW is the weekly blog carnival that I co-host with my friends Linda of The Gluten-Free Homemaker and Lynn of Lynn's Kitchen Adventures. It's a quick and easy way to find new gluten-free eating ideas that work for your way of eating. If you're a blogger, please link up yours (following guidelines at the bottom of this post). Link up to any one of our GFW posts and your submission will show up on all three of our blogs.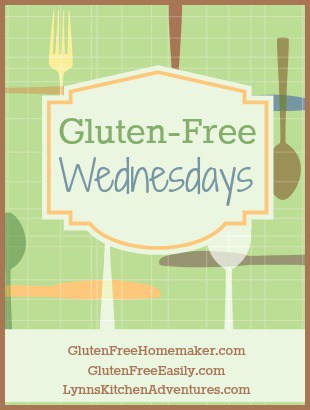 We love to connect with our readers. Here's how to follow each of us:
Shirley (me) – Blog Updates (gfe and All Gluten-Free Desserts), Facebook, Pinterest, Twitter, Google+

Linda – Blog Updates, Facebook, Pinterest, Twitter, Google+

Lynn – Blog Updates, Facebook, Pinterest, Twitter, Google+
My Highlights from gfe and All Gluten-Free Desserts
~ On gfe:
Easy Pumpkin Squares ~ These really are one of the easiest treats ever, and people love them—even the folks who usually don't like pumpkin! They're gluten-free and dairy-free, and light and tasty!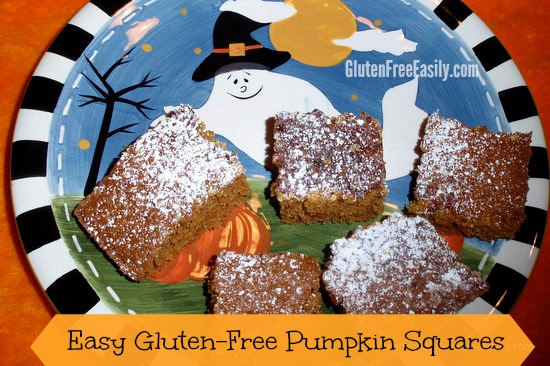 ~ On All Gluten-Free Desserts:
Moon Pies from Keeley McGuire ~ Yes, gluten-free Moon Pies! Keeley tells you the wonderfully easy way to make your own "authentic" Moon Pies.
Pretzel Rolos from Petite Allergy Treats ~ Laura uses just three ingredients to create these delicious elegant treats. They're gluten free and nut free and she gives you a vegan option.
The Most Popular Post on Gluten-Free Wednesdays Last Week
~ "Most clicked" last week were these Big & Soft Paleo Ginger Molasses Cookies from Allergy Free Alaska. Ginger Molasses Cookies are definitely ideal for fall baking in my opinion and who doesn't love a nice big and soft cookie?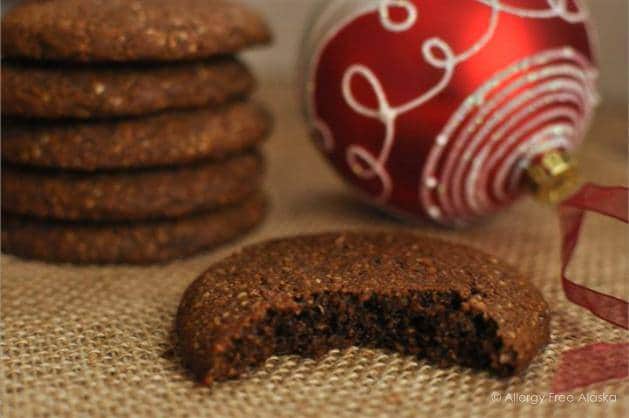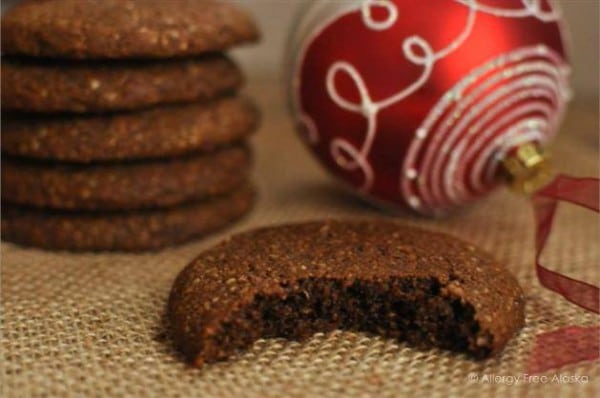 ~ My GFW Post "Picks"
~ Gluten-Free Whole Grain Sticky Buns from Skinny GF Chef  ~ What could possibly be better than gluten-free cinnamon rolls? Why Gluten-Free Sticky Buns, of course!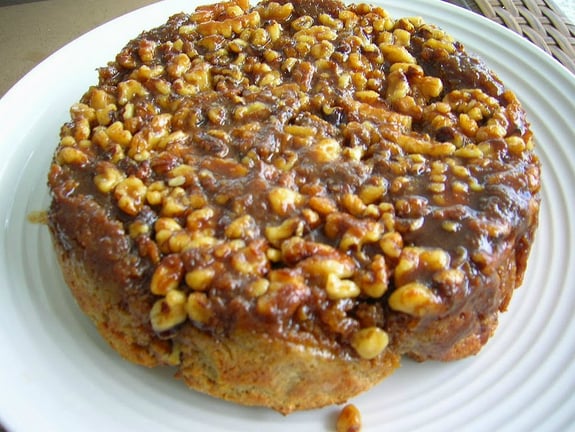 ~ Jack O' Lantern Fruit Cups from Janice Amee's Gluten Free ~ I've always been a true Halloween lover and I think this version of jack o' lanterns made from oranges is a big win. Super cute and a great way to share a healthy dessert or treat!
~ Waffle Pizza from JCooksGlutenFree ~ I admit it; I'm crazy about pizza. And I've found that I often fall more in love with alternative gluten-free pizzas than I ever would have expected. I think this one is a terrific idea! And to keep things more "expected," I'd even go for a breakfast pizza version of this recipe. Fried egg, salsa, and maybe even a dollop of hash browns … what do you think?
The Carnival
We appreciate your participation and are happy to share many of the links on social media sites. However, as much as we hate to put a damper on this fun carnival, entries that do not follow the guidelines will not be shared and will be deleted from the linky.
~ You must link back to one of the co-hosts.
~ Links should be about a gluten-free eating idea. While it doesn't have to be a recipe, it should be food related.
~ Recipes should have gluten-free ingredients or options in the recipe (not elsewhere in the text).
~ If you're new, please read all the guidelines.
Note:  Linking up indicates you are giving permission for us to share your submitted photo and your link via social media or in next week's post if it is selected as the most popular post for the week or featured as a highlight.