For affiliate links and as an Amazon Associate I earn from qualifying purchases.
The recipe for Day 6 of March Muffin Madness (MMM) is 5-Minute Paleo Muffins from Tessa Simpson of Tessa, The Domestic Diva.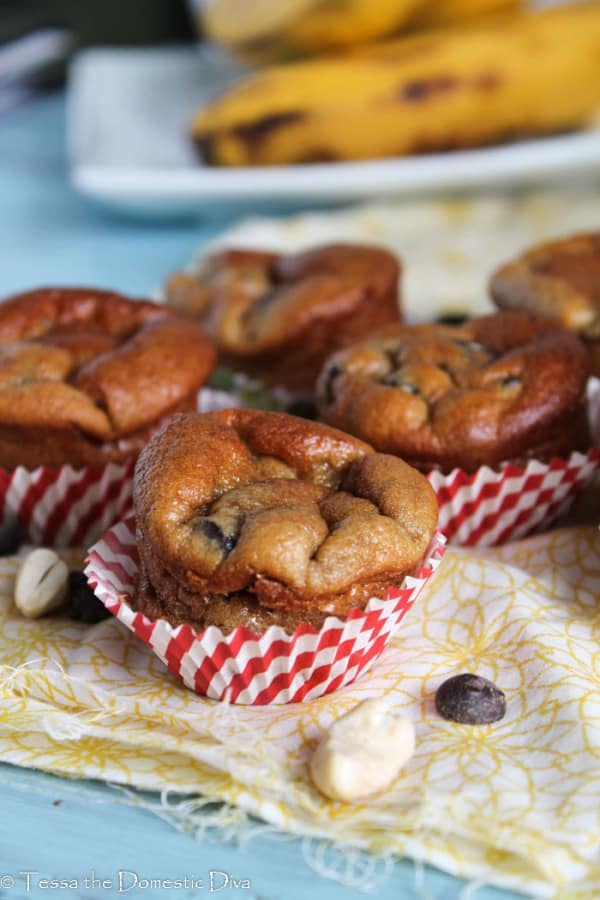 Tessa is a longtime blogging friend and an MMM veteran. She has been participating in MMM since 2014.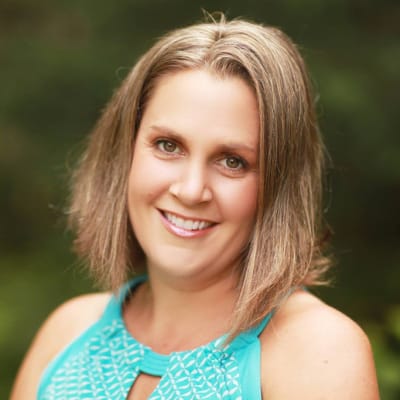 In fact, the first recipe that she shared for MMM, Paleo Sweet Potato Muffins is the most popular recipe of all time. Yes, since this wonderful muffin event first began! Tessa's Paleo Sweet Potato Muffins are also nut free and vegan (which of course means they're also dairy free and egg free). But still, they lack nothing as their popularity proves!
MMM began in 2010 but on a much smaller scale than today. Initially, every other year I'd share several of my own favorite gfe muffin recipes to celebrate MMM. In 2014, I asked other bloggers to join in and I added prizes. Both were terrific ideas!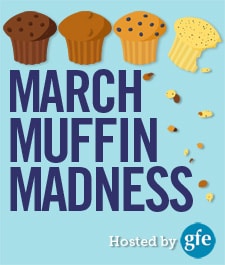 But let's get back to Tessa's blog and today's muffin recipe! Tessa has been a go-to site for delicious and easy allergy-friendly recipes since she started it. Initially, she created her recipes because of her own family's many food sensitivities and intolerances.

Although her family's food needs have changed over the years, she continues to create recipes that will work for everyone. Today's 5-Minute Paleo Muffins recipe is a perfect example of that.
Tessa says: "Meet a paleo muffin that comes together in 5 minutes. All in your blender! I have made different variations of these 5-Minute Paleo Muffins multiple times, and I always have them in the oven in under 5 minutes.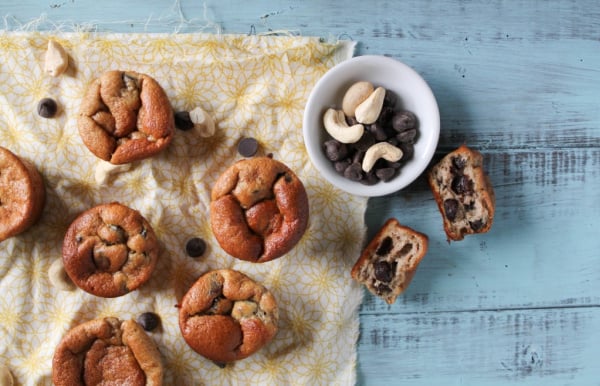 Here we have a grain free, sugar-free, gluten-free, dairy-free recipe. Well, pretty much free of everything except eggs and nuts. But you can use chia gel eggs (or flax gel eggs) and sunflower seeds to take care of THAT, too!
These are the cutest little darn things. Give 'em a go. They're a great kid snack! They're not too sweet, so increase the stevia if you feel it's necessary, but every one of the kids that taste-tested these loved them "as is"!"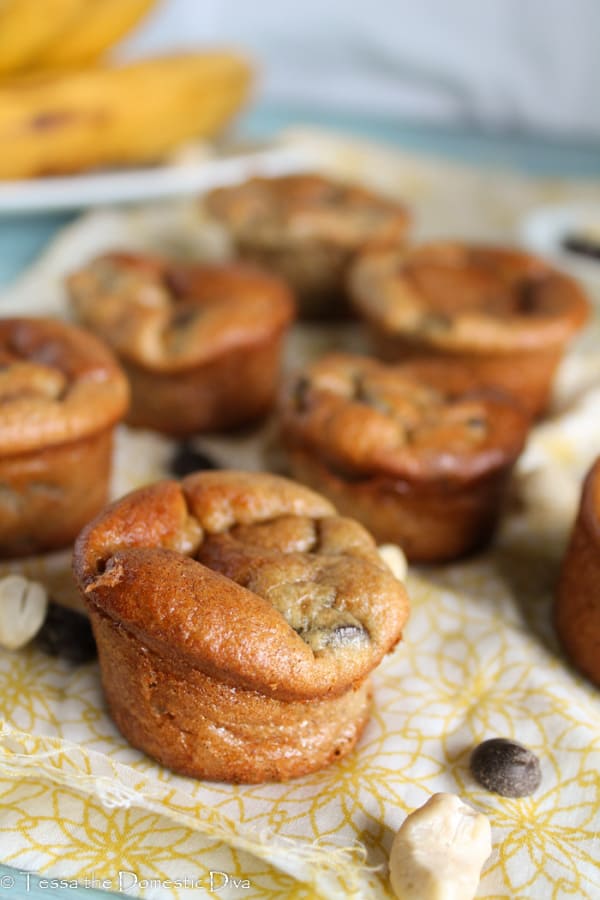 You'll want to take a peek at all of Tessa's recipes. Her Instant Pot Chicken Vindaloo, Instant Pot Kalua Pork, Thai Gluten-Free Falafels (not a typo; this is a fusion-type dish), Baked Chimichanga, Nut-Free Keto Bread (Low Carb), and Pumpkin Snickerdoodles—just to name a handful—are all worth a look.
You can also follow Tessa on her blog, Facebook, Instagram, Pinterest, and Twitter.
5-Minute Paleo Muffins Recipe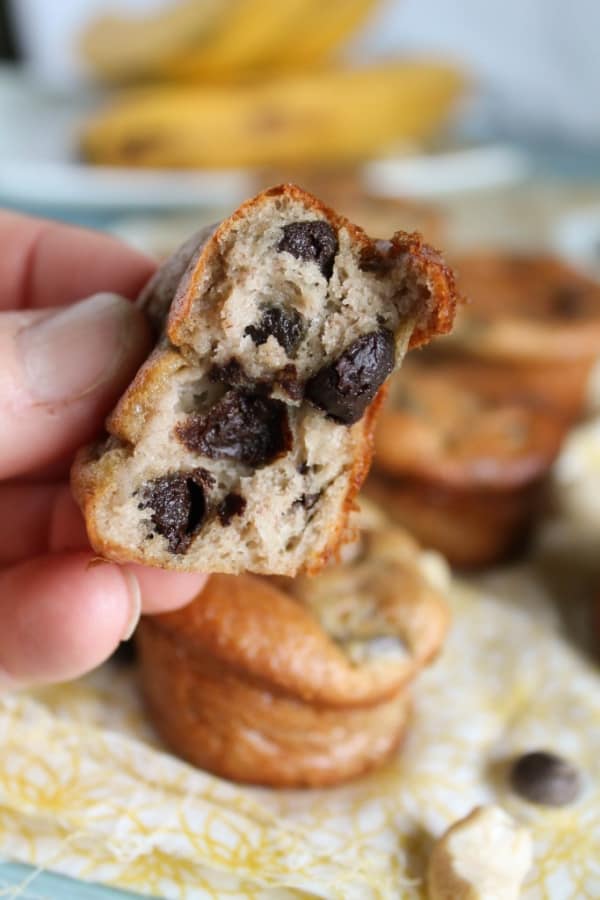 Yield: 24 mini muffins
5-Minute Paleo Muffins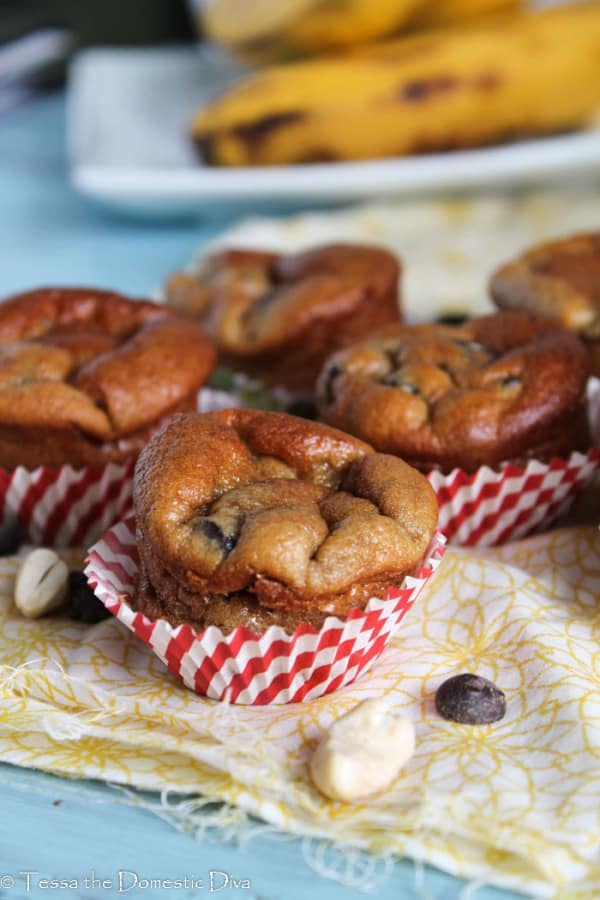 Tessa says: "Ready to bake in under 5 minutes, these delicious paleo muffins are a real crowd pleaser! Your blender makes quick work of this simple recipe using nourishing foods and no additional sweeteners (as preferred)!"
Additional Time
13 minutes
Instructions
Preheat oven to 400F degrees.
Place all ingredients in a blender or food processor.
Blend until well mixed. Batter will be sticky.
Pour batter into greased mini muffin tins.
Bake in a 400F-degree oven for 8 minutes or so. (Baking time will be slightly longer if you use chia gel or flax gel eggs.)


Notes
Optional additions are chopped toasted nuts or chocolate chips. If you decide to add chocolate chips, Tessa recommends Enjoy Life's dark chocolate morsels or Lily's brand (the latter for a sugar-free version).
She has also linked to the brand of stevia that she uses in the recipe, adding: "I know many people who are afraid of stevia, but I have tried a lot of brands, and this is by FAR my favorite with no weird stevia aftertaste and no fillers." (I totally agree with her assessment. When I use stevia, I use the same brand.)
When Tessa wants a nut-free version of these muffins, she uses her own homemade sunflower seed butter. She explains that the flavor is far superior and it is much easier and takes less time than you would think. Less than 10 minutes in fact! Bonus: Her kids now love sunflower seed butter when they would skip it before. Important: There is a chemical reaction that takes place between sunflower seed butter and baking soda that turns baked goods green. The results might be ideal for St. Patrick's Day but if you don't want green muffins, Tessa advises halving the baking soda or adding a splash of lemon juice to the batter. (Making those changes will eliminate the green-inducing chemical reaction.)
Tessa's favorite nut butter for these muffins is cashew butter. She uses raw cashews to make her own version, using the same method as described in her sunflower seed butter post. She says you can use regular, non-raw cashews as well.
She explains that you don't even have to make your nut butter or seed butter ahead of time if you are using high speed blender (such as a Blendtec or Vitamix). For example, for the cashew butter version of these muffins, you would simply add 2 cups of raw cashews when making the batter instead of the cashew butter.
If you decide to make regular-sized muffins instead of mini muffins, you will have to increase the baking time to about 12 to 15 minutes.
~ Today's MMM Prizes
All giveaways are now closed. Thanks to all who participated!
~ Cookbooks and Resource Book
~ No-Thaw Paleo Cooking In Your Instant Pot: Fast, Flavorful Meals Straight from the Freezer (one winner; sponsored by Page Street Publishing)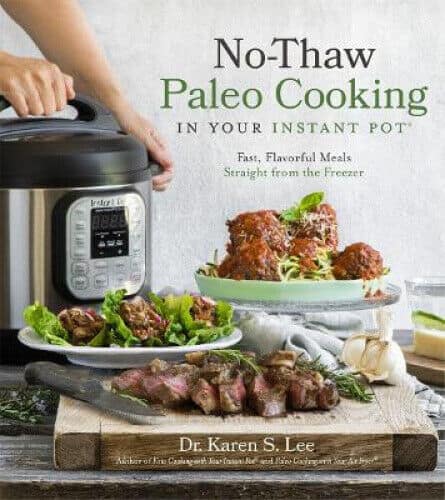 If you're an Instant Pot (IP) fan, it seems like this book from Dr. Karen Lee is one that you will need! I mean who hasn't forgotten to take ingredients out of the freezer for dinner from time to time? Usually, when this happens, you have to postpone your original dinner plan until the next evening but not when you have this cookbook.
Recipes like Korean-Style Braised Chicken, Easy Peasy Seafood Paella, Louisiana Seafood Gumbo, Dump and Forget Chicken Cacciatore, and Quick Zoodles Bolognese are still ready to be made, even with your frozen ingredients. That is the power of pressure cooking in one's IP with Karen Lee's recipes.
~ Make Ahead Paleo: Healthy Gluten-, Grain- & Dairy-Free Recipes Ready When & Where You Are (one winner; sponsored by Victory Belt Publishing)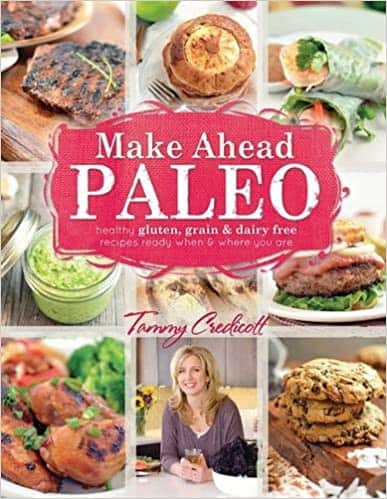 This cookbook by Tammy Credicott is an older one but it's still full of paleo recipes that so many have loved over the years. Thai Coconut Meatballs, Nut-Free Granola Bars, Kitchen Sink Cookies, Best Ever Chicken Strips (with her homemade Honey Mustard recipe), Coffee-Rubbed Steak Strips, Paleo English Muffins, Creamy Green Casserole, and Fajita Burgers just to name a handful.
At over 200 recipes and weighing over 2 pounds, this cookbook is jam-packed with recipes you'll be interested in adding to your meal plans! There are even grocery lists and pantry-stocking tips. Plus, she offers tips and inventory sheets for freezing meals so you can use them during busy times. She even offers some meals that work on the road. Gluten-free folks are often used to renting rooms or houses with kitchen facilities so we can make our own safe meals. This cookbook helps with that kind of planning.
~ Food Saved Me: My Journey of Finding Health and Hope Through the Power of Food (choice of hardback or Audible version; one winner; sponsored by gfe)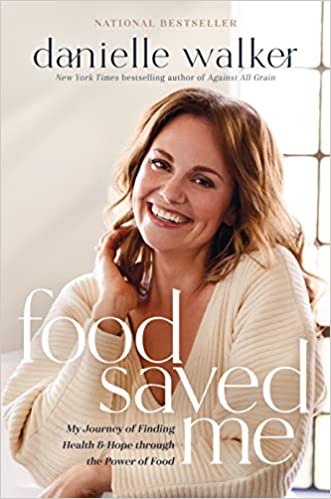 I have always been a big believer in the power of gluten-free (and beyond) personal stories. I recently listened to this memoir by Danielle Walker on Audible. I have followed Danielle for years and met her several years ago at the home of Stacy Toth and Matt McCarry (Real Everything, formerly known as Paleo Parents) on her first book tour and have chatted with her via email from time to time. I thought I knew her story but actually, I knew very little of it.
This book is definitely worth a listen or a read in my opinion. The Audible version is read by Danielle herself with one part, A Special Note to Caregivers, which was written by her husband Ryan, also read by him. At the end of the Audible version, there's a bonus interview with Danielle and Ryan conducted by Paula Faris (formerly of ABC). That was a worthwhile listen as well.
Danielle's book is a very frank account of her health struggles. The good and the bad. I don't think saying that is a spoiler. Any of us with autoimmune conditions and other chronic illnesses know that the road to health is never, ever a straight one, and often the destination continues to be a moving target, even years down the road. You may also wish to read my friend Lynn's (Lynn's Kitchen Adventures) review of Food Saved Me.
~ Ingredient
~ Octonuts Dry Roasted Cashew Butter (one winner; sponsored by gfe)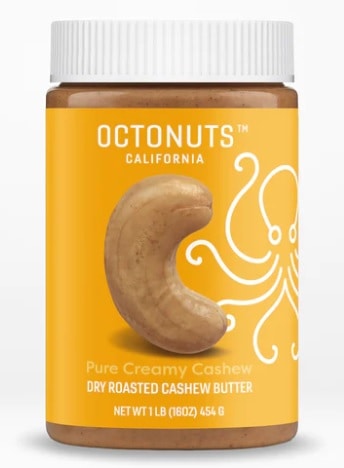 This brand is new to me but the product gets raves and I like the price. I'll be ordering a jar or two for myself when I order one for the winner!
Grand Prize Giveaway
All giveaways are now closed. Thanks to all who participated!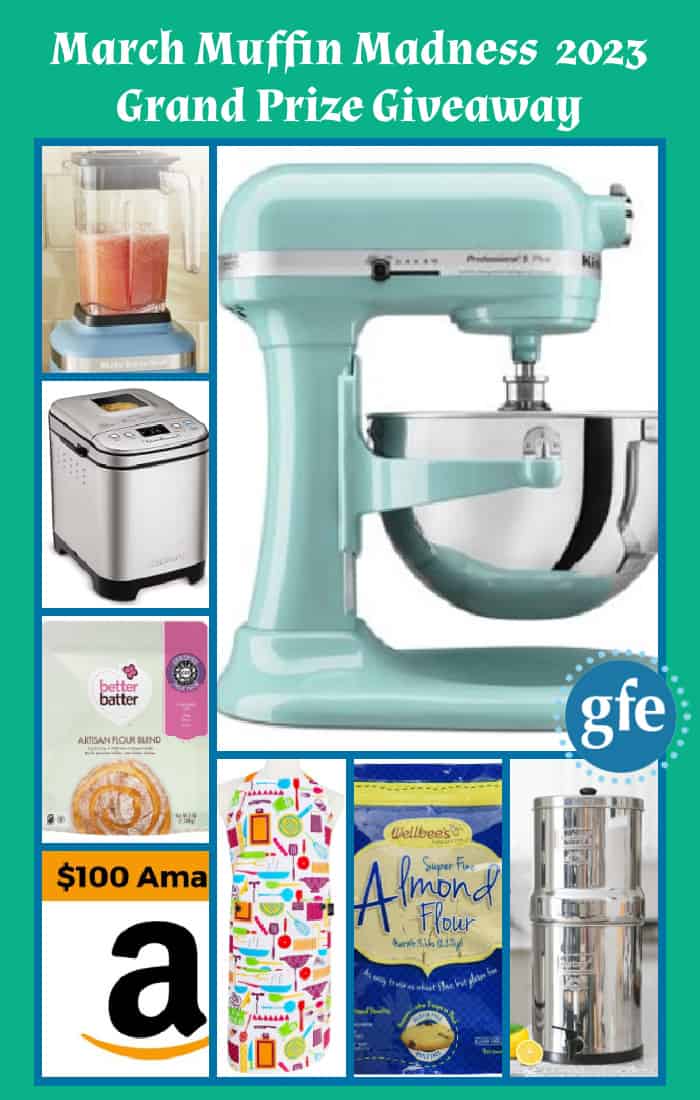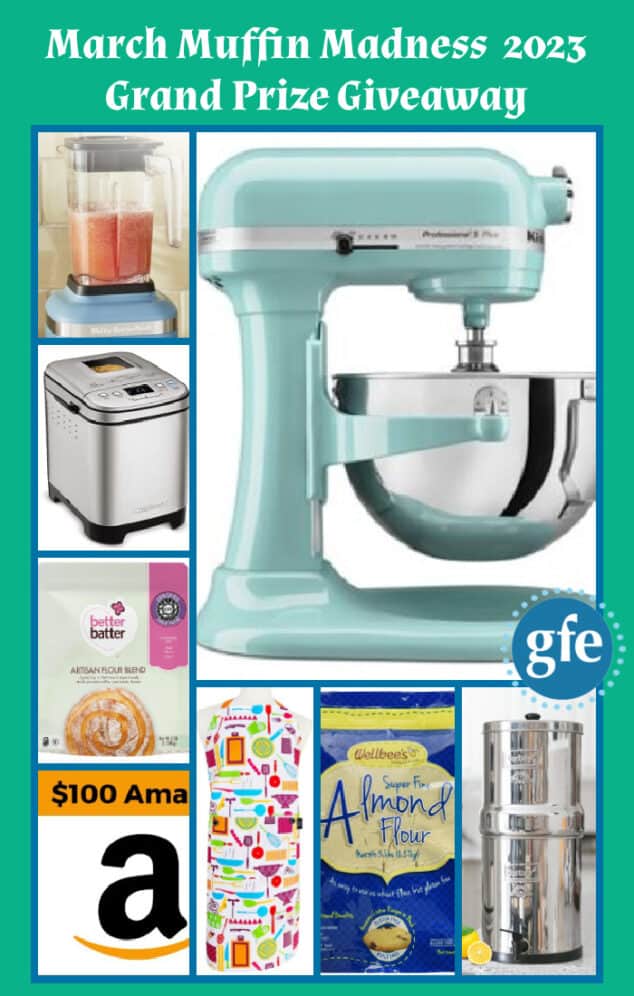 a Rafflecopter giveaway
Originally published March 19, 2023; updated April 8, 2023.