For affiliate links and as an Amazon Associate I earn from qualifying purchases.
Is anyone else having trouble getting into the post-holiday groove? Or perhaps I should say out of the relaxed holiday groove? I'm fairly far behind where I "should" be with my blogging. I can't say that's too unusual for me though. My fifth blogiversary (birthday/anniversary) here on gfe just passed (on New Year's Eve) and over the years I've found that blogging works best for me personally when I share what I like when I feel like it.
Five years. Like most passages of time in life, it feels like it's flown by and yet been a long time as well. I won't deliberate on that point or offer any "wise" thoughts on blogging at this time, but I am extremely grateful for all my kind readers and all my incredible blogging friends who I've met here on gfe and via my other site, All Gluten-Free Desserts (my one-year old "baby"–update; this site no longer exists). Thank you so much for being here and for all your amazing support! I'll admit that it's really hard to remember the time when my life did not include you all. I don't think I want to remember that time. I'm way too used to having you hanging around here! 🙂
I plan to continue blogging at both sites for sure, but I'll admit that I've enjoyed being "offline" more recently. I've really treasured spending relaxed time with family and friends during these last couple of weeks. And with Mr. GFE. Because even bigger news than my 5-year blogiversary is that Mr. GFE has retired! "Retired" seems like such an odd word now. Both of us are too young to be "retired" and we both plan on working/"contributing to society" in some capacity for, well, forever, but the alarm clock is no longer going off at 5:10 am and we're loving that! I feel like I'm catching up on years' worth of not getting enough sleep. Honestly, we both think that part is pure heaven!
Plus, we're making lots of plans for travel—"near" and far, to known areas and very much unknown areas (to us anyway), to see old friends and to make new friends. We're purging stuff here at the house left and right, and when we're not being productive, we're just sort of really enjoying "being" for the moment, without very many parameters. My last job "outside the house" ended almost a year ago now, so I've been embracing blogging as primary activity ever since. It doesn't look like that will change in the near future and, with Mr. GFE home, I'm more fine with that than ever. However, I will have to find my own new routine for blogging with him being at home or re-establish my old rather non-routine routine!
With the new year comes the inevitable discussion on resolutions. I feel almost the same way about resolutions as I do routines. They're meant to be helpful and encouraging, but not "set in concrete" and not restrictive. I don't make true resolutions at the start of each year for myself personally or for my blogs. I do make plans/goals, but in a semi-loose fashion. I have created a vision board for a good number of years. If you're not familiar with vision boards, in simple terms, they're a collage of all the things you want in your life. The vision board shown below is one I did for 2012. I decided to take a photo of this particular one because it's a smaller one and photographs well. (Some of my vision boards are large and not easily photographed so that you can read them.) I don't keep all of my vision boards, but the ones I've created the last few years I've enjoyed looking at from time to time, so I've kept them. They all have a pretty common theme of celebration and joy, too, so looking at any of them reinforces those ongoing goals for me.
The idea of a vision board is that if you decide on what you want in your life and focus on it (even by just looking at your board daily), you'll "attract" and bring those things into your life. I was totally skeptical about vision boards when I first learned about them. I was so skeptical that I only put one thing on my very first vision board. I cut out the logo from the brochure for our local Women's Forum and pasted that on my board because I decided I wanted to be one of the presenters. I planned to add other things to that first board, but I never got around to it. That pretty small logo was the only thing I had on my vision board. Because it was the only thing on a pretty huge board (one of those tri-fold boards that the kids use for science fairs), even though I didn't look at my board all that often, that goal was the sole focus when I did.
Well, the next year I was invited to present at the Women's Forum and I've been invited back every year since—woohoo! This spring will be my 6th year presenting two back-to-back sessions—the first on symptoms and conditions related to celiac/non-celiac gluten sensitivity and the second on how to eat gluten free easily. (Note: If you're a woman who lives in the greater Fredericksburg, Virginia area, this event is a really terrific one to attend. You get to choose four workshops to attend and there are usually about 100 terrific selections.)
I'm telling you that vision boards can be very powerful! A small group of friends of mine has a video chat each year to share our vision boards with each other. Verbalizing and sharing your goals with others you care about helps reinforce the importance of these goals in your life, and we all know the value of the support of our friends!
The best "resolutions" are the ones that make you feel good and the things Mr. GFE and I are doing/planning for our future all make us feel good. Isn't that what life should be about? So I'll keep setting those types of goals. A couple of posts on resolutions have really grabbed my attention lately, so I thought I'd share.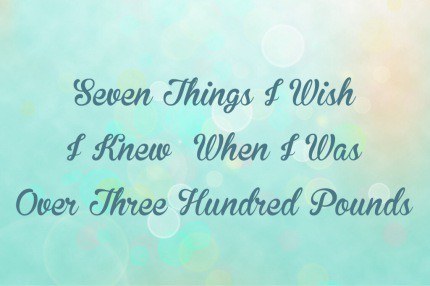 First, there's Johnna's (In Johnna's Kitchen) Seven Things I Wish I'd Known When I Weighed Over 300 Pounds and Decided to Lose Weight. (It's part of her really awesome Soften Saturday series.) Without a doubt, losing weight, getting in shape, eating better, etc. is the #1 resolution according to polls and I think you'll find that it bears true when you discuss goals with friends, too.
Johnna has been somewhat "private" about her weight loss/health story and I completely understand that. I always appreciate it when she and others "put themselves out there" to benefit others in their journeys. I recommend taking a few minutes to read her post and find out what worked (and didn't work) for her when she lost a lot of weight, and what works for her today in maintaining a healthy weight. Healthy is a key word there and it's not a single point in time. It's not all about the weight as she shares in her post; it's also about moving to that healthier place on an ongoing basis. There is no true homeostasis when it comes to one's health. We always have to be "works in progress."
I've read Johnna's post twice already and I am certain that I will read it many more times. Most of us know logically that "lose weight fast" and "get the perfect body in 6 weeks" gimmicks don't work, but let's face it, it's easy to emotionally get caught up in all the hype or the lure of a perfect face and perfect body in an ad. After a discussion between a few us on Facebook on this topic, Cheryl (Gluten Free Goodness) also shared an excellent post, which includes her own personal experience.
Probably one of the best New Year resolutions ever was shared in this post from Sarah Jenks, on having more fun—as your ONLY resolution. The point that she made was that if you are focusing on having more fun, a lot of other good things are probably also going to come into your life. I firmly believe that.
Cheryl Richardson, life coach and author, came up with a resolution last year, another single and powerful resolution. "What if your only resolution was to love yourself more?" This particular resolution is timeless, don't you think? So it was no surprise that it was shared again this year on Heal Your Life's Facebook page.
As one reader said if you did that one resolution alone, chances are that everything else would fall into place. But if you need a reminder on what loving one's self more really means, Richardson shares more details in her post. Another person commented that sticking to that resolution would be more difficult than sticking to any other resolution she'd made in the past. I nodded my head in agreement.
I re-shared the resolution and accompanying image on my gfe page. One reader said, "How about love yourself less and love others more?" Admittedly, I was disappointed to see that comment. But in a world that's filled with narcissists who hog the media's eye and, therefore, fill our "screens," I did understand where that reader was coming from. However, while there are certainly some folks who do love themselves way too much, most of us love others much more than ourselves and we take care of them versus ourselves, almost always to our own detriment.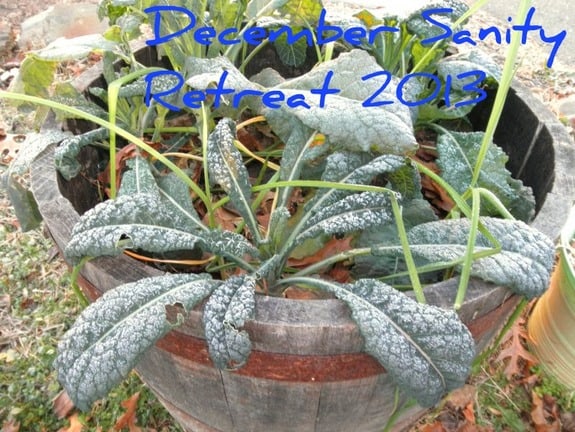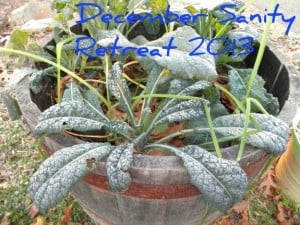 Cheryl of Gluten Free Goodness hosts a semi-annual self-care retreat/blogging event (in July and December) for that very reason. The December Sanity Retreat just concluded and she'll be posting her wrap-up soon, but if this topic is one that interests you, you can find all the posts to date here in Cheryl's last gratitude post in the series. I've participated as one of the hosts in the July session of the event and it always helps me do a much better job of my own self care.
Here's another great resolution for 2014, one that continues along the same line of thought shared by Johnna, Cheryl, Sarah, Linda, and Lisa … wear the good stuff, use the good stuff, eat the good stuff, and do the good stuff! I mean why on earth are we saving the good stuff versus enjoying it? Who are we saving it for? As the old saying goes, you never see a hearse pulling a U-Haul.
Erma Bombeck wrote about her regrets on this topic long ago in this thought-provoking essay. One example from Erma's essay … use the lovely candle that the friend gave you. Don't store it away in the attic and find out later that it melted on its own without you ever getting to enjoy it.
It was Lillian (Lillian's Test Kitchen) terrific post from her gratitude series on this very topic that reminded me of what a great goal using the good stuff is for life, not just for one year. Read her post to learn the story of her white cowboy boots.
Maybe it's time for us all to look at resolutions and goals a little differently this year. One of the commenters on Sarah Jenks' post said she was done with "guilt cycle resolutions." Hear, hear!
Let's go forward and make this a year of having the most fun possible, loving ourselves and all that goes with that, not buying into the quick fixes, not choosing options that we know from experience are going to leave us feeling guilty and unhappy, and using all our best stuff all the time. After all, we totally deserve it!
Next up, I will share the Top 10 Recipe Posts for Last Year and the Top 10 Discussion Posts for Last Year as well as the Top 10 Posts of All Time on gfe!