For affiliate links and as an Amazon Associate I earn from qualifying purchases.
When:  Tuesday, April 20, 6:00 pm
Where: Shirley's Home in King George, VA 
(Note: Please email Shirley for directions if you are local and plan to attend.)
What:  We'll begin our meeting with our usual group meal, which is always completely gluten free. Many dishes and food items are also dairy free, refined sugar free, etc. The focus is on real food and dishes made from them. We won't be having a guest speaker. Instead Jennifer R. will talk about her time at a wellness retreat hosted by Meghan Telpner (Certified Nutritionist and Holistic Lifestyle Consultant) in St. Lucia in January. She'll also share video and photos. (You can check out the 2011 trip planned by Meghan Telpner for St. Lucia here.)

Steve is sharing a book review of Wild Fermentation, which explores the flavor, nutrition, and craft of live-culture foods. The floor is open to anyone at our meeting to share information on the gluten-free lifestyle or wellness, in general.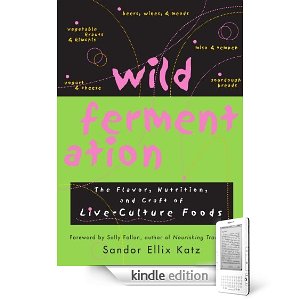 This meeting should be very relaxed with some great food and information. Hope you'll be able to join us! Oh, just a heads up, it looks like we'll be having a tea event for May. Think little sandwiches, savory and sweet puffs, pound cake, sponge cake, and scones, etc. and some different types of tea. I have some ideas on a speaker, but will need to confirm before sharing the particulars.
Shirley
Not just gf, but gfe!