For affiliate links and as an Amazon Associate I earn from qualifying purchases.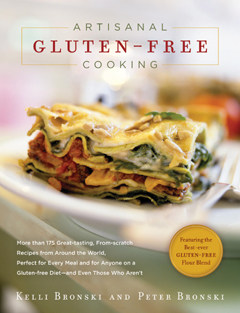 UPDATE: This giveaway is now closed. The winner is Jenn of Jenn Cuisine (sadly, this site is no longer active)—congrats, Jenn! Special thanks to Pete and Kelli Bronski (No Gluten, No Problem) for graciously providing their cookbook for this event. Thanks also to everyone else for taking the time to enter. Stay tuned for more great giveaways that fit the gfe approach! If you are still interested in ordering Artisanal Gluten Free Cooking, you can do so here. (Note that I do get a small affiliate fee for those who order books from my site.)
If you came over from my Adopt A Gluten-Free Blogger post, you saw critiques and photos of a few variations of Pete and Kelli Bronski's recipes (homemade pasta with shrimp marinara sauce and brownies) that I've made. It's been about a year ago now that Pete told me that they would be publishing a cookbook in the fall. He asked if I'd be willing to give it an early review. Of course, I jumped at the chance! Several months later, the draft version of their cookbook, Artisanal Gluten-Free Cooking, arrived at my door. I sat down and quickly zipped through it. Then I read it again slowly. Finally, I went through it looking for recipes that I really wanted to make. Oh, there were so many.
I waited patiently for the published copy to arrive. Here's the cool thing … my review of their cookbook is right inside the front cover! I feel very special to be included in the review of this incredible cookbook and to be in the company of the other individuals who reviewed Pete and Kelli's book. They include my friends, Melissa McLean Jory (Gluten Free for Good) and Steve Zeiden (Gluten-Free Steve).
You know how we all tend to have a standby cookbook that we rely on the most …from making basic recipes to making special occasion recipes? It's the cookbook that looks pretty beaten up because it's been used and abused so often. Well, Artisanal Gluten-Free Cooking is the gluten-free version of that prized cookbook. It features over 250 recipes and they run the gamut from delicious appetizers to creative salads to savory soups to entrees of every description (and from around the globe) to amazing desserts (45 in all!). Add to that the great resource info included in this cookbook (e.g., "the essential gluten-free kitchen" section), their signature six-ingredient flour mix, and the personal, but brief, vignettes that Pete and Kelli share with every recipe, and you have a new cookbook that you will spill flour on, splash sauce on, and most of all, treasure.
Here are some photos of the recipes I just made from Artisanal Gluten-Free Cooking.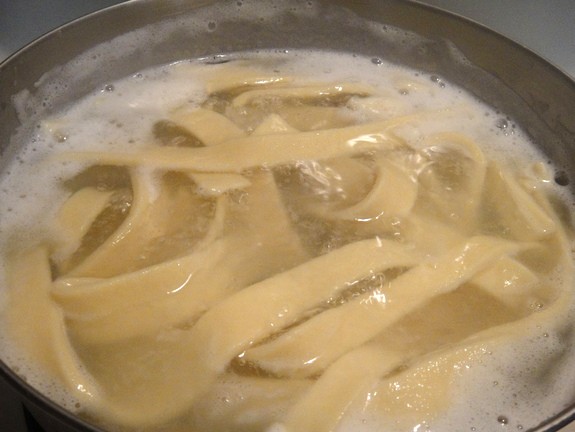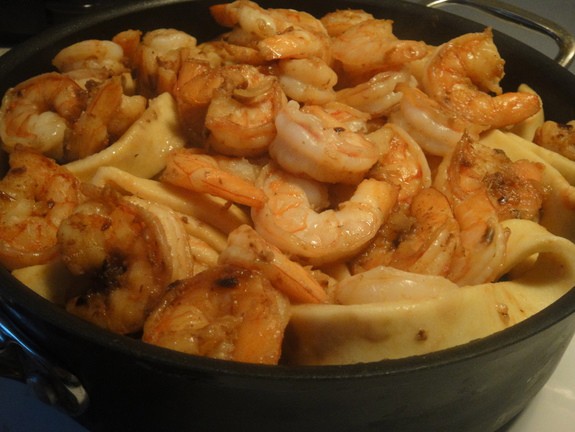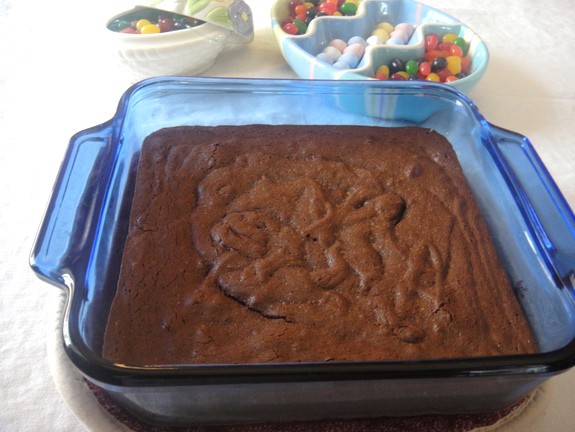 My review on the inside of the front cover (did I say that already? LOL) reads as follows:
"Artisanal Gluten-Free Cooking is a true delight. It's filled with uncomplicated recipes you'll want to make—whether you eat gluten free or not. But, my favorite aspect is that the authors share their history with each dish … like homemade French fries using mom's method; a unique scallop dish first tasted when dining out, now improved and shared annually with college friends; or a lemon-syrup infused poppy seed bread inspired by a vendor from the local farmer's market. We all have those histories, don't we? Great food is about so much more than the food itself. You'll want this cookbook on your kitchen shelf, so you can create your own memories with these dishes."
Steve, Gluten-Free Steve, to his readers—and one of my best blogging buddies—had this review (on the back of the book!) to share:
"This book is inspiring, personable, friendly, and makes you want to cook. You'll want to go to Peter and Kelli's for dinner, too. Recipes are easy, and not intimidating."
One of my super favorite people and bloggers, Melissa, who writes Gluten Free for Good, had the following to say inside the cover:
"Like no other gluten-free cookbook, Pete and Kelli's Artisanal Gluten-Free Cooking, touches on the essential elements of why food, culinary culture, and family traditions are so important. What we eat is part of who we are. When a diagnosis of celiac disease or gluten sensitivity forces us to eliminate a key ingredient, preparing our favorite meals can become difficult and frustrating. This book reminds us that all we need are fresh, wholesome ingredients and a little creative guidance. Thank you, Pete and Kelli, for providing that guidance. The principles of good cooking, complete with mouth-watering recipes, are woven throughout the pages of this book. Oh, and they just happen to be deliciously gluten-free!"
Artisanal Gluten-Free Cooking was briefly critiqued in this month's Living Without magazine under the label of "Homemade Goodness." The review went on to describe this cookbook as "a beautiful book with this delicious message: food should be fresh, recipes should be simple, meals should be made from scratch, and food should taste good. Love to entertain? With plenty of outstanding recipes, from simple lobster to elegant bruschetta, this cookbook is your ticket to success. The Bronskis' delightful potpourri of international dishes is a feast for the eyes and the stomach." You can read additional reviews and reader testimonials here.
I'm heading out soon on a trip to Asheville, North Carolina with some other girlfriends. (I'm fortunate to have many amazing friends!) I'm going to leave the giveaway open until I return, Sunday, April 11, at midnight, Eastern. Here are the many ways you can enter the giveaway. Please read them because there are several new ways to get additional chances. I want to get the word out about Pete and Kelli's cookbook and you can help do that and get additional entries at the same time. Of course, as the following shows, anyone who even leaves a single comment here will be entered.
1. Leave a comment below.
2. Subscribe to my feed via email or a reader (at the top right of my header) and leave a comment saying that you did.
3. Tweet about the giveaway sharing the link and leave a comment saying that you did. NEW: Tweet more than once (no more than once per day, please) and leave an additional comment here each time that you tweet.
4. Post a message on your Facebook page about the giveaway and leave a comment saying that you did.
5. Post about the giveaway on your blog and leave a comment saying that you did with your link.
6. Follow me on Twitter and leave a comment saying that you did.
7. Become a fan of my gfe-gluten free easily page on Facebook and leave a comment saying that you did.
8. Read and comment on the Adopt A Gluten-Free Blogger post about Pete and Kelli's blog, No Gluten, No Problem, and also leave a comment on this post saying that you did.
All entries will be tracked by the individual comments on this giveaway post, so you must enter a separate comment to get an additional entry. One comment showing you did all these things will only be counted as one entry, so please remember to note each by separate entries. If you already subscribe to my feed, follow me on Twitter, etc., just state that in a separate comment (e.g., "I subscribe to your feed."). IMPORTANT: I will update this post with the winner (chosen via random number generation) shortly after the giveaway ends and I will email the winner as well. The winner must respond within 48 hours; otherwise, a new winner will be chosen. (This change is necessary due to folks not responding to previous giveaway announcements/emails.) Best of luck!
Shirley
Not just gf, but gfe!
Full disclosure: I was provided a complimentary copy of Artisanal Gluten-Free Cooking in exchange for my review prior to its release. In addition, the copy being offered in this giveaway was also provided by the authors, Pete and Kelli Bronski. However, I was not paid to write this review and the opinions expressed here (unless otherwise noted) are my own.