For affiliate links and as an Amazon Associate I earn from qualifying purchases.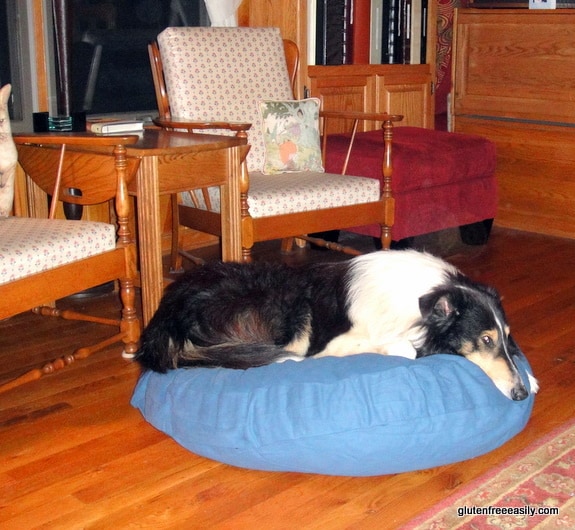 No, I haven't forgotten the BARKSTERS Treats and Dolce bowl giveaway from the folks at Loving Pets, although Sonny was thinking I had and feeling sad for all of you. Not to worry Sonny or anyone else! I thoroughly enjoyed reading everyone's comments about their dogs. Dogs (and pets, in general) can be such a great source of joy, laughter, and often much needed support. Sara's comment about her dog, Molson (fantastic name!), was one of my favorites, so I smiled when random.org selected her comment number.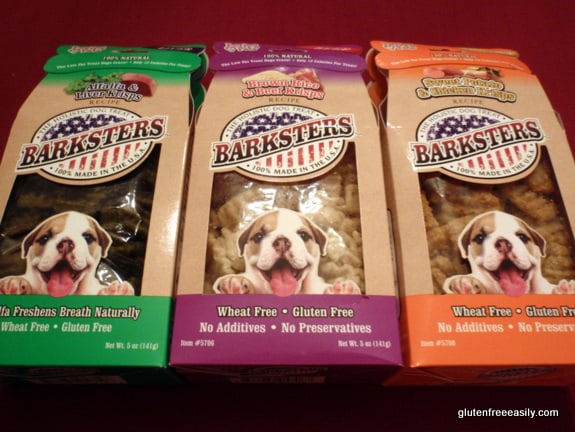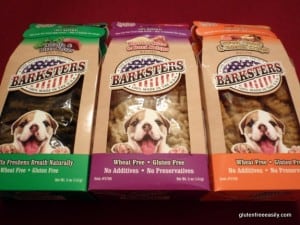 Sara said, "My dog Molson (chocolate lab) is the greatest dog ever and truly lives up to the phrase "man's best friend." We got him as a puppy just before a lot of my health problems became really bad and he was a great support for me all the way through to my diagnosis. He is not completely gluten free but enjoys when I "drop" a GF treat." Congratulations, Sara! I hope Molson enjoys his BARKSTERS Krisps and his new Dolce dog dish!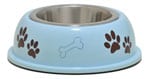 My birthday has officially passed (and it was lovely–thank you all for your sweet birthday greetings!), but I'm still celebrating with family and friends, and of course, with my rather large backlog of reviews and giveaways. So please continue to stay tuned to gfe! Easy ways to stay tuned to gfe are subscribing (via email or reader), liking gfe on Facebook, and/or following me on Twitter.