For affiliate links and as an Amazon Associate I earn from qualifying purchases.
Coming UnGlutened: A Memoir on Going Against the Grain, Living Gluten Free, & Regaining Good Health is the new book from my friend Delise Dickard that was just released. Coming UnGlutened is a personal story that you'll want to read. It's a story that will help many realize that they have gluten issues, whether those individuals have celiac disease or non-celiac gluten sensitivity.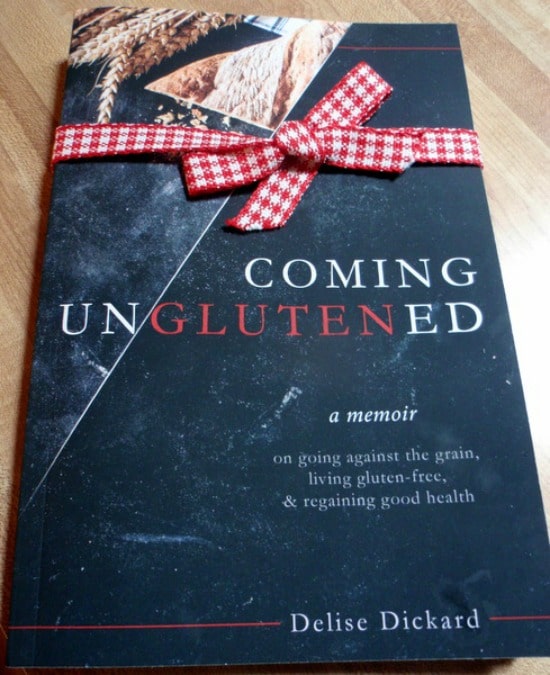 Many of you know that I cherish such personal stories for that very reason. They allow readers to see themselves via the symptoms and experiences that they share with the authors of such stories. These personal stories give validation, which is a stark and welcome contrast to what many of us have experienced prior to diagnosis.
Too many of us have had our symptoms questioned and doubted for years by our healthcare professionals. When medical testing was actually performed, it was often not the right testing, was done incorrectly, and/or it yielded no answers—or the wrong answers—on the cause of our health problems.
Coming UnGlutened from Delise Dickard is a wonderful memoir that has pretty much everything that all of us with celiac or non-celiac gluten sensitivity (NCGS) have in our own personal stories—pain, humor (it's easier to laugh than cry most of the time!), frustration, "light bulb" moments, healing, and so much more that we can all relate to.
Delise is actually Dr. Delise Dickard. She is a psychotherapist, in private practice as the founder and director of Riverside Counseling and Wellness. In addition to her doctoral degree in Counseling Psychology, she has earned a Master's Degree from Harvard University in dramatic arts and is an award-winning playwright. She has also been a mental health columnist for our local newspaper.
Delise's story is definitely worth a read and I'm happy to tell you that not only is it an informative read, it's also a quick read. That's because it's beautifully written and so compelling. You really won't want to put this book down.
Her story is 5 years in the writing, but most of her lifetime in the making. If you already live gluten free for health reasons or have struggled for years with health issues, you will most likely know what I mean by that.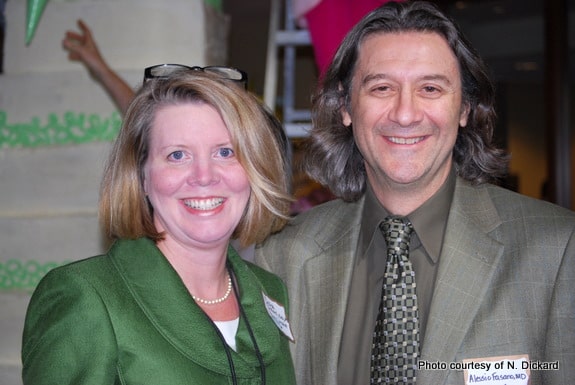 In her personal journey, Delise was able to interview and meet with medical experts like Dr. Alessio Fasano to better understand celiac and NCGS and the information she shares from those meetings is a huge bonus to the reader as well.
Two more things that I really loved about Coming UnGlutened are the photos shared throughout and the short prefaces included before each chapter. They all allow the reader a better glimpse into Delise's life and a more complete understanding of her journey. Going gluten free is about so much more than simply changing one's diet and Delise captures that beautifully.
By the way, you might think that because Delise is a therapist she didn't go through any of the emotional changes that going gluten free can bring. Nope, she's human and went through the emotional phases of going gluten free just like most of the rest of us do. Her blatant honesty about her feelings throughout her journey makes her story even more relatable, more compelling to the reader.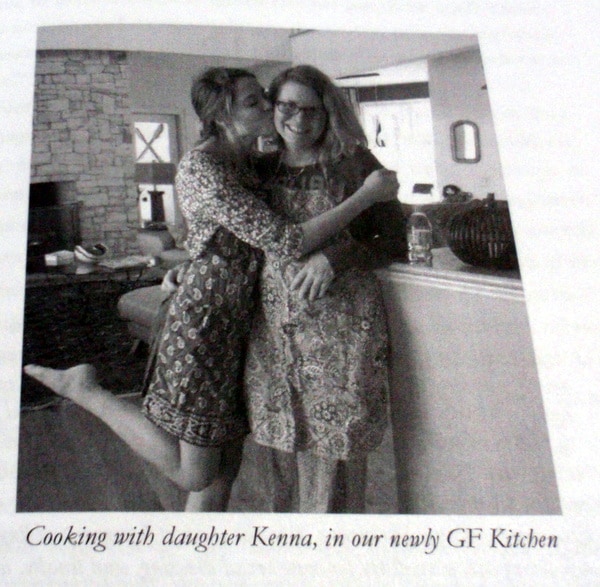 This book is a terrific addition to the resources available to those who are going gluten free or those wondering if gluten is actually an issue for them. As the majority of those with celiac disease and many with non-celiac gluten sensitivity still do not know that gluten is a health issue for them, personal stories like Delise's are powerful tools in inspiring individuals to actually get a diagnosis, or at least get folks with similar symptoms and health issues on a path of gluten-free living when no diagnosis is forthcoming.
The title of Delise's memoir also gives away its ending, so I probably don't have to tell you that hers is a happy ending. This photo of her today drives home the point with its photos of Delise active and smiling and the caption: "Unglutened, healthy, and peace at last!"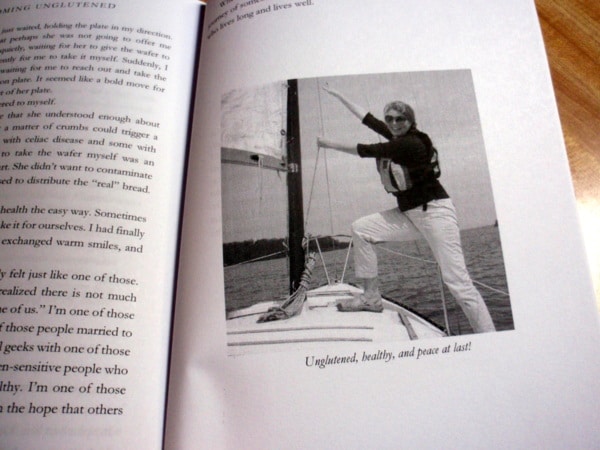 One final note: In this first edition of Delise's book, she talks about drinking "gluten-free" Daura (Estrella Damm Daura) beer. When Daura beer, which comes from Spain, first came out, many–even gluten-free experts and resource organizations–thought that it was safe for the gluten-free community. However, Daura is one of the many gluten-reduced (also erroneously referenced as "gluten-removed") beers versus an actual gluten-free beer.
Daura is made using gluten-containing grains and the processing that is used to "reduce"/"remove" the gluten only makes the final product impossible to test accurately for gluten content because the gluten proteins are broken down into such small fragments. Current gluten testing cannot accurately determine the exact level of gluten if the protein has been hydrolyzed and fragmented. So if you are gluten free for medical reasons, please only consume truly gluten-free beer, which is beer made from only gluten-free grains.
FYI: A more well-known gluten-reduced/"removed" beer—also unsafe for anyone who lives gluten free out of medical necessity—is Omission and there are many more beers that fall into this category as well. Steer clear of them all.
Giveaway of Coming UnGlutened: A Memoir on Going Against the Grain, Living Gluten Free, & Regaining Good Health
UPDATE: This giveaway of Coming UnGlutened is now closed. You can still order Delise's book on Amazon here.

Originally published May 10, 2016; updated January 22, 2022.