For affiliate links and as an Amazon Associate I earn from qualifying purchases.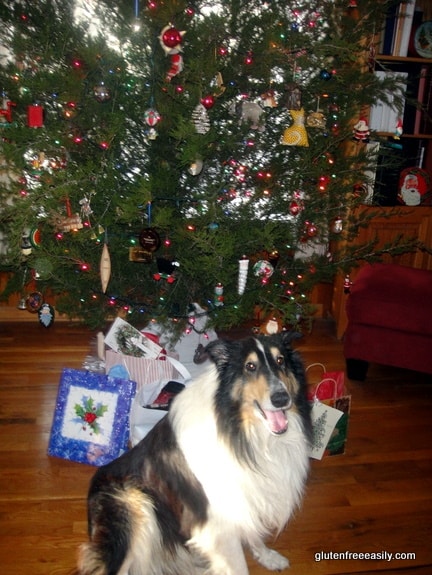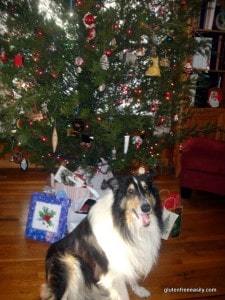 When:  Tuesday, December 6, 6:00 pm
Where: Shirley's Home in King George, VA
(Note: Please email Shirley for directions if you are local and plan to attend.)
What:  This is our regular monthly meeting, but also our holiday celebration. We'll begin with our shared gluten-free meal (many items will also be dairy free, refined sugar free, etc., but all delicious). I plan on serving my Special Turkey Breast, Great Salad, Samoa-Taste Cookies, and more. Several vendors have recently provided gluten-free products for us to sample. Halfpops sent a case of their unique popcorn treats a few months back and we still have some left. The same is true for Foods Alive; we still have some varieties of their flax crackers (made from soaked flax) and salad dressings to try.
No program is planned, but we may discuss how best to deal with eating gluten free during the holidays if we have gluten-free "newbies" who'd like some tips and ideas on this topic. You can read my "How to Survive Your First Gluten-Free Holiday" tips here as part of the National Foundation for Celiac Awareness Holiday "How-To's" Campaign.
Hope to have you join us! Incidentally, if you're looking for holiday recipes and chances to win wonderful gluten-free resources, be sure to check out our Home for the Holidays … Gluten-Free Style event at gfe! Note: Final prize includes the grand prize, a Vitamix 5200 Super Healthy Lifestyle package ($550 value). All entries throughout the event are entries for the grand prize and other final prizes, Caveman Cookies gift package ($89 value) and Free From Gluten $150 shopping spree. Read all here.
p.s. No, our dog, Sonny, won't be present at the meeting (well, maybe he'll visit at the very end), but this photo of him in front of the Christmas tree puts one in the holiday spirit I think. 😉